For the owner of a Print on Demand business, getting the best results possible for the holiday season does need a bit of work, but believe us: it is so, so worth it. From leading a good promotional campaign to designing seasonal products, a few tasks are awaiting you and may make the next few weeks some busy ones.
Keep in mind that success is just around the corner, and the possibility of your getting it is right in your hands. This is why we will be looking at the top holiday products to sell this season! 
Another task not to oversee is the choice of the right products to offer your clients so that you can fulfill their needs. Did you know that selling five good products is far, far better than selling fifty not-so-great ones? In a time when shoppers are rushing like the holiday season, you need to help them find their way around quickly. 
By analyzing your competition's or your own best-sellers from last year as well as the latest trendy products, you should find what they will want to buy this year. But you don't necessarily have the time to do this, right? No worries, we're here to help you: we've compiled a list of the top 5 Print on Demand products to sell on your online shop for this holiday season. Ready, get set, go!
1 / Mugs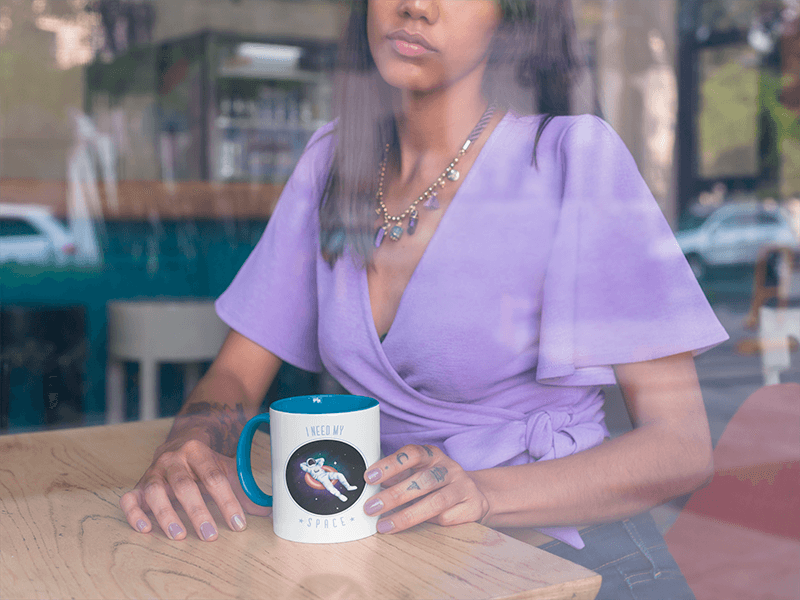 Nice, hot cocoa cups and mug cakes: what do they have in common? They're both super-comforting when it's cold outside, and, most importantly, they're contained in mugs. That is a product that has had steady popularity for years and years, they're very practical, and they make great gifts.
You simply cannot go wrong with a mug: there's no need to worry about sizes, they're personalization-oriented, and they're not very pricey, so they're ideal for cross-selling,… Also, they're often subject to a sentimental attachment from their owner. Everybody has a favorite mug that they would not lose for the world. How amazing is it to think that YOU could be the designer of someone's favorite mug?

If you wish to add mugs to your catalog, know that several options are open to you, and not only the famous 12oz ceramic mug. For example, you'll find in T-Pop's catalog some very trendy enamel mugs, perfect for cocooning as well as for outdoor activities like camping and treks.
You will also find very aesthetically pleasing two-toned ceramic mugs, as seen above. You'll also be pleased to find out about the fact that several options are available to you for the print's placement: T-Pop offers to print your design on one side or all around the mug, in a panoramic fashion, or on each side, depending on what you like. Clearly, it's time to get creative. 
2 / Hoodies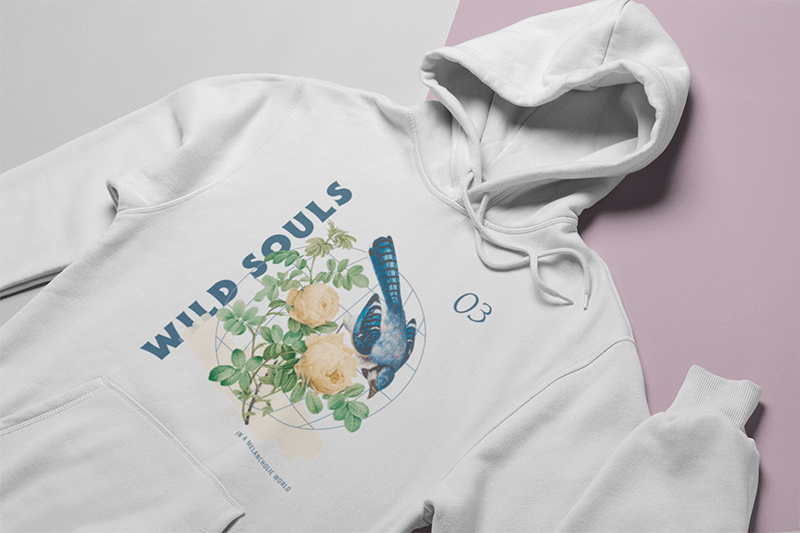 Of course, the holiday season is not chilly, windy, or snowy everywhere around the globe, but one thing is for certain: hoodies are the ideal companions for snuggling and drinking mulled wine, and that is not only reserved for colder regions (thankfully).
It does have to be noted that they generally sell better during the last months of the year, but the awesome thing about hoodies is that they can be appreciated literally anywhere, they're super trendy, they're true wardrobe staples, and have been for decades without any sign of their popularity declining. They always seem to be part of the current fashion trends: at the moment, they're very in the sportswear style, for example. 
As practical as they are comfy and stylish, great-quality hoodies can truly be seen (and therefore, sold) as premium items… For premium prices.
Although the initial fee you, the entrepreneur, will pay can sound a bit high, you have to take into account one fact: if the client is guaranteed a fine-quality product beautifully decorated with a design they love, they will be able to spend a certain amount of money (up until 100$ in some cases), because they know that it will last for years and it will not go out of style.
To spoil your clients to the absolute maximum, don't hesitate to offer them the best-quality hoodies you can find on the market. T-Pop, the eco-friendly Print on Demand service, has some great pieces in their catalog, like the Sider or the Cruiser, both made by Stanley/Stella, both unisex and organic. What more could you ask for?
🔥​ Find out which are the most popular designs on your favorite POD shops!
3 / Wall-Art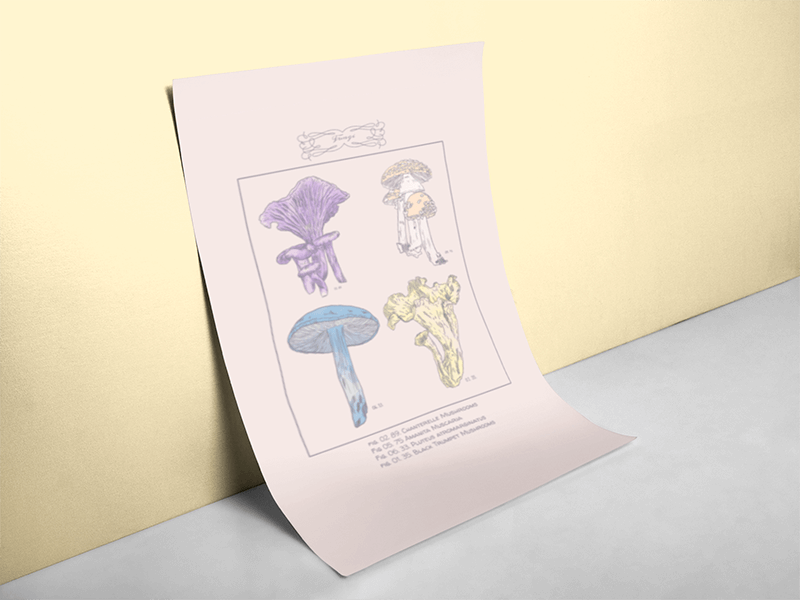 2020 marked the start of a strange period, but one thing is for sure: we did get to learn how to spend more time at home and find new ways to enjoy life indoors. One of these ways is to decorate and design our own spaces to the point that we feel like it truly reflects our personality and that we feel more comfortable than ever when we're home, and what better and more efficient way to do this than with wall-art and posters?
Wall-art is the best option to tie a room together, to highlight some tones of your decoration, and to bring some life and character to it. What's advantageous about it, and more especially about posters, is the fact that a lot of different sizes are available, making them accessible to a variety of budgets and absolutely perfect for cross-selling and upselling.
The second benefit of offering wall art to your clients is that you can be sure that your masterpieces will be showcased in someone's space and will therefore be visible to potential new clients.
Quality posters, like the lustre or matte giclée-quality prints available on T-Pop, are the absolute best way to enhance your work while making your clients happy. Just be careful about the definition and the general quality of your designs: they have to be absolutely impeccable for you to enjoy the full potential of this medium. If your visual is a bit low on quality or blurry, it will show right away on a poster. Apart from that, making a wall-art is just a delight; enjoy it!
4 / Unisex T-Shirt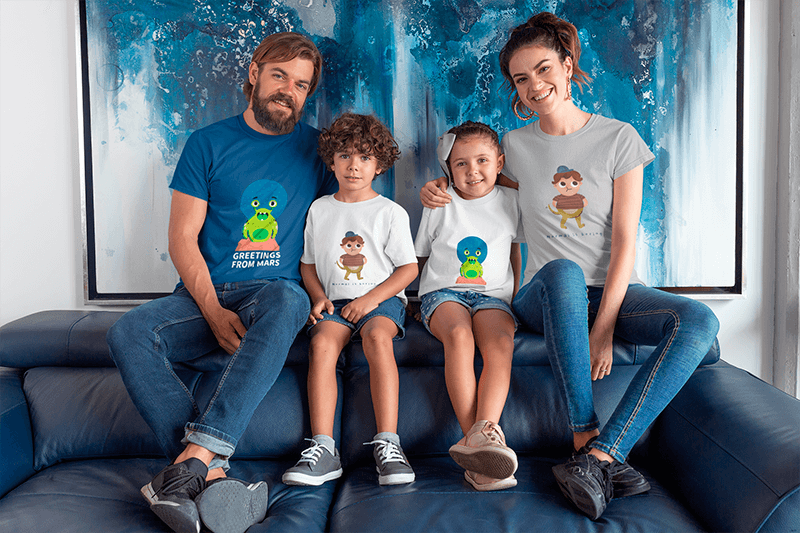 You did not think we were going to overlook them, did you? They're way too valuable and renowned not to be mentioned in this top; a lot of businesses are even essentially based on this one high-performance flagship product. T-shirts are timeless: the fact that we've been wearing this silhouette for several decades, without it changing much, is simply astounding. It doesn't seem like the situation is going to change anytime soon, which is a quite positive fact, especially for you, POD Partner.
Remember what we said a few paragraphs before about your shop not needing a huge quantity of products to meet success? Well, the good thing with t-shirts is that there are unisex ones, making it possible to simplify your offer by selling one inclusive model of the t-shirt.
You'll find several of these on T-Pop, like the very stylish Imaginer or the emblematic Creator, both designed by Stanley/Stella. Moreover, we have to point out the fact that t-shirts are a must-have for all seasons. They're perfect worn on their own during hot summer days as well as under sweaters or jackets when the weather gets a bit colder.
Note that selling children's t-shirts could be a good idea as well: did you know that most gifts bought for children during the holiday season aren't toys, but clothes? According to a study on this subject, 62% of parents bought clothes for their children in 2019.
One of the reasons why they do is because they like gifting their children clothes that they own themselves, so if you do, don't forget to offer the grown-up version of your t-shirt in your catalog as well. Keep in mind that this will only work with family-friendly designs (obviously).
Remember, also, that parents and, more globally, relatives are quite wary of the quality of the garment the child is going to wear, so prefer a high-quality, eco-friendly t-shirt, like the Mini Creator by Stanley/Stella, available on T-Pop.
5 /  Tote-Bags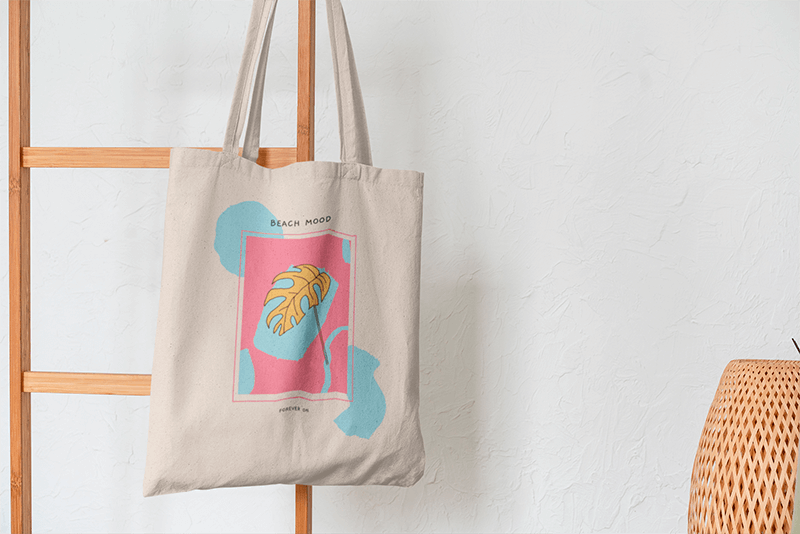 Sustainability and eco-responsibility are two values that are more and more taken into account by the public these last few years. According to research, it has even become the top priority of one consumer in five. More than ever, it sounds like it is the perfect moment to satisfy your environmentally-conscious clients while showing more respect to the planet yourself, and what's more convenient to do this than to sell tote bags?
Tote-bags are here to represent an alternative to the real ecological issue of single-use plastic bags, which average lifespan amounts to only 15 minutes and which represent one of the main causes of the pollution of our oceans. On the other end, a lot of tote bags are made from recycled or organic textiles, making them the perfect candidates to take over, like the organic cotton tote made by Stanley/Stella or the Ethnic Shopping tote-bag created by Native Spirit, both available at T-Pop. 
Furthermore, tote-bags are here to stay: they're robust, can be used dozens and dozens of times, and therefore can be the perfect embodiment of your brand's image in the long term. Besides, their prices are generally on the low side, making them accessible to a large public as well as cross-selling-friendly. Also, their rectangular, flat surfaces make them unquestionably one of the best items to customize. There are so many reasons why you should start selling tote bags if you are not already; it's uncanny.
As important as the designs you present in your shop, selling the right selection of products to your clients for the holiday season is definitely essential and should not be a neglected aspect. Trends come and go and are sometimes difficult to decipher; that is precisely the reason why our team worked on this top of products for you to sell this holiday season, to help you gain time, be efficient, and, hopefully, be super-successful. So long, POD partners!
✨🎅🏻 If you're looking for more festive items to sell during this end-of-the-year season, then take a look at these 30 Printify Products to Have Very Merry Sales This Holiday
Last Words
There you go! Get your holiday catalog ready and running for the busiest sale season of the year! If you have enjoyed this post, you might also want to check out our holiday templates and our incredible resources: Prep Your Shop for This Holiday Season 2021 post and our Sell Holiday Apparel Using Festive Christmas Mockups post!
If you have any comments, please drop us a line!
---
---