Word Cloud
These are the most popular keywords that are currently being used across print-on-demand platforms.
Use this to get a quick snapshot of trends and ideas for t-shirt designs.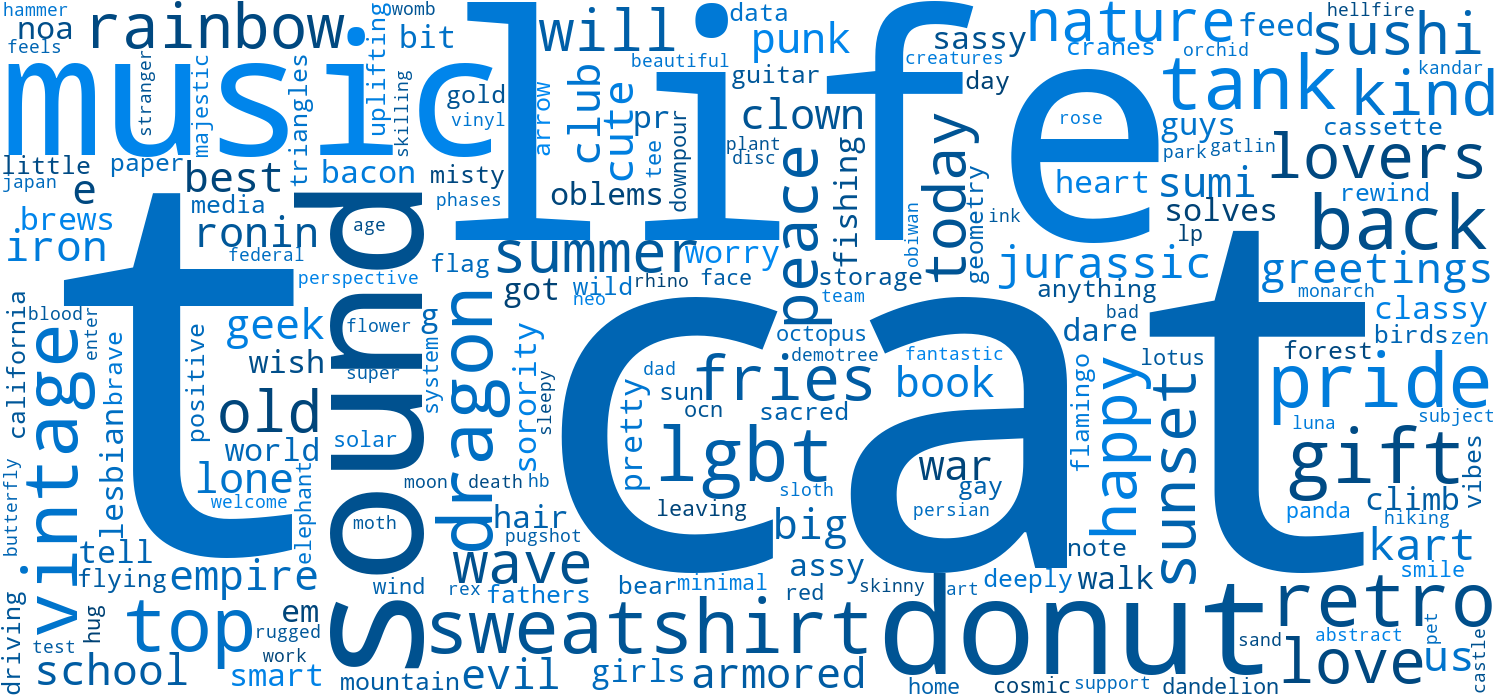 Search Trends
This is an aggregate of the top print-on-demand websites search volumes from Google trends
and Google Shopping trends from 2008 - 2017.