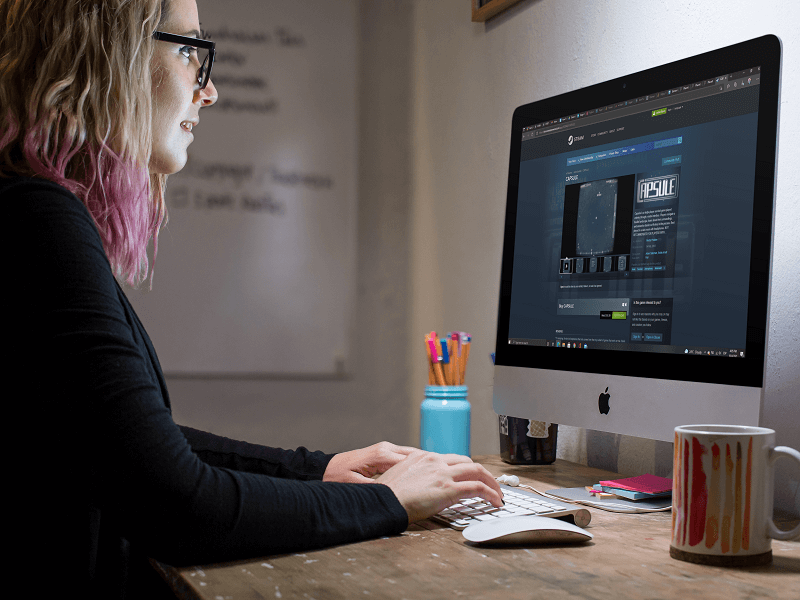 The Steam design is a big difference between one Steam profile getting users' attention and one falling into the pile with many others. Suppose you're a gaming developer looking to raise your sales on Steam or to debut your new game on this platform and get everyone wanting to play it. In that case, we'll give you a few tips and tricks to customize your steam profile, so you can make it look great.
What's Steam?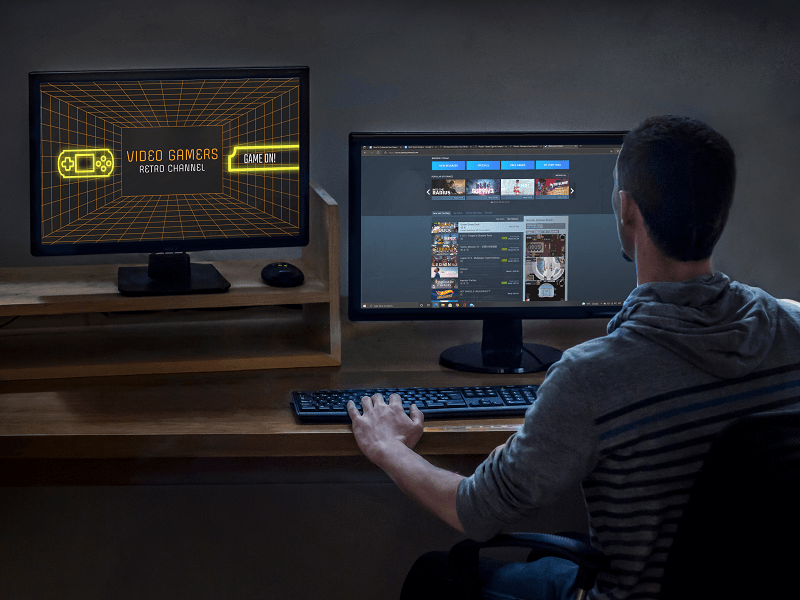 Steam is a digital platform created by Valve Software to distribute online video games. On Steam, users can download, buy, and update video games quickly. It also features groups, communities, friends' lists, social networking, cloud saving, and voice and chats functions in games.
On the other hand, developers can upload, publish, and sell their own games through Steam Direct and Steamworks. With Steam's Partners Program, you can subscribe as a developer to distribute your original game online for the world to play.
So, Steam is the perfect place for creators to sell their final products and for gamers to find unique creations by indie developers. Besides, Steam just launched its own console, so both PC and console gamers can enjoy the marvels of Steam.
How to Make Your Steam Profile Look Cool?
Whether you have a Steam profile to play games or as a developer, you can (and should) customize your Steam profile. You can use different graphic assets to make your account look unique, fun, and appealing. Still, the ways you can modify your Steam design will vary depending on what type of account you're managing.
Customize Your Steam Design for Your Gamer Profile
Suppose you have a steam profile to download and play games. In that case, you can customize like any other social media account to reflect your personality and taste as a gamer. 
Steam helps you meet new friends and take part in the great community of gamers from all over the world. Having the perfect graphic assets all over your profile will get people with the same interests to approach you.
Steam allows you to customize your profile by uploading graphics with specific characteristics and measurements. Still, they also reward you with graphic assets just for using the platform. When you download a game or participate in some events, you'll receive avatars or badges to display on your profile for people to know what kind of games you prefer to play.
As a gamer, you can customize your avatar, avatar frame, background image, mini profile, and pick between three colors for your profile (besides the default dark gray). You can do it easily with the Edit Profile menu.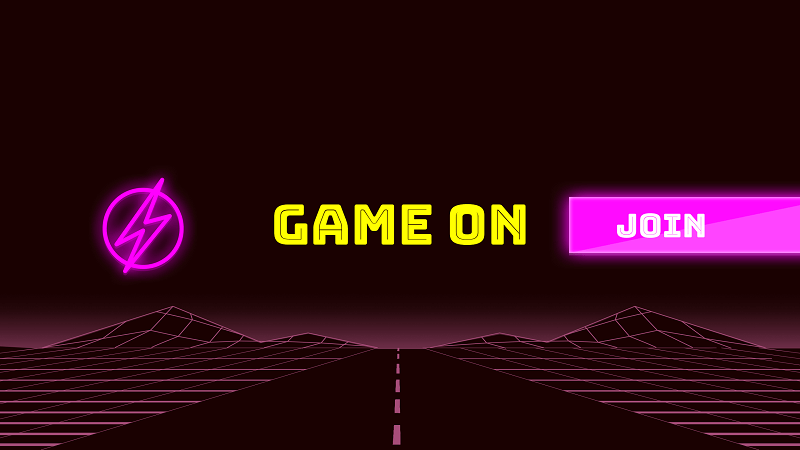 Try customizing your gamer profile on Steam and unifying it with your Youtube or other social media accounts if you have a streaming persona. This is the perfect opportunity for you to boost your digital personal branding. You can have great free Youtube templates for streamers online.
Customize Your Steam Design for Your Developer Profile
For gaming developers, customizing your profile is not only fundamental to raise the attention on your game and your sales; it's also a requirement from Steam to publish and sell your games on this platform. 
The graphic assets required to customize your steam profile as a developer have particular characteristics and functions; they're called Steam capsules.
Header capsule:

This image is focused on the product's branding, and it should be 460px x 215px.

Small capsule:

An image that should contain a

readable logo

and measurements of 231px x 87px.

Main capsule:

This is a graphically centric image that gives the user sense of the gameplay. Must avoid placing the logo/title in the lower right corner of this capsule image, where it might be obscured by promotional overlays. This capsule image must be 616px x 353px.

Hero capsule:

This is also a graphically centric image that gives the user a sense of the gameplay. It has to be 374px x 448px.

Bundle assets:

This kind of image is focused on the branding of the product, and it's 707px x 232px.
There are other graphic assets that Steam requires users to publish and sell their games. 
For example, Community Assets for the people who download the game and Library Assets so gamers can take a peep at the experience of the game, and you'll have to upload your logo as well. You'll also need to create Event Assets such as a cover, a header, and a library spotlight banner.
How Can You Get Steam Artwork?
Getting the perfect assets for your Steam profile doesn't have to be that complicated. As long as your pictures have the required measurements, it should be alright to upload them and start promoting your original video game.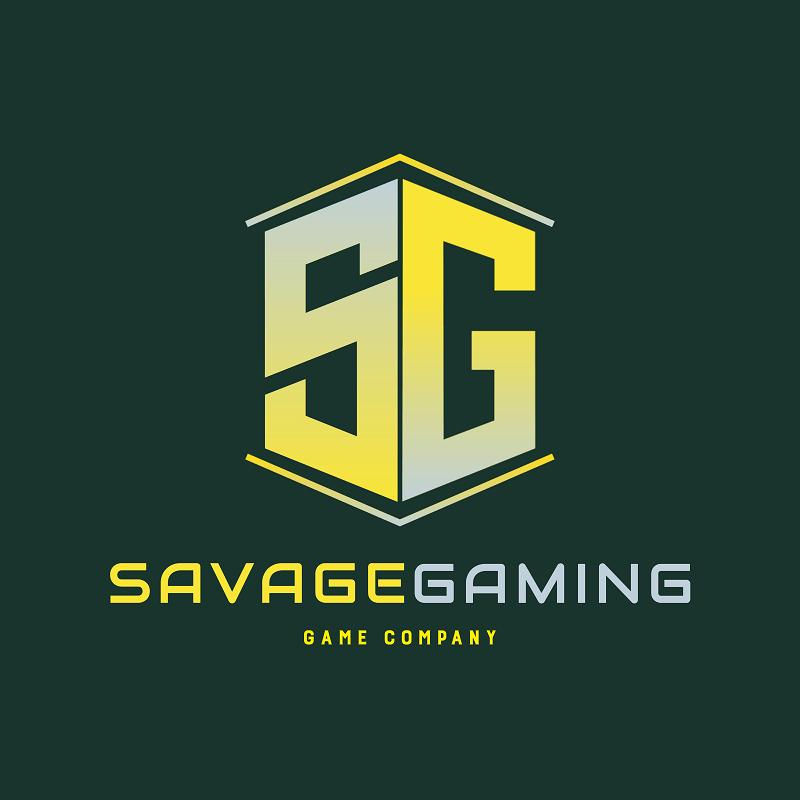 However, if you don't have a designer to make Steam artwork and an attractive logo for you, and you don't have the skills to make it yourself or the money to hire a freelancer, there are tons of free gaming templates out there that you can use for this purpose.
You can find a vast world of customizable assets online, from Steam artwork templates to gaming logo templates. On Placeit's website, you can find gaming templates that feature Steam capsule makers that are entirely customizable, so you can produce the assets from your browser in no time: you can modify text, logo, and background image; you can upload your previously created graphics, or choose from the template's library, and you can download it with the perfect dimensions for each purpose.
Go and Do it Like a Pro!
"The devil is in the details"; there's where you'll find the difference between a pro and an amateur. Creating the perfect graphic assets for your steam profile is fundamental if you want to succeed as a developer on this platform, but don't overcomplicate your life for this. If you have the resources to have a designer produce the image capsules for you, don't hesitate to do it. But, if you don't have them, try making them with Placeit's templates so you can start promoting your game right now!
---
---