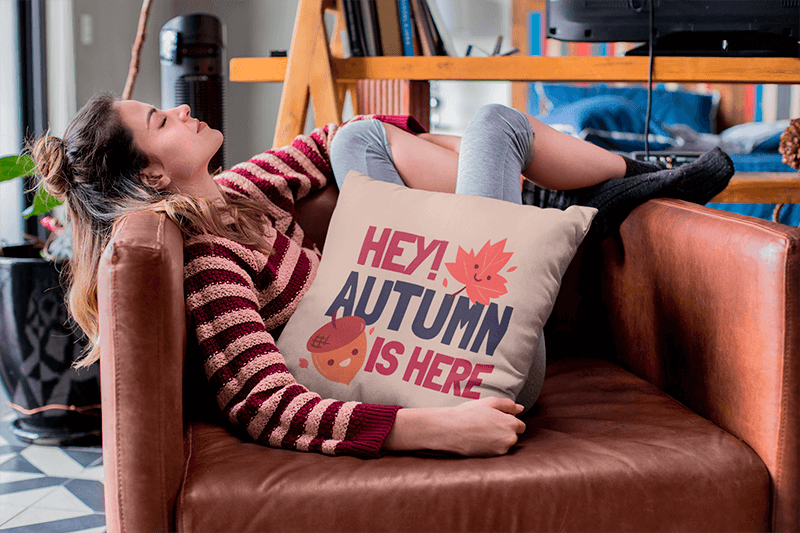 The fall season is here, with tons of exciting holidays to celebrate! The temperature is dropping and the winter chills are just around the corner! What better way to get into a festive mode than with stunning fall decoration ideas for your home! We gathered some awesome fall decor ideas for every print-on-demand brand to start selling this season. Your customers will be thrilled with these products. Let's jump right into it!
Find What You Need in This Post
Fall Bedroom Decor
You can brighten up every bedroom in your home with a few unique details here and there to hint that you are a fan of this season! You don't have to throw leaves around your home to make it feel like fall. Some small details can do the trick. Here are a few fall room decor ideas to get your rooms in the fall spirit:
1. Art Prints
Art prints are the most decorative pieces for a home! Try tons of different templates that will look amazing on anyone's wall! Create traditional pumpkin designs or feature fall foliage. You can also opt for less traditional designs to complement a room in a less obvious way.
🍁  It's always a great idea to check which color goes with the season best; whether you are designing something or simply want to put out some cool promos, check out our fall color palettes!
2. Cozy Blankets
Whether they are for decorating the rooms in your home or simply for taking out on a picnic day, fall blankets are an awesome item to get. Create beautiful designs for every occasion and for every fall lover!
3. Fall Mugs, Travel Mugs & Tumblers
Whenever you are having a hot drink, you will definitely get into the fall spirit thanks to a cute fall-themed mug! Whether you're having your coffee at home in your PJs or taking it to go on a holiday shopping trip, you'll love having a cute fall design in hand. You can design all kinds of mugs for the season, including ceramic mugs, travel mugs, and tumblers.
✨☕ You might like: How to Start Your Coffee Brand in a Brew-Ti-Ful Way
4. Fall Design Pillows
Make any room look cozy with cute fall decor like pillows and cushions! These will look stunning in any bedroom or living room and will make a space look more inviting! Try a few templates to make beautiful creations, and get ready to snuggle up on a chilly day.
Other Indoor Fall Decorations
5. Fall Wine Glass!
Are you having a special dinner with friends and family? Surprise everyone with a beautiful table setting, and what do you know! Some cute fall-designed wine glasses too! Add a charming fall design and message to wine glasses to make them part of the experience this season.
6. Fall Aprons
This is a super cute gift idea that every kitchen should have this season. Design stunning fall aprons for all those special friends who will be making delicious meals for the celebrations. Create all kinds of fall designs, including funny aprons, cutesy apron designs, and even aprons for children.
Fall Decoration Ideas for Outside
7. Fall Front Door Decor
People are always looking for cool decorations to add to their front door and porch this season! Check out these awesome ideas to create an inviting front porch and get inspired! You might just get an idea for a new product or two to offer your customers this holiday season.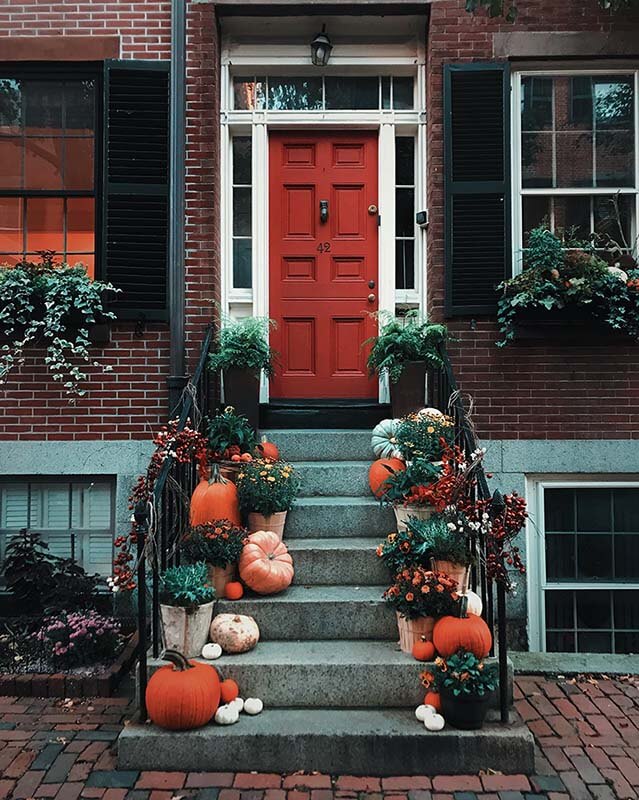 8. Fall Tote Bags
Wherever you are going out this fall, you can't miss a fall-designed tote bag to go with your look! Fall tote bags are super helpful for all kinds of chores at home and when you are going out! They are great presents for your friends and family, and you can use tons of cool designs to create them. Create canvas bags that are perfect for hauling Thanksgiving groceries from the store to your home or even tote bags that can be eco-friendly alternatives to wrapping paper and gift bags!
Last Words
With fall just around the corner, now is the time to fill up your shop with stunning fall decor products for your customers. Use these fall templates to make awesome creations in no time. You'll find designs for every audience, mockups for every product, and social media templates to advertise your new products!
Remember that you can find mockups for all kinds of fall products you are promoting this season; just use Placeit by Envato to make your designs stand out! 
If you enjoyed this post, then you will undoubtedly love our 9 fall shirt ideas to add to your online shop and selling custom hoodies post for the season, our post on how to increase your Etsy sales this fall, and this essential guide to all the fall sales dates!
What do you think? Leave a comment below!
FAQ – 8 Fall Decoration Ideas at Home for POD Sellers
---
---