Mockup of a gamer wearing a basic t-shirt with his logo
The road for amateur players into professional gaming has everything to do with their branding experience, and yes, having a good gaming logo too! Being an awesome gamer is one step into stardom, so what's left? Branding!
Gaming is a growing industry with every day more and more avid gamers competing for the top places! There's never been a better time to be a gamer. Making a brand for yourself can really set you apart from all the competition. Creating a memorable brand to represent your gaming skills and promoting yourself through your gaming community will help you become the gamer you want to be perceived as. 
Give your gaming brand a clear spot on the top gamers of your preferred game. 
The first step into creating a whole brand experience starts when you make your own logo for gaming. A logo that represents you, and with that, we get into our very first point:
What Makes a Good Gaming Logo?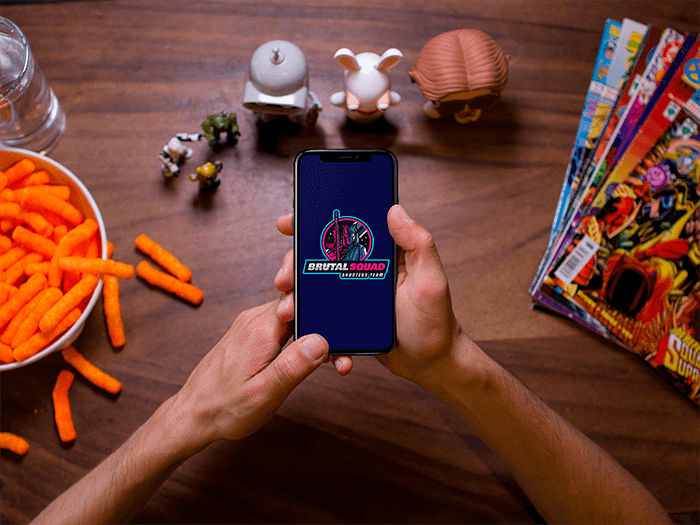 Man looking at his gaming logo with iPhone mockup
1. Create a Gaming Logo that Represents You as a Gamer
Think about what you want your logo to reflect. Do you want to look fierce, do you what to look funny and accessible, do you want to look mysterious? The truth is there is no perfect logo for anyone, but the most successful logo is that one that truly represents your brand. To get closer to the perfect logo, ask yourself a few things:
Why You Need a Logo?
You need a logo to get channel visitors to remember you. 

By establishing an identity, you can target specific audiences, which helps differentiate you from all the rest of the fellow gamers. 
Make the path for your fans easier by setting clear branding assets on every channel and social media you are on.
Who Is Your Ideal Audience?
Is your audience young? Are they reaaaally young? Are they more of a nostalgic community of retro gaming? Who are they?
However, you can always choose something unconventional to stand out!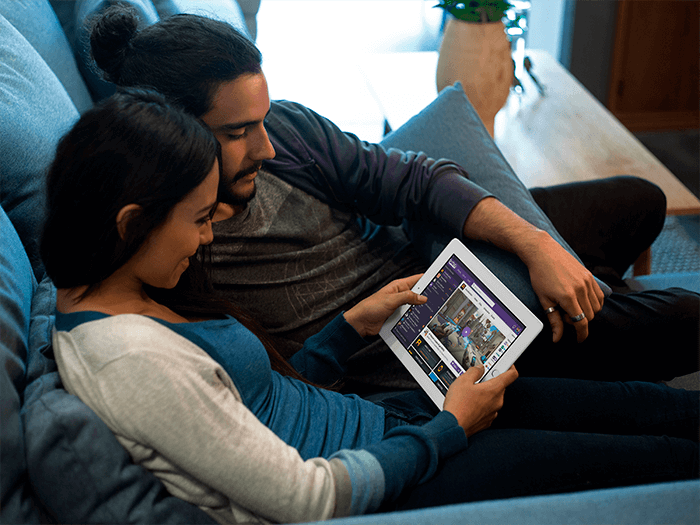 2. Colors to Win the Game
Using colors, you can add and provoke emotions into your logo. Red, for example, usually ads passion to a logo design, blue is security, and so on. You can also check out our color psychology post to decide which colors will go best with what you want to express. 
You can also align your colors to the game you are most awesome at. For example, if you are a retro gamer, maybe you would then go with more bright neon colors to use as your logo and basically your overall identity. 
3. Text & More than Words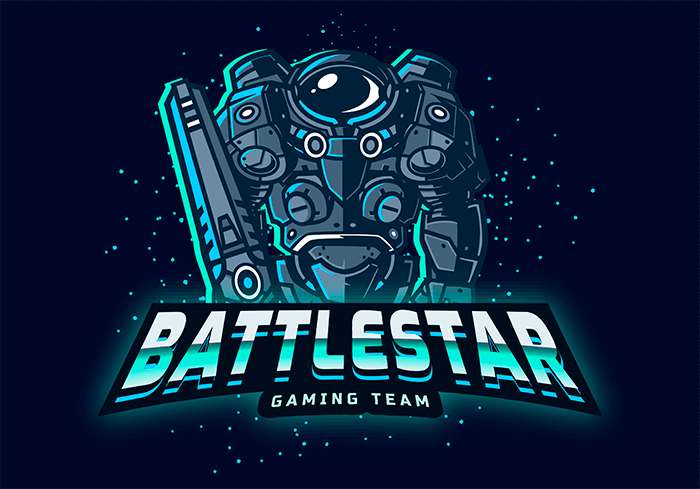 Write down your logo name! Help your visitors remember who you are. 
Create a brand's name to use on your logo. Avoid using your personal name, unless you are planning to brand your whole channel around it! However, we would advise you to think about something a little more creative than your personal name. Maybe use a combination of your name and something else; you can use your user name, use a pseudonym, etc.
Typefaces can help create a genre for your logo. There are a million possibilities when choosing a gaming logo typeface so take your time. 
4. Choosing Your Logo Style
You can make a choice about your style according to your preferred gaming period or simply your preferred game. Tell viewers with your logo style what to expect from you. 
Graphic Elements Give Direction to Your Style
Think about your audience; think about designs that are appealing to them. Choose graphic elements that speak to your audience.
5. Layout is Key
Choosing a clean layout will help your logo look amazing in any application. Whether it's printed on your merch, standing on your channel, or in your social media posts. Always keep in mind how your logo will look like in different places.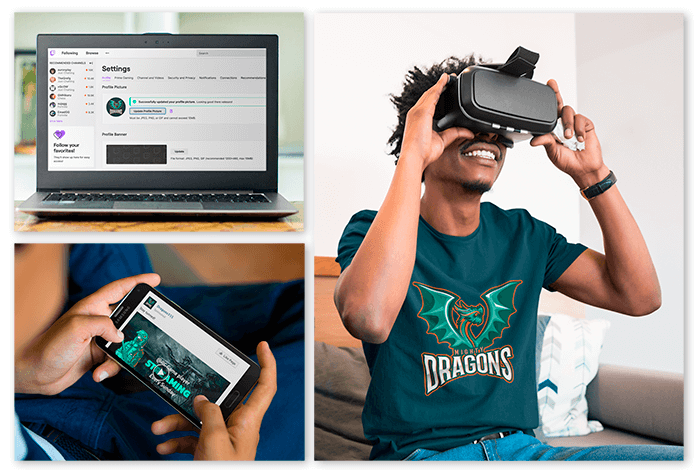 Let's Take a Look at Some of the Most Popular Gamer Logos
1. Ninja – Tyler Blevins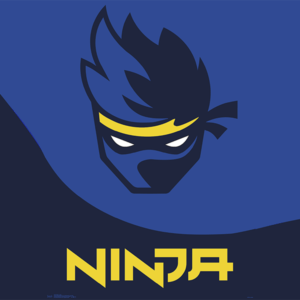 2. PewDiePie (Felix Kjellberg)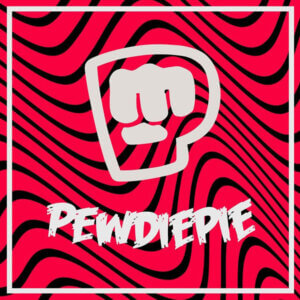 3. Shroud (Michael Grzesiek)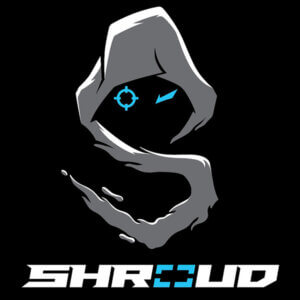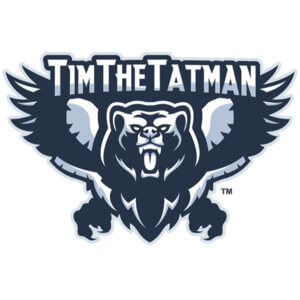 6. Nickmercs (Nick Kolcheff)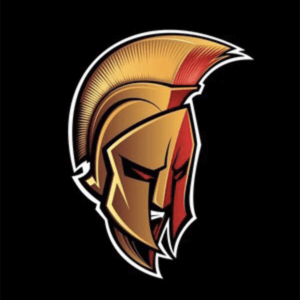 How to Make a Gaming Logo
Logo designing is not rocket science. There are definitely a few options to make your life way easier. Let's explore those options:  
A Gaming Logo Maker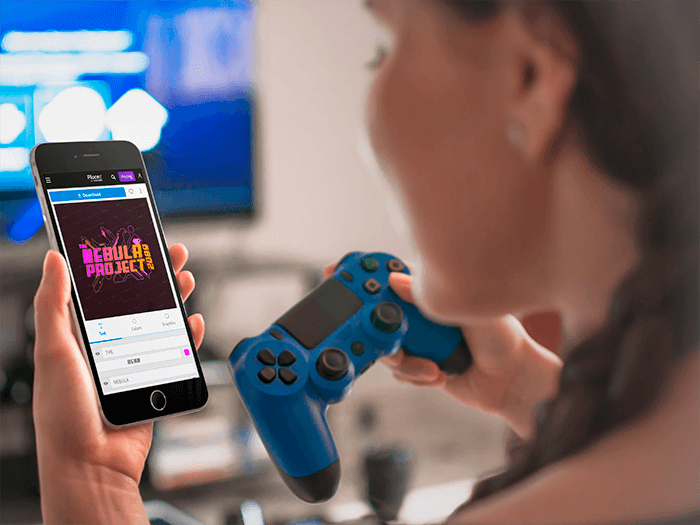 Gaming logo maker in a mobile mockup
You can create your own gaming logo with the help of a smart online tool. Using Placeit, you will be choosing a template that best approaches your logo vision, and then you will be customizing your template to get an original design. 
You can choose from a wide variety of fonts, colors, graphics, text, basically everything!
Get Inspired with a Few Logo Design Ideas
Think about the top gaming logos. The most known gamers all around the world have established themselves with memorable branding! See how important it is?  
Choose from a range of logo options and take into account everything we talked about before. Fantasy logo with dragons and wizards. Forces of nature such as cyclones, fires, tornados. All kinds of animals. Fighters, warriors, knights, Vikings, shooters, ninjas, and more. Find a logo that is either cute or fierce, that resembles your favorite gaming time period or gaming style. 
Other Logo Ideas
Free eSports Logos
If you are looking for free eSports logos, you can choose from a variety of templates too and download your logo design completely free! Find all kinds of mascots for your teams and design your logo in seconds. 
Animated Logos
Add special effects to your newly created logo as easy as it is designing with premade templates. These animated logos give a little movement and effect to your favorite gaming designs in just one click. Try them out and impress everyone with an animation you can create on your own!
Make a Gaming Avatar
Another fun part of building your personal gaming brand is creating an avatar. You can use your avatar as your own logo or as a variation of it. Trying creating your avatar with the following templates.
How do I Make a Free YouTube Logo? Simple! Free YouTube Logos!
You can find free templates to download your gaming logo on all kinds of different categories on Placeit. This means you can find YouTube logos for free too! Try these out to brand your YouTube channel in no time.
And That's a Wrap!
Making your gaming logo doesn't need to be expensive or complicated. There are many different ways you can choose to get your own logo. To make a good gaming logo, remember to consider your style, text, colors, layout, and overall, a log that truly represents you as a gamer. 
Find all kinds of gaming logos, esports logos, youtube logos, animated logos, and more on Placeit. Use our free templates to try them on your channel, and just look at how awesome they look! 
Any else? Leave a comment for us below!
---
The Art of Creating a Good Gaming Logo
There are thousands of amazing gamers out there and the number just keeps growing! It is a great time to become a gamer and make the most out of your skills. We tell you how to design a logo that stands! Follow out five tips to create a good gaming logo that truly represents you!
Gaming Logos
---