7 Tips for Small Businesses to Double Down on their Designs in 2021
Did you know that the human brain processes visual information 60,000 times faster than text?! We as humans are wired to get more attracted to visuals. Hence, it makes sense to say that designs should be of utmost importance for all small businesses who want to thrive in 2021. 
Appealing to visual content can make your brand stand out in a crowded marketplace. But how can you elevate your designs online? That's what this guide is all about. If you are looking for some quick and actionable tips on how you can elevate your designs online in 2021, then read on to learn all about it. By the end of this post, you'll have tons of ideas for your designs to start working with.
1. Define the Objectives for Your Designs
There should be an objective behind every design that you put out. Without an objective, your visuals might not serve the purpose of getting you closer to your business goals. So, it is vital to start with a clear objective.
There are many objectives like getting more website traffic, increase lead generation rate, increase conversion rate, improve brand visibility, and more. Your objective can also be a combination of more than one of these.
Once you have your objective written down, you can start planning your visual designs and a good way is by making a moodboard. 
2. Use Online Tools to Create High-Quality Visuals
If hiring an expensive graphic designer is holding you back from focusing on designs, then think again. There are tons of super-helpful online tools available today that can help you make stunning designs for your business. Creating high-quality visuals online has never been easier. For example, you can use a free online infographic maker tool to create highly appealing infographics for your business. Such tools will add value to your audience and help you gain the attention of your target audience. Most of these tools are intuitive and easy to use, so you don't have to worry about the learning curve.
🔥 Learn how to design in the best way by following the 12 graphic design principles.
3. Get Inspired from the Big Brands
Most of the big brands out there have their visual design game on point. They have mastered the art of creating stunning designs aligned with their brand and use them to attract attention.
Taking inspiration from such big brands can help you find your way with designs faster. You can research some of the top brands in your industry and see what designs they are using. This will help you take your designs to the next level.
4. Cash in on the Latest Design Trends
Design trends are ever-evolving, and keeping up with them will help you stay on top of your game. Using some of the latest trends in your designs will make you stand out from the competition and gain more awareness for your small business.
Some of the latest design trends predicted for 2021 are things such as muted color palettes, designs showcasing geometric patterns, and colorful data visualizations. Social media slide decks and text-heavy videos are also on the rise.
5. Be Consistent with Your Designs
Consistency is very important when it comes to making a lasting impression on your target audience. Just like it is important for your brand's messaging to be consistent, the same goes for your designs as well.
A consistent design for your brand acts as a visual identity to your brand. Every time a potential customer comes across one of your visual elements, they would instantly relate it to you. This increases your brand's visibility and recognition.
You can ensure that you keep certain elements consistent in each design that you put out. You can keep the same color palette, fonts, look and feel, and/or illustrations. Having consistent brand designs can be an extremely powerful tool for improving your business's profitability.
6. Track Your Metrics
Wherever you use your designs, on your website, social media, or any other medium, it is essential to track the performance of these designs. You can start by setting up metrics that you want to track. These can be the number of views, engagement, leads, shares, abandoned cart rate, etc.
You should then consistently keep track of these metrics so that you keep improving your designs. For example, if you see certain types of designs on certain social media bring in a lot of engagement, then you can double down on these designs to gain the maximum benefits out of your efforts.
7. Keep Experimenting
While it is good to play safe, you should also try to experiment with different designs. You can try out a new graphic design format or a new platform to distribute your designs. 
Trial and error with your designs can lead you to discover new benefits for your business.
Final Thoughts
So, there you have it—some of the top strategies that you can use to elevate your designs online in 2021. 
Focusing more on visual designs can be a complete game-changer for your business. So, start working on these ideas, and soon enough, you will see a massive difference in your numbers.
Author's Bio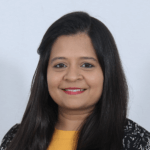 Hiral Rana Dholakiya is the Co-Founder of Preceptist, a content marketing agency for SaaS businesses. She's passionate about all things Digital & Social Media and has conducted training programs at institutes like GLS University and L.J. Institute of Media & Communications. Hiral also shares her insights and knowledge with the audience of publications like AdWeek, Entrepreneur Magazine, Social Media Today, and Social Media Examiner to name a few. You can follow her on Twitter @IamHiralRana.
---
---