Teespring, one of the most popular POD marketplaces, has a new face for 2021! Teespring has been redefining its brand for the last months and has now announced officially they change into "Spring," a platform that offers new exciting resources for its users. During the pandemic, the world of eCommerce grew exponentially. Teespring achieved 350K creators listed in 180 different countries, which made the next step very clear.
Spring offers solutions for content creators, designers, and artists. You'll be noticing new services available as well as new tools to leverage your merch. Design products, build your own shop, promote, and share your products!

Spring still handles your production, shipping, and customers' support, but the platform will now offer more creative insights as well as targeting tools for creators to sell their products easier. You can create, promote, and sell with no upfront costs!
What Does this Mean?
You can Now Sell Downloadable Digital Products
Creators can now sell any digital product from e-books to photo filters and audio files to wallpapers.
Create any of our 180+ physical products or upload original content instantly to create digital products. Source anything else through our custom fulfillment services.
Create Custom Stores
You will have your own fully branded store with a custom domain. You can host all your products as well as connect to your social channels.
Make your own designs, so your store looks completely branded!
Custom domains create trust for your followers.
Open a 'social store' by connecting your social accounts seamlessly to our platform and let your fans shop exactly where they are.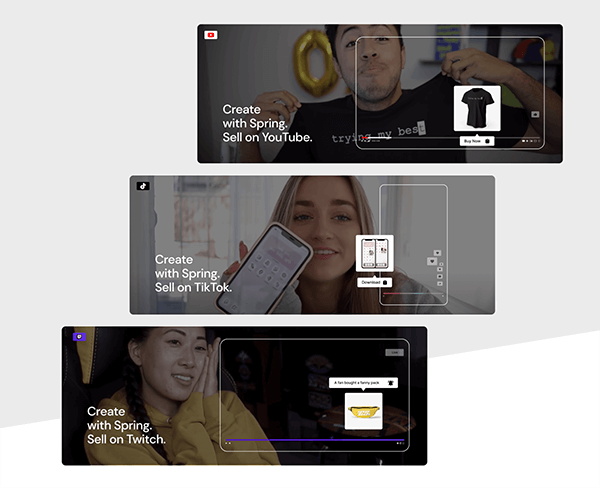 Higher Product Quality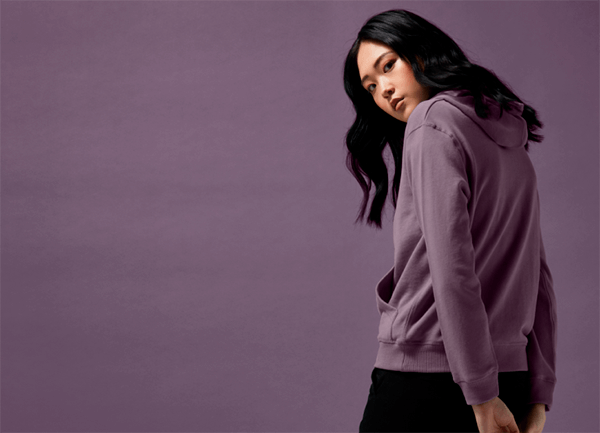 They will be improving their overall product quality by partnering up with As Colour.
Top Quality Basic Collection
Promising better materials, feel, and appearances, with optimal surfaces for printing your designs! As Coulour products offer great garments for every seller in Sping with a guarantee on responsible sourcing.
Environmental Impact
AS Colour avoids using single-use plastic throughout supply such as bags, product tags, warehouse storage, and more. They stick to environmental protocols such as:
Reduction of the environmental impact of cotton production
Improving livelihoods and economic development in cotton-producing areas
Improving commitment to Better Cotton throughout supply chain
Spring has Partnered Up with 99Designs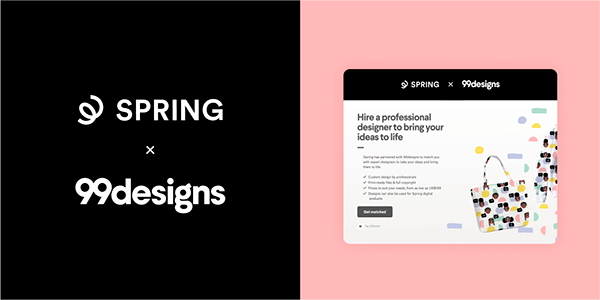 You can collaborate with a 99designs expert to make your designs a reality. You will have to submit a brief, and voilá you'll get a designer for your project.
Name your project and select "merchandise" for the type of design you need. 
Type up a description clearly explaining the design you need by answering every question in the 99designs form. 
Include inspiration you've collected and examples of other designs.
State your budget and timeline. This will help 99designs to pair you with a suitable designer.
Add links to your website and social media pages, specify your industry, share any other notes.
You will get a few designer options and you can choose the one that is more appealing to you. No skill or software limitations.
New Creator Services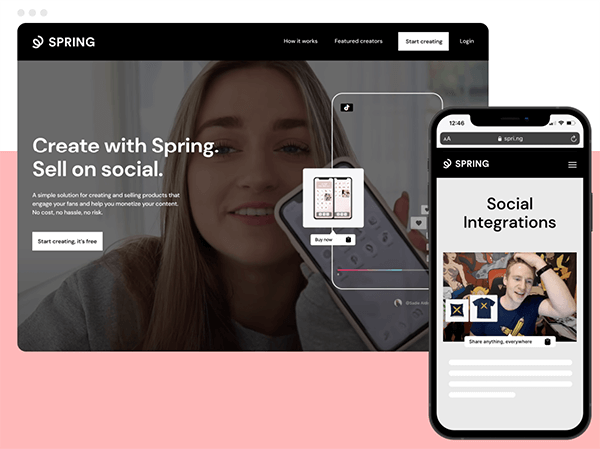 You will find new hosting options for social support channels, strategic partner managers, design support, and more.
Strategic Partner Managers
A creator manager team will be available to help users with their doubts and goals. To plan, execute, and monitor all product launches.
Custom Fulfillment
Any idea for a product you want to sell can now be achieved by custom sourcing and fulfillment services.
Create Unlimited Designs for Your Spring Shop!
That's a Wrap!
So there you have it, Spring now offers new possibilities for all POD sellers around the world as well as designers and artists. Take a look at their platform updates and start selling your creations today!
Remember, in Placeit you can find all kinds of mockups and design templates to create and promote your designs in Spring. Our library is the biggest templates offer out there, and it keeps growing every day.
Any doubts? Don't hesitate to contact us for more information!
---
"Spring" the New Better Face for Teespring
Teespring has now rebranded itself into Spring! A better, new platform for POD sellers, artists, and designers to create and sell their artwork. Find everything you need to start your own merch and promote. Use Placeit for amazing tools to make your designs using templates, create stunning images from professional mockups, and promote on social with engaging posts and videos!
Make Stunning Images
---