Keep Calm & Get Your Black Friday Promotions On!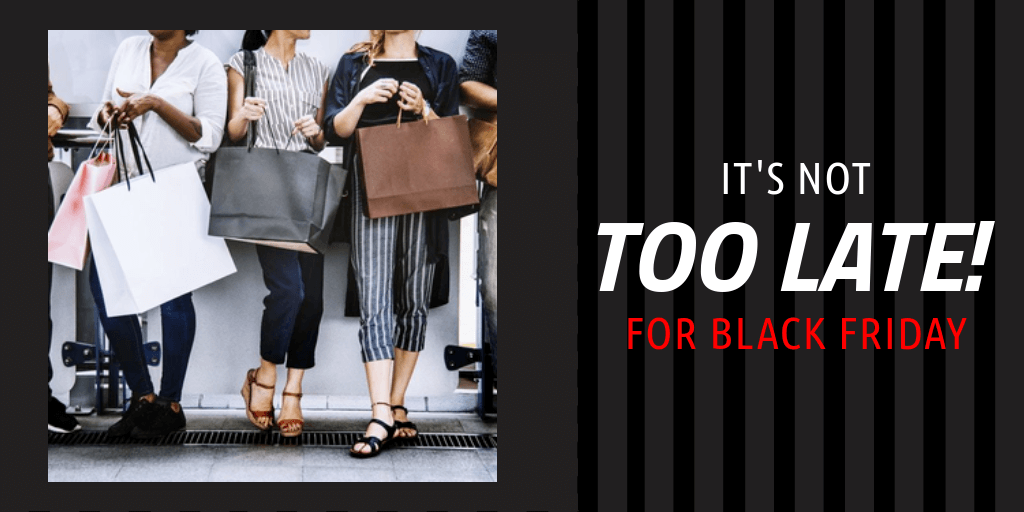 Don't panic! You are just in time to get your Black Friday promotions in order! You are not too late to design a few promotions, make amazing Black Friday banners, and get them out there! Black Friday is a huge opportunity for shops, online businesses, and startup brands to go from red to black in one single weekend!
Consumers are way more active than ever during this time of year. They even tend to buy from brands they've never bought from before. So this is the perfect opportunity to step up your game and give your customer the best shopping experience ever.  So let's get started!
What You'll Find:
What's Behind Black Friday Deals?
Black Friday marks the start of the shopping holiday season that begins a day after Thanksgiving. This day has been historically called Black Friday since the shopping season tradition started around 1952.  It is basically a 24-hour rush of sales and shoppers looking for their Christmas gifts. This year's Black Friday will take place on November 23rd.
Because the flow of customers is so much heavier on the internet and on the streets, as a business owner, you should get your Black Friday marketing ideas straight, and no, it's not too late yet!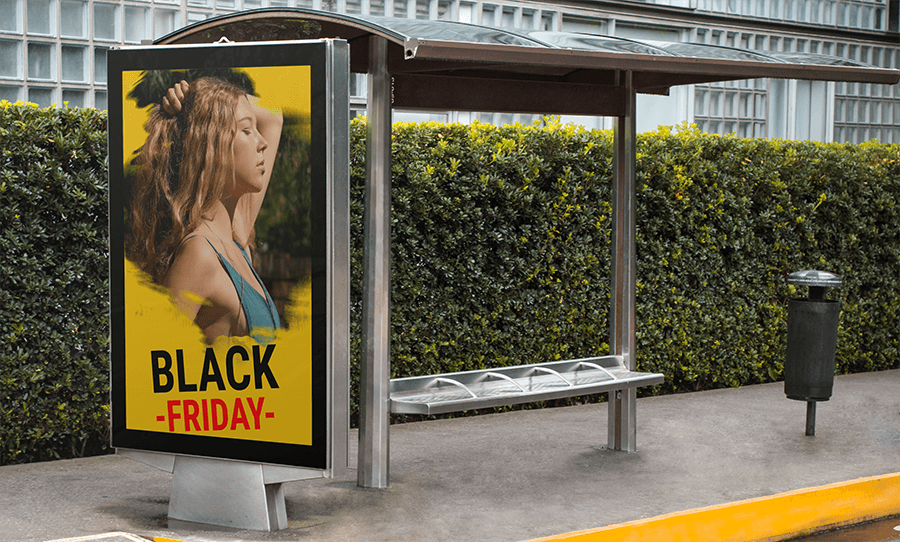 9 Last-Minute Black Friday Marketing Ideas
1. Hourly Deals
Get your customers constantly coming back to your site to check on your hourly deals. You can use a Black Friday banner maker to make it easier for you to present your Black Friday promotions. To make this even easier, Placeit allows you to create the same banner in multiple sizes and download them all in one click.
Simply choose your template, make your changes, and see these reflected across all the sizes available. Hit the 'Download All' button, and you'll have banners that are ready to share across all of your accounts.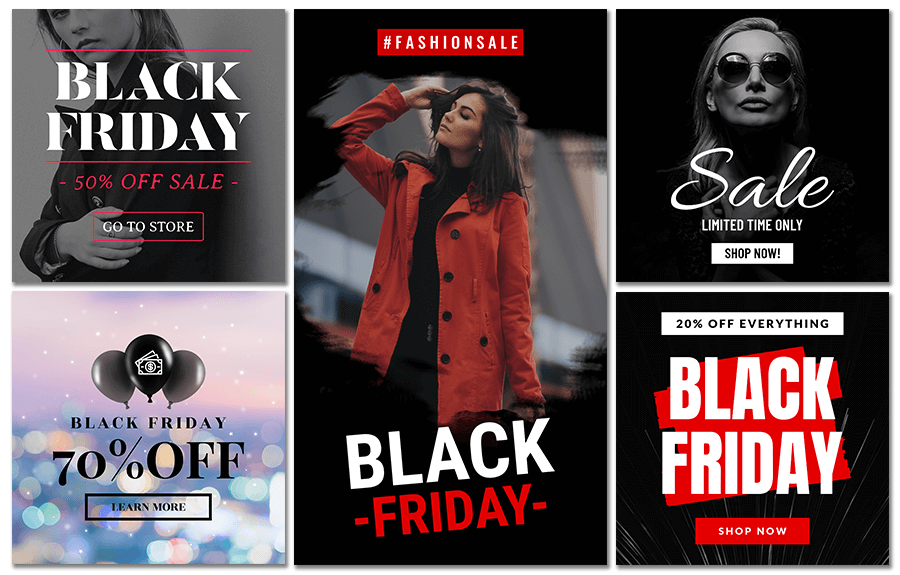 2. Create a Gift Guide
For example, 101 Christmas gifts for runners or 15 Perfect gifts for dog people. You can make a list of who your products will make the best gift.
3. Give a Gift to Your Customers!
For example, "Get a free Christmas-scented candle with your purchase."
4. Email Marketing
Design a coupon for emails with a special promotion. You can also use Placeit's Black Friday Banner Maker.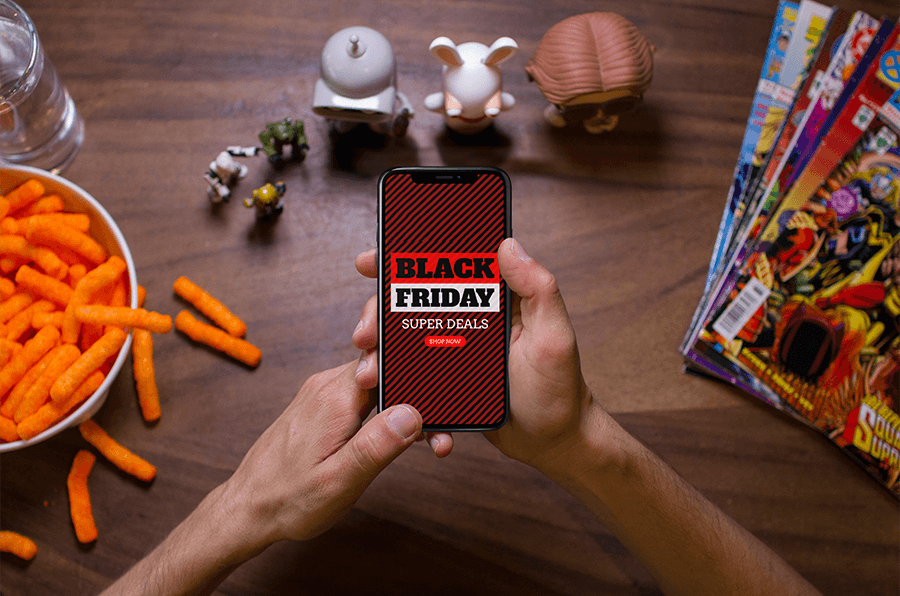 5. Offer New Products or Christmas Editions
Whatever you sell, surely there is a Christmas edition you can design. Create new versions of your products for Christmas enthusiasts.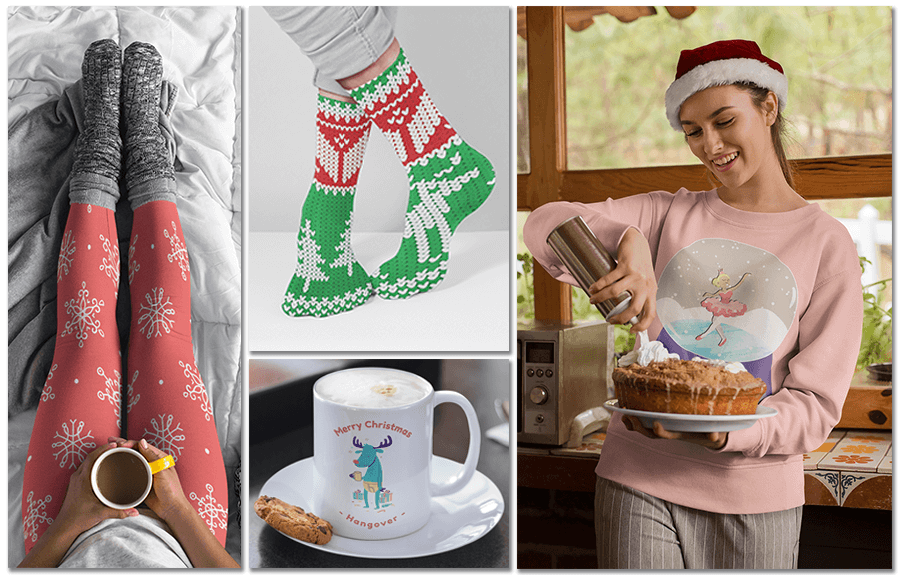 6. Use the Pertinent Hashtags
When you use adequate hashtags, you can get your promotions to more people! Search for this year's best hashtags on Black Friday Sales like:  #blackfriday2023 #BlackFriday #CyberMonday #deals #giveaway #sale #Christmas #Thanksgiving #Retail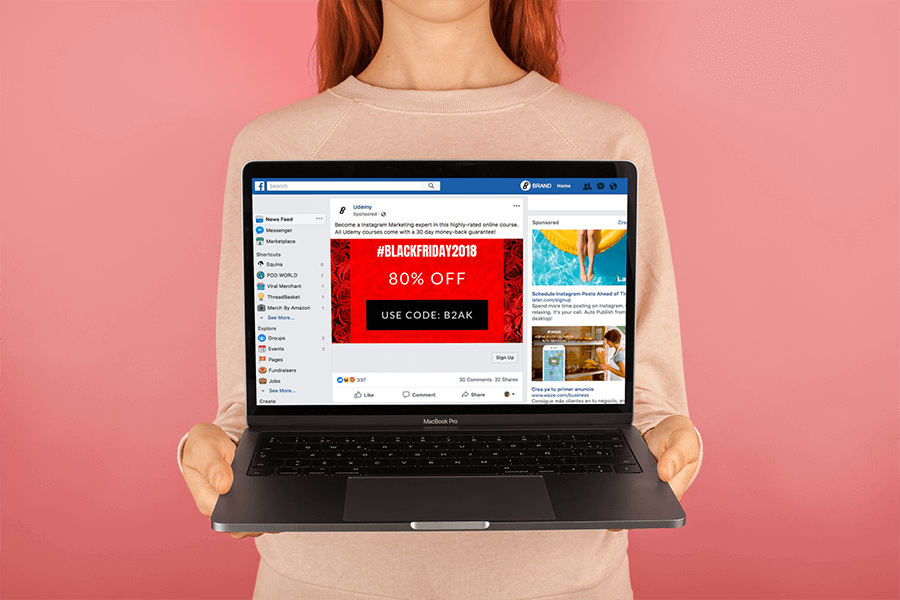 7. Get Your Black Friday Apps in Order
Enhance your customer's experience with Shopify Apps such as:
Pro Tip: EngageBay is an all-in-one marketing, sales, and support platform with a free CRM built for startups and growing companies. You can take advantage of their 40% off across all plans from November 16 to December 4 this 2021!
8. Surprise Discounts
You can try something fun, like scratch cards for surprise discounts. You can use an app like Zembula.
9. Print Gift Cards
There is still a charm to gift cards. You can make your design with the Black Friday banner maker too.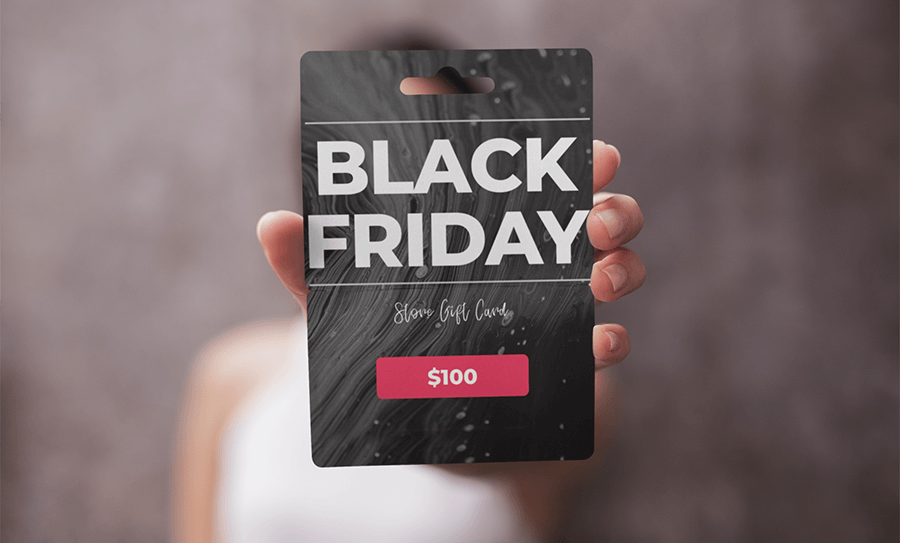 Timing Is Everything
Make this day as long as you can! Most shops open earlier this day and close after hours. You might even extend your Black Friday sale for a few more days after or earlier.
Mobile searches containing "Black Friday" increased by 80% over the past two years.
According to Google Think, people search for brands and non-branded Black Friday promotions. Starting in early November, stats show that people start looking for non-branded promotions like "Black Friday Makeup Sale." Two weeks after that, however, customers start looking for specific deals like "Sephora Black Friday promotions."
Promote Cyber Monday Too!
Find all kinds of amazing templates to promote your Cyber Monday sales with stunning designs. Make all kinds of social media banners, stories, and videos to get your sales to the top!
 Need more tips on how to make your campaigns? Dive into our Tips by Placeit Experts: Black Friday and Cyber Monday
Peace Restored? Now Start Working on It!
Here is what we have for your Black Friday Promotions: You can create Black Friday Sale Banners (as many as you need) to pin anywhere online or post on your social media. You can also create digital Black Friday Flyers to use all over the internet, or you can print them and hand them out!
There are tons of Black Friday Flyer Templates you can choose to customize and promote your brand's discounts. You don't have to stop at Black Friday banner, you can make all sorts of banners for your brand to promote it all year long!
If you are selling apparel or POD products, you can also take advantage of Placeit's Mockups to promote your merch fast and easy!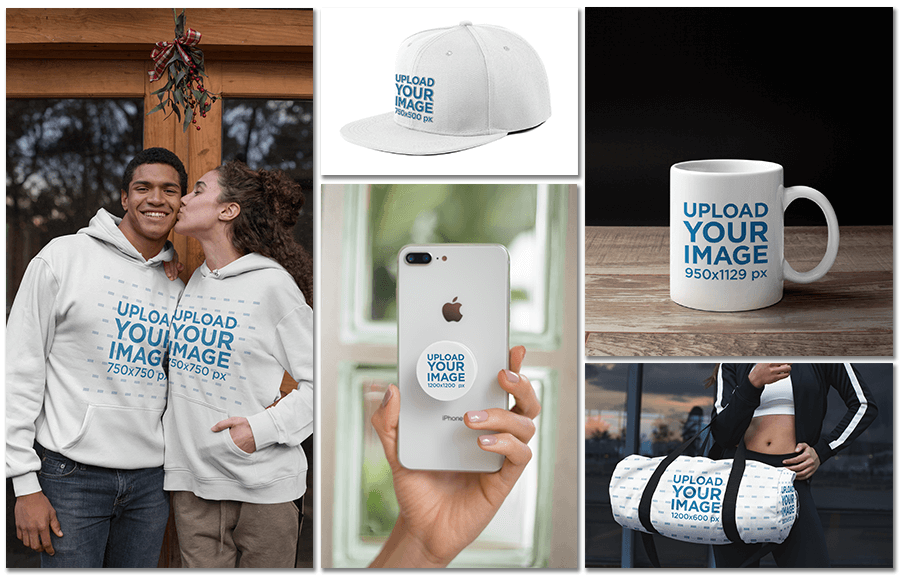 "Made some last-minute Black Friday banners with Placeit's Banner Maker, and they are awesome!"
Lana Vazquez 5/5
---
You Still Have Time to Advertise for Black Friday!
Create some awesome last minute assets to promote your brand effectively for the Black Friday shopping season! You can make cool Black Friday sale banners, Black Friday flyers and so much more! With Placeit's online design tool you can as many ads as you need.
Make Black Friday Promotions
---