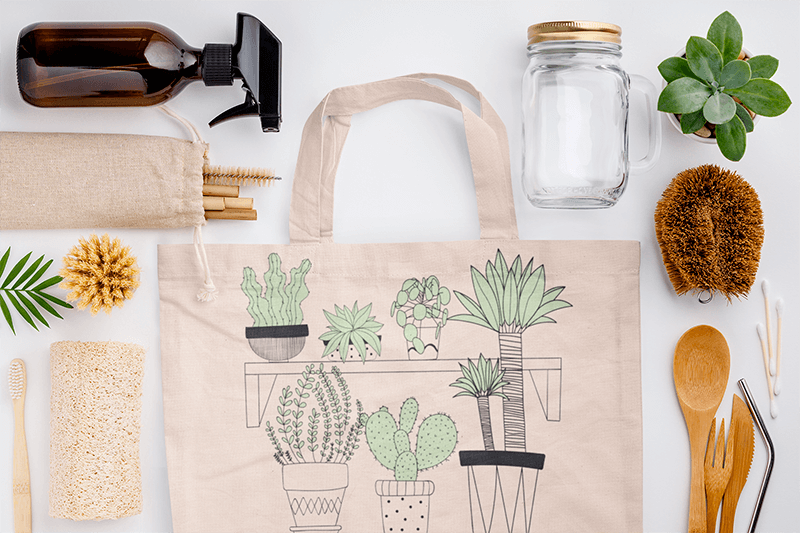 What could have started as a hobby for you, coming up with awesome designs and print them on products; as your sales increase, you realize there is an actual business behind it all. But is print on demand profitable? Yes! Is it a saturated market in 2021? Also, yes, this is why you definitely need a sleek strategy to get your brand in front of your competition.
What You'll Find: 
Is Print on Demand Worth It?
Print on demand is a huge part of the eCommerce industry. It is just perfect for anyone who loves to design and selling merch. 
In the most recent years, the POD industry has grown exponentially. This, of course, means there is quite a lot of competition, but it is still possible in 2021 to make some serious profit from a print-on-demand business. 
It's a business that can be easily scalable. A huge amount of internet users use the internet to buy goods every single day. So it is safe to say there is a huge market for POD sellers! 
💡 Learn how to scale your business with a Printify store!
Why is Print on Demand So Popular?
Low Starting Costs
Just like in a dropshipping business, you will not be wasting any money until you make an actual sale.  Right there in there, your Print-on-demand platform will take its cut and you will be left with your profit. 
This also means that it is a low-risk investment of your time and money. In the end, you can open your POD business with meager investment or completely free!
Product Diversity
Print on demand is a business in which you make designs and then place them into different objects like t-shirts, hoodies, cups, bags, and much more. So you can end up selling only a type of product of different products!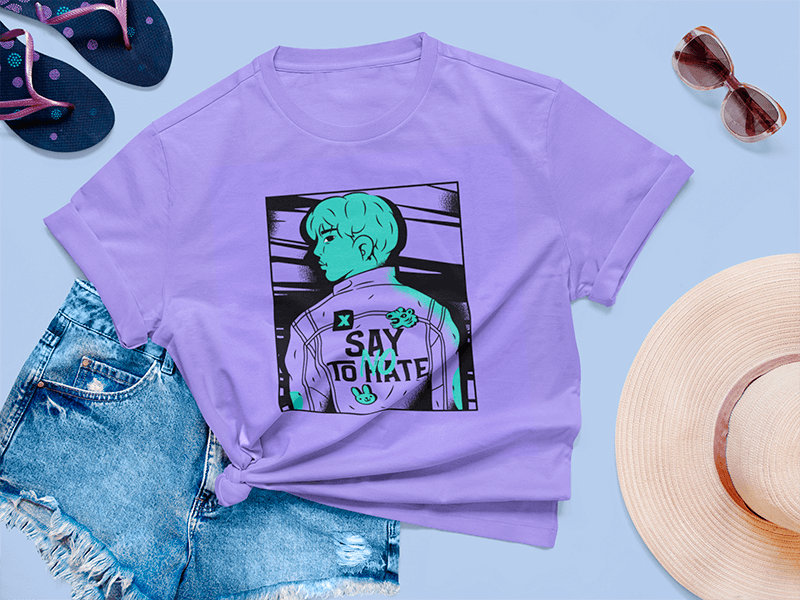 No Inventory
The great thing about print on demand compared to traditional business is that you don't need an inventory or a commercial chain to make it work. Most POD markets take care of your order fulfilments, shipments, and customer service. The only thing you worry about is designing and promoting!
Unlock the Top 10 Do's and Don'ts of the Print-On-Demand World and level up your business game! 🚀👕📈
How to Make Money with Print On Demand?
There are many profitable factors to consider. Take a look at these 10 tips to make money with your print-on-demand business:
1. Make Your Research About Popular Designs
Do your research on popular trends, special niches, unique designs, viral memes, special occasions, holidays, causes, and more. Seasonality can be a big conditional for your designs.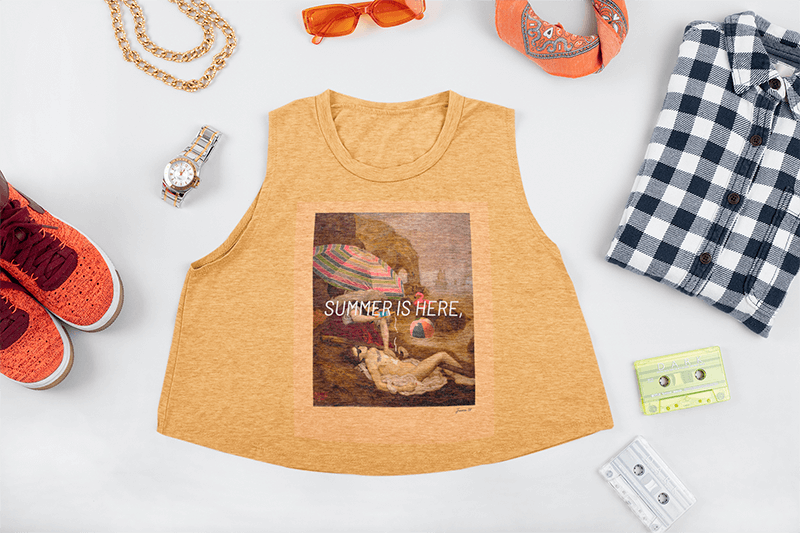 2. Your Design Skills
 Depending on your design skill and the time you are willing to invest, you can use different tools:
You can actually make your own designs using

smart templates

—even simple designs like text-based work pretty well. You can also find tons of

free designs

. 

If you have advanced design skills, you can use a paid design software like Illustrator. 
You can pay for a professional designer on freelancing sites like Fiverr.
3. Research Popular Products
Just as you research for popular designs, you should also know which are the most popular products on POD markets.  Think about facemasks, for example, they became an essential product and opened up a whole new world of opportunities for designers.
You can use Google trends for this too or social media research tools like Pinterest's search bar to see what's hot.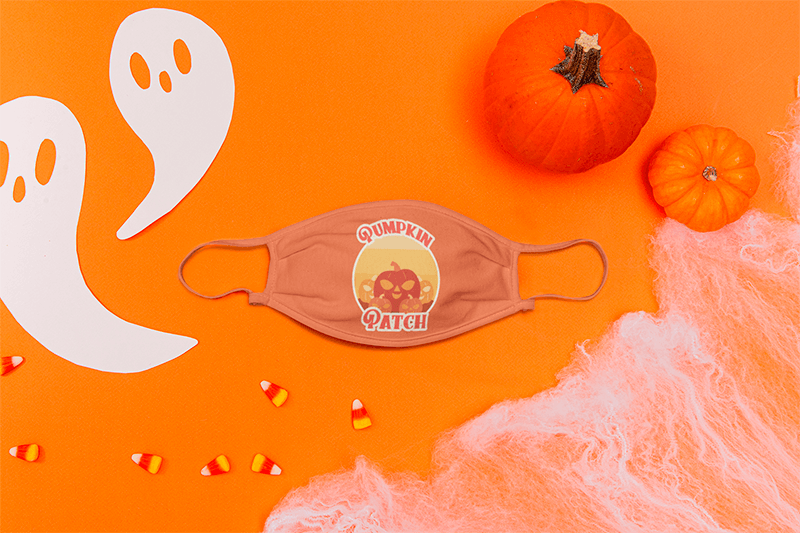 4. Your Marketing Strategy
It's super important that you create a brand around your POD shop. Brands are essential to differentiate your products from the competition. Consider what you will use in your marketing mix to promote your shop—social media, ads, promotion, influencer marketing, collaborations, etc.
Social Media Landing
You may have not considered this, but having a big following on social media can be a great difference. If you are popular in your community, an influencer even, people will buy your merch gladly. This is why POD businesses are a great passive income for influencers, musicians, gamers, YouTubers, podcasters, and more. 
Pro Tip: Use high-quality images on visual social media platforms to show off your merch.
Successful Networking
Collaborating with other brands and popular individuals can give you amazing results. 
👕 Check out how these t-shirt size chart templates for your shop!
5. The POD Platform You Choose
This is a crucial decision for your business so take your time to compare POD platforms—value all the cons and pros of the top print on demand companies.
If your platform of choice is Spring, use this guide to make your shop stand out!
Some POD platforms offer a profit calculator where you can estimate your earnings.
6. Focus on Your Niche
Finding a profitable niche can be a challenge. Targeting popular niches means competing with brands that have been there for a while. But less popular niches might not give you the profit you want. 
Hint for good profits: Your traffic and your niche should be in the same group of people.
It's important that you target a niche you are passionate about. Focus your store and products on your niche. To do this, it's important that you get really close with your audience and understand what they want. 
Pro Tip: You can use SEO tools like Google Adwords to find popular niches. 
7. SEO is Crucial
Never neglect titles and descriptions. Detailed descriptions can definitely help you sell more. Tell your audience about yourself and your brand. 
8. Diversify What you Sell
Don't put all your eggs in one basket! Diversify your product to test which sells better. 
💡 Learn how to add your designs to many products in your POD platform of choice!
9. Ads
Since ranking for your top terms can time, Ads are a crucial part of growing your business. So yes, you should have a decent budget for your ads. However, the good news is you can find free ad templates on Placeit so that you don't have to spend a fortune on ad designs. 
To make sure your ads really work, target the right people, target your niche! 
Pro Tip: Offering special deals like bulk product discounts, can help you incite people to buy more than one item from your shop. 
10. Affiliate Programs
When you become an affiliate of a POD site, you get special deals by sharing your discount code. It works just as referred marketing and depending on the POD platform, you get different commission values. 
💡​ Also, check out this guide on how to price your t-shirts!
Let's Wrap Up
There you have it! Print-on-demand businesses are pretty popular due to how easy it is for anyone to start their own shops. However, it is still very possible to make a great income from it if you play your cards right. There are some determining factors to making a profit when selling merchandise online. 
Pay close attention to POD platforms' fees and choose the one or the ones that seem more appropriate to you.

Low starting costs allow anyone to start with a print-on-demand business. This is why differentiating your brand from the competition is super important. You can achieve this by creating a solid brand and developing a great marketing mix to promote!
Keep up with what is trendy in your market. If you enjoyed this post, you might also like our Future of Print on Demand Business in 2021 and our Best T-shirt Brand Styles posts.
---
---