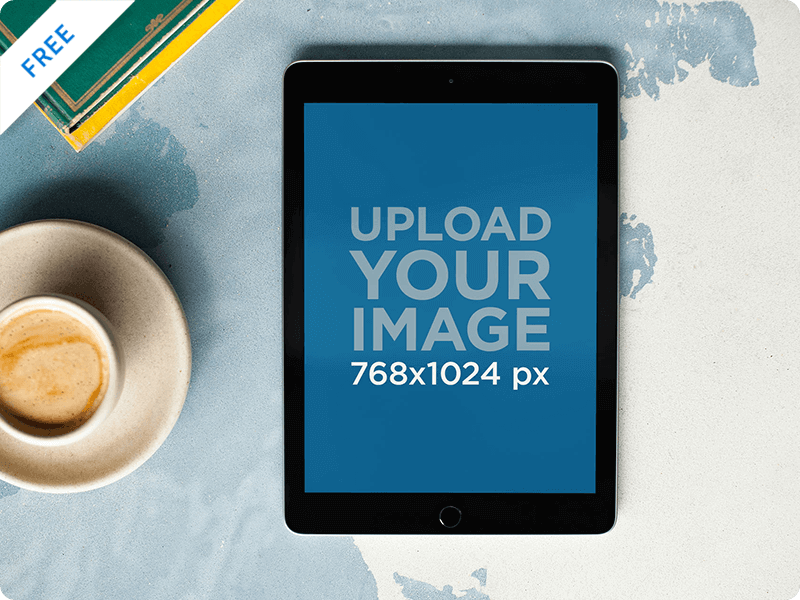 Apple sold more than 1 million iPads in the first 3 months and has sold 200 million iPad units to date, as reported by Apple's CEO Tim Cook from Apple's Worldwide Developers Conference. But the iPad is more than just a toy; it is the leader in business, accounting for 91.4% of all enterprise tablet activations (according to Good Technology).
For everyone making an app directed to enterprises or small businesses, you can use this to your advantage! Using a stage with the favorite device of entrepreneurs can only help your business app mockup.
We have a few iPad stages that can make your mockup really stand out. They are fresh, have the perfect professional look, and have great props that you can use to your advantage. Here are our best iPad stages.
1. iPad in a Business Environment
The first of the iPad mockups are set up on display on an office desk. The best way to use this is if you have an app for something that people would be using constantly. Anything that you need to look at with great frequency is going to be set on your desk, right next to you all day.
So what do business people use like that, you ask?
A calendar. The average entrepreneur has a million and one tasks, meetings, and trips that they need to keep track of on a regular basis. For years they have been carrying leather-bound planners, and now they carry iPads.
Here's an example of how great this would look: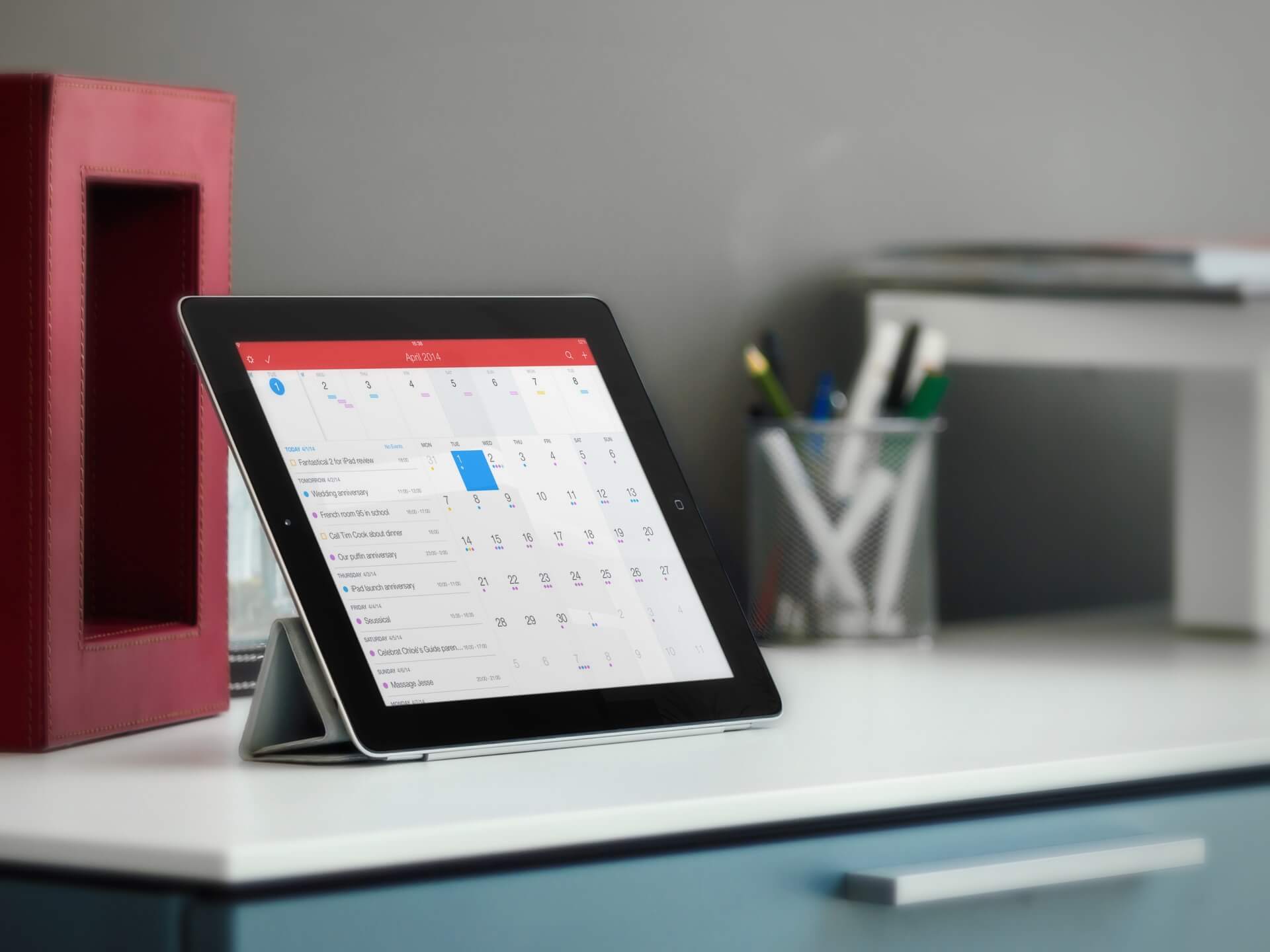 2. Business Woman Using an iPad
Whatever app you are making, it needs to solve someone's problem. What better way to show that than with a businesswoman relaxing at her desk using your app? This stage would work best for apps that are taking the tedious tasks that take the longest and making them simple.
A big headache people tend to have is dealing with invoices. Making and organizing them can be a pain. But it's a necessity that all business owners have to deal with.
Here's an example of how great this would look: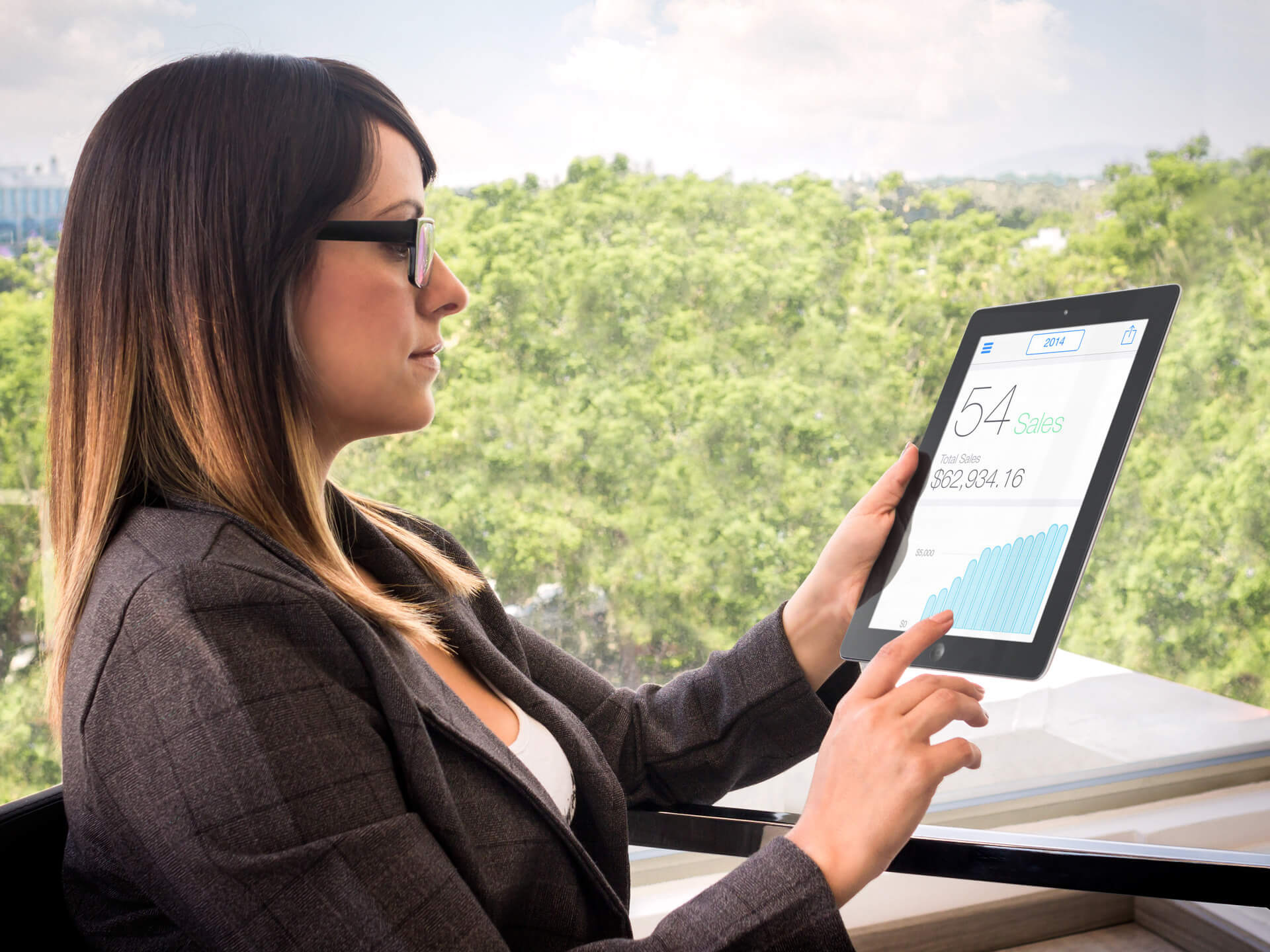 3. An iPad Mini Ready for Work
This great little stage is deceptively simple. The most effective way to use stages is to find something in the background that relates to your app and will complement your app. You can use the stock printout below the iPad here to your full advantage to get your mockup idea across. Larger enterprises, in particular, have to keep up with the market regularly. This is one of the best iPad mockups for when you have an app directed toward stocks.
Here's an example of how great this would look: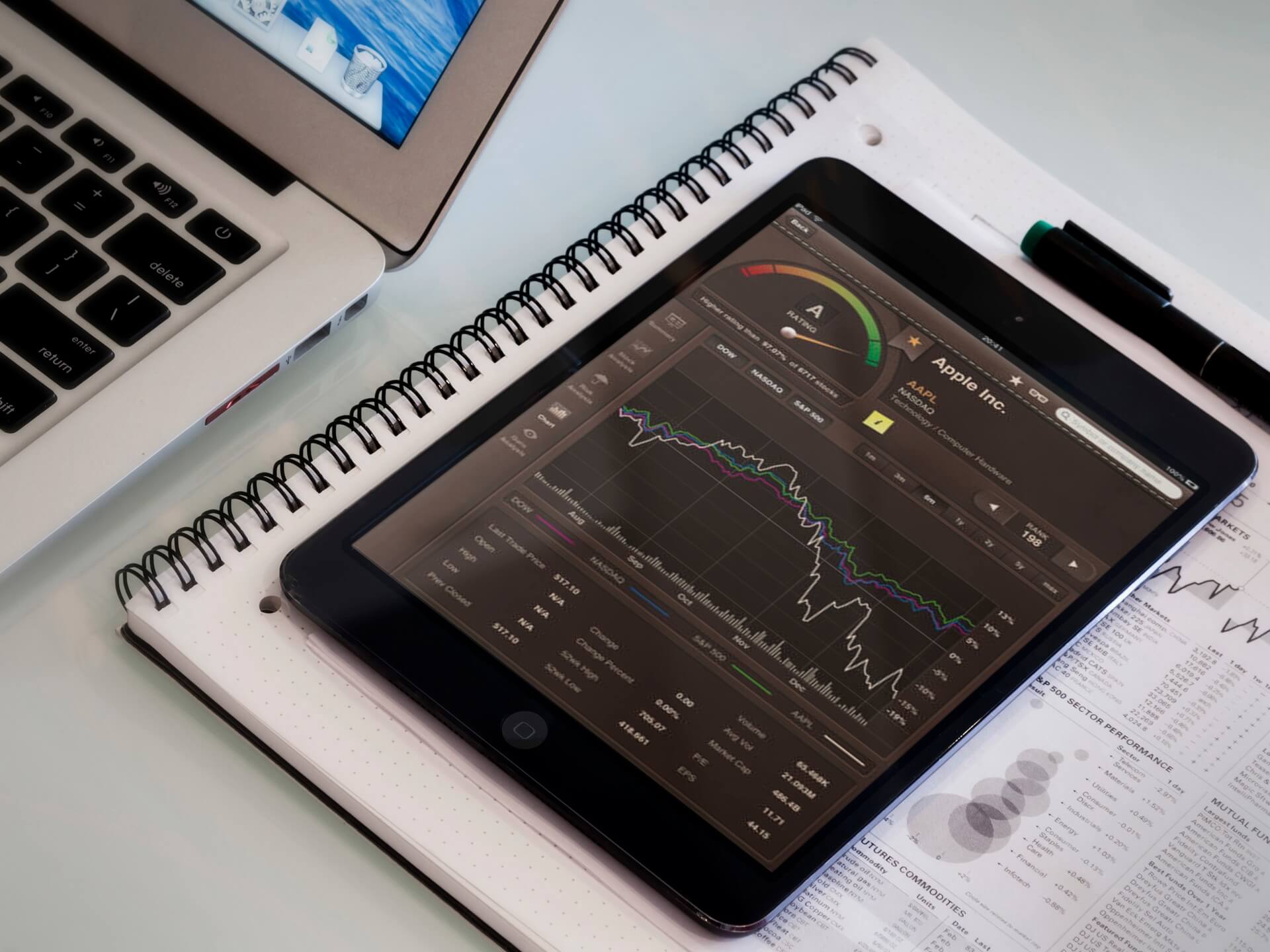 4. A Meeting with an iPad
This stage is set at a meeting, so naturally, the best type of mockup to show off here is an app developed for meetings. In the world of business, we can expect a constant flow of meetings.  If you have an app that can make the process of setting up and giving presentations easy, then you are a superhero in the business community. You can use this stage to show that you can be that superhero.
Here's an example of how great this would look: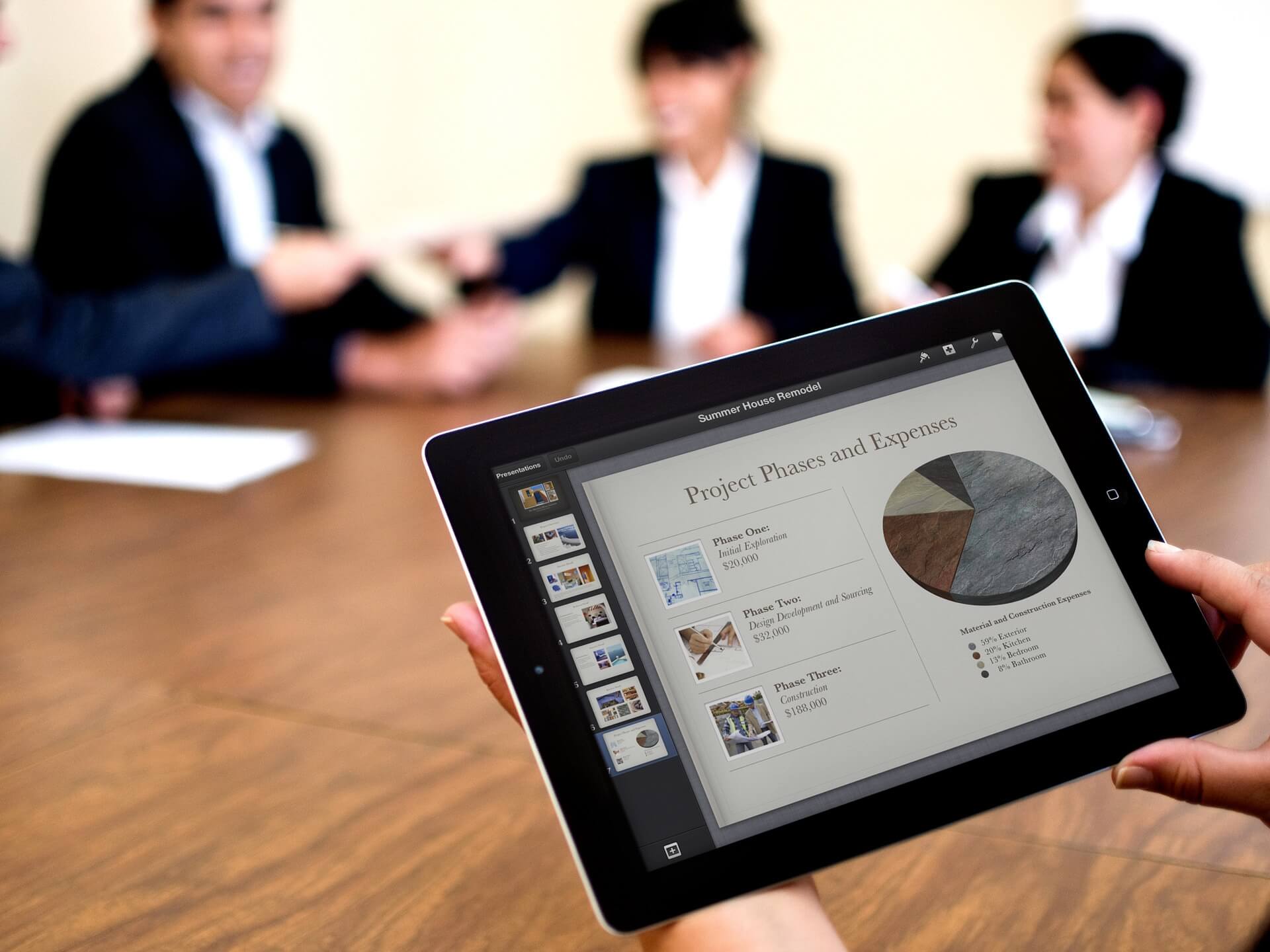 5. Work from Home iPad
This is a great home office setting for a business app. It's a total home run if your app works best with a stylus. A couple of great ideas for a business app that would fit perfectly in this iPad mockup are idea boards or mockup generators. However, it would work well with anything that requires handwriting, such as a signature app.
Here's an example of how great this would look:

These are our favorite iPad mockups for business apps that we made just for you. They are fresh, they give your app the perfect professional look, and you can easily use the props to complement your app. There are countless ways you can use them, and these are just a small sample of all the stages we have to choose from.
If you are ready to make your mockup, click here.
---
---