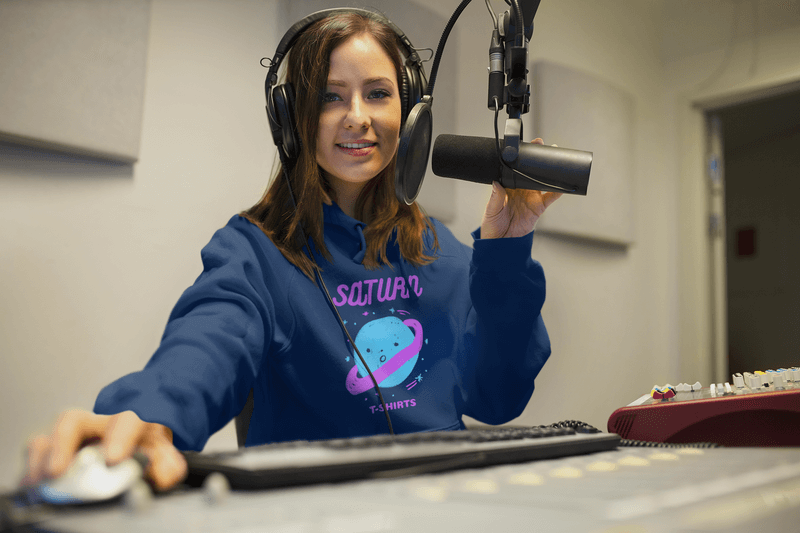 Eager to tell the world about your six-month hiking adventures all over the world? Perhaps you want a place to share your political stance on hot-button issues? Or maybe you just want to talk about something you love, such as fashion, food, or reality television. A podcast could be your new best friend if any of these apply to you. Before you jump into recording, below are seven tips for starting a podcast in any topic or genre.
Podcasting can give you an outlet to spread your message with like-minded people eager to hear what you have to say. Regardless of what you want to talk about, the setup and creation of any podcast remain largely the same. Whether you're performing research, looking for the best podcast hosting platform, just starting your first podcast, or launching your tenth, this post will help you do it quickly and efficiently.
Essential Tips for Starting a Podcast:
1. Create a Plan – Determine Your Podcast Topic and Name
Planning is critical in any venture you're considering, and it is even more important when it comes to podcasting. It might be tempting to grab your phone and start recording, but this mistake can cost you a large chunk of time and energy in the future.
Your planning phase might look like this:
Pick a topic
Research the topic
Decide on a name
Start an editorial calendar with topics and notes
Figure out which recording and editing software to use
Gather the necessary equipment to start a podcast
👉 Pro Tip: When you are planning to launch, give yourself approximately 30 days to prepare to launch.
Note: Don't get stuck procrastiplanning – procrastinating your launch because you're spending too much time planning. While planning is important, it's also best not to get too hung up on every possible way to make your podcast "perfect." The ideal way to become an expert podcaster is to actually start podcasting (after you have a solid topic and name, of course).
Pick a Podcast Topic
Let's talk about the topic of your show first. You need to hone in and define your topic before anything else. Think of a topic that is specific, interesting, and can easily be talked about for 50-100 episodes or more.
The topic needs to be specific enough to attract an audience in the first place but not so generic that your potential audience gets gobbled up by a more established podcast. For instance, instead of just travel – opt for something like best foods to eat off the beaten path or a "hidden gems" discovery style podcast. While you can always expand your niche after you build a following, the more niche you can get in the beginning, the easier it will be to find your first listeners.
Once you have settled on a topic, do yourself a favor and scout out the competition. Give yourself at least a couple of days to research and listen to podcasts in your chosen niche. Then, determine your unique value proposition. In other words, what can you bring to the table that makes you stand out?
Pick a Name for Your Podcast
With a topic and some research under our belt, the next step is to develop a podcast name. Podcast names can be direct (i.e., the Michelle Obama Podcast) or subtle and even mysterious (The Sporkful). Neither type is better than the other, but there are general guidelines to keep your name simple yet impactful.
Optimal podcast names are:
4 words or less
Made up of simple and easy-to-spell words
Unique from competitors
Free of special characters, misspellings, and punctuation
Pleasant to say out loud
More generic than your topic
Podcast names should be more generic than your actual topic because it allows you the opportunity to expand if necessary. Suppose you're starting to run dry on topics for your show, and its name is something super specific like Chocolate Cupcakes, for example. In that case, it will be harder to transition into talking about any other type of cupcake. Instead, a name like All About Cupcakes gives you more wiggle room and helps you avoid the need for rebranding later.
💡 If you're wondering how to start a podcast and make money, check out these tips on how to create podcast merch that will entice your listeners.
2. Know Your Audience
Understand the wants and needs of your ideal audience to elevate the quality of your podcast from the outset. You can create a deepened sense of relatability and connectedness by adopting a certain tone or even "vibe" that mirrors your audience. When done right, something as simple as your podcast avatar, your selection of intro/outro music, or your podcast cover can go a tremendous way.
Outside of the podcast itself, knowing your audience can affect how successful your podcast marketing campaigns are and the rate at which your audience grows. But, how do you get to know your "audience" before you've even started your podcast?
The answer is to consider your niche. Even if you don't have any audience members yet, thinking about your niche and the people that are interested in it is a great place to start. If you're worried about how to start a podcast with no audience, there are considerations that can help. Who is listening to podcasts in your niche? You'll want to look at "basic" characteristics like age, gender, occupation, education, location, and marital status, among others. Then, consider things like:
What does the audience in this niche expect from podcasters?
What does this audience want and/or need?
Does this audience have a certain type of personality?
Does this audience have specific lifestyle characteristics to keep in mind?
Besides this niche, what other hobbies/interests does this audience have?
3. When in Doubt, Narrow It Down
Pleasing everyone might seem like the obvious thing to do. After all, the more people that click on your podcast, the better, right? Unfortunately, that's not the case for a successful podcast.
You want to steadily grow your audience and have an audience that will repeatedly listen to your content. That's why it's okay if your podcast has a very specific group of people in mind. This group is far more likely to engage with your content and come back to listen from week to week.
If you spread yourself too thin and try to cater to the whole world, you're likely to be catering to no one at all. A podcast that caters to "everyone" ends up lacking a distinct voice, and the entire podcast will come off as boring. If that's the case, it's hard to imagine that new viewers will even stick around to listen to your current episode, let alone next week's.
4. Create an Editorial Calendar
An editorial calendar is a visual workflow that helps podcasters (and other content creators) plan and schedule their content. These can take on the form of a traditional/digital calendar, or they can be as simple as a Google spreadsheet. There isn't a single "perfect" editorial calendar out there. Still, every effective editorial calendar has sections reserved to fill out things like the episode title, the topic of conversation, and publishing date. Alternatively, you can use a workflow software to automate your calendar.
Why are editorial calendars so important? They help to organize important information all in one accessible place, and they also hold us accountable to research, record, and publish podcasts by certain due dates. Once you get in the habit of regularly updating and following your editorial calendar, you can more easily say goodbye to procrastination.
Having a schedule will help you and your podcast listeners alike. You'll see growth in audience size simply by posting more and increasing your exposure. And, your audience won't feel left in the dust after you post a couple of episodes and then suddenly drop off the planet for a month.
Once you hit publish, your work isn't done yet. To ensure you're marketing your podcast correctly and growing your audience, make sure you're not making these podcast promotion mistakes.
5. Pick Your Ideal Format
We need to preface this tip by saying that there isn't a universal format that'll make you a podcasting sensation overnight. You need to pick a format that aligns with your goals and one that you can keep up with from week to week.
For instance, if you want to be as genuine and "raw" as possible, your best odds are to pick a conversation format that requires less planning. Or, let's say you want to focus on the education side of a niche. An educational format can help you build authority, but this means you'll need to buckle down and do more research than other formats.
Some of the most common podcast formats used:
Conversational – Two or more regular co-hosts will spend the episode talking about a new topic (as if they're having a natural conversation among friends).
Educational – The main focus is to teach and inform audience members about a topic.
Interview – Plain and simple, a new and niche-relevant guest will appear on this podcast each upload.
Solo – Arguably, the easiest format to start. A host will have their monologue moment and be the superstar of the podcast.
Fictional storytelling – In each episode, a story will continue to unfold. There may be a single reader or several characters who act as voice actors.
Non-fictional storytelling – The same as fictional storytelling, except the storytelling, is based on a true story.
News – In each episode, a host or multiple co-hosts will discuss the latest news and events in a specific niche.
As with many aspects of your podcast, this can evolve and change over time, but building a dedicated audience requires consistency. So whatever you choose, be prepared to stick with it for a while and ask your audience before making drastic changes once your audience forms.
6. Make Sure to Have All Your Podcasting Necessities to Launch
Coffee ready, notes out, and podcasting software ready to record – but then you realize you're missing a critical piece of equipment. That's a terrible feeling, and we don't want it to happen to you. That said, here are the essential pieces you need to produce the best quality episodes:
Computer
While you can choose a smartphone if you value convenience more than quality, podcasters who want the best audio choose a computer for recording and editing.
External Microphone
Your computer likely has a built-in microphone, but again, if quality is your goal, the built-in won't cut it. Instead, invest in a good podcast microphone, and when recording, do your best to avoid background noise.
Pop Filter
When we talk into a microphone, an unpleasant popping noise can sometimes be heard in the final recording. This is most likely to happen when we annunciate our "B's," "P's," and "T's." That's because our speech sends air currents toward the microphone – and when the currents are too fast – an audible popping noise is created. To avoid this, place a pop filter in front of a microphone.
Mic Stand
Having a mic stand makes podcasting that much easier. For one, it suspends your microphone in mid-air. This means that your microphone won't be able to pick up subtle vibrations and knocks anymore. A mic stand usually also has a built-in feature to attach your pop filter to.
Headphones
Headphones are a necessity both during and after your recording session. Since we sound differently in person than we do through recording software, it's important to actively listen to what's being picked up in real-time. You might also use headphones while playing back audio so that you can catch (and then eliminate) distracting noises.
Recording + Editing Software
Of course, you'll need software to record and then edit your recordings. You may want to consider "free" software such as Audacity or Garageband at the start of your journey. As your podcasting demands grow, you can simply look for a paid, more professional option that will give you more control over your audio.
Podcast Hosting
We believe that paying for your podcast hosting is a good idea. You'll have more control over your content and revenue, and you won't have to worry about it disappearing without warning. Read this post from Podcast Generator on Free vs. Paid hosting to learn more.
7. Have Fun With It
When people start their podcasting journeys, it might be daunting – we'll admit that. You might feel uncomfortable behind the mic or concerned about whether you're podcasting right. Still, we promise you that podcasting is and will get more fun with time and experience.
As you learn the tricks of the trade and become more comfortable talking to your audience, you'll actually start to enjoy the process. Remember that your voice can reveal a lot more to your audience than you think. A genuine, passionate, and vibrant host will have a much easier time connecting with fans and creating a lasting impression.
Your Podcasting Journey Is About to Begin
Podcasts are a unique and opportunity-filled medium that is getting more popular by the day. If you've read this far, what are you waiting for? It's never been easier or cheaper to start a podcast. Technology is on your side, and your audience is waiting. However, no one else can take the leap for you. It's time for you to step up to the mic! And, when you do, we'll be sitting on the sidelines and cheering you on!
Do you have any other tips that helped you at the start of your podcasting journey? Let us know in the comments!
---
---