The idea was that we wanted to create an optimized, high-performance potato gun, and we wanted to do it during working hours. My partner, Fernando and I, had no experience in this type of endeavor. However, being great software developers, we were inspired for the challenge to design and engineer a potato gun that was both powerful and accurate.
Step 1 : Shopping!!!
After doing some research, some math, and creating specifications of  the design, we went shopping for the necessary components. We had this information in the office iPad, so we brought it along for reference.  While shopping, we began discussing how the pieces could be better engineered and while brain-storming the many possible improvements, we forgot the iPad somewhere in the store. We didn't realize we had lost it until 20 minutes later and had to go back to look for it. Luckily, we were able to find it! Whew!
Step 2 : Fabrication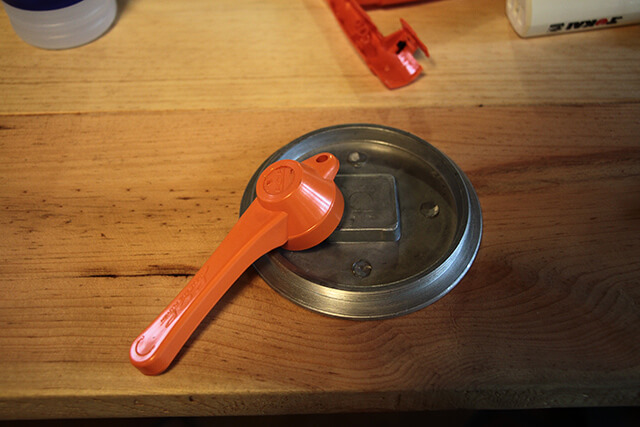 This potato gun has a combustion chamber which needed to be easy to open from a closed and locked down position. We bought a heavy duty valve and disassembled it so we could use only its handle for this design. At this point, Martha, another co-worker, filled with enthusiasm and a big smile came by and told us she wanted to help with this part. She attached the handle to the combustion chamber seal and even added a little decoration to it. We couldn't be happier, she did an excellent job!
A couple of days later SOMEONE broke it…..Don't want to say names here, but it starts with "N" and it ends with "avid"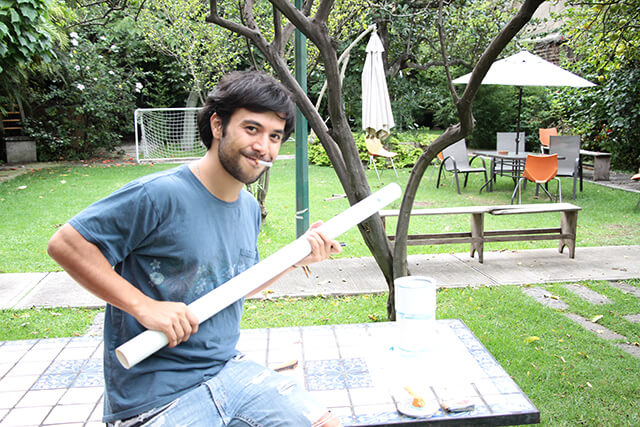 With the seal fixed and ready, we started to glue the combustion chamber together.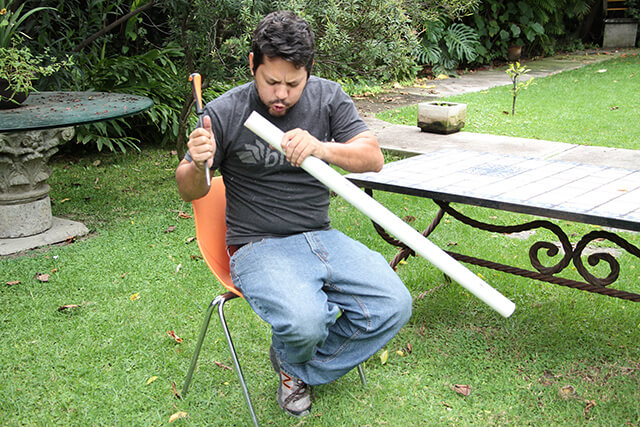 Meanwhile, Fernando worked on perfecting the barrel before we glued it to the combustion chamber on our Placeit potato gun.
Testing phase

Once we had the barrel and combustion chamber glued together we were almost set. To test the ignition system, we had to shoot fuel directly into the chamber and to try to get it to ignite.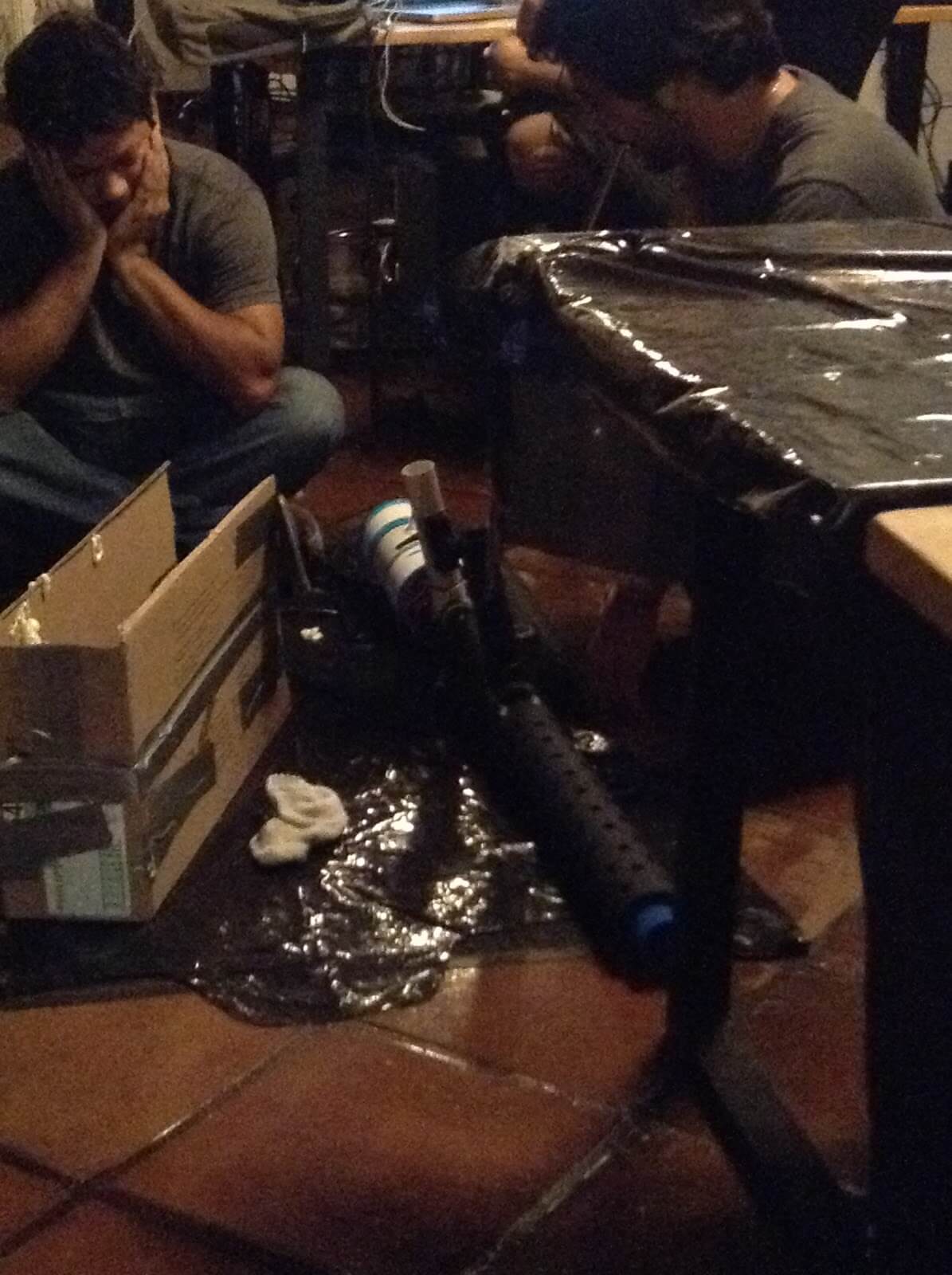 Nothing! No ignition. We tried many times, and it seemed it was going to work a couple of times, but it just would not hold a spark. We added more fuel and spent nearly four hours trying. So we decided to run some tests safely with the combustion chamber in the open position.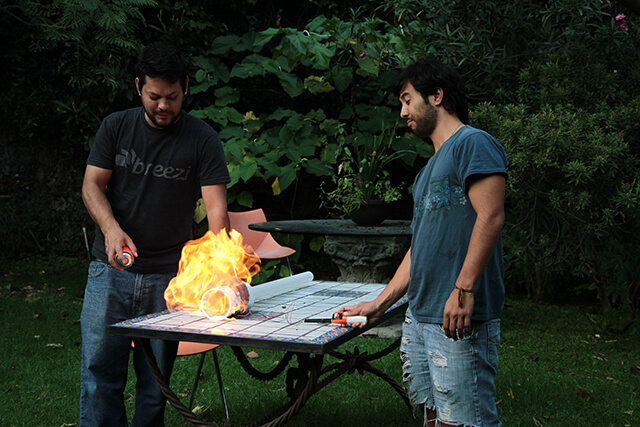 A closed chamber did not ignite, but an open chamber clearly worked, so what could be the problem? We discovered that our ignition system needed re-designing, it was hard to make it work even when shooting fuel directly at it.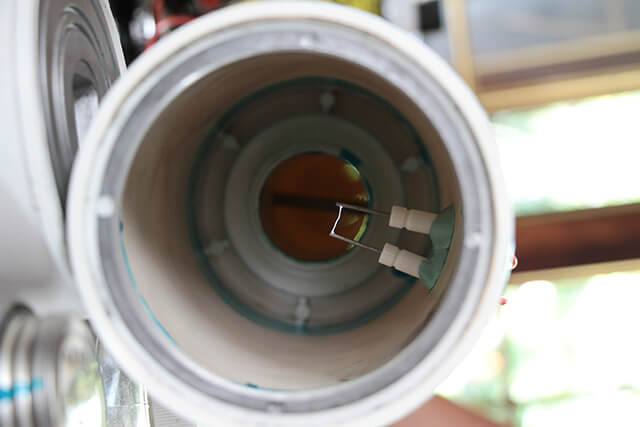 So we had to design a new ignition system. This baby had a strong, powerful, beautiful spark.
Now we were ready to do some more testing!
It Lives!!!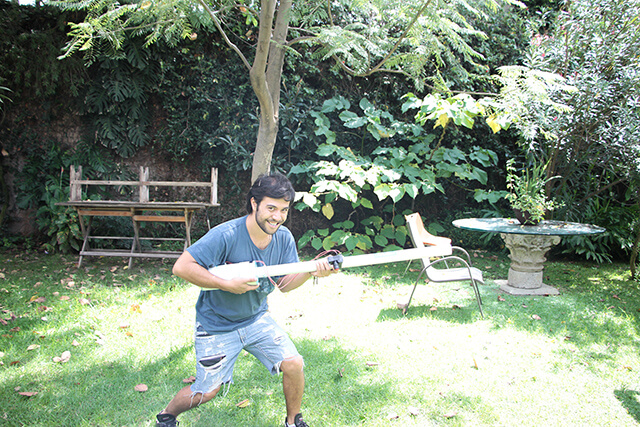 Once we had a new ignition system installed, we placed it on the table to do a test run. But, it was still not working!
It turned out that we were using way too much fuel. So we tried again with a tiny amount. It worked! And, was extremely powerful! As soon as we hit the unattached trigger it loudly exploded, bouncing off the table into a 180-degree spin in the air before coming back down. It was Awesome! Seriously, the explosion was so strong, we destroyed a chair and left a deep imprint from a projected potato on a tree. I must apologize to Cesia and Ivan for this because they were eating lunch in the garden when this happened. I turned around after the shot, and they were both wide-eyed with their jaws on the ground.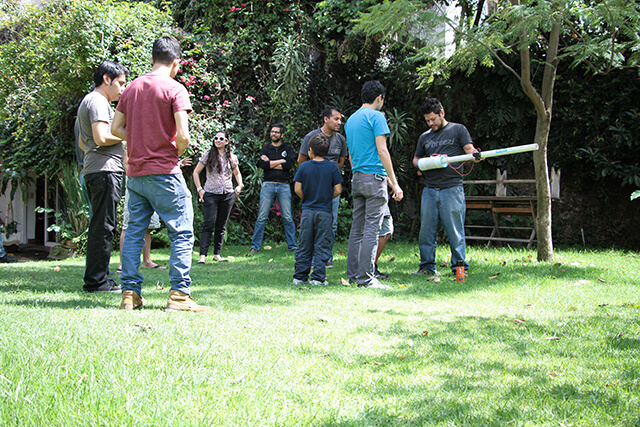 When Navid came back from lunch while we were testing and saw what it could do, he was speechless. When we realized how powerful our Placeit potato gun was, we started to get a bit nervous before every shot.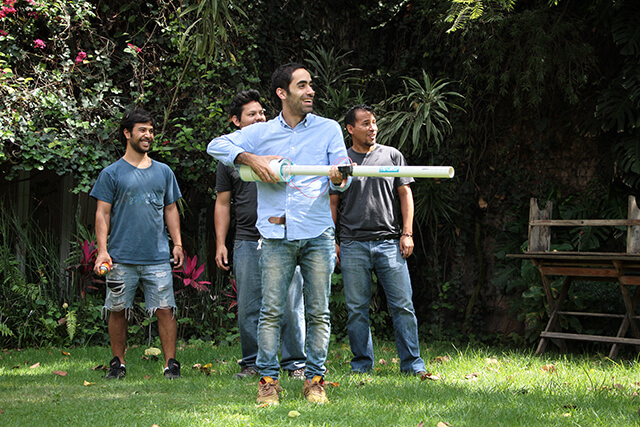 But I must say firing that thing makes you feel powerful and  excited. But we still had one problem….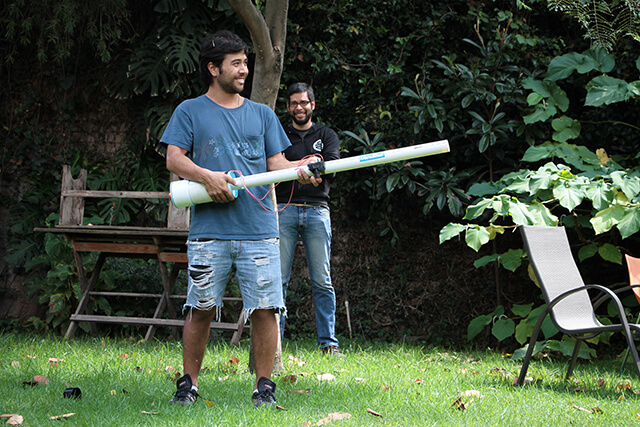 It still looked like a plumbing accessory. We needed to make it look cool, so we went back to the workshop.. (our desks)
Details…details..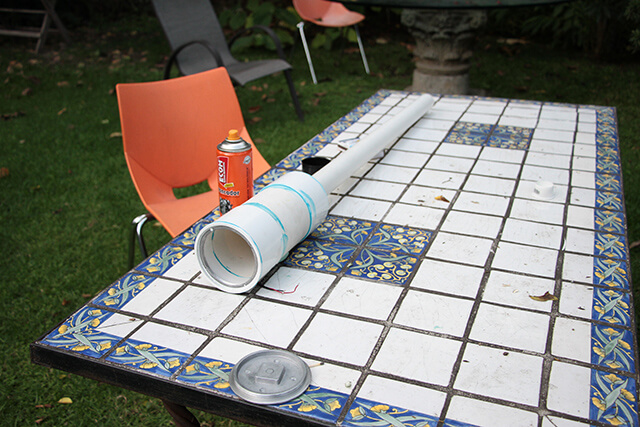 And  after drawing out what we wanted and more trips to the store we got to work.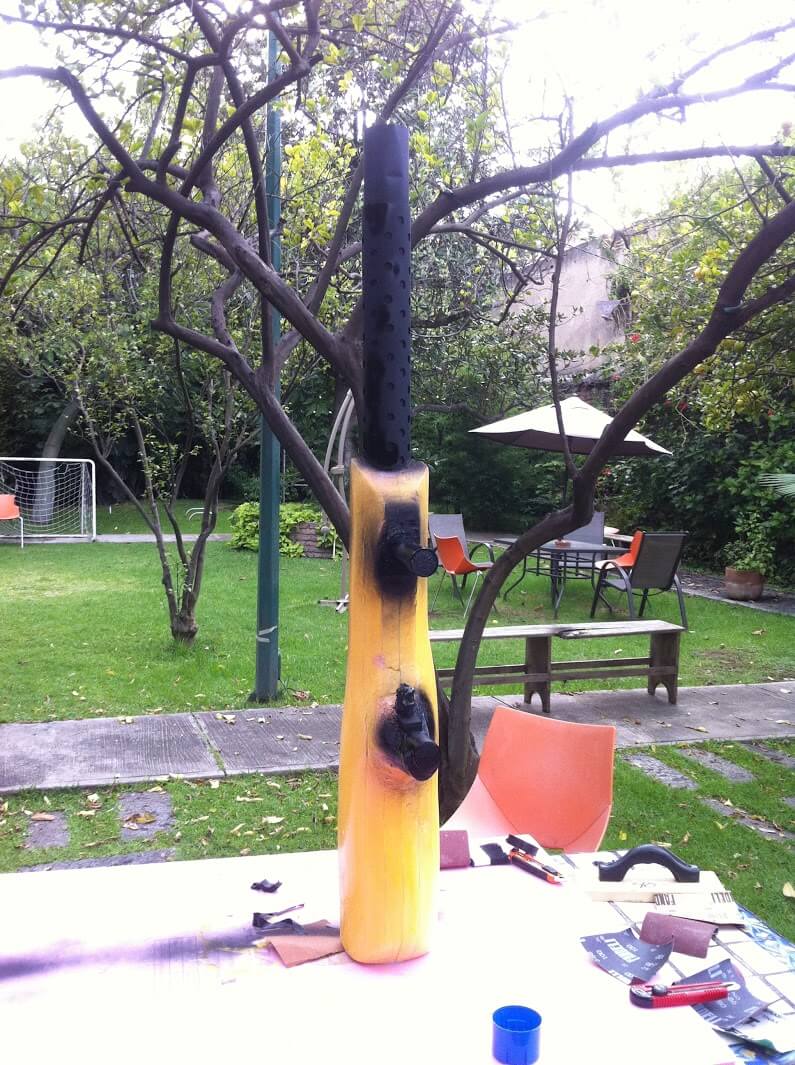 In a couple of days using Kazu's knife wood carving skills and Fernando's knife destroying skills we got the shape that we envisioned.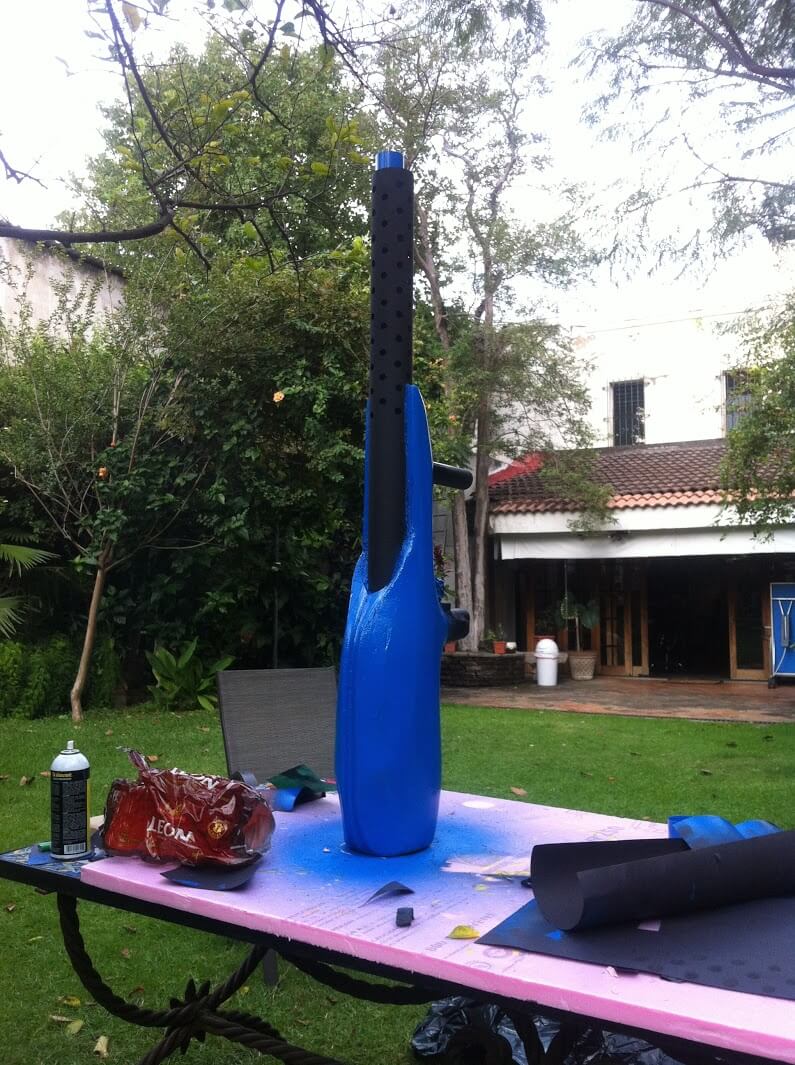 Fernando painted and Kazu did all the fine details.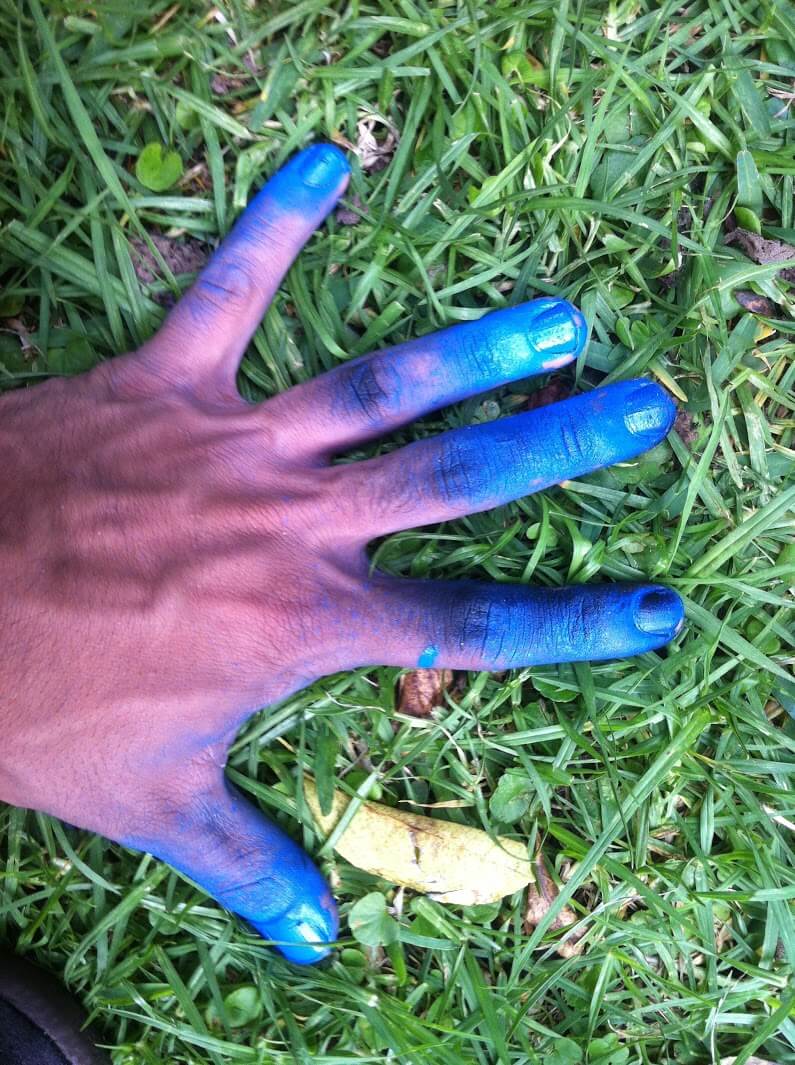 Of course no gloves were used and we ended up a bit blue but the placeit potato gun got its final colors.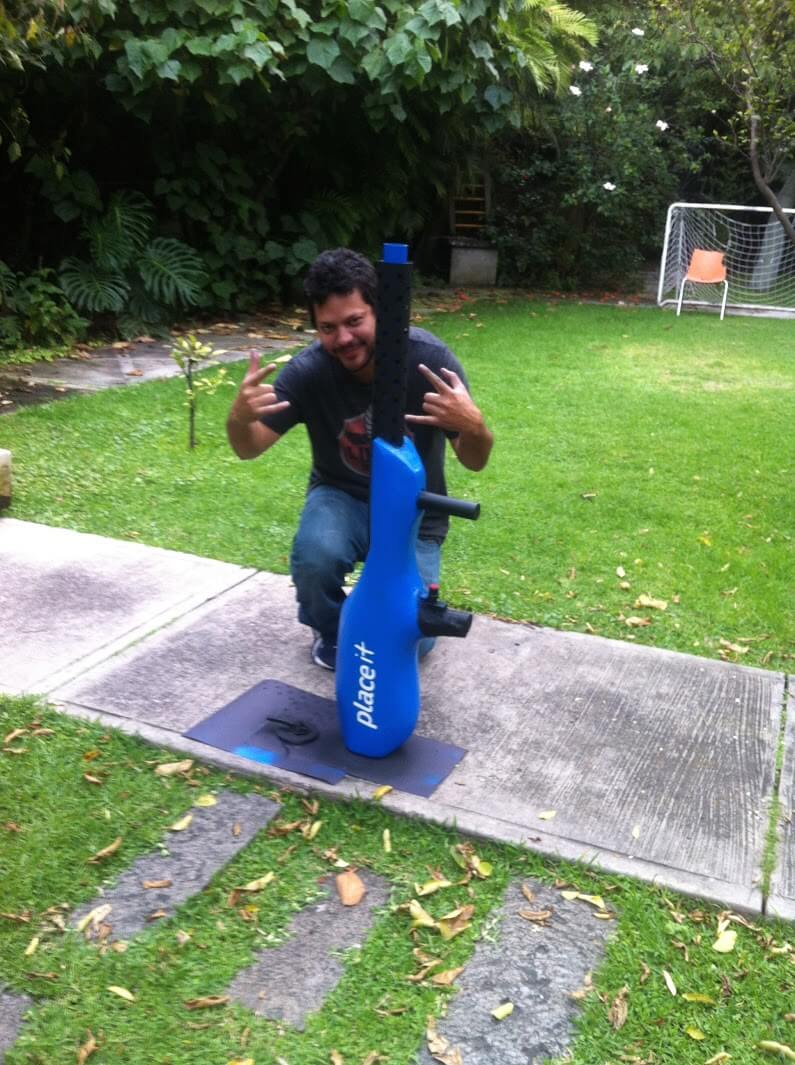 After some time drying and a couple of Placeit decals and we got a cool looking and powerful Spud Gun!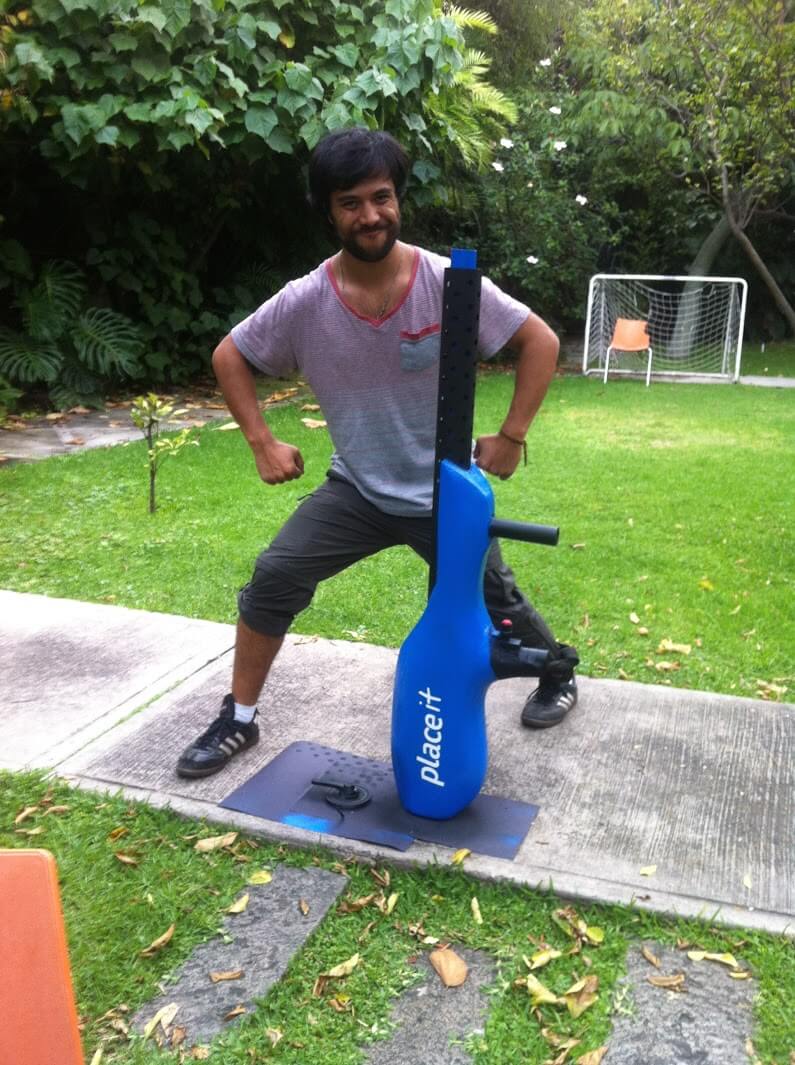 Making the Placeit potato gun has been a lot of fun, we are so happy with our final product. We hope you like what we do at Freshout and we hope you love our over-the-top spud gun!
– Freshout team.

---
---