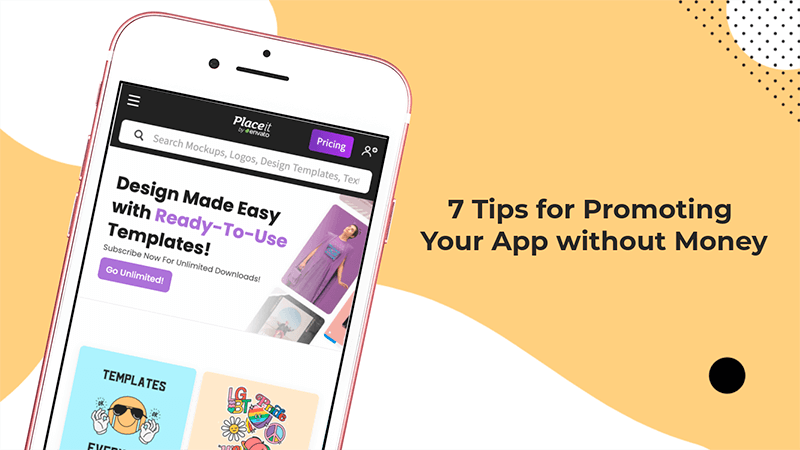 Your app is finished. It works great. Has an intuitive UX, and excellent and innovative functionality, and it serves a clear market need. You've built it, and the downloads and customers will come. Right? Well, no.
The best app in the world will struggle to be successful if people simply don't know it exists. The app market is incredibly competitive: there are around 130,000 apps released each month. Each user having approximately 80 apps installed on their phone, only 9 of which they use on a daily basis. The only way to break through all this noise is to market your app.
But how can somebody on a limited budget possibly compete with big businesses? Well, money is not the only thing that speaks when it comes to effective app marketing. There are many organic growth strategies that don't need a (large) budget, and that's what this article is all about!
1. Focus on Creating Easily Discoverable App Store Listing
The primary method of acquiring users organically in app stores is App Store Optimization or in short ASO. App Store Optimization, also known as SEO for apps, is the process of increasing app visibility and conversions in the app stores.
The goal of app store optimization is to create an app store listing that is both easily discoverable and appealing to your target audience.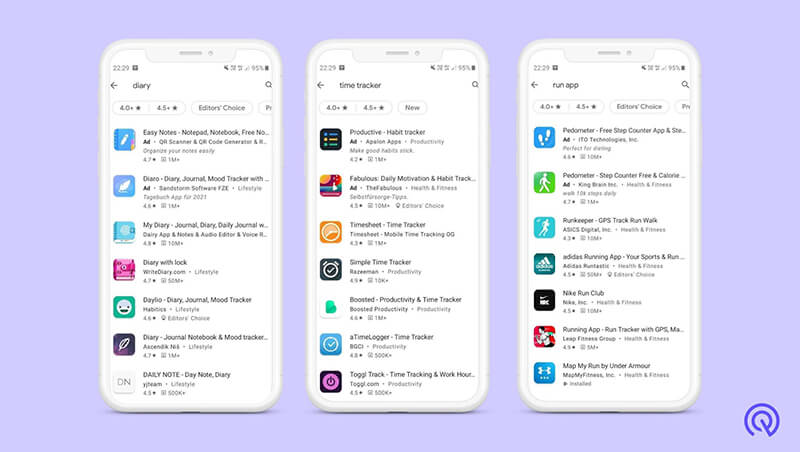 To do so, you need to use relevant and searchable keywords in the name and description of your app. No less important is including high-quality creatives that represent your app. After all, the app store product page is your shop window. Describe the app in the most compelling and credible way you can. Get people excited to try it! From one side a well-optimized app store listing will bring you visibility in the search results but from the other side, it will convert your store views into actual installs.
📱​ 3 App Fails & Their App Marketing Teachings
2. Do In-Depth Keyword Research
Why are keywords so important? Well, keywords are the terms that people use to search and find your app in the Apple App Store and Google Play Store. The aim is to get your app to rank in the top 5 organic search results.
A good starting point for app keyword research is simply asking for ideas from your friends, family, and colleagues. This will give you a first impression of what words people are most likely to use when describing your app. Prompt them with some basic questions such as: 
How would you describe my app to someone who hasn't used it before? 

What problems does my app help you solve? 

What are the first 3 words that come to mind when you think about my app? 
After you've gathered a good amount of general keyword ideas, an app store optimization tool can help you to prioritize.
3. Use Social Media to Promote Your App
Promoting your app directly through social media channels can be a tricky beast. Yet these marketing channels are still a great way to engage with your audience and get social proof. Give your audience a reason to read your Tweets, watch your TikToks or listen to your YouTube tutorials. If you get them engaged, then there is every opportunity to get them to follow your links to download your app and spread the word about how great it is.
4. Leverage Word of Mouth & Referral Programs
As just mentioned above, people trust recommendations from their friends and colleagues. Word-of-mouth marketing leverages this, mostly through referrals and rewards.
It's all about leveraging your network. People often underestimate the impact of word of mouth. While it's unlikely to get you to a million downloads a day, promoting your app among your network, at events, and to anyone who will listen, is a completely free way to get downloads. If you've built a great app, good reviews and recommendations will follow.
5. Boost App Downloads with an SEO Optimized Website
Just like within app stores, people search on and browse the internet when they're trying to find information and answers to their problems. You can reel in many new users by being present within the search results. Also, you'll position your app in front of a high-intent audience, people who are already looking for the solution your app offers.
The most important part of building a website, aside from form and function, is SEO (search engine optimization). SEO is how you get your website to show on the first page of the search results. People barely click through to the second page. That's why ranking high on Google, for example, is necessary. You can power up your SEO by writing articles and landing pages with essential keywords embedded.
6. Align on Multi-Channel App Marketing Strategy
It's a difficult job to align messaging and branding throughout various channels, for example on websites and in-app stores. Yet it's really important for providing a seamless user experience. The same rules about compelling, optimized, and professional content and imagery in the app stores also apply to your website, social media, or any landing page linked to your app or company.
7. Use Marketing Channels as User Feedback Channels
Marketing is not about monologue but dialogue. All marketing channels mentioned above present you the opportunity to promote your app but they're also a way to listen to your audience. Although reviews in app stores can be the most direct feedback, equally as important is identifying potential reasons people don't download the app in the first place. This may mean the way you present or describe your app isn't hitting the mark or you're focusing on the wrong channels. For example, looking at browsing behavior on your website or other channels can provide invaluable data. Also engaging with your audience in a dialogue supports building a trusting relationship and brand yourself as a thought leader on the subject.
💡 Check out these 10 app store optimization (ASO) mistakes you should avoid.
8. Summary of Tips for Promoting Your App without Money
Everything I've outlined above is the basics of promoting your app for free. There are no silver bullets. Promoting an app, even on a sizable budget is hard work. Technology can substantially lessen your workload and improve your odds dramatically. There are numerous free platforms like App Radar to help you coordinate your marketing in various channels, including app stores. There is also a wealth of free SEO and ASO optimization tutorials available online that can help you level up your skills. 
It may seem an intimidating task to beat out the millions of apps on the market. However, the truth is the vast majority of them won't have done half of the most basic things I've listed in this article. With hard work, perseverance, and a bit of luck, you can give your app the best possible chance of success.
Loved this? Go get more on our Promote with an Awesome App Store Screenshots post or our 17 ASO Tips to Market (and Boost) your Mobile App.
---
Authors Bio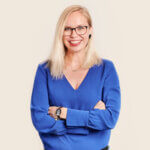 Grete Ling, Head of Marketing at App Radar
Grete is a proud Estonian, keen on supporting app developers and marketers in achieving global success, no matter their budget.
---
---