In 2021, there were 230 billion global mobile app downloads. Whether your app is your product, integrates with a service you provide, or acts as another platform for your eCommerce shop, you want people to install it as many times as possible.
One of the easiest ways to achieve this is by getting your app to rank highly in search results and appear on browse pages. However, getting your app to appear in these places requires app store optimization.
There are a variety of factors that influence where your app will be displayed and recommended within app stores. Whether you've recently learned how to build an app from scratch or you've been developing your business app for several years, being aware of these factors enables you to make your app more visible to your target market.
Likewise, some key errors can lead to your app being overlooked by potential users and customers as it's harder to find.
Learn More About App Store Optimization to Get It Right:
What Is App Store Optimization (ASO)?
At its core, app store optimization is about ensuring your app is as visible as possible, adapting various elements of your app store page and presentation to amplify this.
By making these changes, your app sees more conversions and downloads, along with other improving app metrics.
ASO marketing affects things like the name of your app, its metadata, the reviews it receives on app stores, and the images you use within the store.
ASO often gets confused or compared to search engine optimization (SEO) for websites. Factors such as click-through rates and conversion rates do similarly impact both SEO and ASO. However, there are some key differences – namely that ASO only covers mobile apps rather than websites. Also, there are different limitations and options available within ASO.
This extends your optimization beyond using keywords and linking to make your app rank highly.
🔥​ Check out these 17 ASO Tips to Market (and Boost) your Mobile App or Game
10 ASO Mistakes You Should Avoid
If you're new to app store optimization, it can be easy to fall into the traps of poor optimization and make unhelpful mistakes that limit who finds your app or deter those who see it.
📱​​ 3 App Fails & Their App Marketing Teachings
Most of these can be easily corrected, making a significant difference to the ranking of your app in search results and improving its chance of being recommended in specific browse sections. Some of the most common mistakes to look out for and set right in your ASO include:
1. Not Doing Research
Before releasing your app, it's important to research the context and niche it belongs to. If you find similar apps, learn how they promote their application and the keywords they use in their digital pitch.
Align your app with similar genres and themes to make it easy for users looking for that niche to find you.
Alternatively, if no other app does what yours does, take advantage of that in how you market your app to your audience.
Your research should also establish your main competitors. Keeping track of their updates and new features alongside how they rank in app-store searches can prevent losing users to other businesses by reacting quickly.
Also, avoid making your app too similar to competitors' apps as users may become confused, not noticing the difference. This can also put you at risk of copyright infringements, which won't help your app.
2. Minimal Text Optimization
Optimizing your text includes working on the semantic core of your app. These are the phrases or keywords that users tend to search for where you expect your app to show up.
Incorporating these into your description, app metadata, subtitles, and keywords field ensures that the app store you use picks up your app for these search results.
However, with ASO, repeating keywords doesn't improve your search ranking, and your descriptions still need to be readable.
Your app name is another field where you can use keywords to grab the attention of potential users and improve your text optimization. This doesn't have to be the same as your brand name, and many high-profile businesses include keywords in their app name.
Make the most of the character limit by including subtitles with relevant words. Also, when appealing to users globally, consider translations of your app name to rank highly in searches using other languages.
3. Lack of Localization
For apps available in multiple languages and targeted at markets worldwide, such as enterprise cloud services and solutions or business tools, localization is essential. This includes adapting your app name, description, and in-app screenshots to the countries you want to appeal to.
Otherwise, your app won't appear with their search terms, and users that find your app won't be aware that other language settings can be used.
Localizing your app listing is more than translating your existing descriptions and keywords. You need to appeal to the needs and culture of users globally. You may want to emphasize different app features by screenshotting parts of the application and editing your annotations.
Doing this shows international users that your app is designed for them to easily use it and values their user experience too.
4. Thoughtless Use of Visuals

One of the most important visuals, not only for your app but also for your brand, is your app icon. This has limited space to create a brand impression on behalf of your business and can easily become overly complicated.
The simplest solution may be to use your business logo as your icon. However, if this isn't widely recognized, users won't necessarily know what it means.
Also, consider the colors you use, as this can be a simple way of building your brand image.
In terms of creating conversions, screenshots are responsible for informing users how your app works and about the application interface. These should display your app's main features to appeal to potential users.
Avoid overloading images with annotations and marketing spiels as they can be distracting and difficult to read. Again, consider the colors you use, linking the images to your brand images and making them easy for users to glance over. And, stay up to date with the latest web design trends for better UI/UX.
5. Poor Quality Product
As part of app store optimization, the quality of your app can get overlooked. Generally, it's left to app developers to assure the performance of the app, not thinking about how this affects your app store rankings.
Nonetheless, factors such as your app download speed, the overall number of installs, and user retention can promote your app and its visibility. The app stores see this usage data, making them more likely to promote your app if it would reflect well on them.
Apps that have bugs, are difficult to use, and are slow to load are less likely to be used regularly. It's not good for users with personal internet connections if your app relies on using the best VoIP connections for businesses.
Also, low-quality apps won't create satisfied users that recommend the app to others. This again minimizes the number of downloads you receive and can direct potential users away from your app.
6. Not Testing First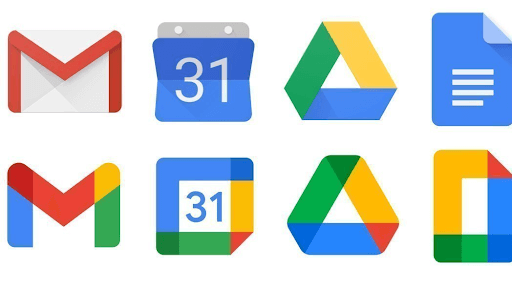 The only way to find out what most appeals to potential users is to ask them. By testing out the visuals, descriptions, and even app names, you can determine which is going to help optimize your app page most.
This allows you to make changes and adapt these elements before launching your app.
Likewise, app store beta testing helps ensure your app will be approved and your page presents itself clearly to users. A common form of testing, particularly with marketing campaigns, is by using A/B testing. This provides two groups of users with a slightly different experience.
For example, if you wanted to test the images used on your app page, you would give one group the original set of images and another group updated images.
Depending on the feedback, you would use the images of the group most likely to download the app on your page.
7. Ignoring Reviews
Both positive and negative reviews are essential to the rating and downloads of your app. Keeping an eye on what's being said tells you what users like about your app, as well as what improvements are needed.
This may be adding features to facilitate using electronic signatures to verify your identity in the app or making the interface more intuitive. Ignoring reviews prevents you from learning from feedback and can lead to in-app issues being unresolved.
Once updates have been made and bugs fixed, you should respond to reviews that mention these issues. This informs those reading the reviews that the problem has been sorted.
Similarly, responding to negative reviews respectfully shows your business's accountability for the app and aims to improve the experience for users. These responses build the trust of your users and help retain their engagement with your app.
8. Forgetting Algorithms and Metrics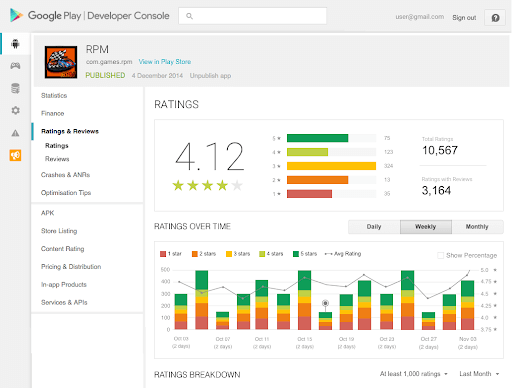 App stores use an algorithm to identify which apps they should be showing the highest in the search results. This can be based on a variety of factors, including views of your app page, the relevance of keywords, and overall installs.
Knowing which factors are prioritized above others can help focus your ASO on elements that are the most effective in boosting the appearance of your app.
Tracking your app metrics, especially your app downloads, can also show your app's performance. If these start to dip, this indicates a lack of interest in your app or an issue with the app.
This needs to be addressed efficiently before it impacts your app's visibility with the algorithm. Check your descriptions are still relevant and keep visuals and app store screenshots updated to ensure they continue to engage users and show in searches.
9. Treating All App Stores the Same
Although they all serve the same purpose, different app stores have different methods of running, including varying algorithms, categories, and ranking fields.
Treating them the same can miss key opportunities to make your app stand out, leading to a lack of optimization and losing potential users.
Take time to recognize their differences, what each prioritizes most, and create a unique strategy for your app pages to tailor them to the various platforms.
In particular, Google Play and the App Store index apps differently. Whereas with the App Store, your app name and subtitles have the most impact on your app ranking, Google Play focuses on your descriptions.
Likewise, the App Store has a keyword field you need to use to categorize your app appropriately. With Google Play, keywords should be integrated into your descriptions, and you can use emojis to further appeal to potential users.
10. Doing ASO Once
You may be aware that you need ASO when you launch your app, but the reality is that it's an ongoing process.
With changing algorithms, search terms varying in popularity over time, and updates to your app, it's important to regularly review your ASO and ensure it's still doing its job.
Otherwise, although you may see the initial results of your ASO work, your visibility and app popularity will eventually dip again as your app page becomes less relevant. It may be helpful to create a list to go through at regular intervals, looking at different areas of your app store optimization. Another way to keep on top of your optimization is by going through your app reviews.
This can indicate areas for improvements or potential reasons why users don't install your app. Also, by checking on your competitors' apps and others in the same fields as yours, you can see new trends or key terms that you can add to your page.
Make Your App Grow With ASO
Approaching your ASO with a plan can make the process smoother and ensure you don't miss out on any key steps.
Whether this is starting with your keywords and building your descriptions and names around these or using existing users to evaluate visuals and provide feedback, it's useful to know where you're starting.
Depending on your app and business, there may be elements you can borrow from your marketing without too much additional work.
ASO is a continuous process. If you don't get it perfect the first time, it's okay to return to it with improvements and adjustments based on what appeals to users. By building on what you have and using A/B testing, you can keep your app page updated and in sync with the current algorithms and app store features.
This ensures your app remains at the top of search results, growing your user engagement and conversions.
What app store optimization tips have worked for you? Let us know in the comments below ⤵️
---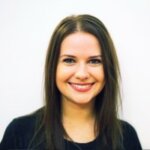 Emily Rollwitz is a Content Marketing Executive at Global App Testing, a remote and on-demand app testing company helping top app teams deliver high-quality software, anywhere in the world. She has 5 years of experience as a marketer, spearheading lead-generation campaigns and events that propel top-notch brand performance. Handling marketing of various brands, Emily has also developed a great pulse in creating fresh and engaging content. She's written for great websites like Unstack and Zentao. You can find her on LinkedIn.
---
---