Three App Fails We Can Learn From
There are tons of app fails we can learn from. A lot. In 2013, there were some 800,000 apps in the app store and only 80 of them cracked $1 million in revenue. Even apps that are almost always going to be actually useful like healthcare fail about half the time.
Those are some long odds of success.
So we decided to look at 3 major app failures to see what we can learn from them about app marketing.



Image courtesy of Flickr
Everpix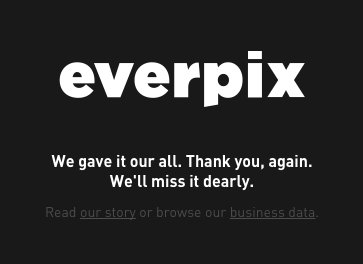 Everpix was a great idea. In 2009, Pierre-Olivier Latour was traveling around Asia with his girlfriend and was frustrated by how quickly his hundreds of photos became disorganized. Who has the time to trawl through hundreds and hundreds of snaps for that one precious shot? No one.
So Latour teamed up with his friend and they both built Everpix. The core functionality is that Everpix sorts and organizes your photos and stores them online for you, as well as sorting through them all and pulling the best ones using an algorithm.
By 2012 they had 55,000 users and solid financing, and by 2013 they were broke.
So What Happened?
Everpix had two related problems. First, the team was obsessed with getting it right. And it showed. It was a great app: easy to use, clean design, lots of functionality, and fun features like Flashback (which gives users a picture that was taken that day the previous year) to entice people to use it every day. It really was a great product.
But great products don't come cheap. According to Verge, who wrote an in-depth analysis of their failure, $1.4 million of the $2.3 million that they raised on personnel. They spend a year and a half developing the app. By the time it reached the market, Everpix was out of money and out of time to raise the capital. Despite being a great product, Everpix just couldn't get the users that it needed to sustain growth.
The second problem was that Everpix didn't sell the app.
They weren't sales people. They were developers and designers, and relied on the product to sell itself.
Combined with their love of crafting an amazing product, they just didn't have to business acumen they needed to sell their app to users or get funding.
What We Can Learn
To bring your product to the market, you need to market your product. Building an app isn't just about making a great experience. The goal is to create a product that users want, but also to make money. If you're starting an app company, you need to have the will and the skill set to promote and sell your product. Especially today, when app marketing is so dominated by major companies like Disney with an essentially limitless ad spend.
In the highly competitive world of apps, even the best product needs some serious marketing effort behind it.
Hailo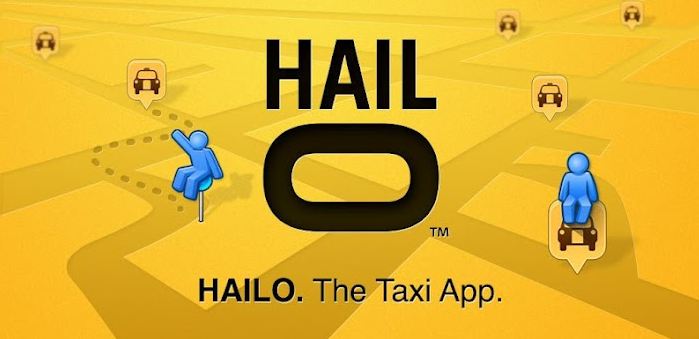 Hailo is a mobile app that you use to 'hail' cabs from your phone. Think Uber, but instead of recruiting drivers with black cars, Hailo works within the confines of yellow cabs. With $100 million in funding, it hit NYC in early 2013. By October 2014, it was bailing on North America altogether (save Toronto). Why did it fail?
The problem really boils down to two things: intense competition, and a flawed business model.
Intense Competition
Hailo was ready to take New York by storm when the decision to legalize e-taxi services went in their favor. Unfortunately, so were Uber, GetTaxi, and a host of other similar services. The original plan to deal with this was to offer amazing prices for yellow cabs and yield the higher-end market to Uber (whose black cars are supposedly classier).
Unfortunately, Uber started a strong competition on price, which only got worse after UberX entered the fray. Combined with the small saturation levels among yellow taxis, Hailo was slowly clobbered by Uber until they retreated.
Flawed Business Model

Like most problems, Hailo would have saved themselves a boatload of questions with a little more market research. Hailo comes from London, where taxis are a luxury and streets are twisty and confusing, cabbies are actually amazing sources of information. As a spinoff from this, most London cabbies carry smartphones (a requisite for Hailo).
Flash over to New York, and because of the gridded streets, the barrier to becoming a taxi driver is much lower. They have far less training, make less money, and often don't carry a smartphone.
Finally, Hailo's whole premise is that taxi drivers need help finding fares. Turns out, that's not actually the case – the yellow cabs in NYC have been ticking along just fine on their own, and Hailo just wasn't that necessary.
What We Can Learn
Apps today are always going to face competition. One app startup founder, David Pritzker, is quoted in The Wall Street Journal saying
"You almost have to assume that somebody else is out there trying to build exactly what you are".
That's what happened with Hailo. Someone (Uber) was out there doing the exact same thing. So what do you do about it?
Marketing. Know what the story of your product is, and how to tell its story
Targeting. Know what your audience is, and make sure that your product offers a solution to a problem they have (not a problem that you want to solve)
The final thing we can learn from Hailo's failure is how important it is to adapt. Their business model worked amazingly well in London. But that doesn't mean that it was going to work in NYC.
Companies need to be able to say 'sure, this worked last time. But what about this time?'
Google Wave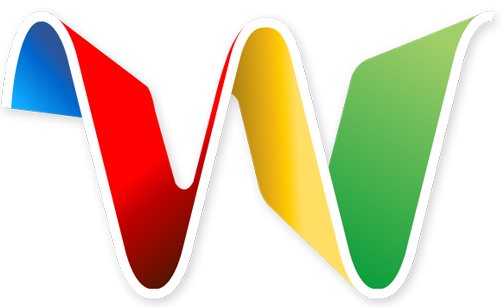 Ah, Google Wave. The game-changer that never was. If you're confused about what Google Wave actually was, this YouTube video does a great job of explaining it (something Google failed at, but more on that later).
To summarise, Google Wave was supposed to be the ultimate communication tool.
Image courtesy of Flickr
Their value proposition was, essentially, that "group email is a pain in the ass".
– why not create a conversation space that lets lots of people contribute easily?
On paper, this was a great idea. Group emails have a host of problems. People respond in line, they're hard to follow, they're lots of loose threads, people miss threads or people forget to cc people on emails… the list goes on.
Unfortunately, Google Wave failed and was pulled about six months after it launched.
Why It Failed
Google Wave failed for a couple of reasons:
No one knew what it was
Soaring expectations that couldn't possibly be met, even if the product was the be-all to end of all of the group communication (which it wasn't)
An end product that was hard to use
Let's look at these in a little more detail.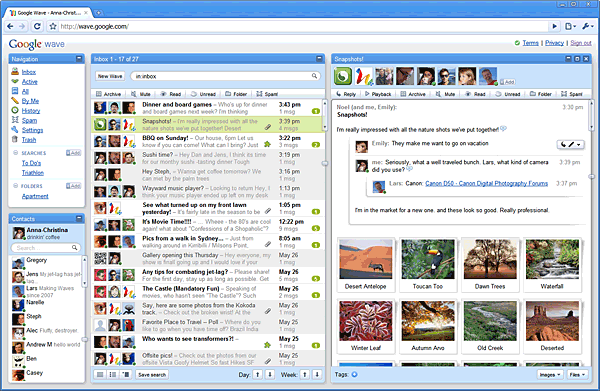 No One Knew What It Was
Google did a terrible job of telling people what it is that Wave was supposed to do. What problem did it solve? How is it going to help me? How is it going to save me and my business money, and if so, when? These are the questions that businesses and people wanted to know, and the value proposition, the case for going through the rigmarole of learning new software, was never clear with Google Wave.
Soaring Expectations
People might not have known what it was, but boy was they excited about it. According to Mashable, people were throwing around terms like 'new-Gmail with what now appears to have been wonton enthusiasm.
Impossibly Complex Final Product
Google opted to skip the MVP. They produced a fully-loaded, feature-dense app that let users do just about anything they wanted. Unfortunately, as is always the case, as the program became more complicated, basic usability suffered, and the common user, who only wants a new email anyways, is left high and dry.
What We Can Learn
Google Wave is littered with good learning examples. First, make sure you can explain your product. A value proposition should really be just one sentence long – this is what my product does, this is the problem it solves. An easy metaphor is always a good way to get started, and can really help paint a picture of what you offer. Second, keep expectations in check.
You don't want to produce something amazing and watch your audience go 'oh yeah, I guess that's ok.' Because they've heard how amazing it is and the reality disappoints.
And lastly, keep it simple. Always keep it simple. Start with the minimum number of features you need to fulfill your value prop. Then move on to other features once you've got at least some user-based locked down.
App Fails: Conclusion
If you or your company are launching an app, look back on what past companies have done to avoid the mistakes they made. Market and sell your product all the time, don't rely on it being so amazing that it's going to sell itself. On a similar note, make sure you can explain what it does and why someone would want it in one sentence or less. Keep everything simple. And lastly, adapt to changing circumstances What works for one company, or even what works in one place won't necessarily work everywhere (or anywhere else for that matter. Fortunately, other companies made these mistakes first so you don't have to. Happy app-ing.
If you found this post useful your might also want to head to our 7 Crazy App Marketing Ideas That Worked!  post, or our App Marketing Strategies to Upscale Your Business post.
"Can't mention this enough: For web/UI designers, Placeit is a great online tool"
Six Revisions 5/5
---
Improve your chances to succeed with Placeit's Device Mockups
Now that you know what went wrong with these apps, you're on the path to a successful launch. A solid digital marketing campaign will require images of your app in action. At Placeit you can easily make mockups showing your app in diverse devices: iPhones, iPads, Android phones and combinations of these. It won't require you to take photoshop classes, all you need is a screenshot from your app: upload it and let Placeit handle the rest!

Make Your Mockup Now
---