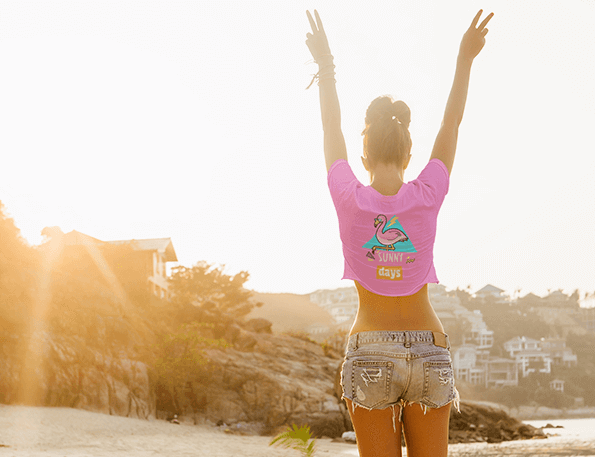 We are absolutely positive this will be a summer to remember, so you'd better get your POD ready with trendy t-shirt designs people are looking for. Get ready to boost your sales with these summer t-shirt design trends for 2021!
Did you know that cool graphic tees have been around since the 1950s? So it's safe to say that this particular garment is pretty much immortal, not just a seasonal trend.
We also know that t-shirts are one of the most popular print on demand products and, even there's a lot of competition, designing and selling t-shirts is a thriving business.
Another great thing about t-shirts? They're perfect for summer. Their confection is ideal for covering up while you stay cool outdoors, they are versatile for you to wear all through fall when you can layer them and pair them up with a blazer.
Now let's get to the most popular trends you'll be looking at for summer 2021.
Protest T-Shirts
Times have been hard and challenging, but people from all over the world are speaking up for justice and equality and finding power in their voices.
Protest messages in apparel, including Black Lives Matter t-shirts, are not trends per se, but they are social movements supported by many people, including visual artists, designers, and POD sellers who want to stand against injustice in the world.
Custom Graphic Tees
Your name, your sign, your month of birth… We all love a t-shirt that gives a little personal hint about ourselves; it somehow builds extra confidence when walking down the street or the beach.
Custom tees can have witty graphics that are great for a summer day laying in the sand while sipping a cold beverage or to stay at home and have a selfie session. The thing is to stay away from plain tees!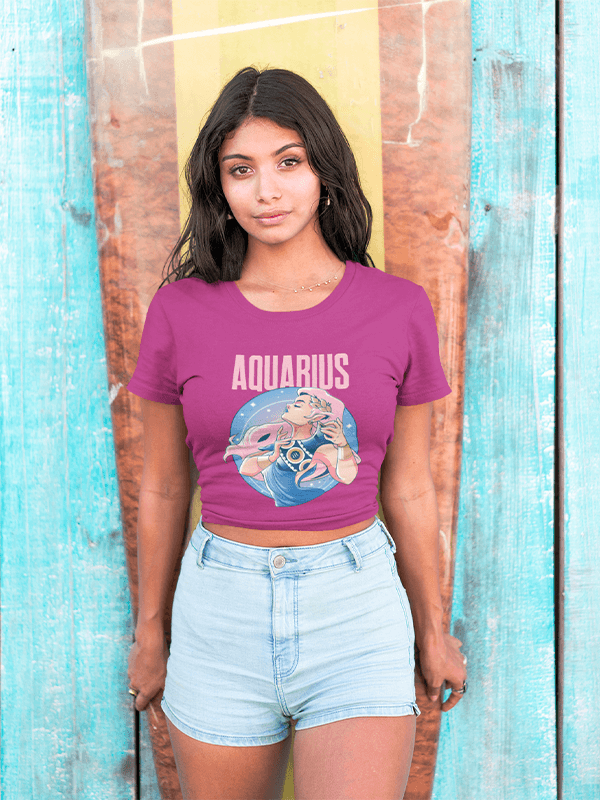 Hip Hop Graphic Tees
Hip hop has come a long way in fashion since the late 1970s. Decades later, music is still playing a significant role in influencing the way people dress.
From the roots of hip hop, old school style, to the most electronic side of the genre, the essence of this music is rhythm and a persuasive speech. A whole subculture has emerged since the origins of hip hop, and graphic design has taken a significant part in expanding this culture into different art expressions.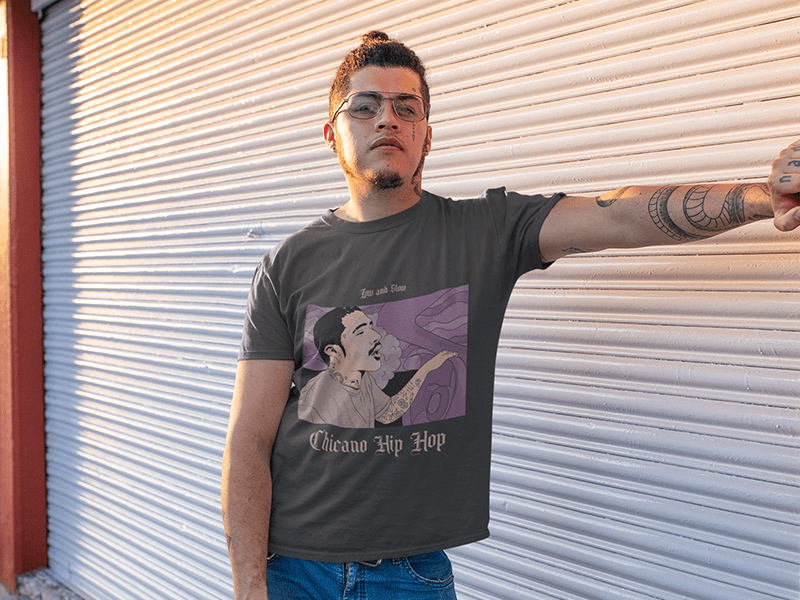 Vaporwave Aesthetic Clothing
This trend is all about the 80s and 90s nostalgia. Whether you're a millennial or centennial, this aesthetic speaks about something you can relate to.
A blend of mixtapes, cassette players, CDs, and a synth-pop vibe, this nostalgic aesthetic also has a few accents of modern Japan. Here are a few tips to achieve this kind of look with your designs:
Evoke the classics, such as Roman statues and 3D classic paintings.
Use architectural 3D environments like swimming pools, Art Deco hotels, and imperial columns.
Abstract waves and 80s inspired graphics.
Cybertrends like Windows 98 visuals with a subtle glitch are perfect to create a vaporwave graphic.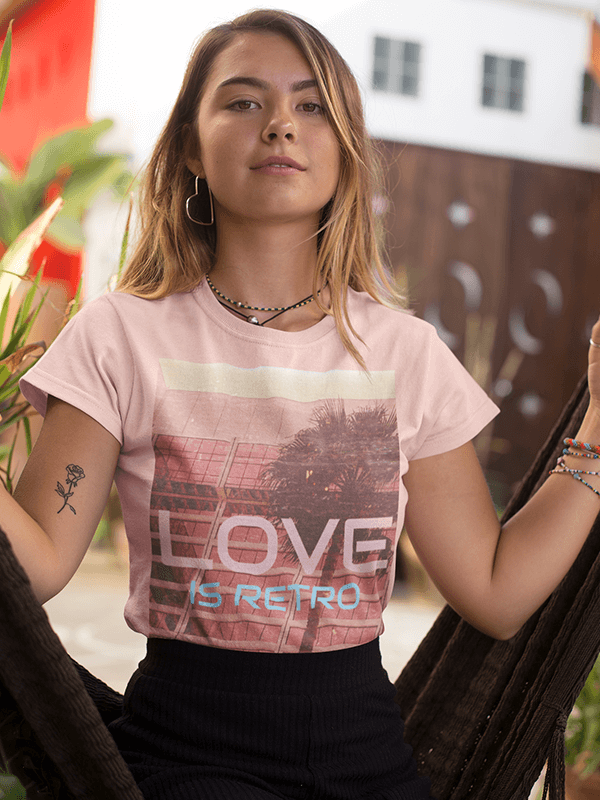 Anime Graphic Tees
These are the perfect homage to manga characters, and to show love to Japanese pop culture. Build your style around an anime aesthetic that can turn either cute and romantic or mysterious and dangerous.
Let's talk about the anime aesthetic for a second:
Anime concept mostly centers around beautiful and eye-pleasing compositions,  so almost every character looks gorgeous.
Pastels and sparkles are part of anime visuals to keep the fantasy vibe going.
Characters are very expressive, so they can either look super happy, angry, sad, upset, or empowered.
This summer trend can be perfectly paired up with biker shorts and high sneakers, or with vintage-looking denim shorts.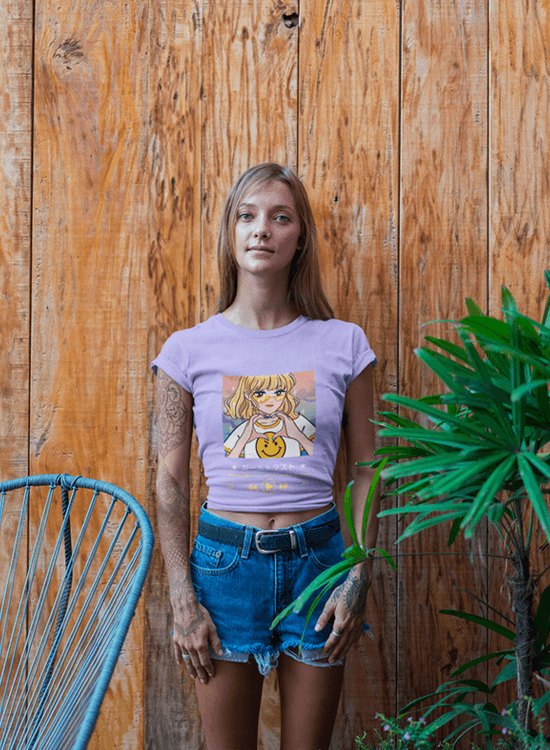 Flamingo Pattern
According to Placeit's Trends & Industries Report, pink flamingos are making a comeback for the summer, so don't miss out on those tropical vibes!
Throughout the years, flamingos have been a hot party trend for summer, but why is this animal so popular? Let us point out a few things that make this bird a great summer icon:
They are uniquely colorful. Did you know flamingos get their orangy pink color from natural pigments in what they eat?
They look majestic with their long legs that sometimes they tuck into their plumage.
They are mostly tropical birds that live around lagoons or lakes, pretty much like we all do all summer long.
When exploring flamingos for your t-shirt design,  you can find a variety of styles when customizing it. You can go from contemporary neon to a retro look.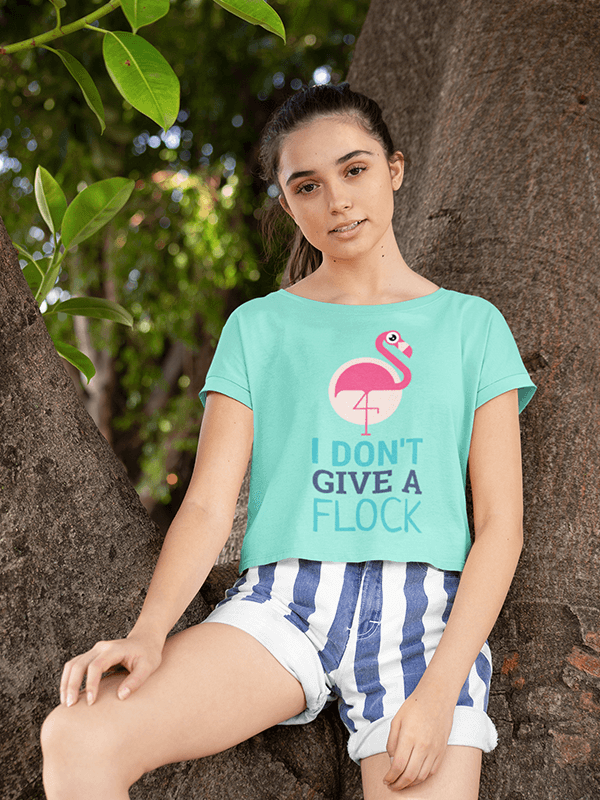 Positive Message T-Shirts
We can all agree that 2021 has been a weird, challenging year, but that doesn't mean those good things are out of the picture.
Fashion can be uplifting, and you can make optimism part of your sense of style, raise awareness about resilience, and being motivated through difficult times.
T-shirts with positive messages won't change things just by wearing them, but if you incorporate them into everyday life, the words can come across to someone who has been needing it.
Also, starting a wellness routine to start your day can bring you steadiness for the rest of the day.
Start your mornings from a positive ground, and it'll help you shift your perspective.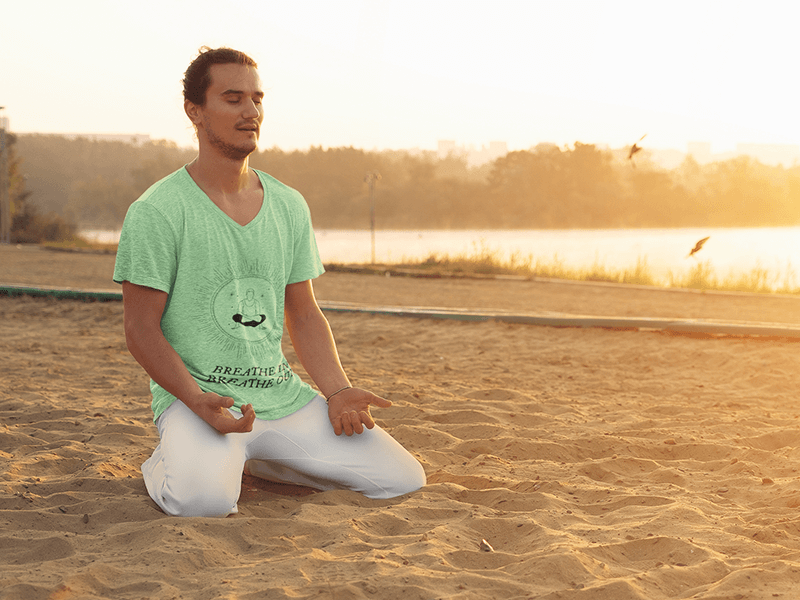 Self Love T-Shirt
Placeit's Content Team also found that self-love and kindness are popular among social conversations these days.
From challenges to skincare to clothing lines, loving yourself is a great message to carry during days of uncertainty and social distancing.
Stress relievers are more critical than ever, and they should be non-negotiable for you to put yourself first.
Self-care is one vital value to keep in mind, and a t-shirt to feel empowered can get you on the right mindset.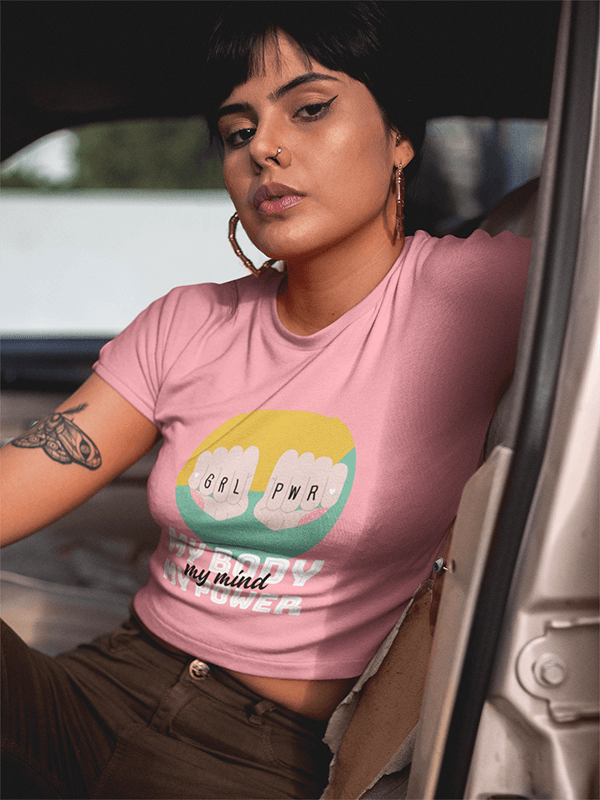 Pride T-Shirts
June is the official pride month, but since time is relative to 2021, calendar rules are bending as much as genders. Wear your pride all year long!
You are part of a community with a strong sense of belonging, so wear it proudly. Wear your colors with pride and let everybody know that equality matters and, in the end, love wins.
Also, know that there's beauty in diversity, so when offering LGBT t-shirts include a range of designs for non-binary, gay, bisexual, transgender, and everyone that identifies as part of this diverse community.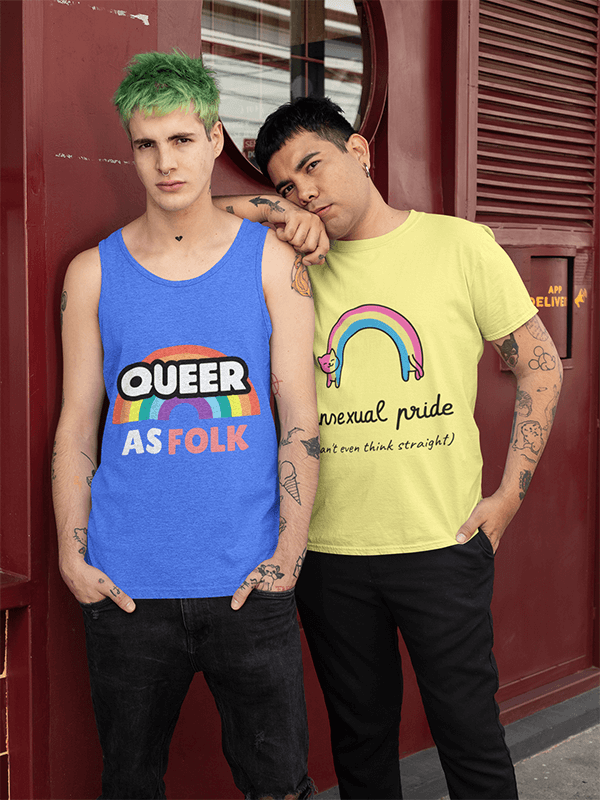 Back Prints
Printing powerful statements on the back of t-shirts is one original way to get a message across.
This trend is not only for people who have something bold to say; even companies are starting to do this to build an influential company culture.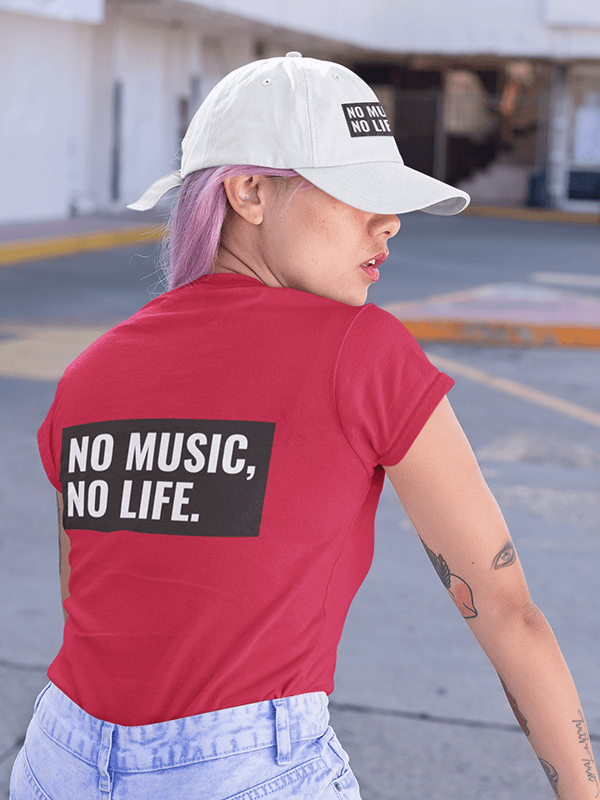 Bonus Guide: How to Style Graphic Tees
Once you're ready to promote your summer designs, make sure to style them properly. Seriously, who doesn't have at least ten t-shirts in their closet? You can pull off tons of looks that can go from comfy to stylish when done correctly. Here is a list of tricks to style them and really sell the garment as part of a whole look for summer:
Graphic tees go great with flowy, colorful skirts.
Novelty jeans can really upgrade a tee when paired up with heels.
Shorts and sneakers are the perfect matches for graphic tees during the summer, especially for coastal cities.
Tees and kimonos are also a super modern trend that looks great and feels comfortable.
Colorful accessories can lift a look when they contrast enough with your t-shirt color.
White skirts, jeans, or shorts are a never-ending trend for summer, and they are the perfect complement to drive attention to the t-shirt.
Ripped denim and a t-shirt with a knot are the ideal way to state that it's summer, and you're fully invested in relaxing.
As you could see, all through the guide above, mockups are a great way to style your tees beautifully without worrying about models or sets, just pick the right setting, and your designs will come to life.
Let's Get Ready for Summer!
There are tons of awesome trends coming up to make cool t-shirts this year, astrology designs for example, cool right? Keep yourself updated and make some cool t-shirts! Use this as a guide to go through when creating your best products for summer. Share if you found this post useful or if you want to let your customers know what's hot for the season.
In case you want to leave a comment and share a tip or two, we would love to hear about your business!
---
---
Hundreds of High-Res Freebies Just for You!