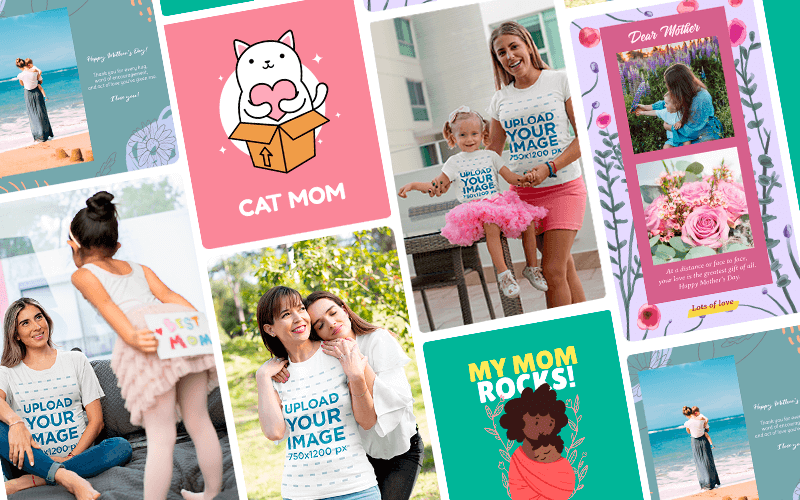 There are tons of ways you can celebrate this year's Mother's Day! You can create all sorts of Mother's Day designs to share the love all over social media and create some really cute campaigns this month. We know them we love them; let's give them a shout-out on their days!
What You'll Find:
How to Customize Your Mother's Day Designs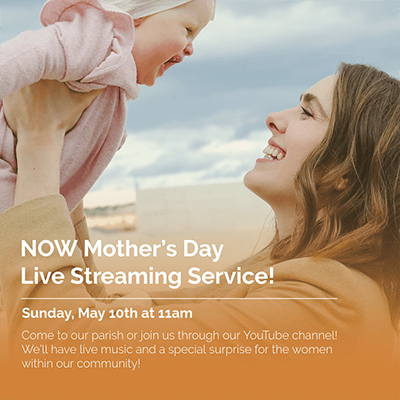 Ok, so first of all, to make great designs either for a product or for your social media, we need to go over how to create a Mother's Day design with Placeit; you'll find that is super simple to use and you can make as many designs as you need to create your whole marketing campaign or if you don't have a subscription yet you can use our free mothers day templates. Let's get right into it:
 Choose one that best works for you! This is actually a great spet for people who are not experts designers because you can create something beautiful simply by customizing all your designs elements like your graphics, colors, symbols, fonts, style, and so on. Now, if you are in fact an expert designer feel free to go right ahead into our blank canvass and start your mothers day design from scratch!
2. Customize Your Template
As said before, customize your template as much as you need in order to get an original design. Type in all your essential information, choose colors, fonts, graphics, images, or even upload from your own! 
You get endless customization options, for every different style you can think of! Mother figures, abstract symbols, flowers, bright colors, cute patterns, anything.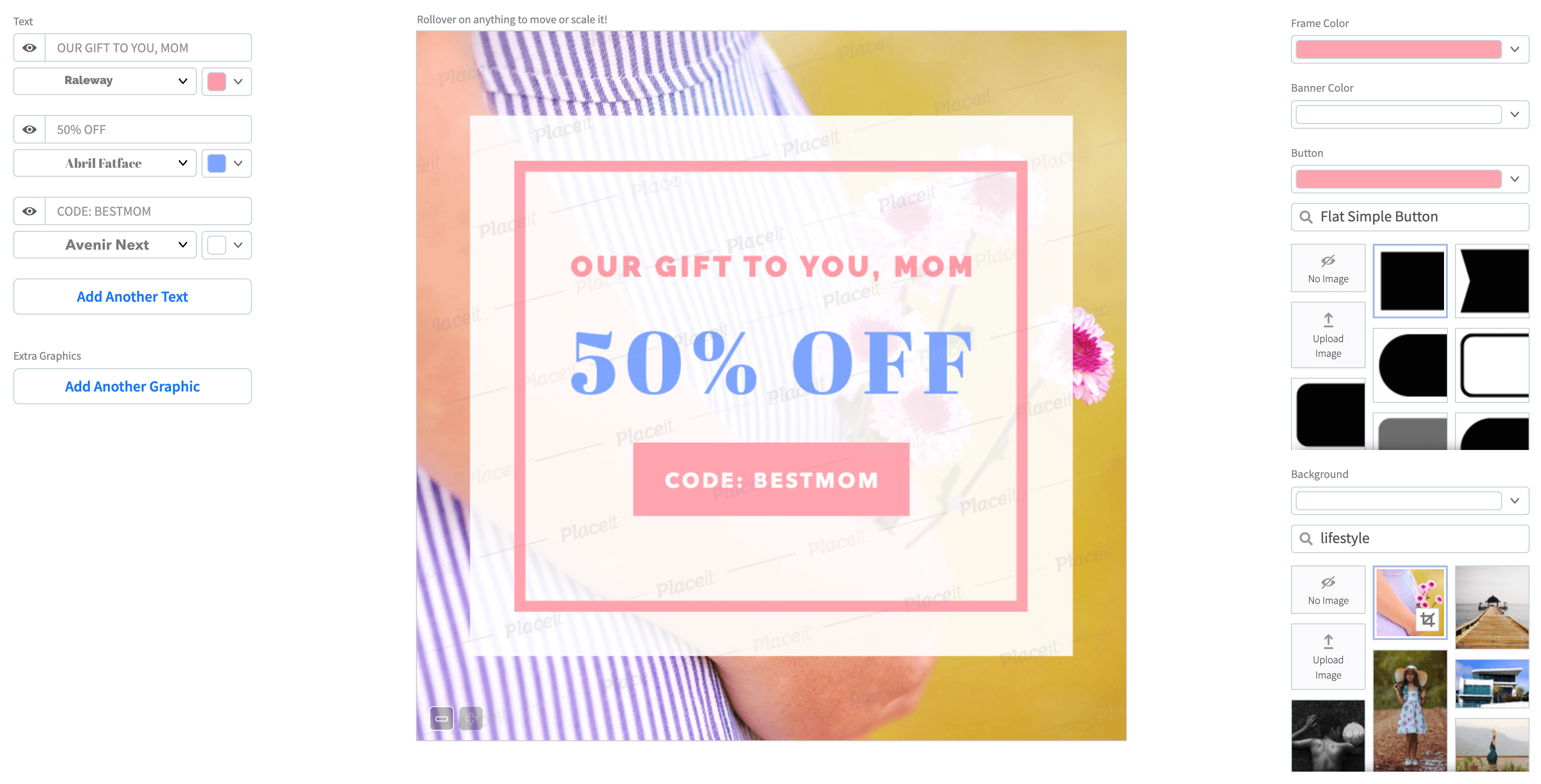 Pro Tip: Choose a color palette a stick to it throughout your designs to make it look just how you imagen. 
3. Download Away!
Once you are completely satisfied with your design, is time to download and share it right away! Simply click on the download button on the top right corner of your screen. You will get right away a high-resolution PNG (1080x1080px) with all the commercial usage permissions. So share away!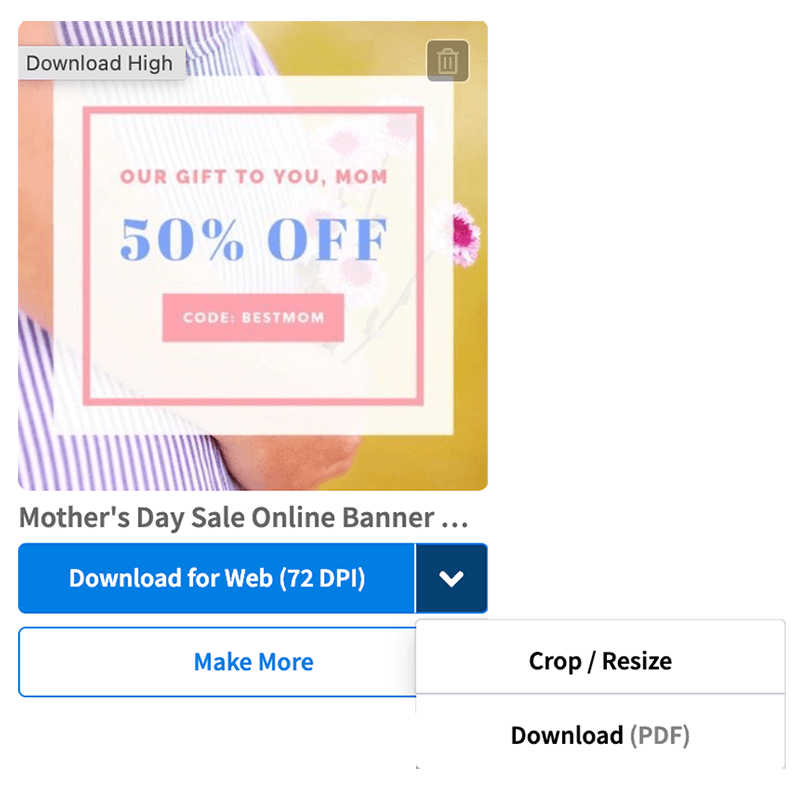 If you need a bigger size (for print, for example), download the PDF file, and you can resize it with no trouble at all. 
Also, you can watch this tutorial video if those steps are not clear enough for you: 
Mother's Day Card Designs
This tool will allow you to create beautiful Mother's Day card designs that you can share right away on any social media platform, newsletter, email, or have printed for a more personal touch!
Print-Ready Designs
Your downloaded designs are print-ready with the perfect high resolution to print whichever card size you choose. The recommended size for print is at least 300 dpi PNGs or a vectorized PDF. 
Custom Card Sizes
A1 Cards: 3 1/2 x 4 ⅞, Popular size for note cards, thank yous, insert cards & RSVPs.

A2 Cards: 4 1/4 x 5 ½, Great for postcards, reply cards, note cards & thank you cards

A6 Cards: 4 1/2 x 6 1/4 Common invitation and greeting card size

A7 Cards: 5 1/8 x 7 The most popular invitation card size

A9 Cards: 5 1/2 x 8 1/2 Half-letter size great for programs & invites

Square Invitation Cards: for menus, table cards & more

Slim Cards: 4 x 9 1/4 contemporary invites

Pocket: 4 7/8 x 6 7/8
Other Cool Print Designs
You can also create all kinds of cool print designs like flyers, posters, photo books, and more featuring a sweet message for all the mothers in their day!
Mother's Day Social Media Posts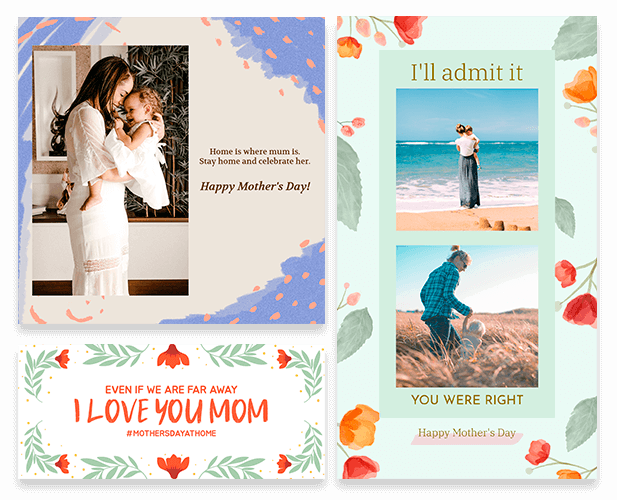 Let's not forget that Mother's Day is, without a doubt, one of the most important retail events for all eCommerce hustlers. This is a great moment to drive traffic to your shop and give a shout-out to all mothers over the world. Creating a campaign like this can help you humanize your brand and get way closer to your following. 
So, if possible, share posts and content on this holiday and take advantage of this to create a special event for your brand. Whether you decide to make a special sale, promote a coupon, make a social media contest, share a heartfelt Mother's Day message, or anything! Do it with style. 
Pro Tip: Keep in mind a sensitive message since mothers can come in all sorts of forms! Use this day to celebrate all the mother figures. Give a special shout-out to step-moms, grandmothers, aunts, sisters, mentors,  dog moms, cat moms, and plant moms! 
You can create a seasonal Facebook Cover, Instagram Posts, Instagram Stories, & all kinds of vertical videos either for YouTube or other platforms. No hustle! Just a few clicks and voilá your marketing campaign is filled with professional assets. 
Pro Tip: Keep this eCommerce calendar on your side so that you can anticipate every holiday season this year and create a well-rounded campaign for them. 
Ideas for Your Social Media
Post Your Mother's Days Specials
Use engaging template designs to make your followers stop at your posts when scrolling. if you own a food service brand, this is a great moment to get out all of your Mother's Day specials! 
Post 4 to 6 weeks before this holiday all your giveaways, gifts, promo codes, and sales that you will be having for Mother's Day with eye-catching post designs.
Share a Special Message to All Mothers
Share a cute message for all mother figures. Use professionally designed assets and keep your message authentic. Remember, this can be a humanizing element for your brand and marketing campaigns. You can even incorporate some storytelling or real consumer reviews.
Mother's Day T-Shirt Designs
The classics are classics for a reason. You don't have to offer t-shirts specifically. There is a whole world of merch people will love during this holiday! You can create Happy Mother's Day designs for mugs, hoodies, baby onesies, hats, bags, phone cases, makeup organizers, and dozens of other great products your customers will love for their mothers!
Mother's Day Mugs
Cute Mother's Day designs also look hot on custom mugs!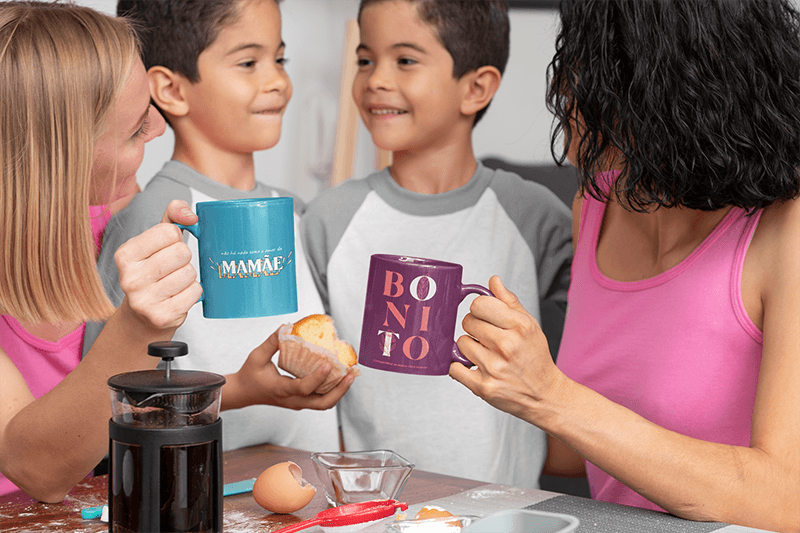 Free Mother's Day Templates
If you don't have a subscription with us yet, do not worry. you can try tons of free templates for your Mother's Day campaigns! Just hurry; these will not be free forever, so whenever you see something you like, download it right away.
Last Words
So what do you think? How are your campaigns going? Leave a comment below. You can explore more ideas in our t-shirt calendar ideas for other great holidays you can use to market your brand. 
---
---