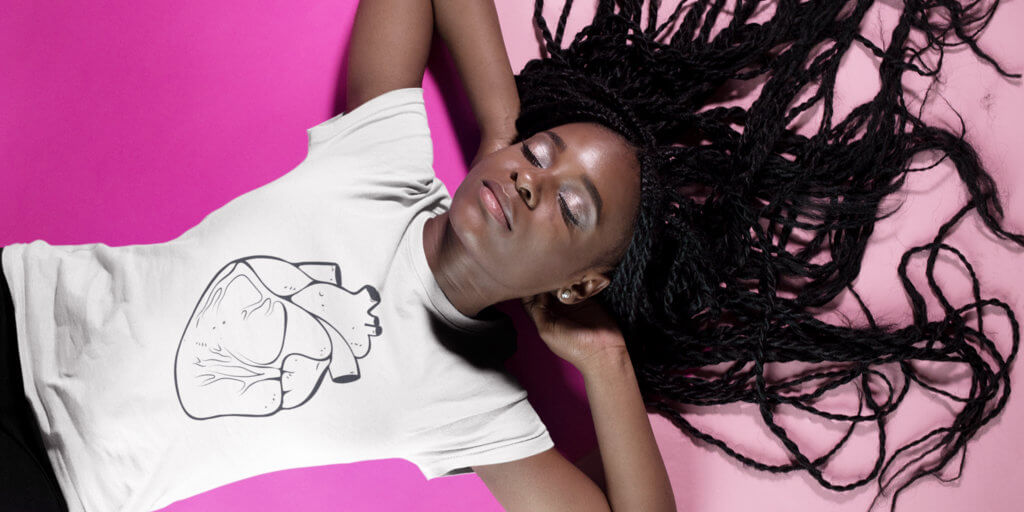 Owning a successful Etsy shop may not sound all that lucrative, but, if you're lucky, it can actually replace your day job. Whether you already have a shop or are thinking of opening a new Etsy shop, there are some important steps you should take to ensure your venture is successful in the online shopping world. Not sure where to get started? We can help you learn how to be successful on Etsy, just follow the steps below!
Develop an Etsy Business Plan
Before even opening your shop, you will have to do a bit of preparation. You already know you want to sell t-shirts on Etsy, so what's next?
Start by identifying your target audience and their needs. Selling t-shirts is a bit broad, so knowing who you want to sell to and what they're looking for will help.
Next, take some time to scroll through your competitors' shops while taking note of their products, their price ranges, and anything else that may help you develop a competitive brand. To ensure buyers stop by your shop you will need to employ some marketing tools.
Correctly employing keywords is just one practice that will make a huge difference when it comes time to sell, so be sure you've done your research.
Finally, be sure you understand at least the basics of the platform, like how to post your products, where to read reviews, and how to respond to potential customers.
Establish an Etsy Branding Strategy
Once you have your business plan, it's time to establish your brand. This means your target audience and their needs will have to be very clear at this point. You will then have to choose a brand name that is memorable, catchy, and that will make selling on Etsy easier.
Using your brand's name and the values you would like it to reflect, you will then have to create a logo. This process is made easier with the help of Placeit's Logo Templates, here's a quick guide on how to design a logo for your clothing brand.
To customize Placeit's logo templates, simply choose a design you like, pick some graphics, change the colors, add your own text, and choose an image or upload your own. Remember to choose your colors and logo elements wisely, as these should reflect everything your brand stands for.
These elements will be essential when you starting an Etsy shop and dressing it up.  Remember that all elements of your brand should align with your values. For example, if you run a t-shirt shop that sells merch with an environmental message, everything from your logo to your eco-friendly packaging should reflect that. 
Using elements like a store banner, shop icon, and an owner photo can help pull in trusting and loyal customers. Luckily, making an Etsy cover photo and banner is quite easy to do and can have a great visual impact on your storefront. Don't forget that creating seasonal assets and apparel can fit right in with your brand while giving it a twist.
Packaging Inserts for Your Brand
Another thing that a lot of Etsy sellers like to include in their packaging are inserts like thank you cards, stickers, or even pins.
Think of it as a way of personalizing the package even further and making your customers feel special. Thank you cards can have your social media accounts on them, contact information like a business phone number or email, discount codes for future purchases, or even a handwritten note on the back!
How to Promote Your Etsy Shop
Now that you're selling t-shirts on Etsy, you want to be sure you are able to reach a larger audience. Promote your shop and products using a variety of strategies, from engaging with other brands to social media engagement.
Partner with other brands to cross-promote each other's products. For example, if you're selling t-shirts on Etsy, look for a seller who focuses on pants and write them into your product descriptions (Looking for the perfect pair of pants for your t-shirt? Head over to…) This, of course, should be reciprocated by the other seller.
It also helps to create social media pages for your shop. These will help establish your brand identity and can help you interact with your customers on other platforms. When using image-heavy accounts, be sure to use clear, attractive images. 
Promote Your Etsy Shop Using Social Media
Another great way to promote your Etsy shop is to have a strong social media presence, no matter what social media channels you choose to have, make sure that your branding carries across all of them. For example, below we made images for Olivia Vintage, a brand that specializes in scouring thrift stores for vintage clothing.
Below you can see how the brand appears in Instagram Stories, Facebook Ads, and their Etsy cover photo. Having a consistent branding style lets you build confidence for your Etsy store and lets your future customers know they can trust you. 
Understand Your Etsy Shop Reviews
After learning how to sell t-shirts on Etsy, there is still one more step to ensure your success. Feedback and reviews from your sales will allow you to better understand what's going well and what needs a bit of improvement. Keep in mind that reviews are a big deal on Etsy, so a few bad reviews can really take a toll on your shop.
Knowing where your sales are coming from, social media, advertisements, cross-promotions, etc., will give you a better idea of where to invest in order to continue growing your shop.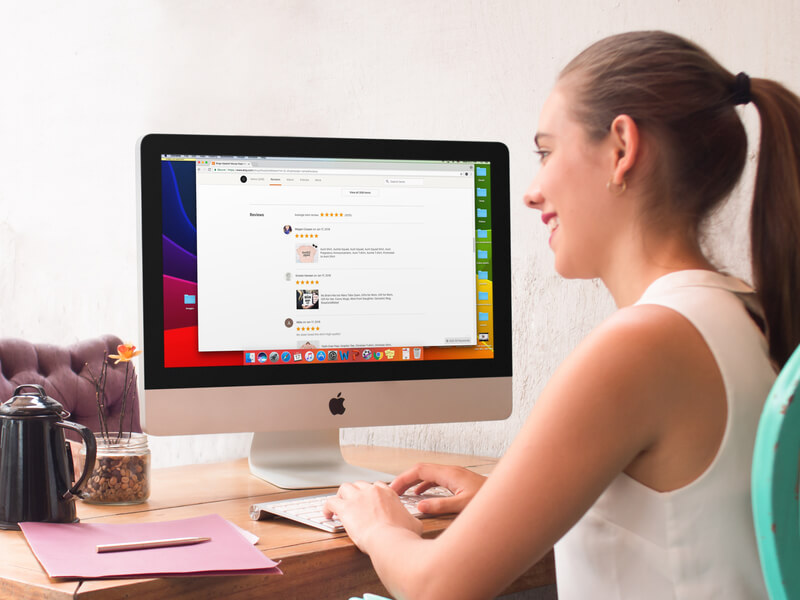 How to Sell on Etsy with Printify

Open Your Etsy Shop With a Little Bit of Help!
Since you're already here, we thought we could make this process even easier for you! Check out this printable checklist designed to make opening your Etsy shop a breeze!
Start Selling T-Shirts on Etsy Today!
While there are a few elements you will have to learn to work with while maintaining your shop, many of these are quite easy to master. In fact, we've got most of them covered! Check out Placeit's helpful Social Media Image Maker to create beautiful images for all of your shop's social media accounts!
"Getting the perfect images for my Etsy shop is so easy thanks to Placeit's mockups"
Kayla Newkirk
5/5
---
Make the Most of Your Etsy Shop With Great Visuals
This blog post makes it easier to start your Etsy t-shirt business. From how to open your shop to how to ensure buyers fall in love with your product, we've got your back each step of the way. Placeit provides the perfect tool to create t-shirt designs and to promote these designs on all of your social media accounts and for all sorts of special occasions, check this other blog post on charity run t-shirt ideas.
Start Creating Your Mockups!
---