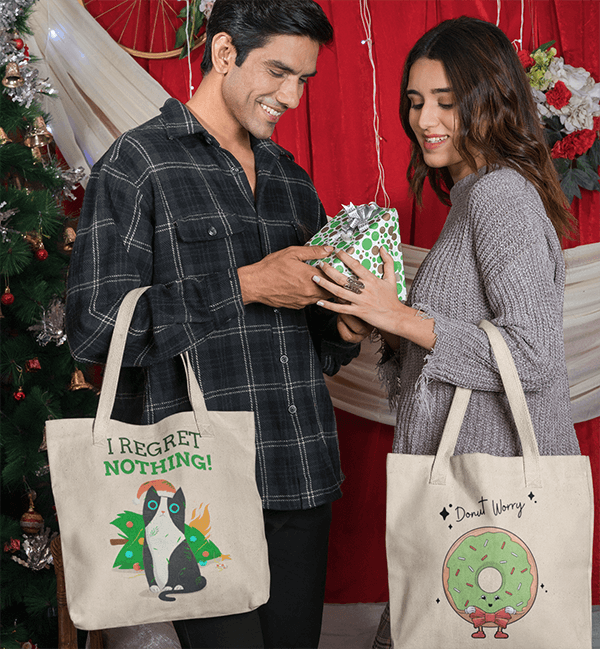 We've mentioned before that the last quarter of the year is always a sale-heavy season for online retailers, which means it's time to get your A-game ready! Winter sales are coming to you, and this is the perfect time to sell all of your year's leftovers and make space for new products for next year!
What You'll Find: 
Bring Your A Game for These Winter Sale 2023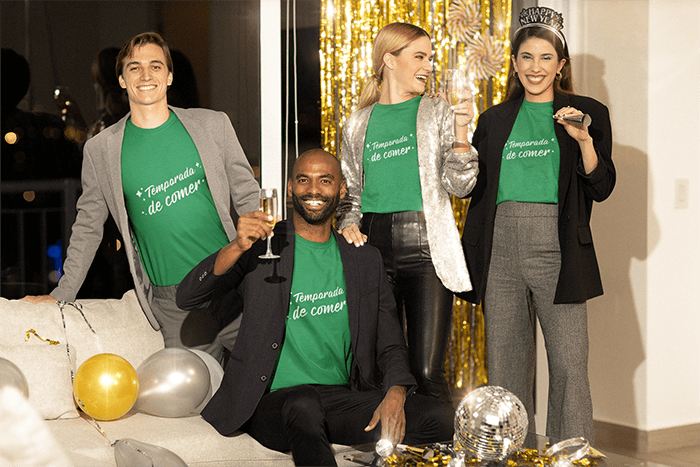 For most brands, profits during this last quarter are essential to their yearly profit expectancy. This is the peak retail season when brands normally see the highest amount of traffic and sales. This is why it's important to be prepared for the holiday rush; all the savvy shoppers are taking advantage of this season. 
🔥 Never miss a date again with this eCommerce calendar for online sellers. 
When you combine the big three, Thanksgiving, Christmas, New Year's Eve, plus and all the holiday sales in these months like Black Friday and Cyber Monday, there is no doubt this is the best season to promote. 
Holiday season sales can amount to 30% of all retail sales
Winter sales are crucial times to leverage your social media presence, review all your products and promos, check out what is happening with similar brands, and make some improvements, like offering customized support for your clients.
💡  Prep Your Shop with Holiday Marketing
Holidays to Keep an Eye On
Gray Thursday or Black Thursday
October 24, 2023. Post all of your early deals of your Black Friday sale.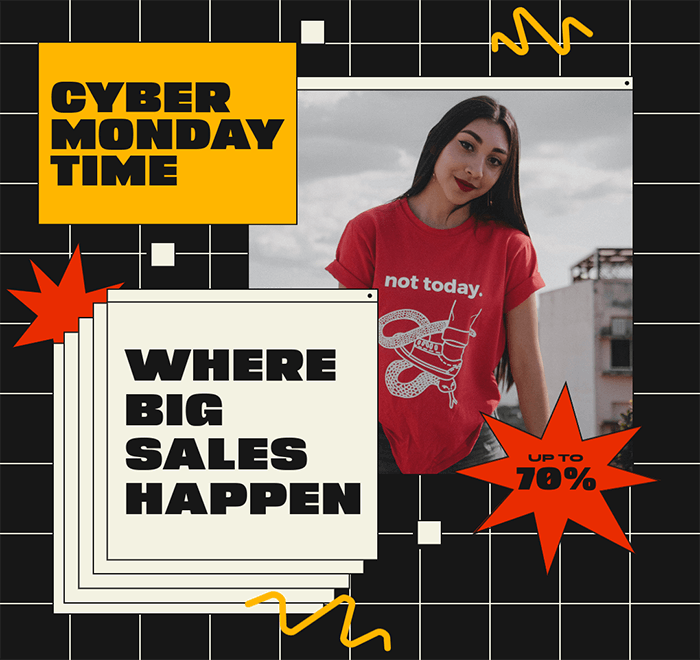 November 24, 2023. Black Friday is the day after Thanksgiving when all retailers drop their prices! This sale day is a great opportunity to move your products. Make a whole campaign around this day, create excitement, and use your social media. 
Small Business Saturday
November 25, 2023. Small Business Saturday comes right after Black Friday, and the goal of this retail event is to promote shopping from local brands, shops, communities, and organizations.
The total holiday retail sales amounted to 789.4 billion USD in 2020
November 27, 2023. Cyber Monday is a tech-centric sales event created to encourage online shopping and boost e-commerce sales. Following Black Friday, online retailers offer discounts and promotions to clear out excess stock before the year's end, thereby generating more revenue.
November 28, 2023. This is yet another holiday that was started by the United Nations as a way to overcompensate for all the eCommerce intent of the previous days. This day, we all give back! 
December 14, 2023. This event happens on December 18; there is more than one way to use this day for your business. You should consider optimizing your business for timely deliveries before making an offer. 
December 25, 2023. One of the most beloved and profitable holidays throughout the year falls on Monday. So get ready to prepare in advance your shop with plenty of actions to boost your sales for this day.
You can:
Create holiday-themed marketing campaigns both online and offline to align with the season.

Offer a seasonal and customized line of merchandise, clothing, or even small gifts with every purchase.

Provide exclusive discounts and promotions to attract more customers to your business.

Consider inviting people by hosting special events or open houses.

Organize cross-promotions with local businesses.
By implementing these actions, you can certainly elevate your business, establish deeper connections with your customers, and take this golden sales opportunity to increase yours.
December 26, 2023. Originated in Great Britain, this is again a great day to give back! Make donations: you can offer to donate a percentage of your earnings to charity. 
January 21, 2024.  It happens on the 3rd Sunday of every January. However, it all starts before, in which numerous small businesses generously distribute gift cards during the festive holiday season to be redeemed until January. This strategic action helps drive traffic and boost sales after the hefty holiday season.
Winter Templates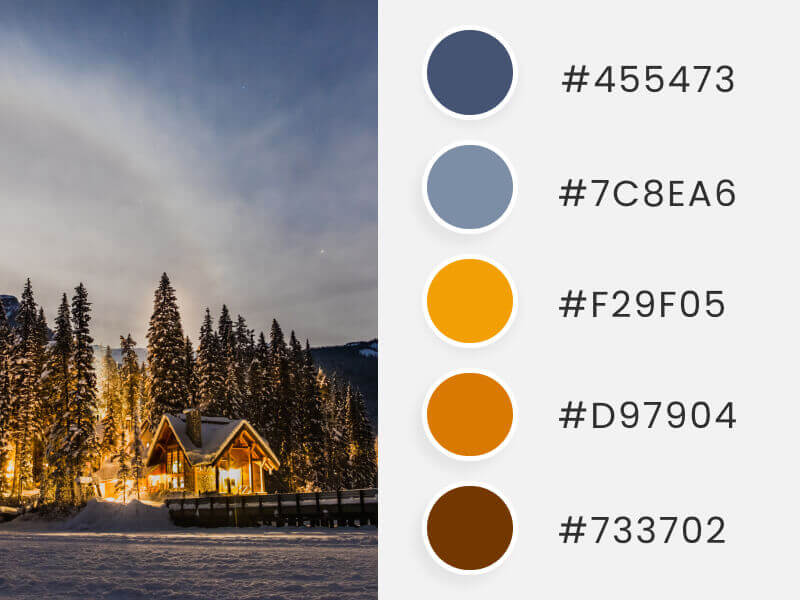 For this winter season, try to dress your brand up with curated winter color palettes to match the spirits. Get to our post to find all the HEX codes for these colors and start adding them to your winter designs.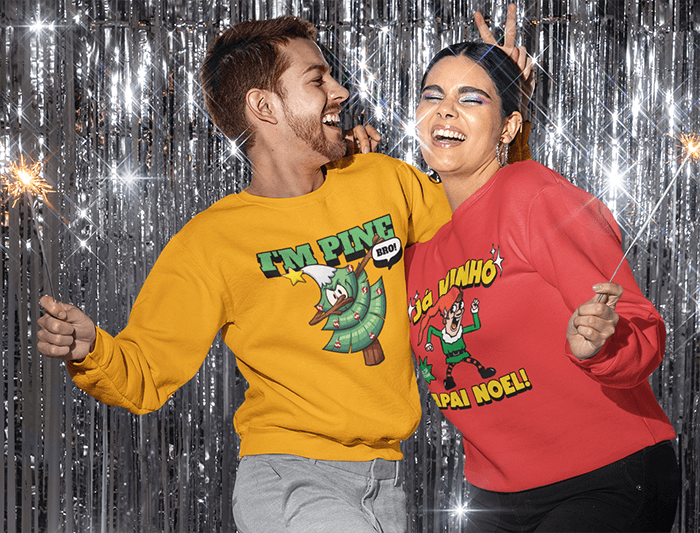 Winter Sale Tips
Holidays, vacations, and cold weather make people crave for all kinds of cozy products. Giving winter-related gifts is a great gift for anyone during this time.
1. Avoid Off-Season Products According to Your Location
As always, think about your target audience, and again, depending on your location, avoid offering products that will no longer be in demand these months. For example, summer apparel, summer clothes, sports gear, beachwear, cold juices or frozen beverages, ice cream, and so on. You get the idea. 
2. Offer High Demand Products
Winter Sales Clothing On Demand
Warm outfits for print-on-demand products, family pajamas, thick socks, warm sleepers, winter hats, scarves, coats, sweaters, gloves, candles, Christmas decorations, personalized and handcrafted gifts, cozy blankets, and, of course, gift packaging!
Cooking Supplies
Kitchen products are also a great product to sell during this winter season. Thermal cups and mugs for all the hot coffee, hot chocolate, and teas, for instance. 
Beauty Products for the Season
Body products like lip balms and skin creams keep the skin hydrated during the cold winter. 
Pet Products
Don't forget about the other family members; they too love receiving gifts during this season! Great time to promote pet products. 
Also, very high-demand products during the winter season: jewelry, electronics, Candies, and chocolates!
3. Optimize for Mobile
We've said this before: optimizing your store for mobile is a MUST during this sale season. To ensure a smooth mobile experience, fast checkouts, multiple payment methods, and sharp customer services. 
4. Build a Detailed FAQ Page
It's important you give your potential customer all the tools and resources to make their journey less annoying or confusing.
🎄  Got everything you need? Review this Holiday Checklist and make sure your brand is ready! 
5. Optimise Product Descriptions
Optimize your existing product descriptions to use Winter-like words to uplift your product during this time.
6. Get Creative with Your Promos
Yes, this is definitely a time to promote, promote, promote. You can create contests and giveaways, offer free products for costume buying in bulk, offer bundles of your products, make a Winter Clearance sale, and so on!
7. Offer Something Special for Your Most Loyal Customers
This is a great strategy for customer retention. Remember to offer personalization, too. You can even offer personalized prices for different loyalty tiers.
8. Great Time to Collab
This is a perfect time to collaborate with other brands, influencers, and content creators and make a buzz on social media!
🎮  Pro Tip for Gamers: Keep an Eye on Steam Winter Sale. Enjoy Steam's Fall Sale from November 22 to 29 to buy the perfect additions for your games or gift cards, and keep an eye on this year's winter sale starting December 22 to Jan 5.
Last Words
The fourth quarter of the year is a heavy-sale period for all eCommerce businesses. This is the perfect time to bring your best marketing strategies together to promote your brand and your products like never before.
We hope you find these tips useful and get on top of that holiday sale wave! Keep in mind that Placeit by Envato allows you not only to design stunning products for your shops but also to showcase them using beautiful and realistic images, as well as creating eye-catching posts and videos to promote on your social media!
Have any comments? Drop us a line!
FAQ
---
---