Ecommerce brands are facing a challenging holiday season, but don't worry! We are here to give you the best tips on effective holiday marketing to get your shop prepared for the season! You can prepare your online shop for the demands and unique challenges! Let's look at five of the most significant areas of impact and opportunity, with an eye toward improving customer relationships that build sales for 2021 and beyond.
What You'll Find:
1. Improve On-Site Search & Discoverability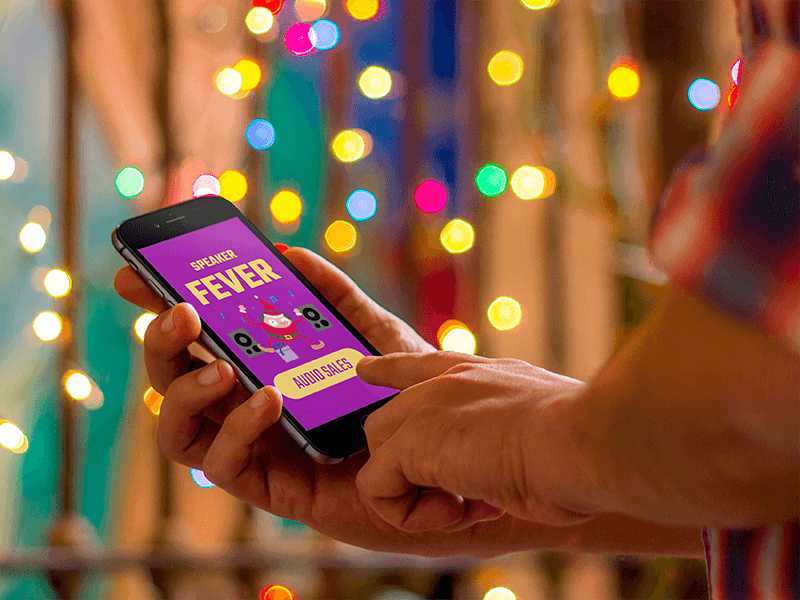 Ecommerce websites can improve sales volumes by adding on-site searches, but only when that search works correctly. Getting this search ready for the holiday shopping season is up first because you want people to buy quickly.
They're impatient, a little scared, and used to shopping online more. That means faster Googling and jumping away from your store when they can't find what they want. The pandemic has just amplified those qualities in us all.
Part of your on-site search audit should review the keywords and search terms that people use to visit you and shop on your website. Make sure pages have the right elements and that you've spelled things correctly – it does make a difference. At the same time, enable any functions that correct your visitors' spelling options: those "did you mean…" messages are usually at the top of results.
Reviewing on-site searches can help you link products together, too. Let search power your recommendations and guide the curated pages you make. Group products together based on search when possible.
2. Walkthrough Every Purchase Step
How does someone buy from you? Count the ways and all the steps for each. Then, go through them all yourself.
Your website needs to get all of the errors out before big sales. Any error can cost you, and they're compounded by traffic spikes. So, go through product selection, adding different items to your cart, checkout, returns, and any special actions someone can take on your site. Notable actions include positive things like signing up for a newsletter or adding a coupon, plus those negative actions like abandoning a cart or opening up a chatbot window but not being very responsive.
One immensely helpful option is to look for errors on pages and what's generating 404 URLs. If your website relies on Google for data, Google Analytics, and Google Search Console tools that highlight 404 errors and related issues.
Many eCommerce platforms now manage ad campaigns and on-site marketing. If yours does, ensure that expired promotions are removed or deactivated. Clear away the popups, overlays, and other marketing items that aren't related to your year-end sales. When you turn your year-end, on-site campaigns back on, test these too.
While you're thinking about abandoned shopping carts, prepare a retargeting budget. Carving this out of your holiday marketing – most likely PPC spending – could spur sales growth. You just don't want to let this be a runaway spend during the holidays because people browse and shop more, meaning a sharp increase in abandoned carts across the board.
3. Add What Customers Asked for During the Year
You're likely reading this article and a few others as you do final holiday prep. Many will tell their audience to offer free shipping and two-day shipping as a blanket statement. That's true in most cases but isn't necessarily right for your business.
Say you're shipping very heavy or bulky items like furniture, for example. Expedited shipping can massively increase costs and erode your margins when added on top of the discounts you're offering during the holiday.
What businesses should do instead is look at the requests they've gotten throughout the year. Read what customers have asked for in 2021. Did they want deeper discounts? Faster shipping? Free refills? More deals on combination purchases?
In many years, you'll have a lot of historical data to help guide these decisions. Unfortunately, it would be best if you tossed some of that out the window. The pandemic has shifted purchase behaviors, and you want to capture those changes in what you offer. Plus, supply chain disruptions may change what you can provide.
Look for demands in your store and industry, plus what the coffers can afford. If you're planning on making a change, ask partners to ensure they can help. When you're uncertain or find that increase discounts make it hard to control revenue, limit the promotions. Run different options during Black Friday and December, only have specials on weekends, or save the best deals for existing customers and newsletter subscribers.
Make offers that work for your business during this unusual holiday season, instead of a cookie-cutter approach suggested in most other years.
4. Refresh Warehouse Layout for Efficiency
Is your warehouse or fulfillment space ready for extra traffic? Do you have popular products located closes to the packing stations with enough space in the aisles that multiple pickers can move without running into each other?
Many eCommerce tools can help you run analytics on sales and your warehouse layout. Use the services you have or crunch sales data yourself to determine your most commonly purchased products. Moving these closer to packaging stations allows your team to fill orders with just those products much faster. It'll help significantly if you face a significant increase in orders.
Consider moving poor-performers further away to free up additional shelves for your best sellers. This gives teams more maneuverability and can reduce accidents in the warehouse, especially if products require carts or forklifts.
5. Get Ready for Returns
Most businesses face returns after any holiday season. Last year saw a significant increase in returns for eCommerce businesses, and the growth of eCommerce shopping this year might likely mean an even larger increase.
If you don't accept returns, state that clearly on your website right now. Put links to refund policies on sales pages and ensure your chatbots, customer support, FAQ, and other sections explain those policies. Give customer service agents a script to follow about returns – you'll need it for a flood of emails, social posts, and calls. You don't have to accept returns, but you'll want a clear explanation of that so your support team can move through calls quickly.
If you do accept returns, clear a space for them in your warehouse if possible. Set up tables and intake areas to allow you to scan, check, and potentially re-shelve these goods. A large influx in returns will add to the work warehouse teams do with their normal inventory and order management. Give them extra space to prevent backups.
Be sure to test your eCommerce software for returns, too. Verify that it works by running a complete test. Train your team on how to use your tools to verify a return and refund a customer. The faster you can process orders, the happier these customers will be with the overall experience. Training also helps your team complete these tasks quickly and avoids driving up your labor costs or slowing down fulfillment.
6. Safety, Support, and Then Sales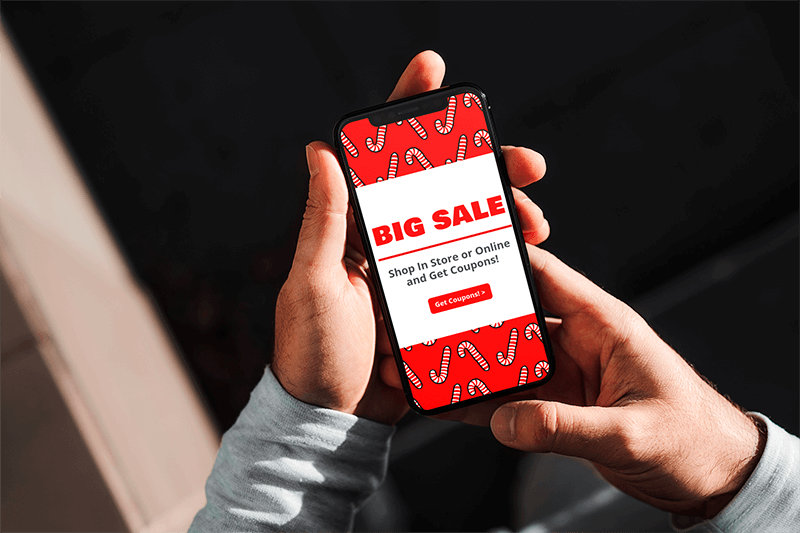 Mockup of a man holding an iPhone with both hands
In 2021, brands and customers are rediscovering a need for safety first. Think about your products, sales processes, and fulfillment. People have questions and time to ask, so customer support demands are on the rise too. All of that happens before you make a sale.
When maximizing your efforts for the 2021 sales season, keep that in mind. Your customers want to feel safe and supported before they buy. Demonstrate this, and you're likely to become a new favorite brand they stick with when things get back to normal.
😎💡 Want to dive more into this topic? Then keep reading this Holiday Marketing Checklist to Boost Your Seasonal Sales
---
Author's Bio
Jake Rheude is the Director of Marketing for Red Stag Fulfillment, an eCommerce fulfillment warehouse that was born out of eCommerce. He has years of experience in eCommerce and business development. In his free time, Jake enjoys reading about business and sharing his own experience with others. 
---
Prep Your ONline Shop for This Holiday Season 2020
This holiday season 2020 comes with a few challenges for all online shops. Get yourself and your business prepared and have an awesome holiday selling season.
Make Christmas Ad Banners to Promote
---