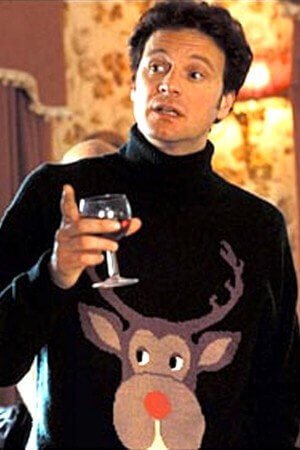 80's and 90's: Popularization and Deprecation
The character that popularized weird sweaters with strange patterns was Cliff Huxtable from The Cosby Show. By the end of the decade, it was common for conductors of Christmas special shows to wear them.
During the nineties, the style winded down, but never died. The turning point was when the character Mark Darcy got shamed in the 2001 film Bridget Jone's Diary with one of the most out-of-place designs to be seen on screen. Designers were hand-knitting one-of-a-kind sweaters!
After that, ugly jerseys stepped into the XXI century with renewed strength.