It's magic! With every year comes this wonderful time of lights, love, Christmas spirit, family reunion, and gift exchange. There is nothing ugly about Christmas, is it? Oh, wait! There is! The one and only ugly Christmas sweater, of course! There's a point when these seem to be all around, and EVERYONE wears them! People love them and hate them at the same time. But what would Christmas be without the unique ugly Christmas sweater? Somehow they are just a part of it.
Christmas is around the corner and you wouldn't want to miss our best ugly Christmas sweater ideas. Placeit recently came up with an ugly Christmas Sweater template which gives you the opportunity to create your very own DIY ugly sweater in no time!
How to Make an Ugly Christmas Sweater Design
Follow 5 Simple Steps to Generate Your Ugly Sweater Design
Open the DIY ugly Christmas sweater generator

Enter your text and the bottom graphic on the on the left side

Choose your background color on the right side.

 You can also leave it transparent.
This option will blend in better when placing it on a colored sweater

Pep it up with a stylish top and center graphic on the right side

Now you only have to choose the size of the graphics and download it!
Perfect! You created your very own template. But hey, that's not all! Now you want to know how to make an ugly Christmas sweater mockup to display it? Keep reading!
Some Examples of Ugly Christmas Sweaters in Real Life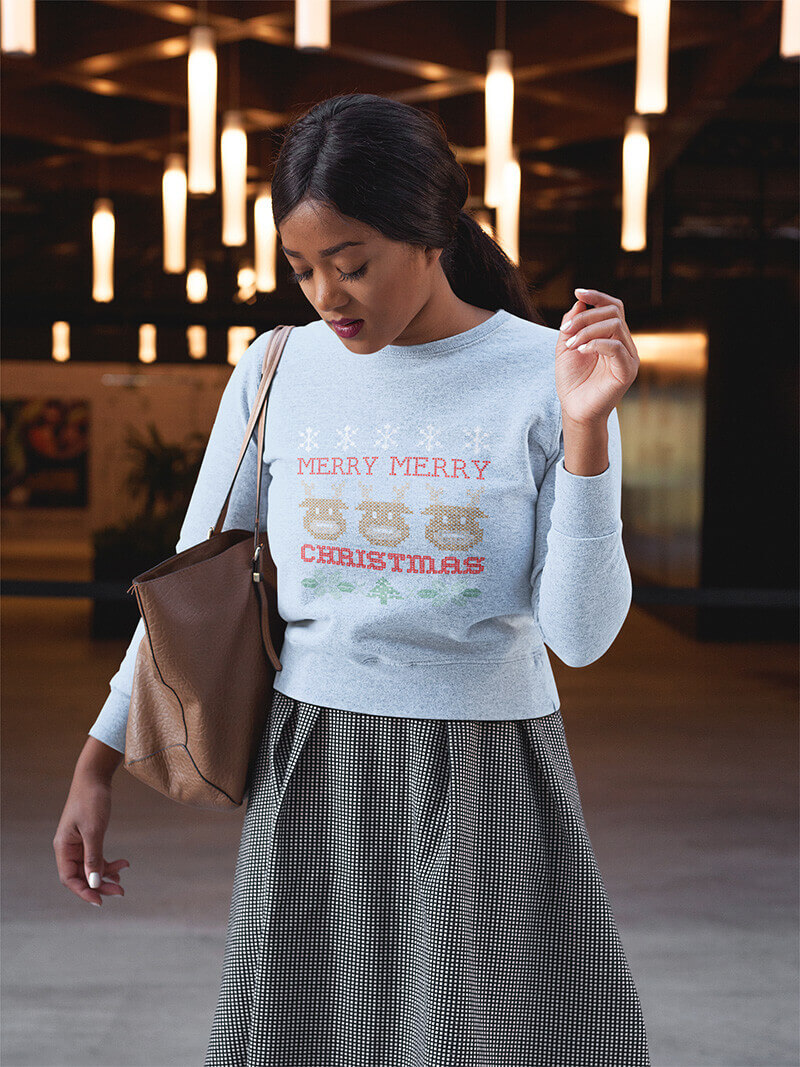 Christmas spirit is spreading everywhere! When snow is falling all around you, there is nothing better than staying warm in a cozy ugly Christmas sweater. Have a stroll through a Christmas market,  get active while shoveling snow or go out to shop your last presents. These sweaters will keep you warm!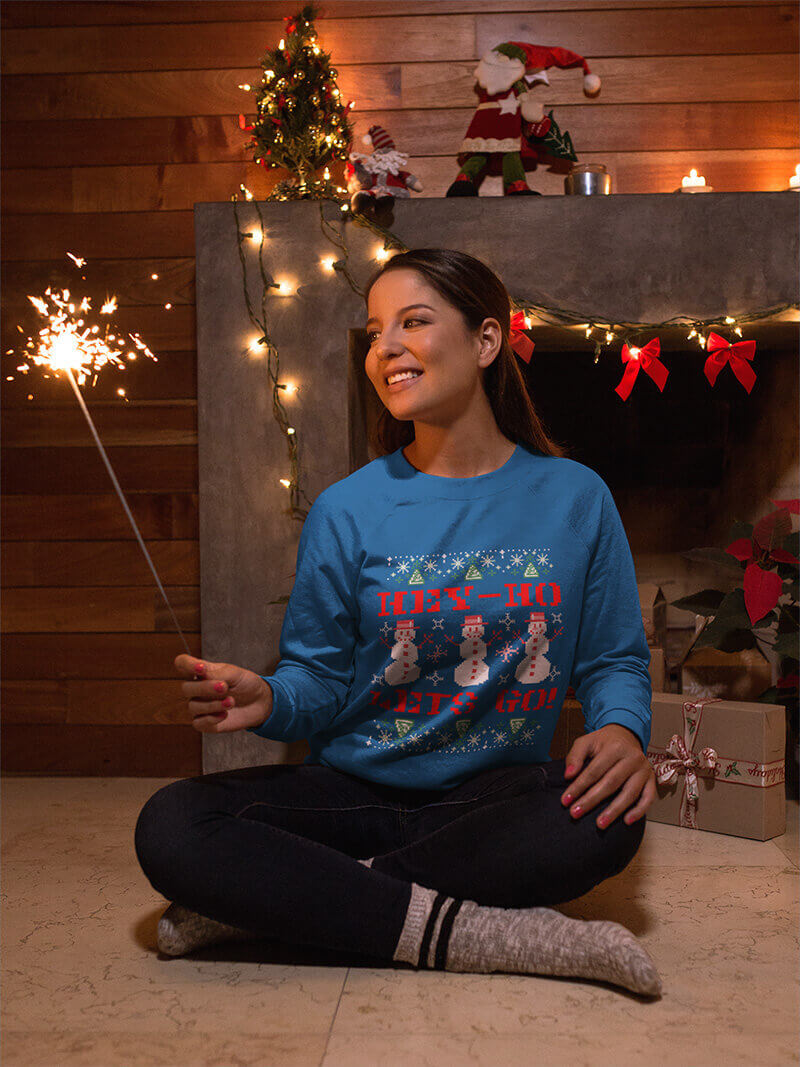 No matter what you do: Sitting under the Christmas tree, decorating the house, placing socks for Santa on the chimney or lighting up the candles on the Advent wreath, an ugly Christmas Sweater is the perfect choice to get into the festive mood.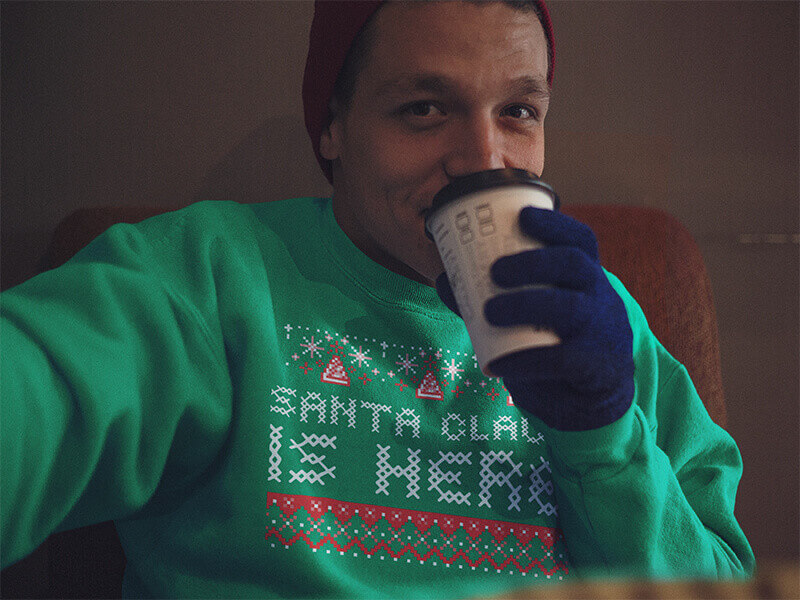 The holiday season is wonderful for all senses. The smell of fresh biscuits, the taste of gingerbread along with a cup of hot chocolate with marshmallows, the shine of candlelight, and the sound of crackling wrapping paper are all indicators that Christmas is just around the corner. In the winter season, there is nothing better than celebrating the best time of the year, wearing your own cozy, homemade ugly Christmas sweater.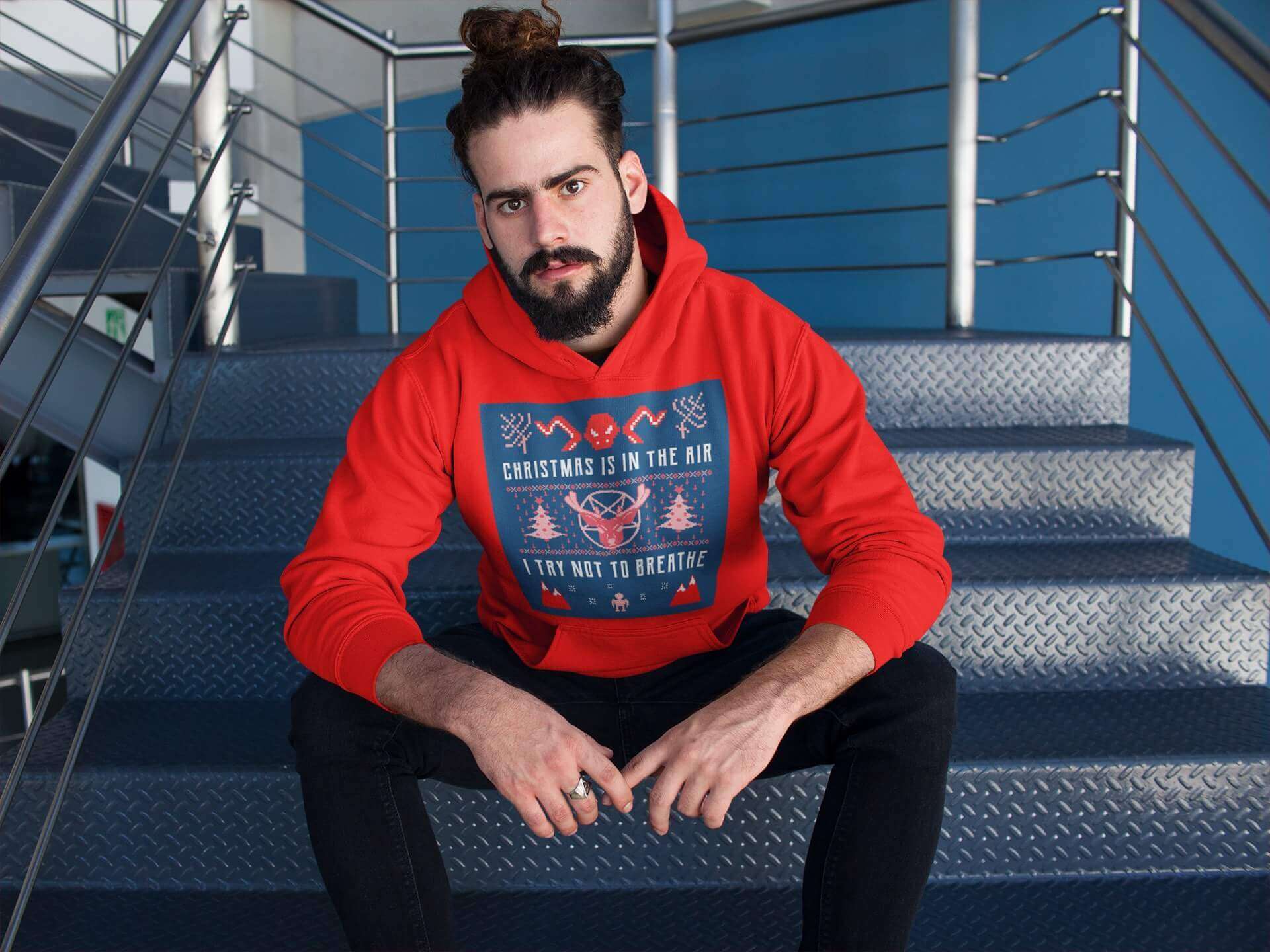 "Christmas is in the Air! I try not to breathe!" We get it! Not everyone loves Christmas! To all the Grinches out there: We've got something for you too! Create a unique Anti-Christmas ugly sweater.  You can do it yourself! Try our t-shirt design maker to get the best DIY ugly Christmas sweater for the holidays.
How to Display Your Ugly Sweater Design on an Actual Sweater
Placeit provides you with perfect shots of real people in every situation so you can take the design you just created with our tool (or your own one!) and simply place it on one of our photos. This is a perfect start to your seasonal marketing campaign promoting your ugly Christmas sweater designs with crewneck mockups, hoodie mockups and of course, t-shirt templates!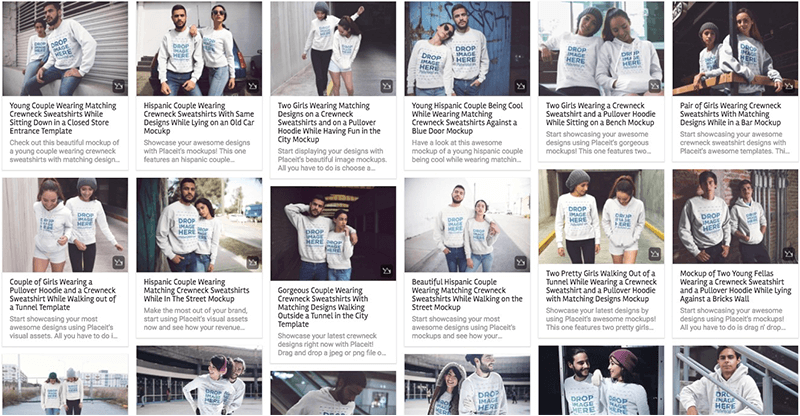 Not creative? No Problem.
We've got some ugly sweater ideas for you!
These are our top 5 sayings, use them for your DIY ugly sweater
Did Somebody say Christmas?
I Stole Santa's Cookies #badboy
Dear Santa, I have been a good kid
Santa LOVES me
Make a Beautiful Christmas Wish!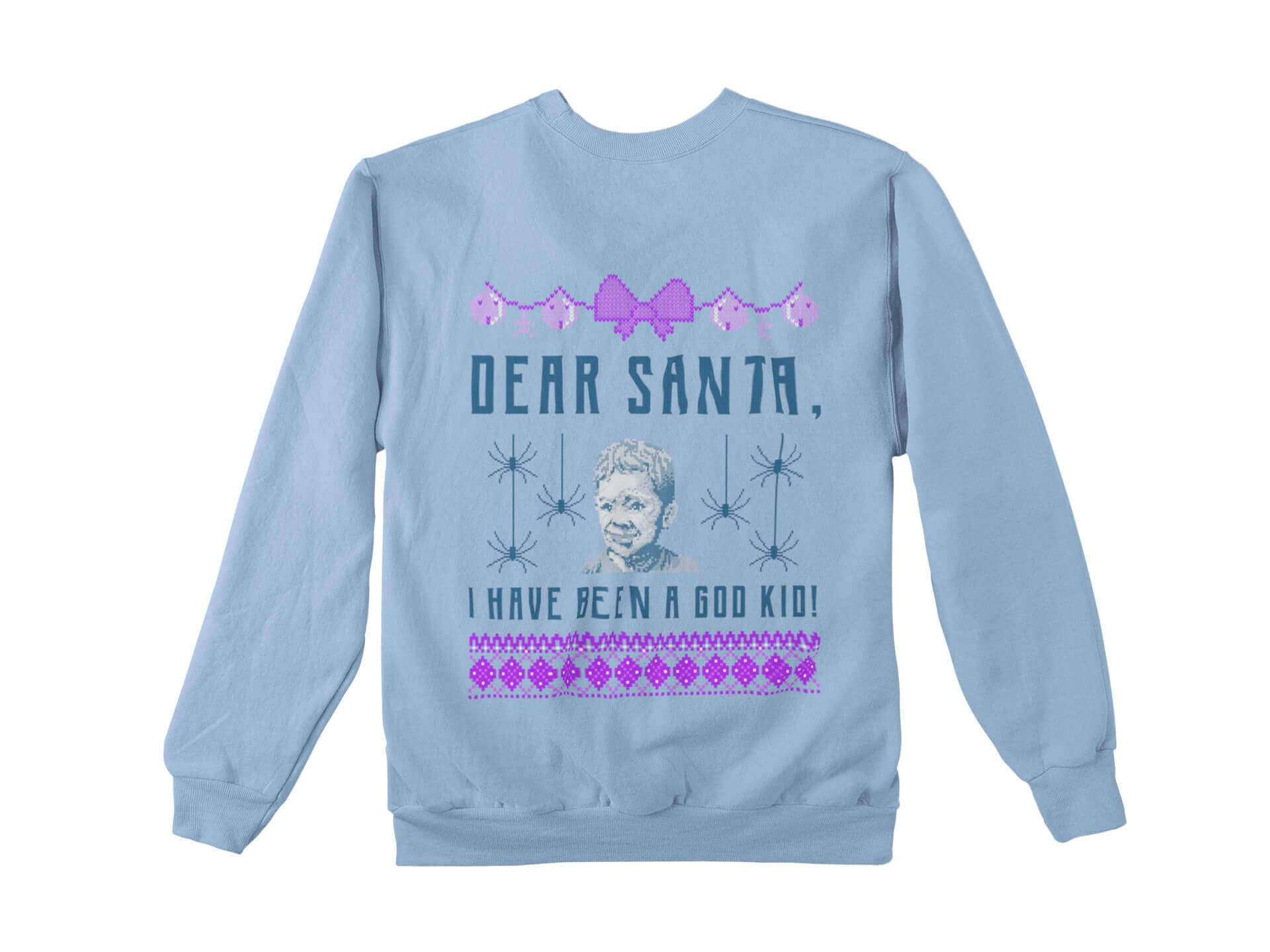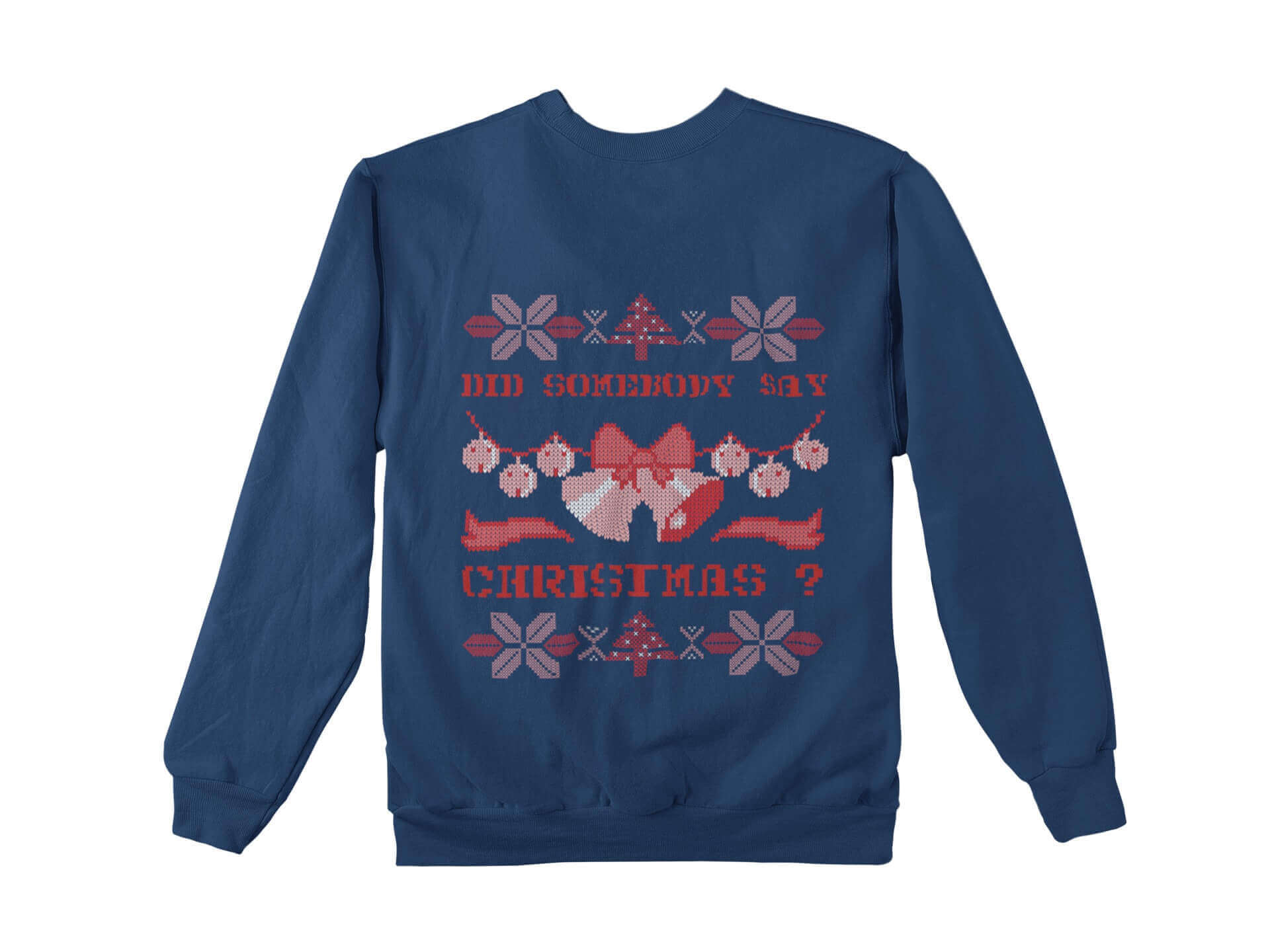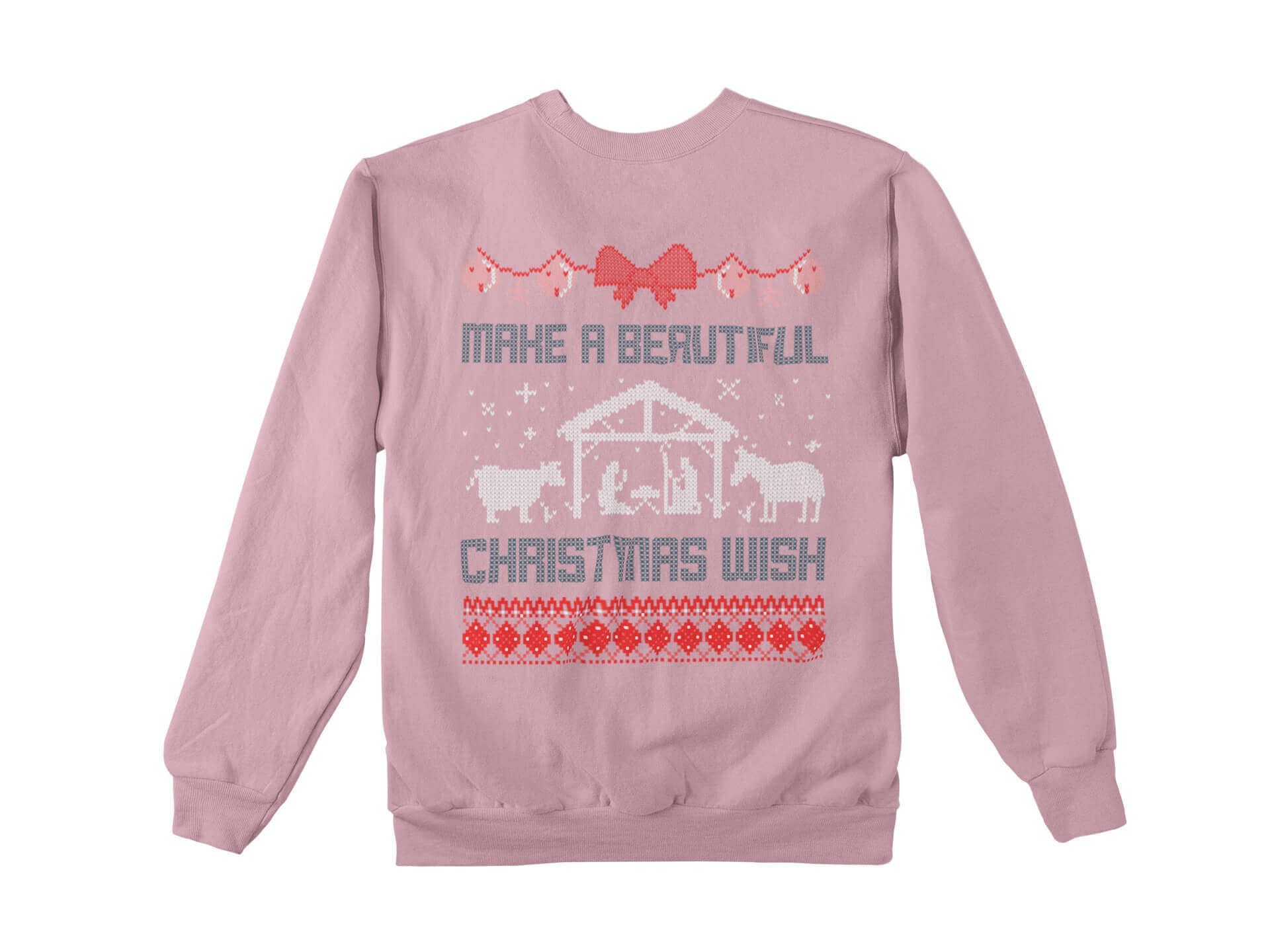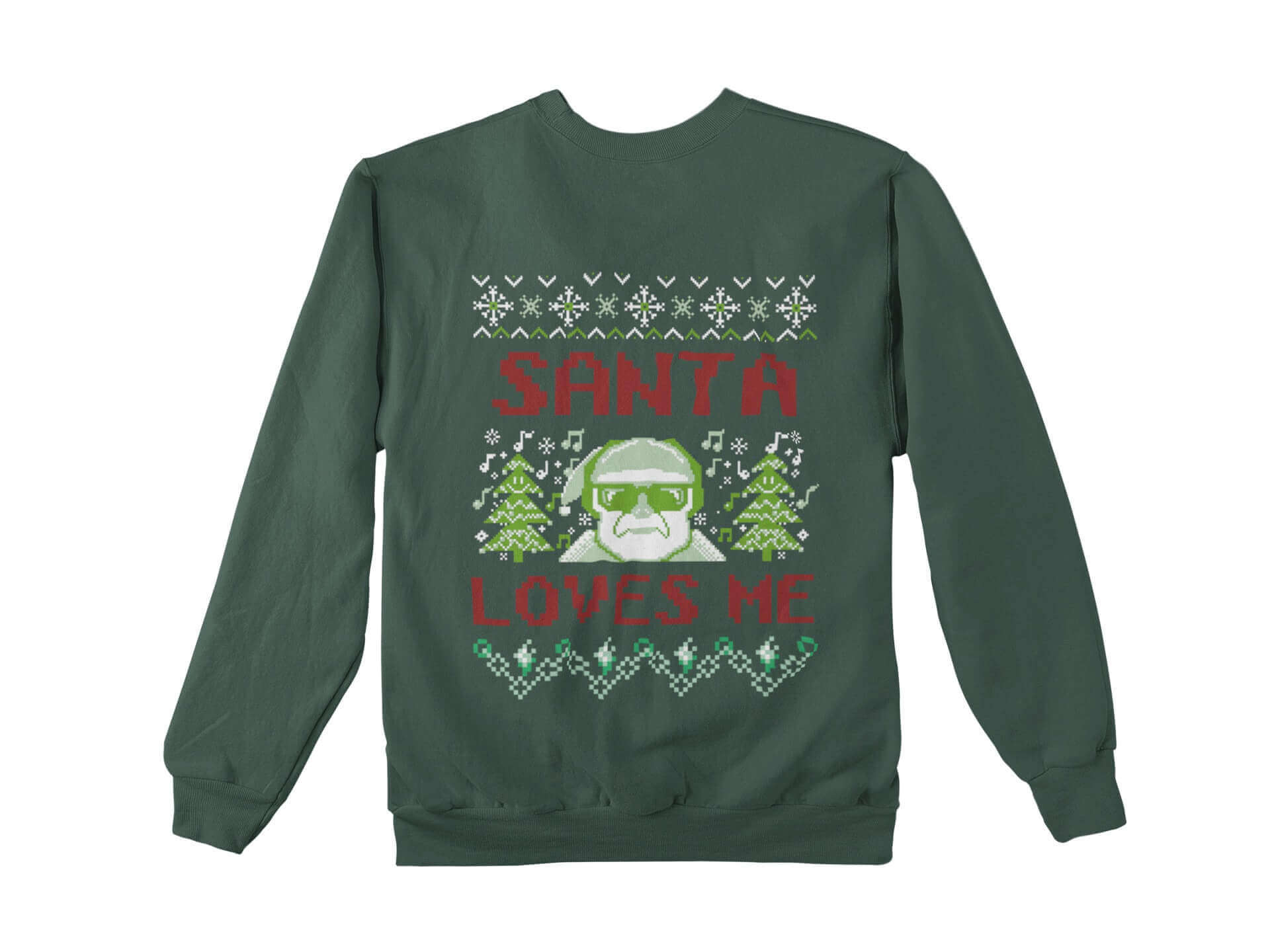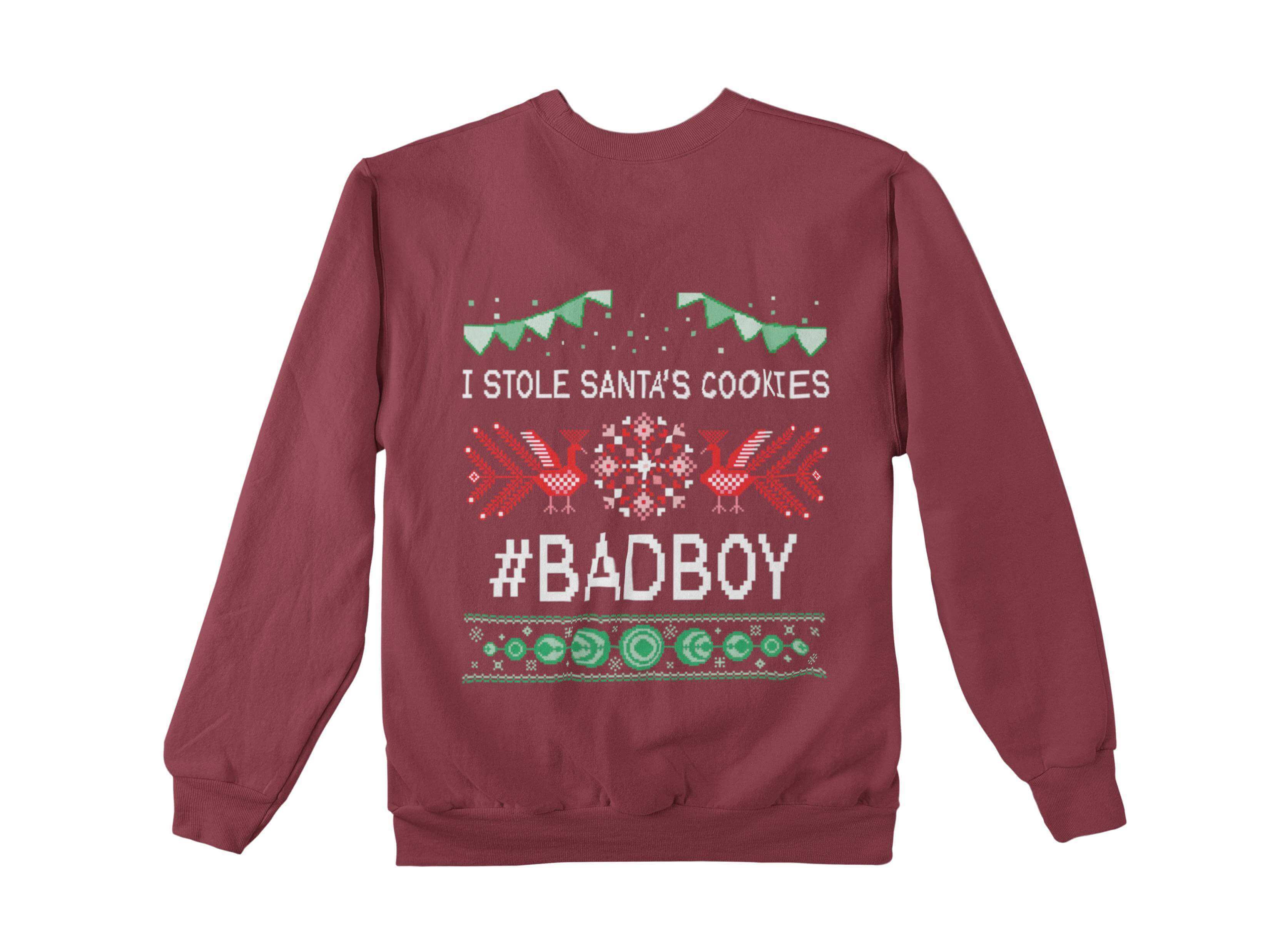 Merry Christmas everyone! Make a wish or…
Check out what else you can create with Placeit with our "31 Christmas Gift Ideas for POD Sellers" and start creating some awesome products! Also, remember you can promote your brand and your newest designs with beautiful Christmas online banners and Christmas cards designs.
---