It's always better to present the use of your apps in context. We have some great mockups that represent your users and can give your app a friendly, usable look. These are 10 awesome social app mockups.
1. iPhone 6 at a Bar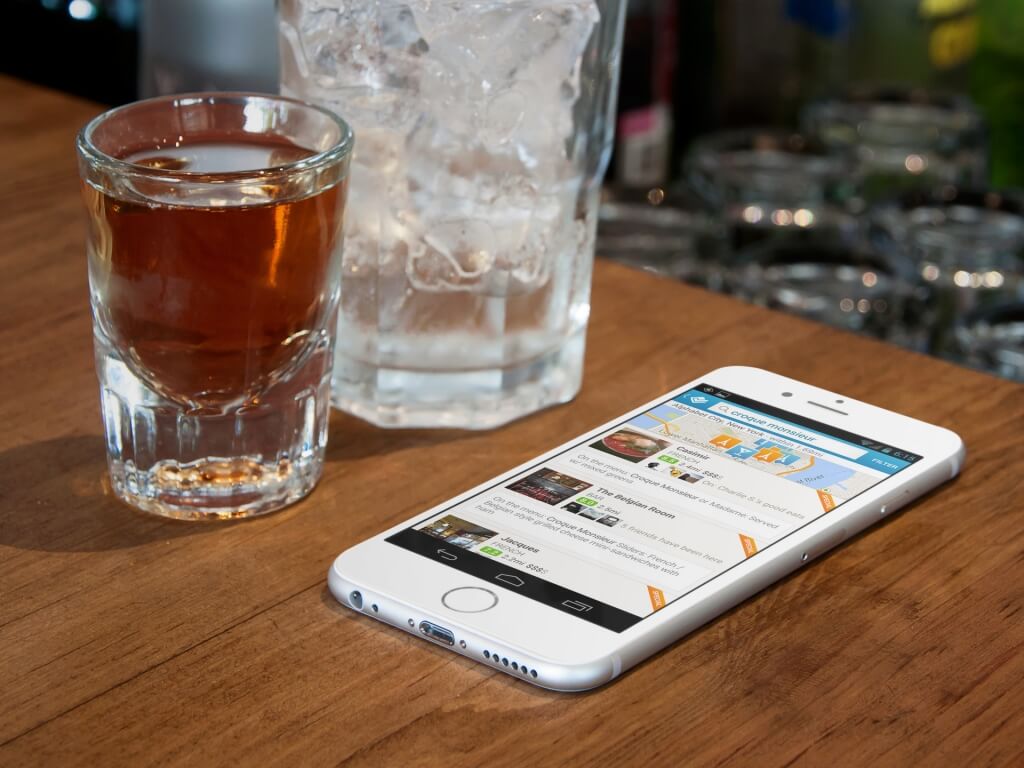 Set your app mockup next to a shot glass and glass of ice on top of a wooden bar counter.Your app would be set in a white iPhone 6 screen mockup that contrasts with the dark wooden counter. This would be perfect for a social app that lets your friends know where you are, as it is an ideal setting for a meetup for a night on the town. This is definitely one of the most awesome mockups for social apps.
2. iPhone 6 on a Beer Pong Table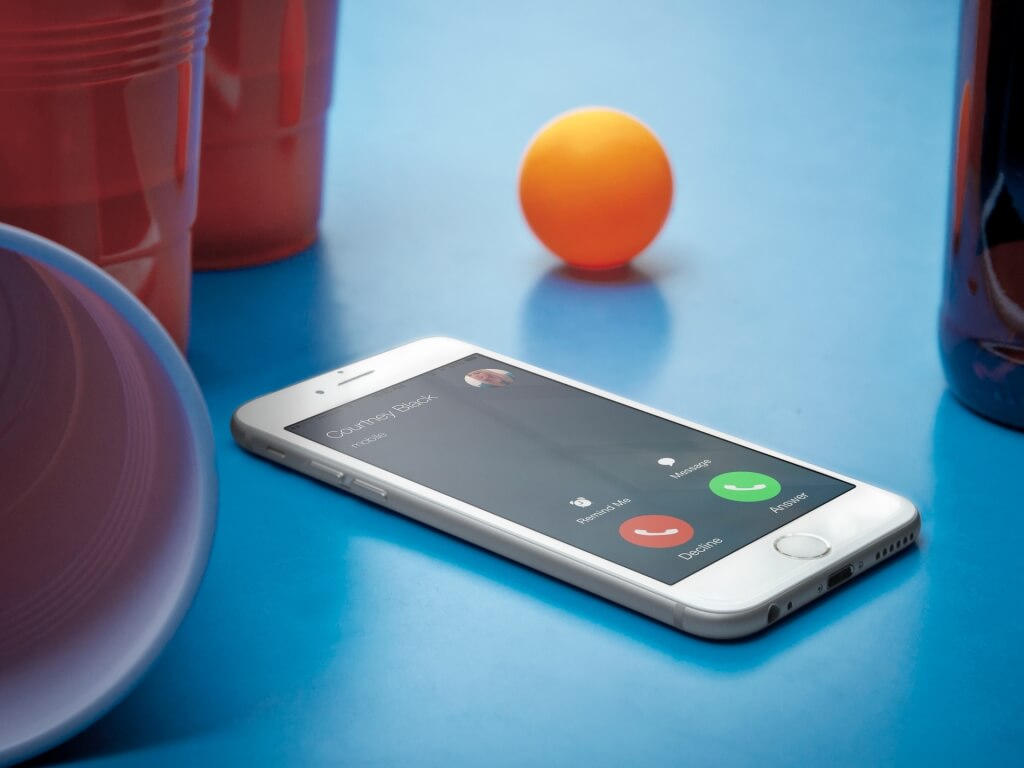 This is a fun setting familiar to all college kids. The iPhone 6 is set beside an arrangement of red party cups and a bright orange ping-pong ball. The bright colors of the cups, ball and table make a beautiful set for your mockup despite the casual scenario. This is another great way to showcase a social app, specifically one for events and parties to get all your friends together.
3. Friends Relaxing Together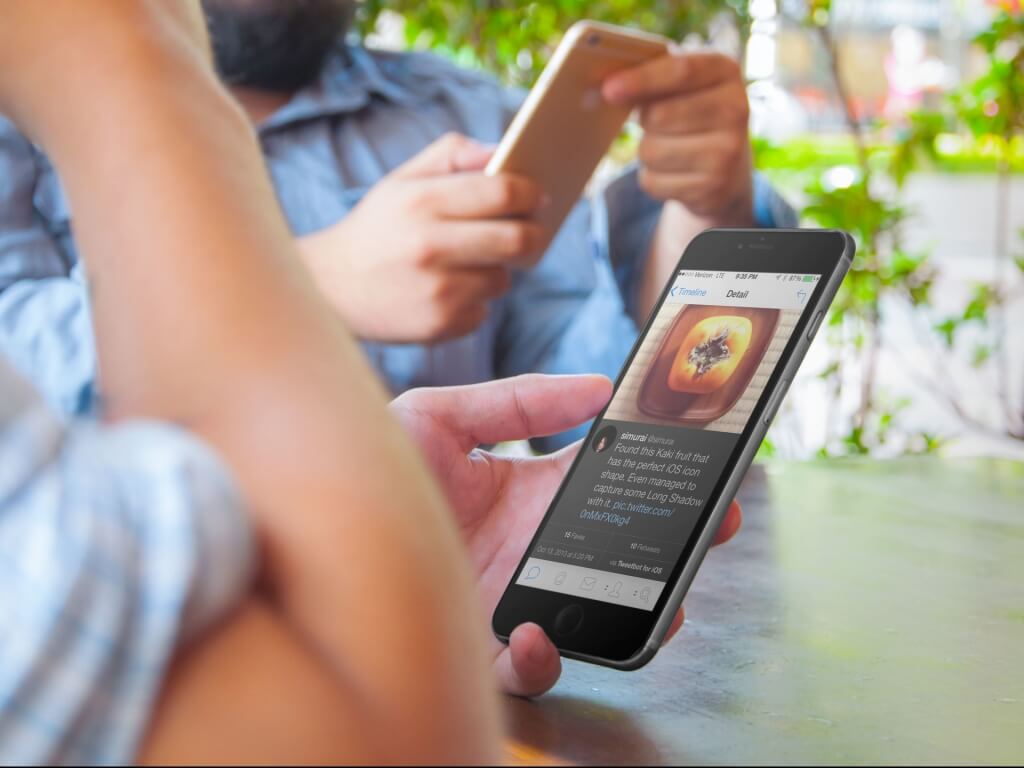 These two friends are both checking their phones for updates whilst relaxing together on a sunny afternoon,sitting at a wooden table. They are dressed casually, as if they were meeting up on a Saturday afternoon. This iPhone 6 mockup would be a great place to show how your app displays updates on a user's phone. This would also be a great place to display a messaging app's features as you can display what the conversation would look like.
4. Trading Gossip over a Samsung Galaxy White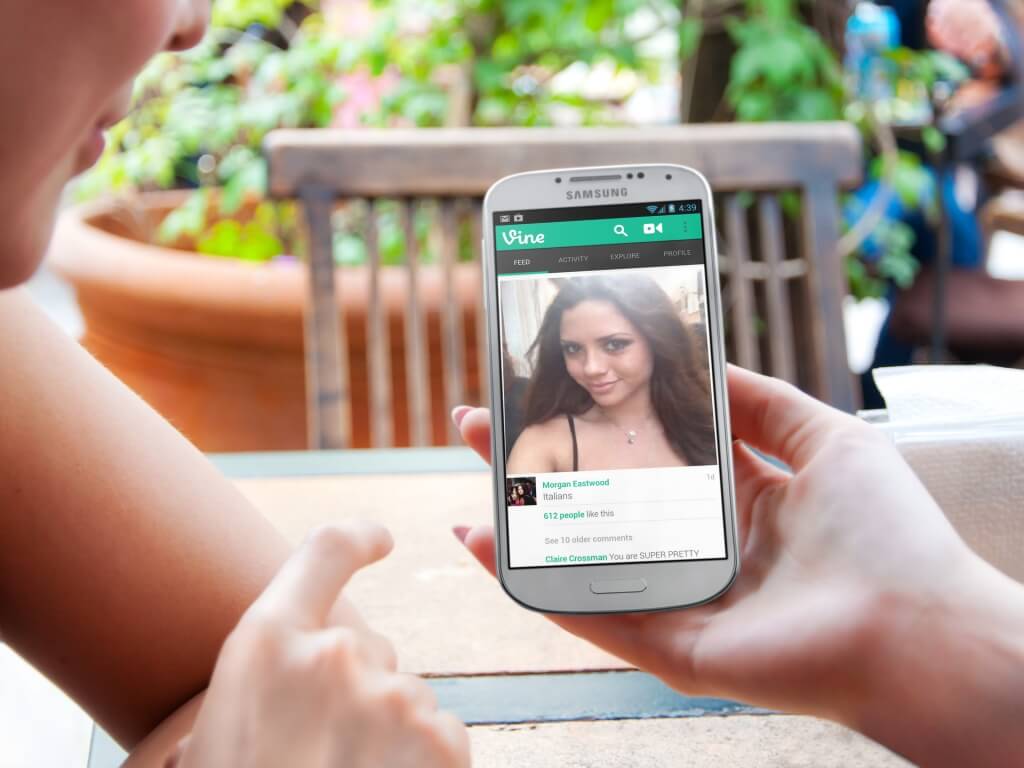 These two good friends are sitting on a terrace on a sunny day discussing the latest gossip on a Samsung Galaxy mockup. They seem to be checking the latest news about their friends on a news feed. They may also be scanning through everyone's latest photos on their favorite photo sharing app. The two are smiling and enjoying the sunny day together, lending the mockup a relaxed atmosphere
5. Show Me Something Cool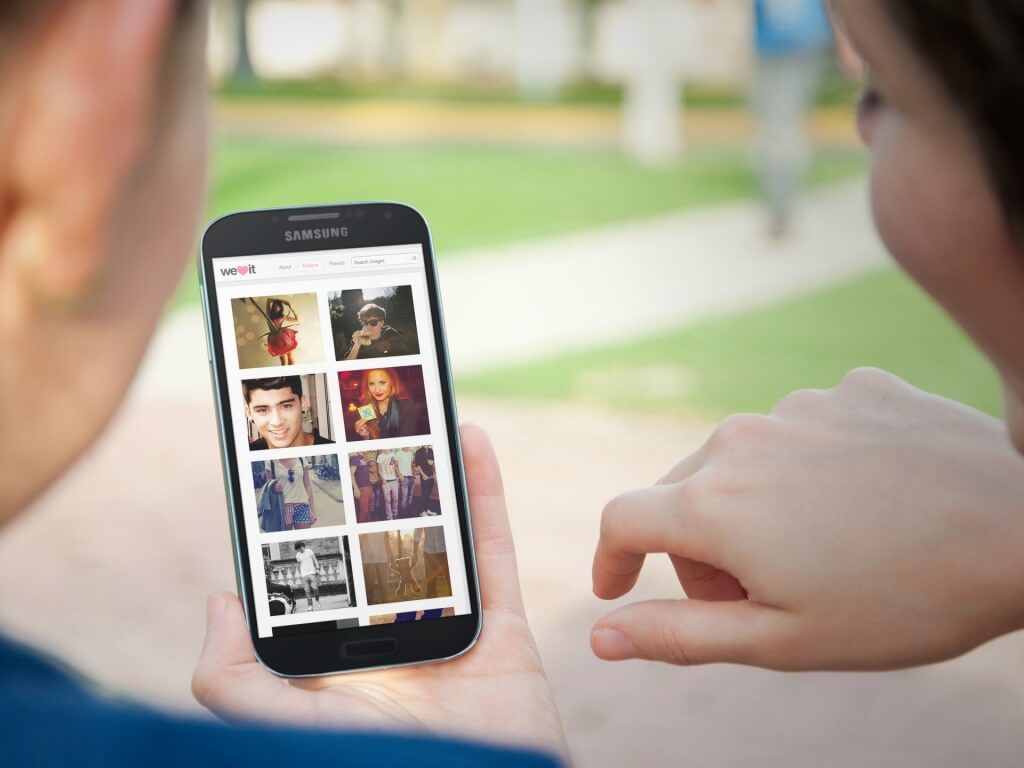 A girl shows her favorite app to her friend on her Samsung Galaxy S4. They are sitting close together at a nice park on a sunny day, making this mockup perfect for a photo-sharing app. They are enjoying taking selfies together after a fun day at the park.
6. Exchanging Contact Info with an iPhone 5S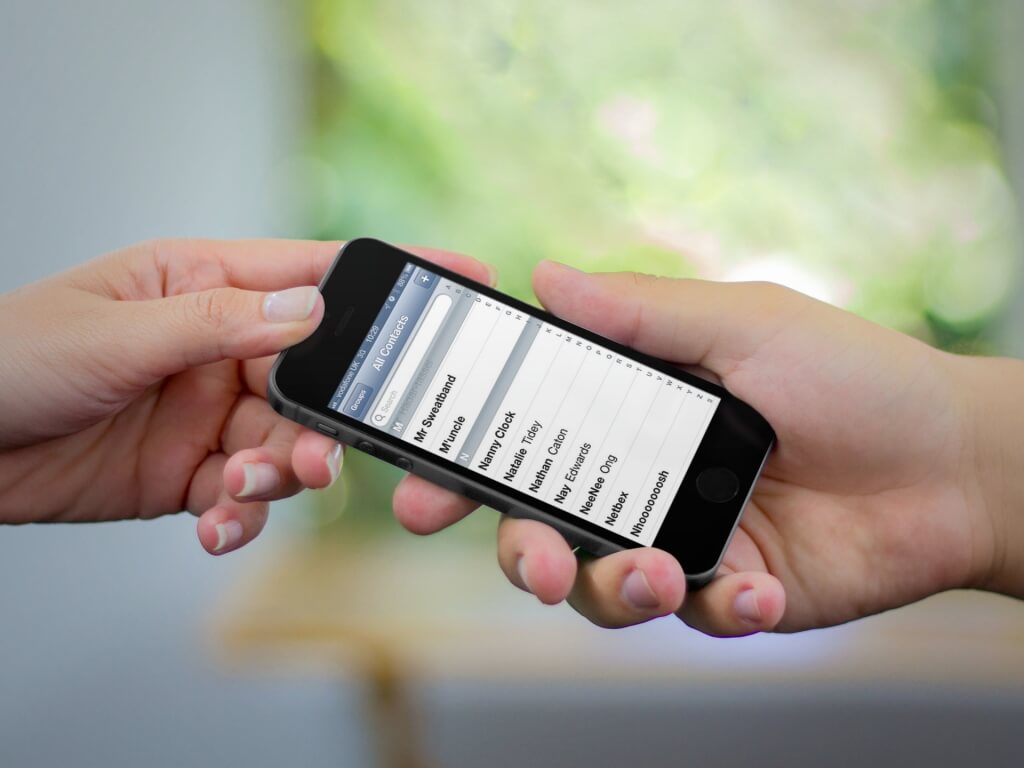 With this iPhone 5s mockup you can show off a great real world interaction as a girl hands an iPhone 5s back to a man. It seems like she has just given him her contact info and is returning the phone. The iPhone 5s is held in portrait view at center stage as she hands it back, so you could show off how to add someone on your social network.
7. Waiting with a Samsung Galaxy S4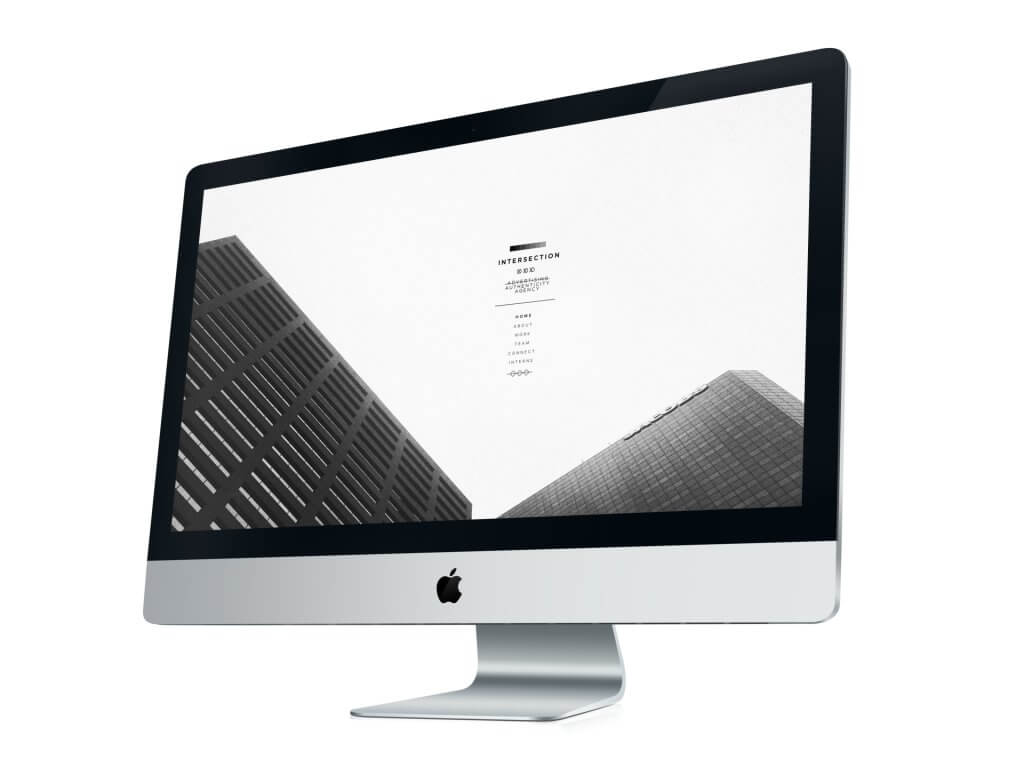 A woman in nice clothes peruses her phone while she waits. The woman sits on a comfortable looking chair, leaning on the armrest in a relaxed fashion. She could be waiting for a date to come and pick her up for dinner. You could show off a cool dating app or messaging app in this Samsung Galaxy S4 mockup.
8. iPhone 6 Plus at a Coffee Shop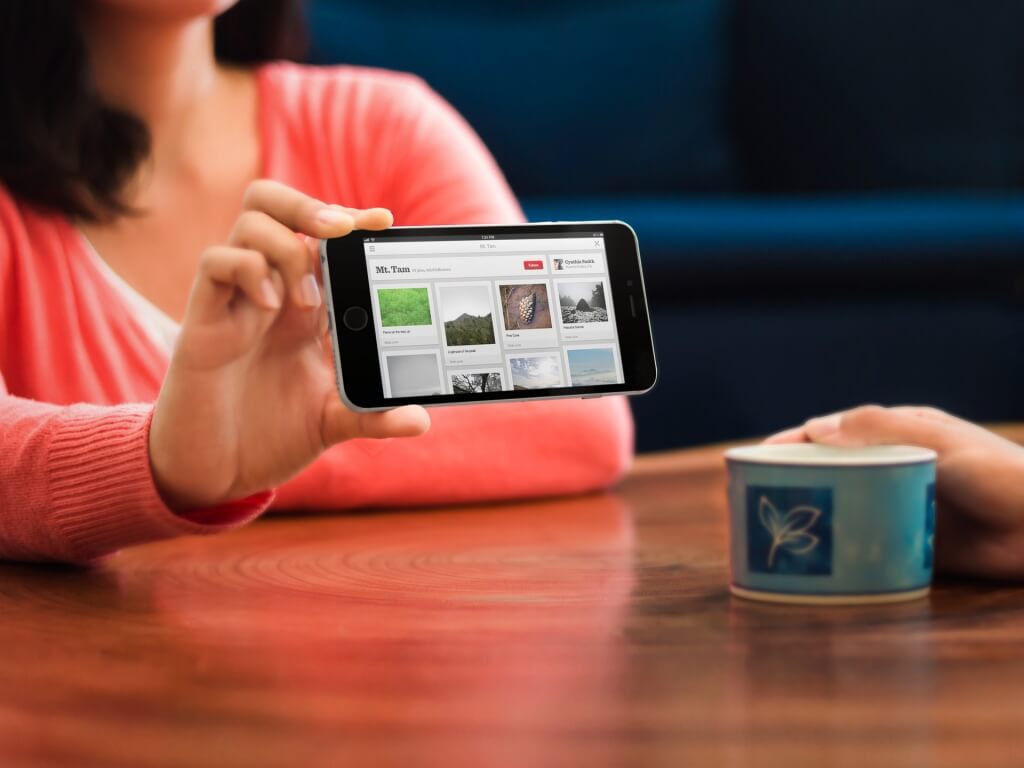 You could use this black iPhone 6 Plus staged at a coffee place to give a fantastic  landscape view of your app. A woman holds up her iPhone 6 Plus to show to a friend sitting across from her. They are sitting at a wooden table and her friend is holding a small teal coffee cup in her hand as she listens to her friend tell her about her favorite app.
9. Friends Hanging Out Holding an LG Optimus L7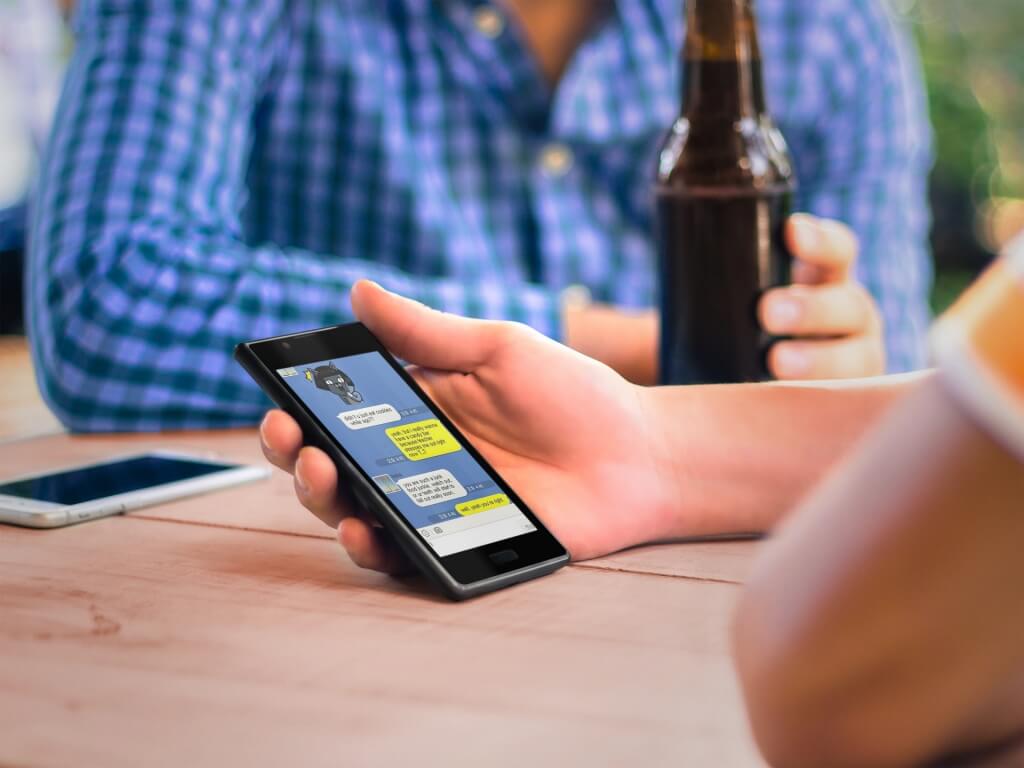 This is a familiar scene featuring two friends enjoying a beer at their favorite local bar. They are sitting and waiting for the rest of their good friends to join them for casual Saturday afternoon drinks. One friend is holding up an LG Optimus L7 to check for updates on their friends' whereabouts and the plan for the evening of fun. This would be a wonderful spot for any great social app.
10. Guys Gaming on Their iPads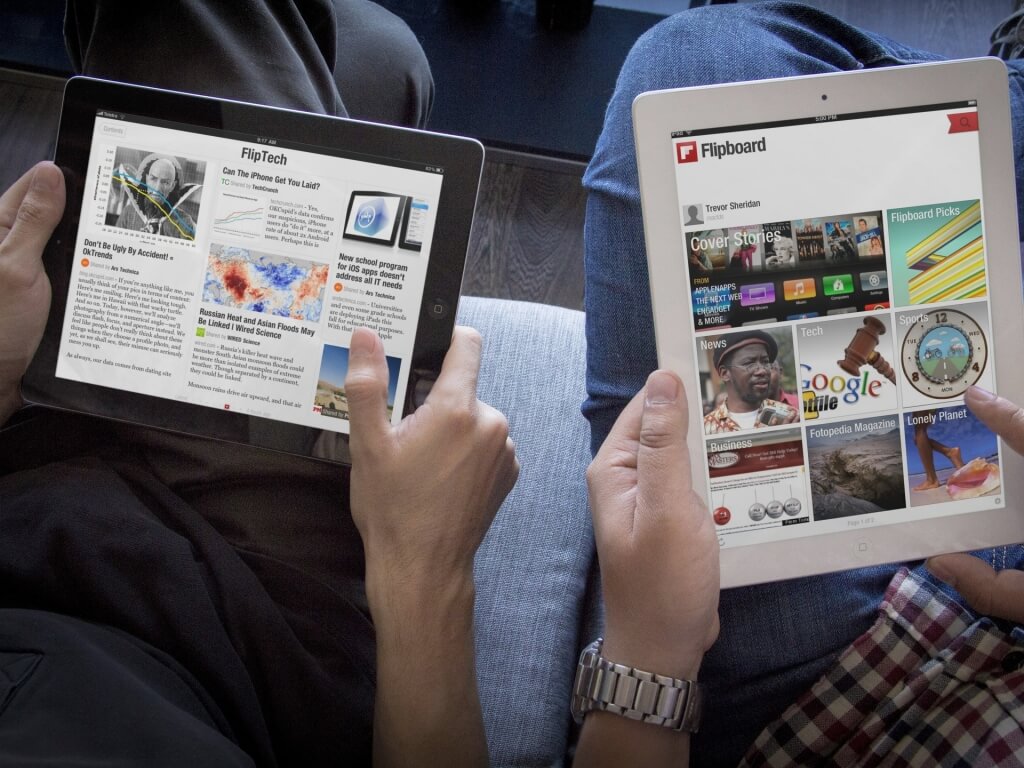 If you need a larger view of your app you can use this set with not one, but two iPad mockups for you to set up your app. The iPad on the left is set to landscape view and the iPad on the right is set to portrait mode soyou can show off two different use cases of your app or perhaps a view of both your app and your website. These two guys hanging out on a couch together makes a great social setting for your app mockup.
Are you ready to show off your social app in one of these awesome mockups for social apps?
Go ahead and start here!
Also, check out our 10 App Store Optimization (ASO) Mistakes You Should Avoid post and 7 Tips for Promoting Your App without Money
"Can't mention this enough: For web/UI designers, Placeit is a great online tool" Six Revisions 5/5
---
---