Business Apps
It is always better to show off your product in a real-world situation to really give it life. For that reason, we've collected the best of the best for any type of app or website that you can use to really set yourself apart from the crowd. These are a few of our top product mockups for apps to make your business stand out.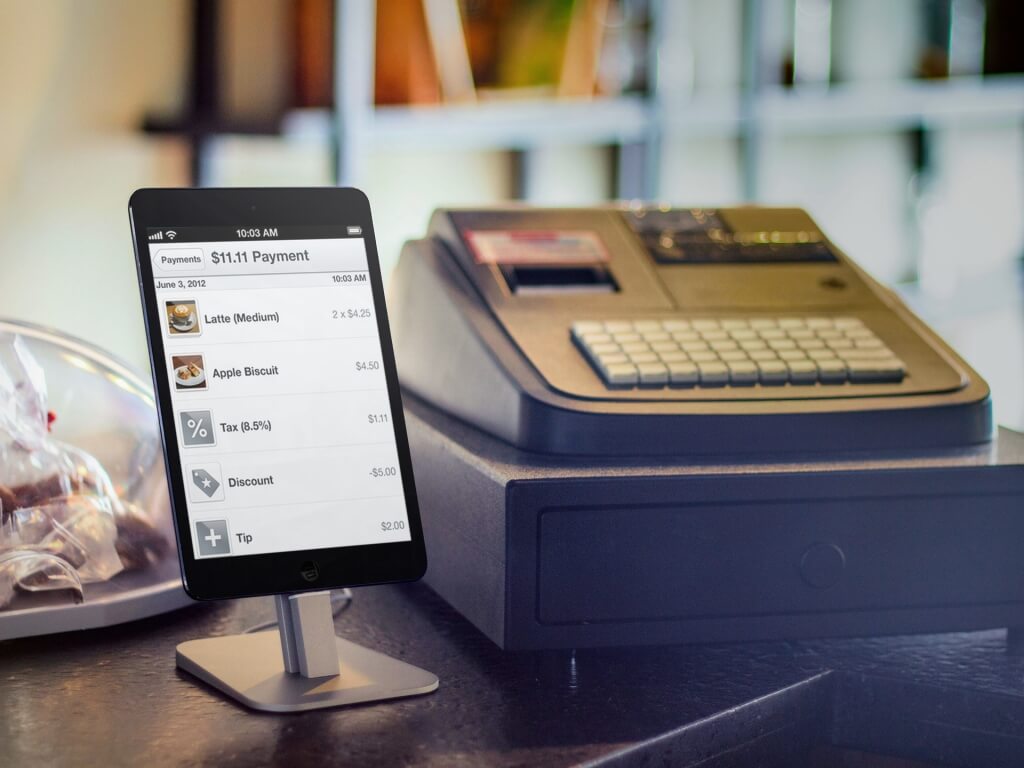 You can show off an app to help small business owners manage their business on this iPad Mini mockup next to a cash register. The relatively neutral backdrop is suitable for almost any type of small business. The iPad Mini stands out next to the dark countertop and grey cash register, and the light coming in from the right side of the screen almost creates a spotlight on the iPad Mini mockup and your app.
Fitness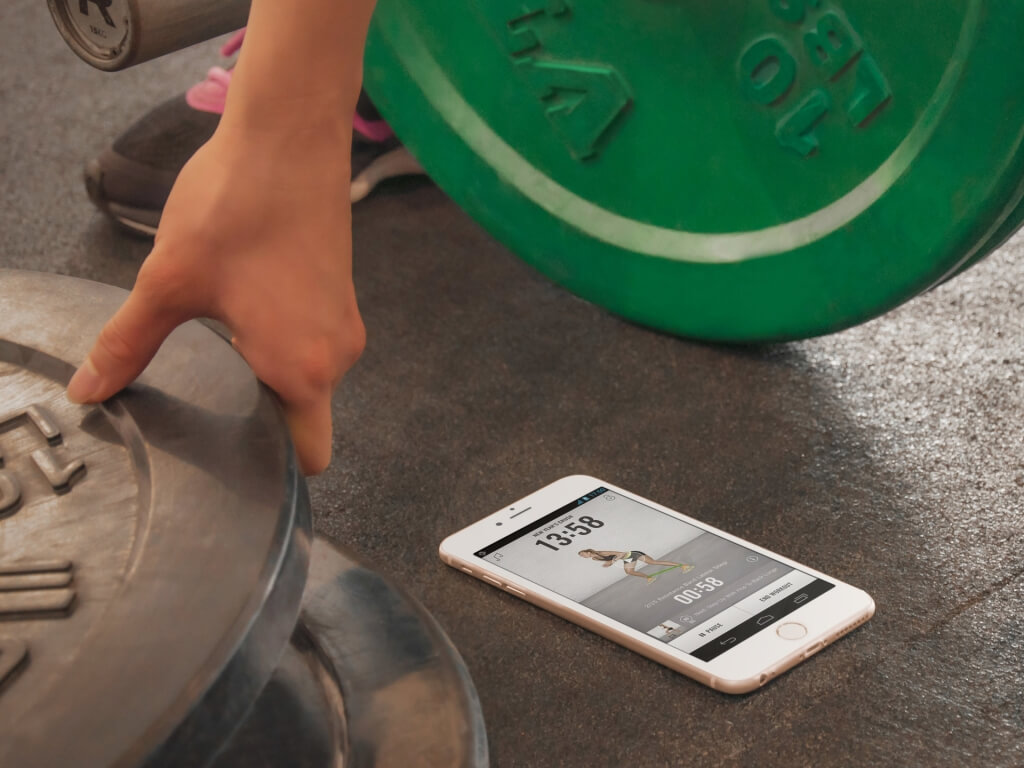 There are far too many fitness apps that claim they are the best. You can use this iPhone 6 mockup to differentiate yourself from the sea of lesser apps. This iPhone 6 mockup shows a woman picking up a weight plate to add to her barbell. The focus is on an iPhone 6, which lies on the ground next to the barbell. The brightly lit scene is perfect for showing off a handy fitness app.
Reading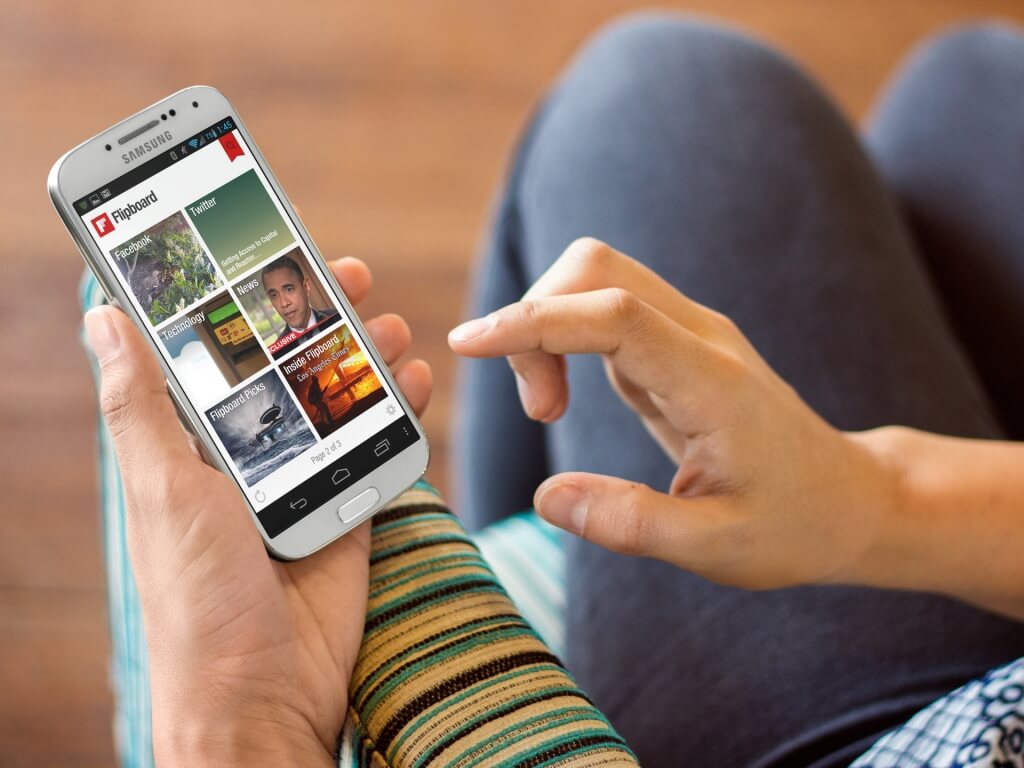 You can easily show off an editorial or reading app on this Galaxy S4. Here, a woman is relaxing on a striped couch in her home enjoying a light read. Her finger hovers above the screen ready to scroll to the next page. The bright and casual scene will definitely complement any reading app.
Design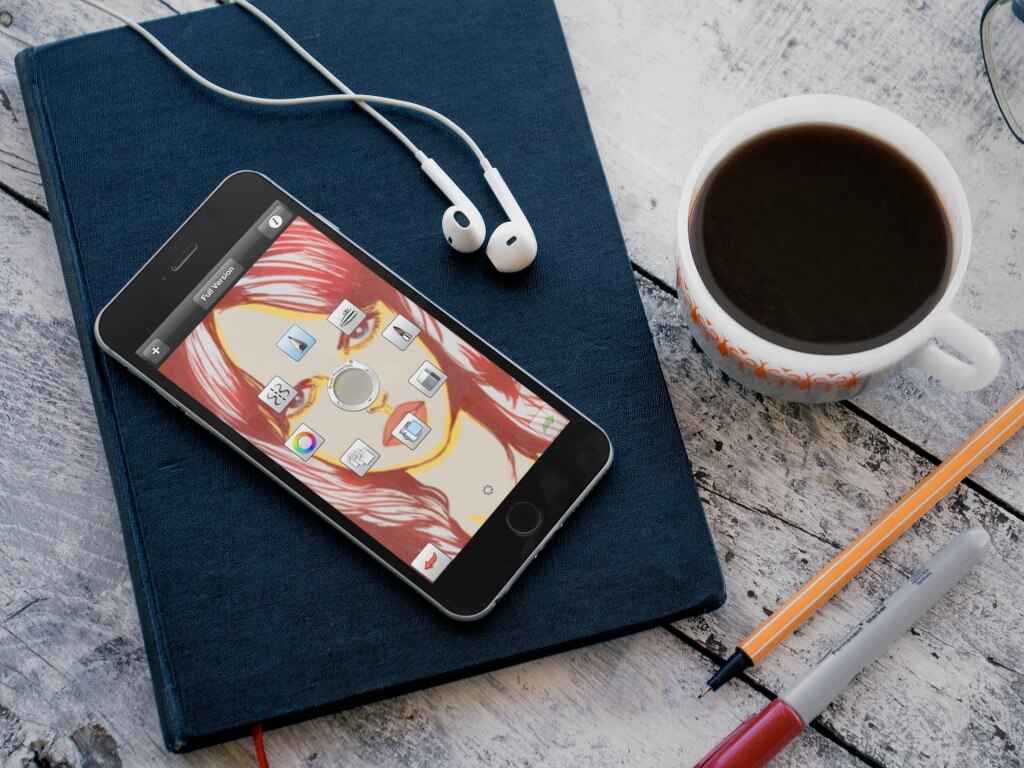 This is a lovely and simple place to show off a drawing or design app for the artistic crowd. An iPhone lies on top of a blue hardcover book with drawing pens and a cup of black coffee nearby. A pair of white headphones are attached to the iPhone 6 Plus, adding to the atmosphere of creativity. The soft blue color scheme will make any bright and artistic app shine in this mockup.
Music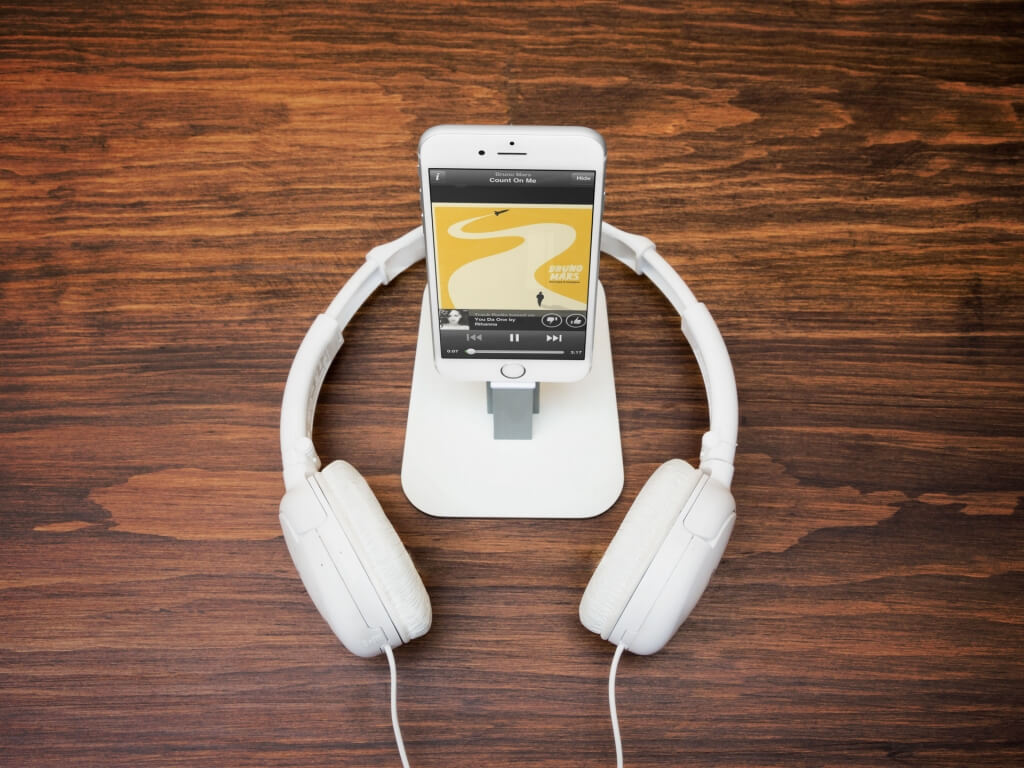 This is probably my favorite. It is by far one of the most gorgeous product mockups to stand out. In this scene, an iPhone rests on its stand with a pair of bright white headphones around its base. The white iPhone and headphones make a bold contrast against the dark wooden desk. The headphones around the base also create a striking symmetry. This is perfect to really catch your market's attention.
Gaming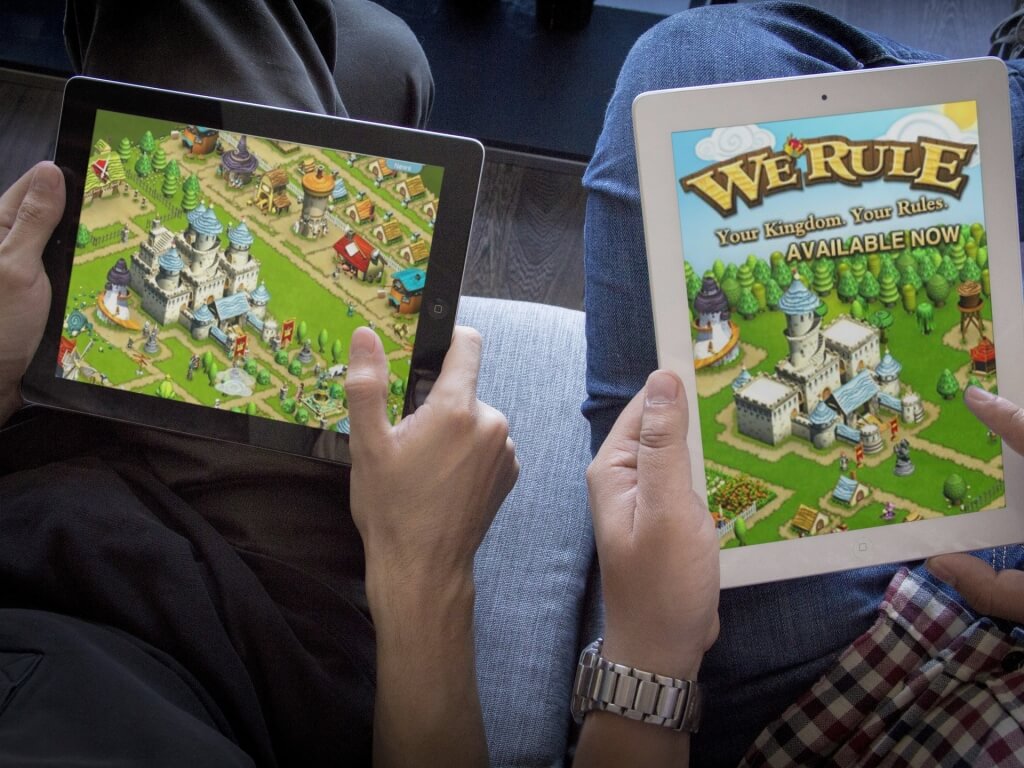 iPads have become a very popular platform for casual games, making this an ideal place to present a great new game mockup. In this stage we have two men hanging out on a couch with their iPads. The man on the left is holding his iPad in landscape view and the one on the right has his in portrait view so you can get two different shots of your game.
Kids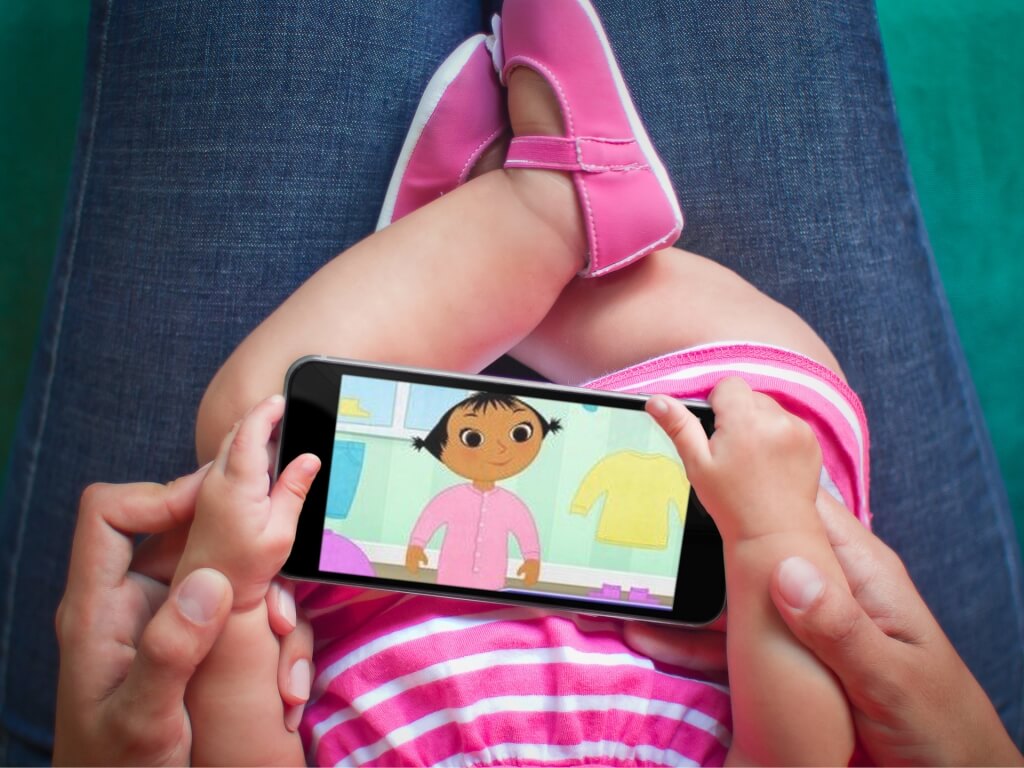 This is the perfect place to show off an app for kids! Here we have a small child on his mothers lap looking at the screen of an iPhone 6. The child is in an adorable pink dress and shoes and her tiny hands grip the iPad in earnest interest.
Social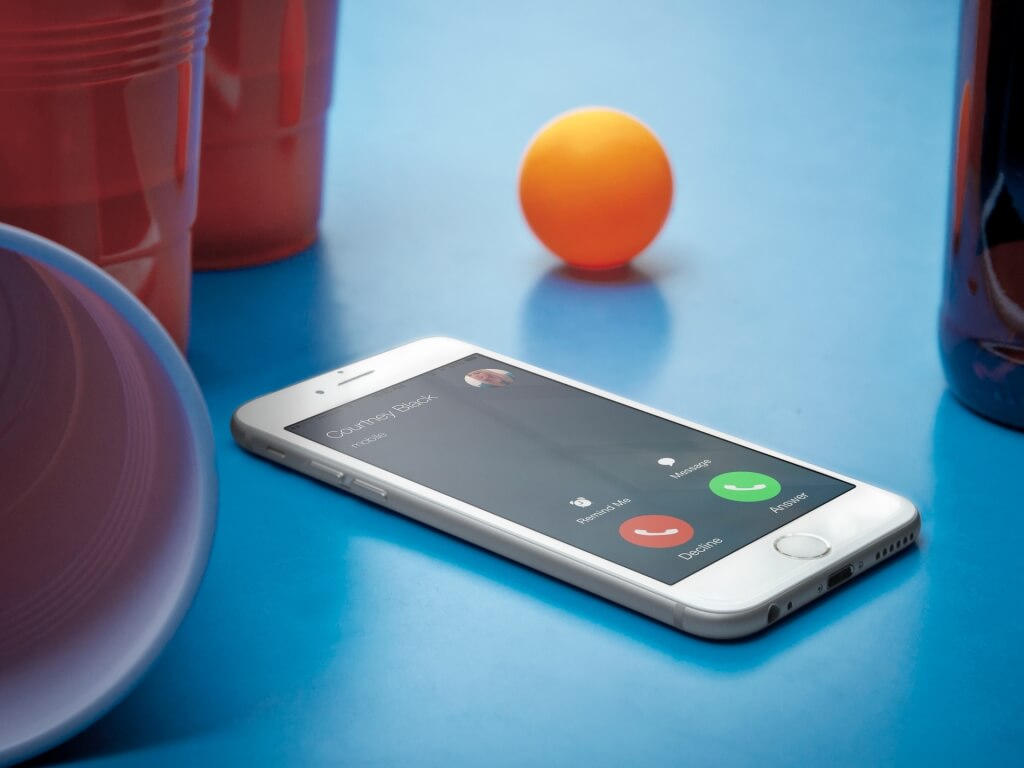 This stage is ideal for a social networking app, as the ping pong table and telltale party cups let us know we're at a rager. A White iPhone 6 sits contrasted against the blue table, with the bright orange ball providing a flash of color and an exuberant feel. Perhaps you could use this stage to show off how notifications operate in your app, as someone calls to see where the party's at.
Photography
This stage would be perfect for presenting a photography app, given that a beautiful vintage camera sits in imperfect focus in the top-left of the frame alongside film reels and other tools. An LG Optimus mockup lies at the center of these on a walnut desk, which lends the scene an air of sophistication and professionalism that will really get your app noticed.
Ready to give these a try?
If you enjoyed this post you can also check out our Promote with an Awesome App Store Screenshots post or 7 Tips for Promoting Your App without Money.
---
---