Designing a Custom Soccer Uniform Has Never Been So Easy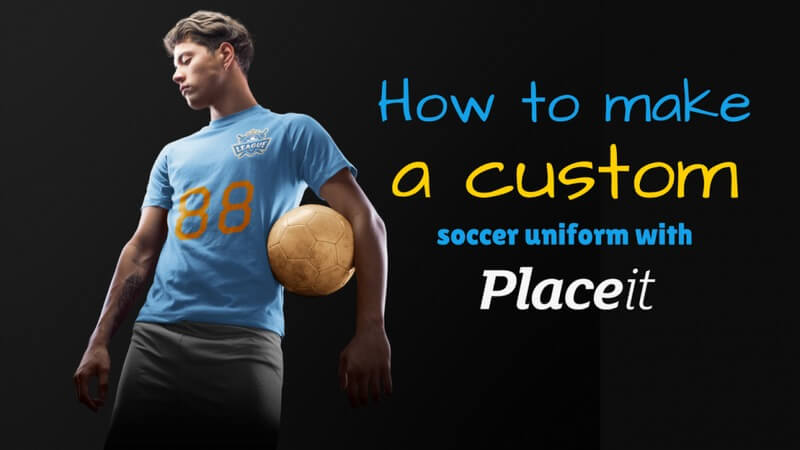 Have you ever struggled with getting your players hyped up for next season? Sometimes putting on a new jersey can make all the difference. Whether you are a soccer coach looking to motivate your team, or a designer specialized in jerseys and sports uniforms, this custom soccer uniform maker will help you show off your designs in amazing action shots of real players out on the field.
In the last post from the soccer series, we showed you how to create a soccer logo for your team using your team colors. Now I'll show you how to create a soccer jersey you can use to hype up your team, show your clients how their logo design will look or show the printer exactly how you would like your soccer team's uniform to look like.
Score a Goal with Placeit's Soccer Jersey Maker
Designing is such a huge task, it takes hours of your time and sometimes showing your work in a flat image doesn't always get the reactions you would expect, why not show a soccer jersey in a cool action shot with real-life players, in a studio or on the field, surely this will wow your customers.   
So, Is Showing off My Design the Only Thing I Can Do with This Custom Soccer Uniform Template?
There are many different things you can do with the image of your custom soccer jersey once you build it and download it from Placeit, here are some examples to get you inspired:
Create a social marketing campaign to sell jerseys to fans and supporters of your team.
Hype up your team for next season with their rad new uniforms.
Show your clients your design without spending hundreds of dollars on it.

Custom Soccer Jerseys – Little Boy Holding the Ball Near the Net
How Do I Use the Soccer Jersey Maker?
Go to Placeit.net > Apparel + Print > Jersey Mockups and look for Soccer in the sidebar (or click on the img down below). Choose the jersey maker you want to use. We have different players, of different ages and you can choose if you want a studio or action shot. Think of what you will be using the image for and this will help you decide which one to use. 
Choose the maker you want, you need the file for your team's logo with a transparent background. We have a post on how to use Placeit's sports logo maker, check it out if you don't have one yet. Or visit our page make your own sports logo.
Upload your team logo, the cool thing is that you can make it bigger and reposition it to fit the jersey just the way you want it to.
Change the color of the jersey, shorts, and ball. Make sure to choose colors that are complimentary to your logo. If you already have team colors you can use a hex code by clicking 'more' in the color picker.
5. Click Download and in a few seconds, you'll get a high res image to be used right away!
What Will I Get When I Click Download?
When you click download, you'll get a high definition 1440 x 1920 pixels png image file to promote your jerseys, hype up your team or show your uniform provider exactly how you want it to look. With this resolution, you can print out posters or banners to promote your team or designs. Remember, bigger images are always better because you can scale down, but you can never scale up without it distorting or getting pixelated. 
How Much Do These Cost?
It costs only $8 USD per image or you can make as many as you want when you subscribe to Placeit's $29 Unlimited Plan. Buying design software or hiring a designer to do the work for you can set you back hundreds of dollars. Also, you can have these images, ready to use in less than five minutes. Isn't that handy?
Here are Some More of Placeit's Jersey Makers: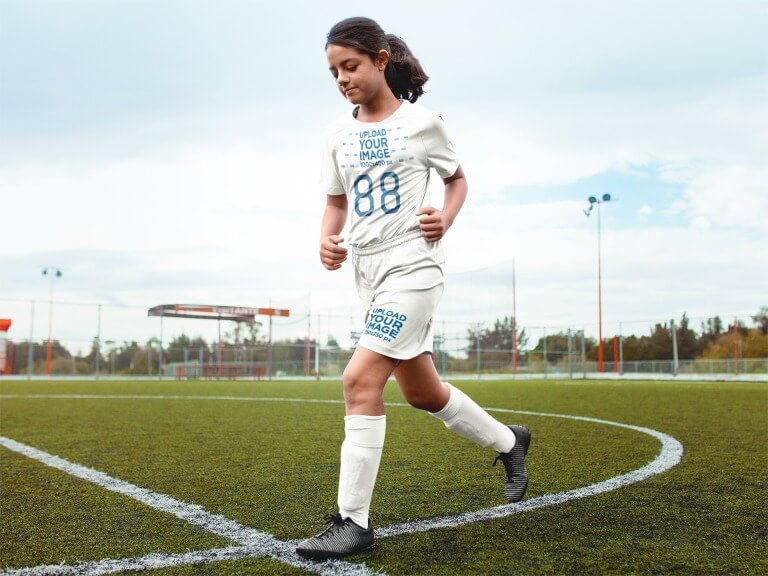 Custom Soccer Jerseys – Girl Running for a Match by Placeit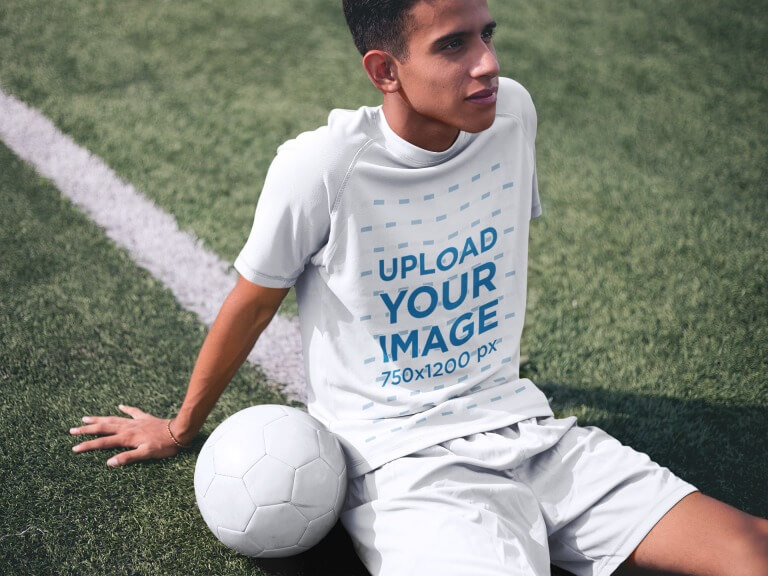 Custom Soccer Jerseys – Teen Chilling at the Field After Training by Placeit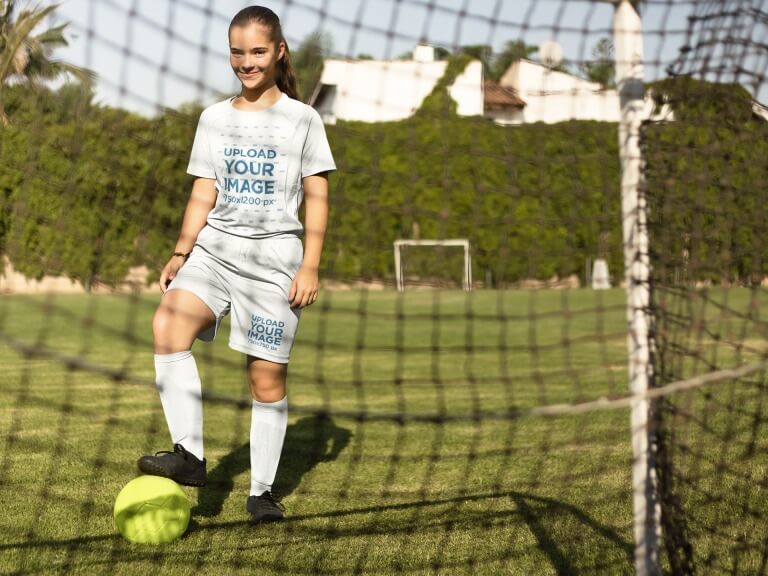 Custom Soccer Jerseys – Little Girl About to Kick the Ball
And we have a bunch more, make sure to check them out and create amazing visuals for your next soccer season. While you're at it, why not check out our Quick Guide for sponsorship packages? Learn how to attract sponsors by offering the right perks.
We also have a tutorial video to make these custom soccer jerseys, check it out down below:
Try Placeit's custom soccer jersey maker out now and start off your soccer season like a champ!
---
---