So you have a new book release planned ahead and you are ready to begin with your marketing strategy? You're in luck because here's where to start. Whenever we think about promoting one of our latest ebooks, or really any product, and we want to skyrocket in sales, a few things should come to mind: a planned strategy, a consumer demographic, and advertisement.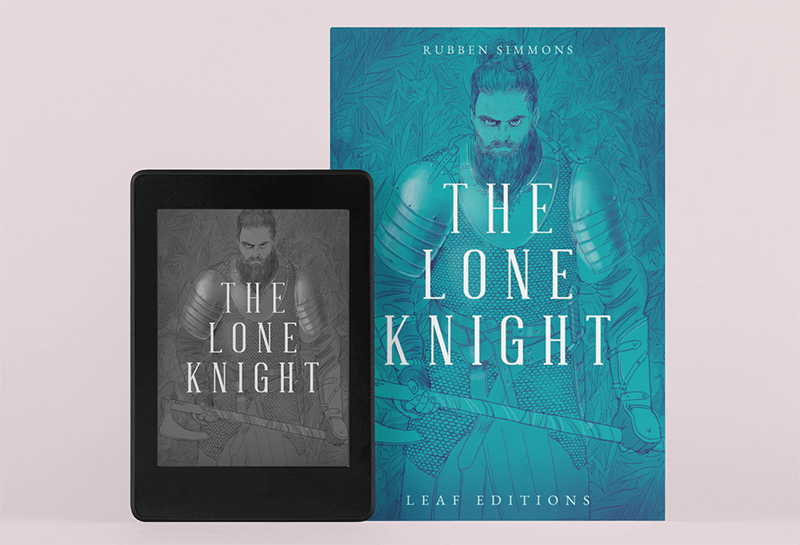 Although we're constantly told to never judge a book by its cover, that doesn't mean we can't create a beautiful ebook design that captivates attention, right? To create a book cover we need any tool we can get to make our advertising even more attractive, like ebook cover software; designing doesn't stop at cover illustrations, think 3D ebook covers. In fact, starting with the right book cover is only the start of your marketing efforts.
The Best Ebook Cover Software Yet
Today, creating your perfect e-book cover is very easy thanks to different tools like Photoshop, but sometimes the deadline is already at our door or we're just not that compatible with PSD files. No need to worry, now you can use an online ebook cover software to create a cover for your book in just seconds!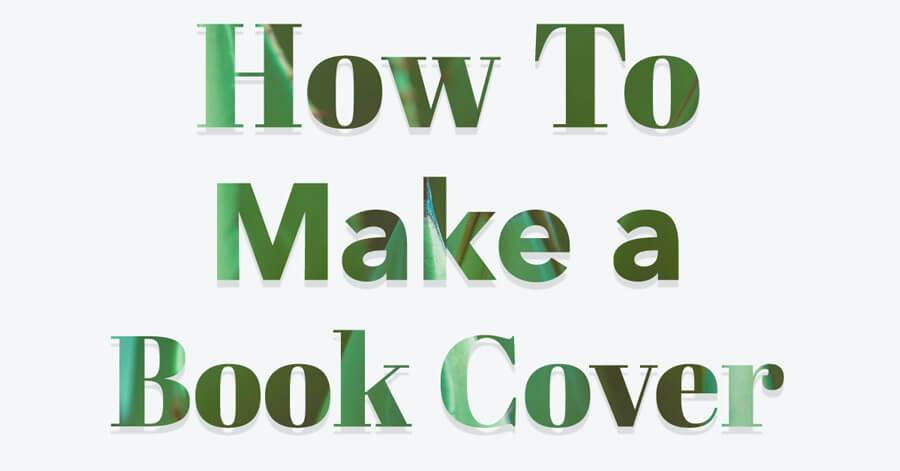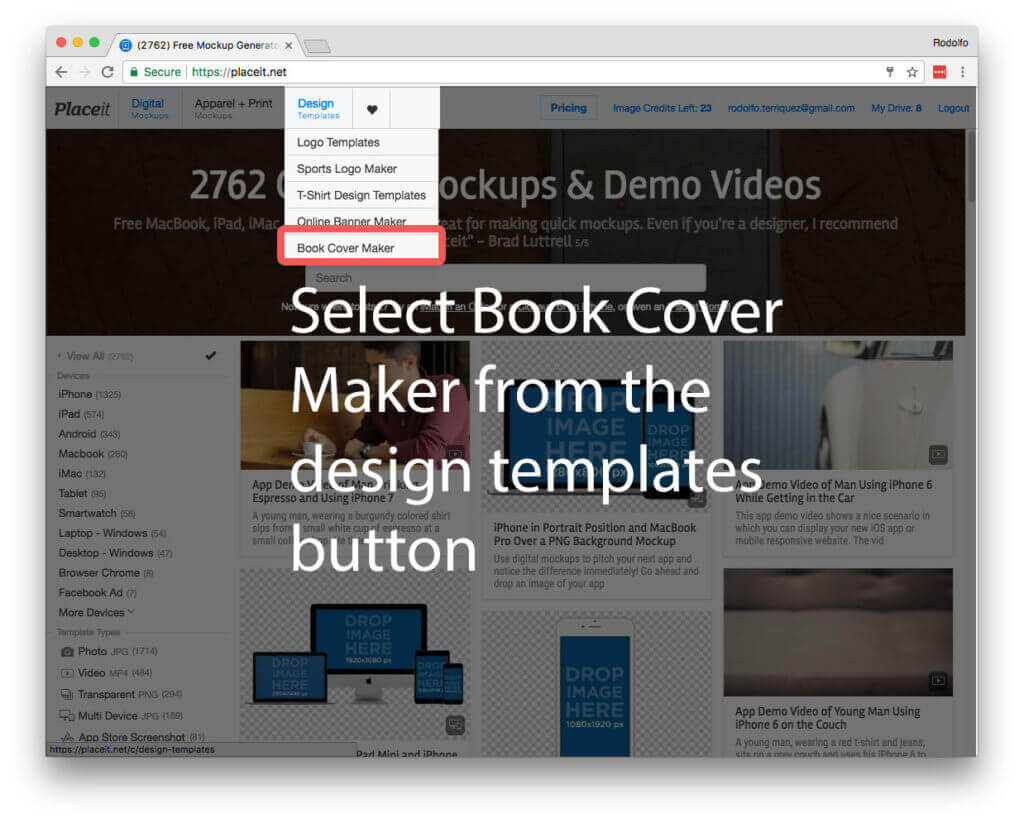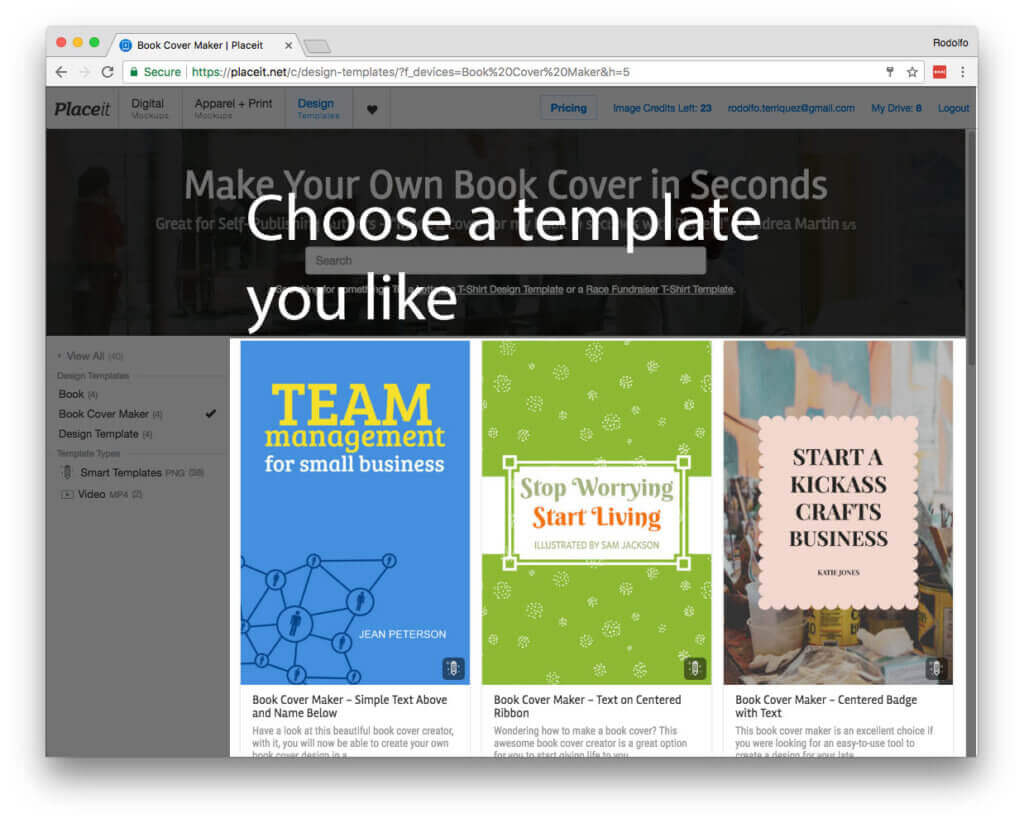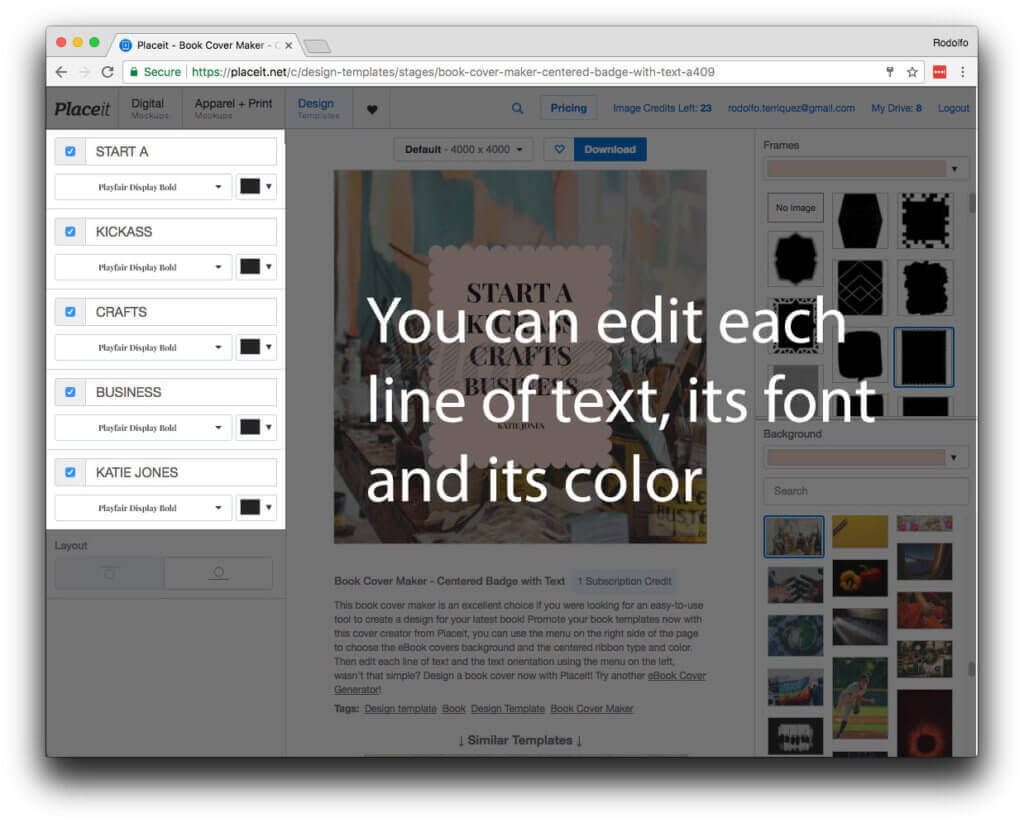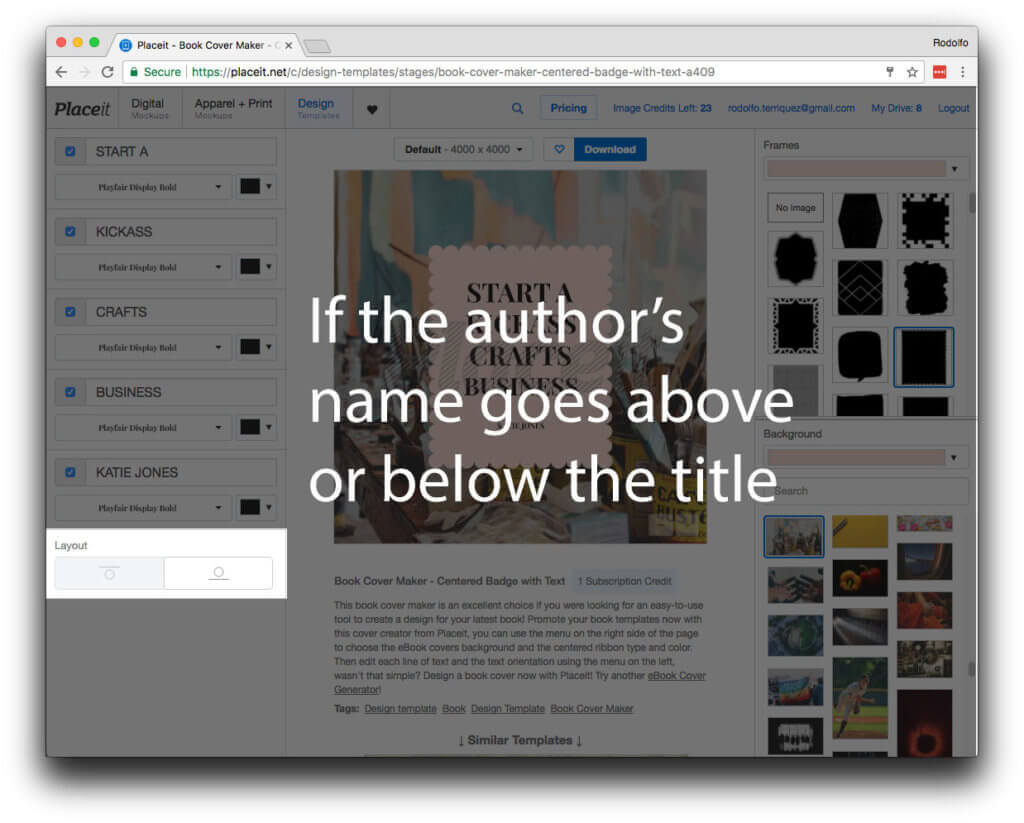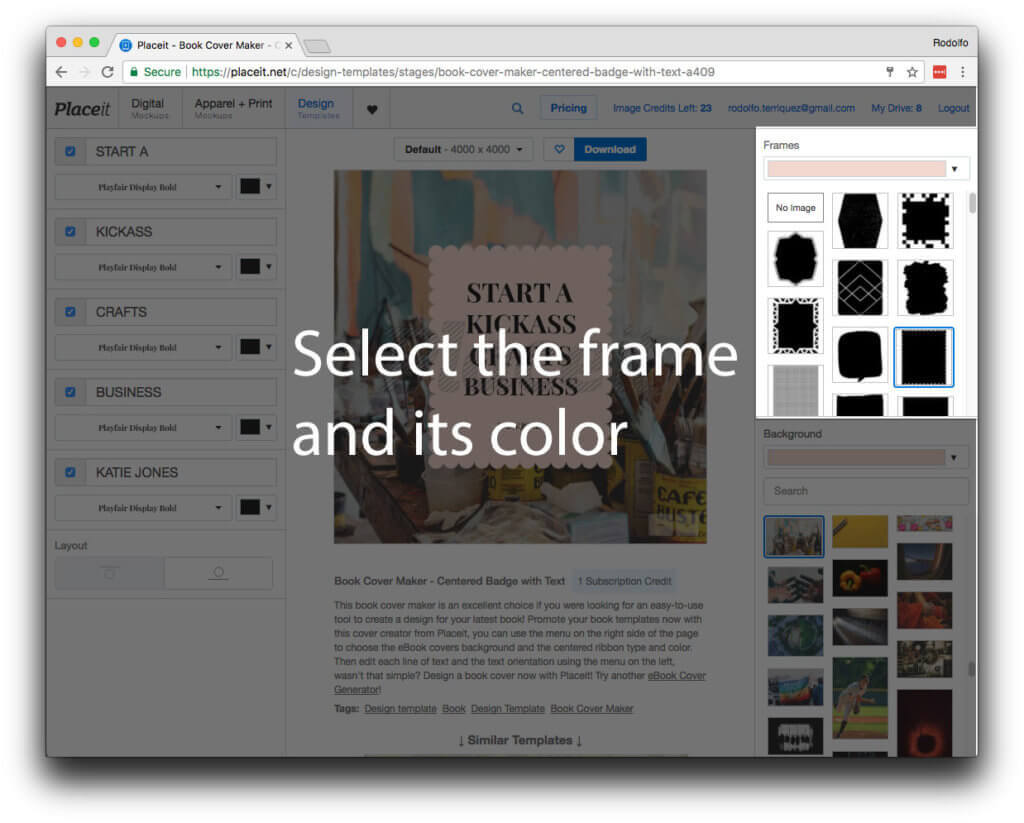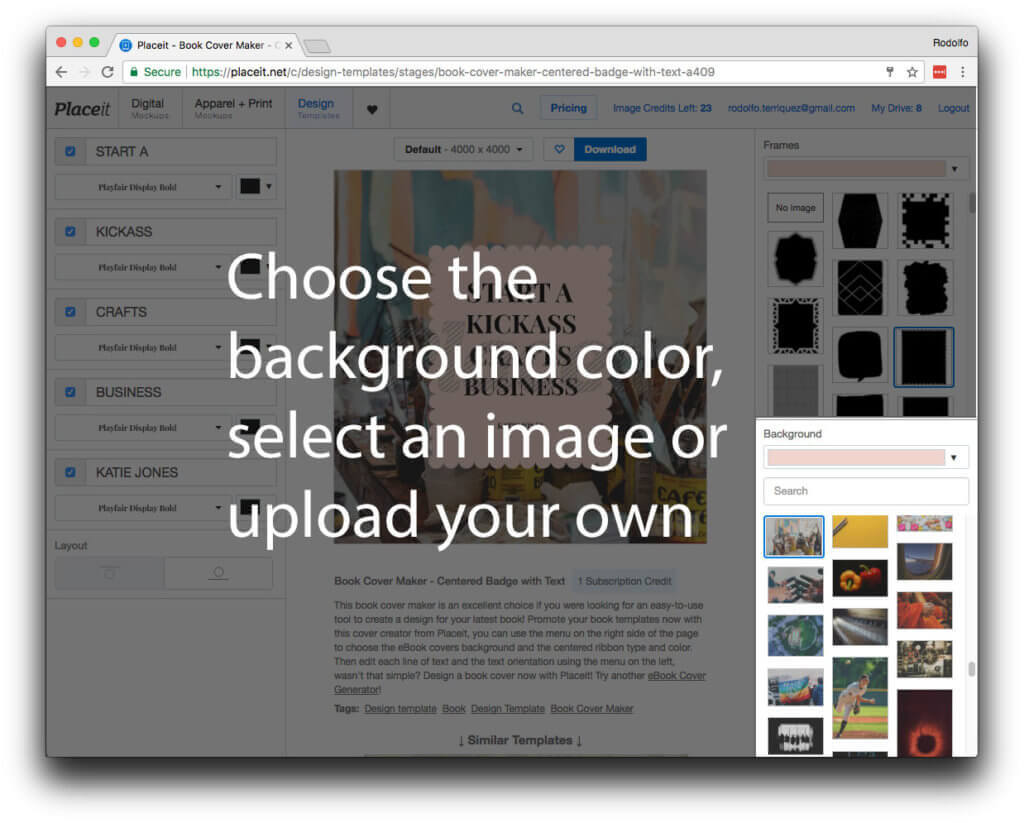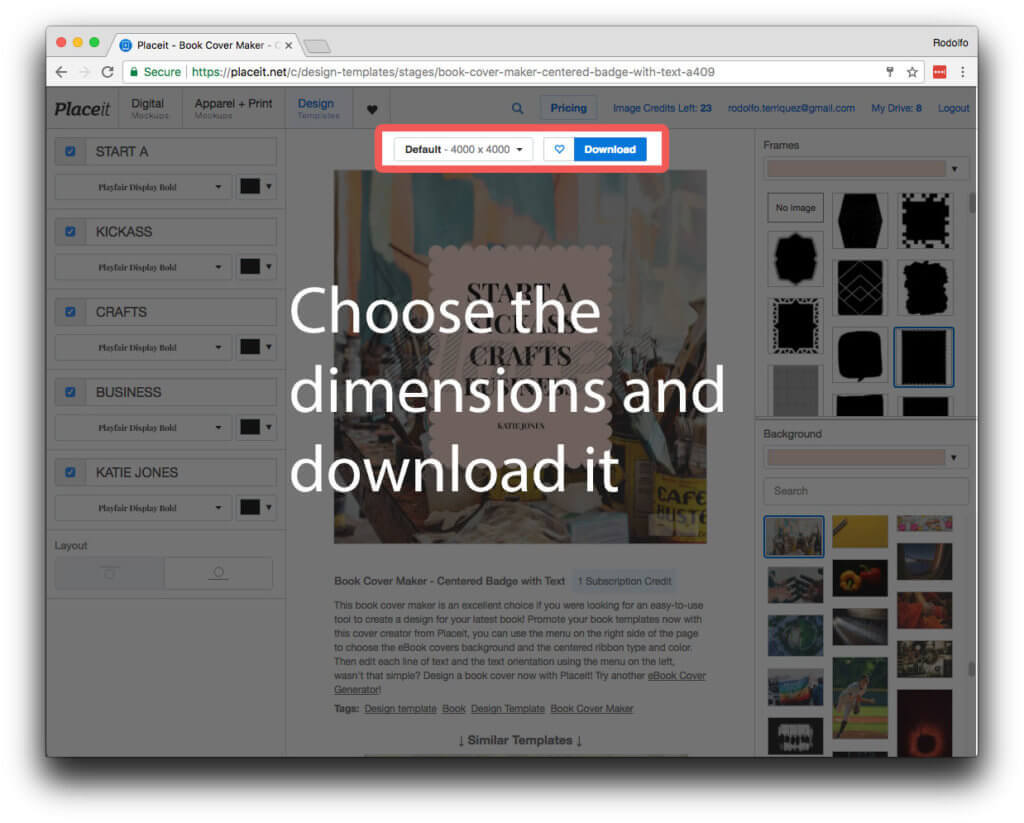 how-to-make-a-book-cover.jpeg
Placeit is an easy-to-use ebook cover software available to use free online! Cool right? Imagine all the book mock-ups you can create on your own and save money from your ebook marketing budget! But it gets even better, there are only 3 steps to creating book covers for your new title, an incredible mockup tool don't you think?
Here are some great examples of 3D book templates featured on our ebook cover software, they're all very realistic, take a look. Here are some examples of all the different kinds of book covers you can make.

Follow the same simple steps to create a 3D Book Mockup and create a Book Video Mockup in seconds. Surprise everyone with a book video mockup like this one:
What are you waiting to upgrade your marketing communication strategy and boost book sales?
This is a great e-book cover design mockup to place your artwork on! It features a classic hardcover angled book standing over a transparent background, ready to showcase your latest story. Make it yours in just a few steps, try it free, you'll love the final result! PNG book mockups are always an awesome choice for versatile advertising, there is no limit!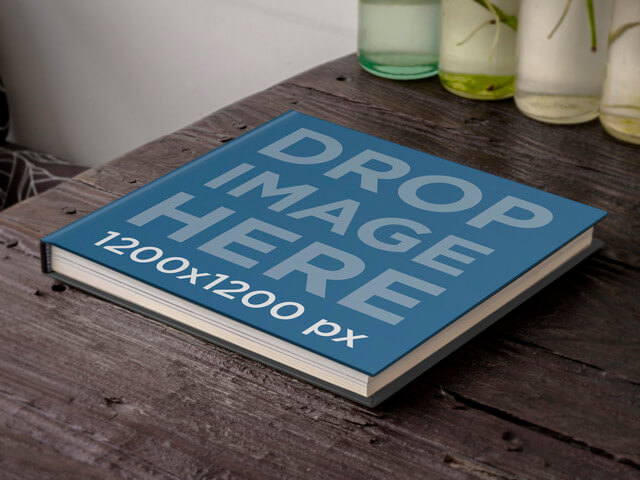 Looking for a more everyday scenario for your readers? This free book mock-up just might be the asset you need to promote your best seller and captivate your readers' attention! Imagine how beautiful your cover artwork will display on this ebook cover of a square hardcover book over a wooden table.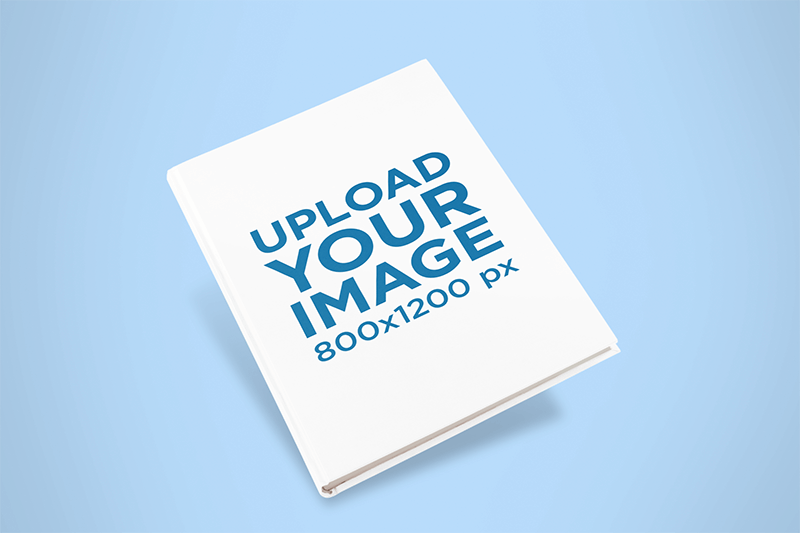 Make this incredible thick paperback book standing in an angled position over a transparent background part of your advertising campaign! It only takes a few seconds to create your next successful ebook release with compelling visuals your readers are going to love. Our ebook cover software has everything you need to achieve your goal!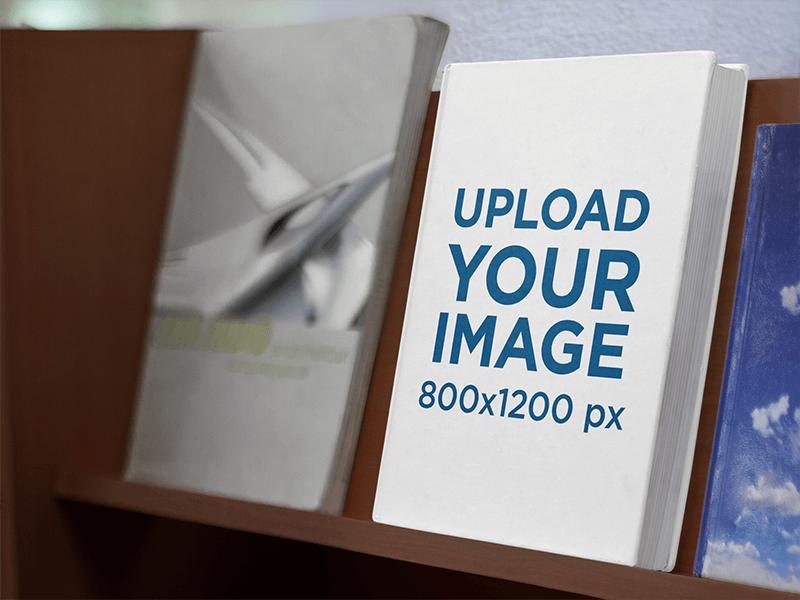 What do you think about this awesome hardcover e-book floating slightly angled over a PNG background? It's the perfect fit for your latest ebook cover, plus it's super easy to personalize with your graphics. You can build your own branding campaign with our online ebook cover software and make a great impression with all your readers!
In fact, we wrote a guide on how to promote your eBook online and offline, so be sure the check it out! And if you need some inspiration when you're designing your book cover, here are a bunch of great examples of premade book covers to get you started.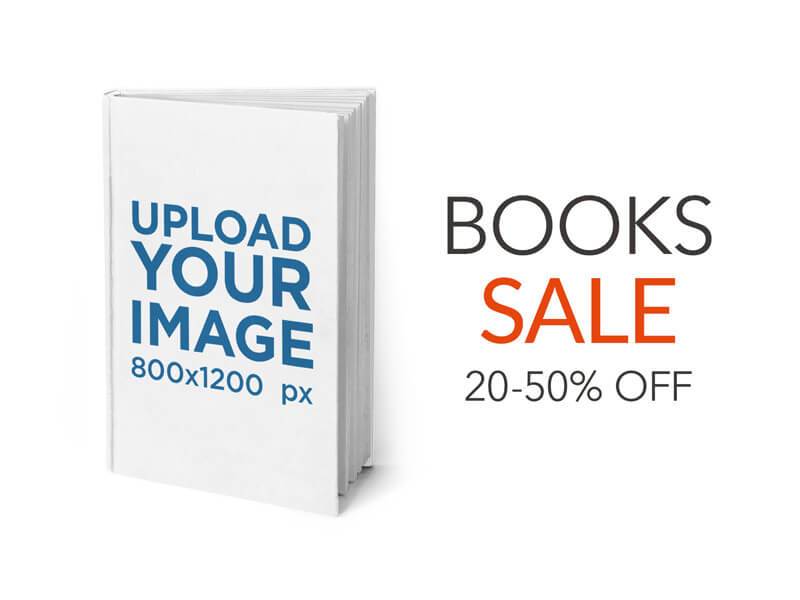 Now, this is a new kind of book mockup we recently released. What's new about them is that you can now add compelling text beside your 3D book mockup so that you can type in a special discount or offer for your prospective readers and convince them of purchasing your book! Start customizing your ebook Facebook ad by clicking here.
Create Book Covers in Seconds!
Now let's get started! Here are the 3 simple steps to using the ebook cover software by Placeit (remember you don't even have to download it, it's all online!):
Select one of our many ebook covers to display your book cover artwork, you can try a Kindle cover mockup, a simple book mock-up, or even an iPad mockup if you want!
Drag and drop

your image file with the closest possible size to the placeholder shown, over the book template. Our cover create will take it from here!

Download

your final visual asset and

done

.
That's all it takes to make your ebook design come to life with our ebook cover software, see for yourself now and start promoting your ebook! If you need some inspiration, here are some examples of different book covers made using our ebook cover software. You might also be interested in Magazine Cover Maker try this Mastering Your Travel Magazine Cover with Placeit
---
---