Travel Magazine Covers for the Wanderlusters
Designing an amazing travel magazine cover is easier than ever with this travel magazine cover maker. This tool allows you to fully customize your template or upload your own images and graphics. Try it out today!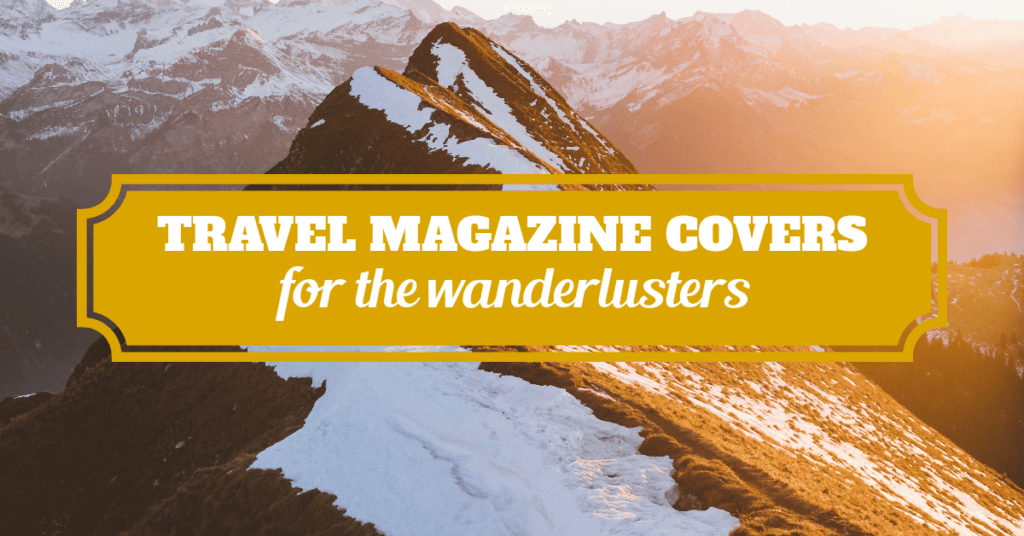 Traveling is a fast-growing trend, those who experience the desire to constantly travel are victims of pure wanderlust. New generations want to connect with other people all around the world, they feel an intense urge to self-develop by experiencing the unknown, unforeseen challenges, and getting to know unfamiliar cultures. A recent study done by Airbnb states that millennials would spend more on acquiring new experiences (traveling basically) than on big purchases like buying a house.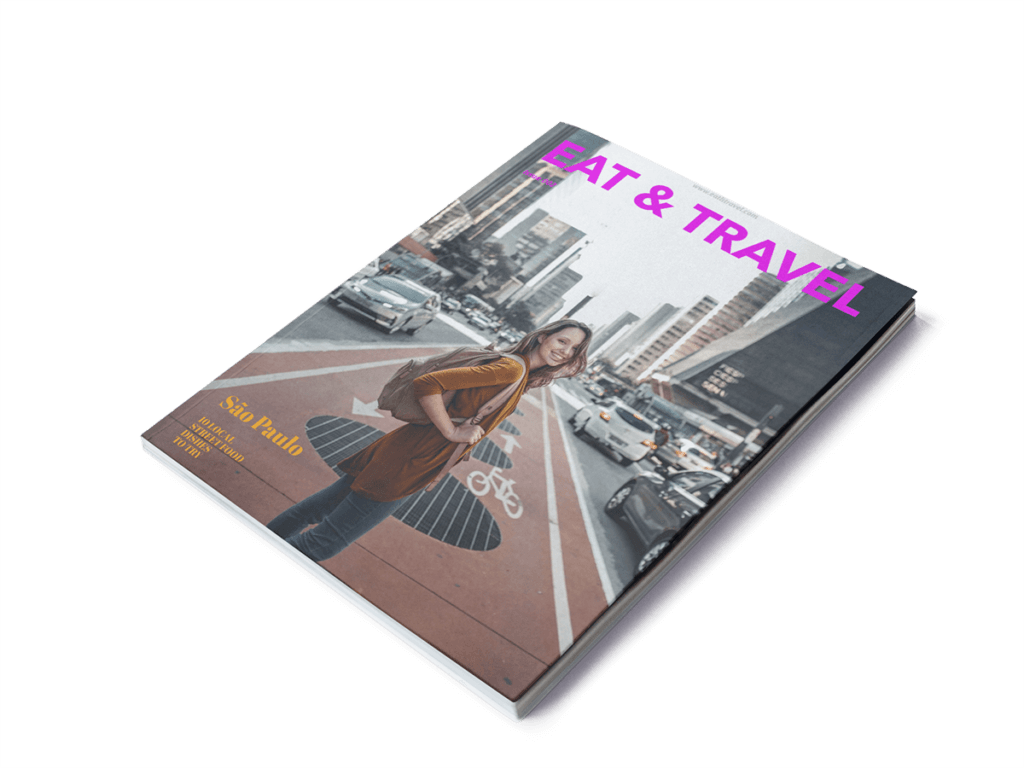 How to Succeed with Your Travel Magazine Startup
So you are thinking about making it official and creating your travel magazine, but you must first define your focus and stick to it. For example, many traveling magazines focus on the subject of luxury-travel, and so, all of their features dance around high-end hotels, restaurants, etc. Other magazines focus on budget-travel, so they display sale opportunities, discounts, cheaper hotels, etc. Remember that a travel magazine works just like travel review websites but you get to talk about everything!
Now, don't get excited about that last EVERYTHING, it's very important that you give your readers valuable information about plane tickets, buses, trains, hotels, food, vaccines, apps, schedules, and everything else that you wish someone would have told you when you first went somewhere.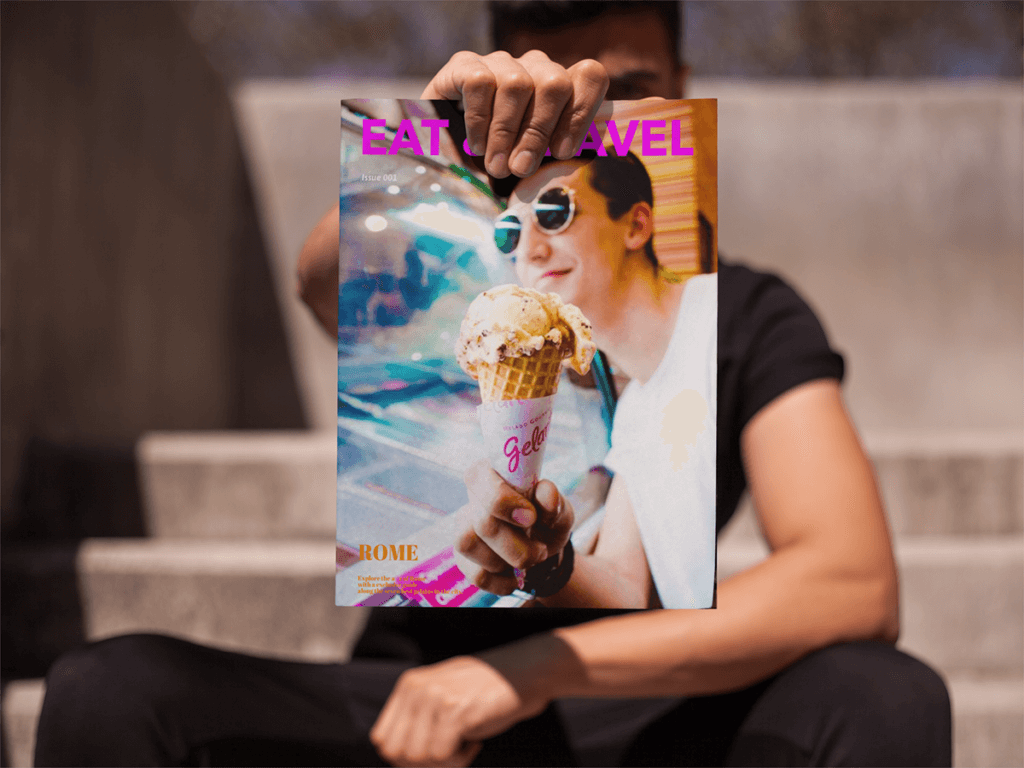 Magazine Cover Design
Something I would recommend is always displaying your cover's edition, issue, or date. It's just smart for easier tracking for your readers.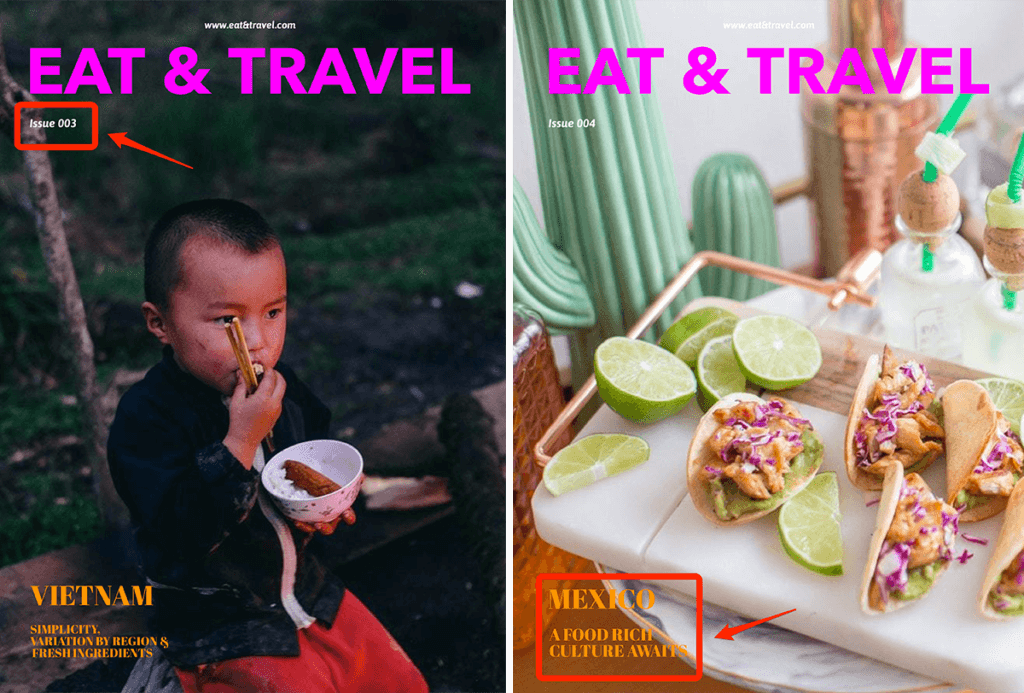 Include great visuals! If you're starting on a budget, don't worry, you can get great visuals online. Look for license-free photographs or you can use Placeit's bank of images. High quality is essential since you are selling the view.
Inspire wanderlust and adventure!
The scene is everything, and so it's no surprise that travelers could go for miles just to stand in some unknown place and admire the view. Inspire people to travel with those views by varying between outdoor images, architectural photos, city shots, wildlife… display photographs that catch the eye, a place that sparks that wanderlust in people. Mention the name of the place you're displaying.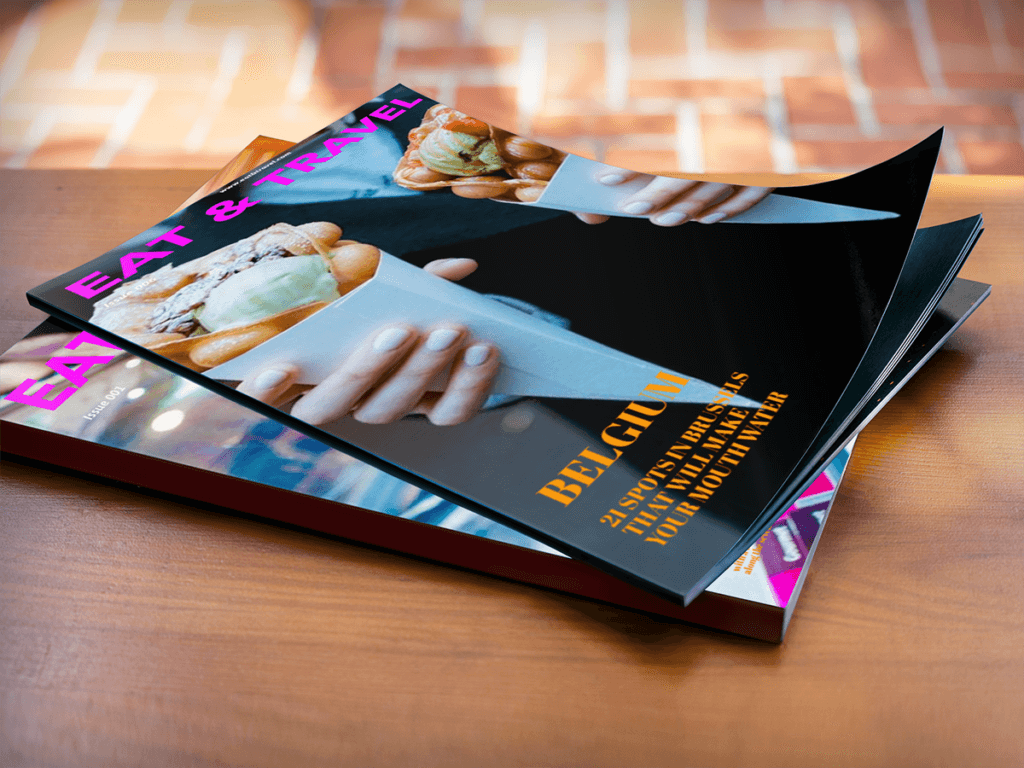 Be consistent with your view, if you are going for a fresh look, then think about it when you choose a font, a color, a message. When combined, they should reflect that mood.
Avoid using unreadable fonts, you want to be very specific, and very clean. Try using high-contrast colors that match your photograph background.

Using Placeit Magazine Cover Templates
You can use Placeit's Travel Magazine Cover Maker to design your own magazine cover in seconds! It's very easy to do and no Photoshop is needed. You won't need any complicated software or design skills! It's as simple as selecting and downloading!
Printing or sharing online? Whether you decide to print or to stick to an Online Travel Magazine, Placeit's Magazine Cover image is in high resolution for either of those. There are tons of options to customize your travel magazine cover layout with Placeit's templates.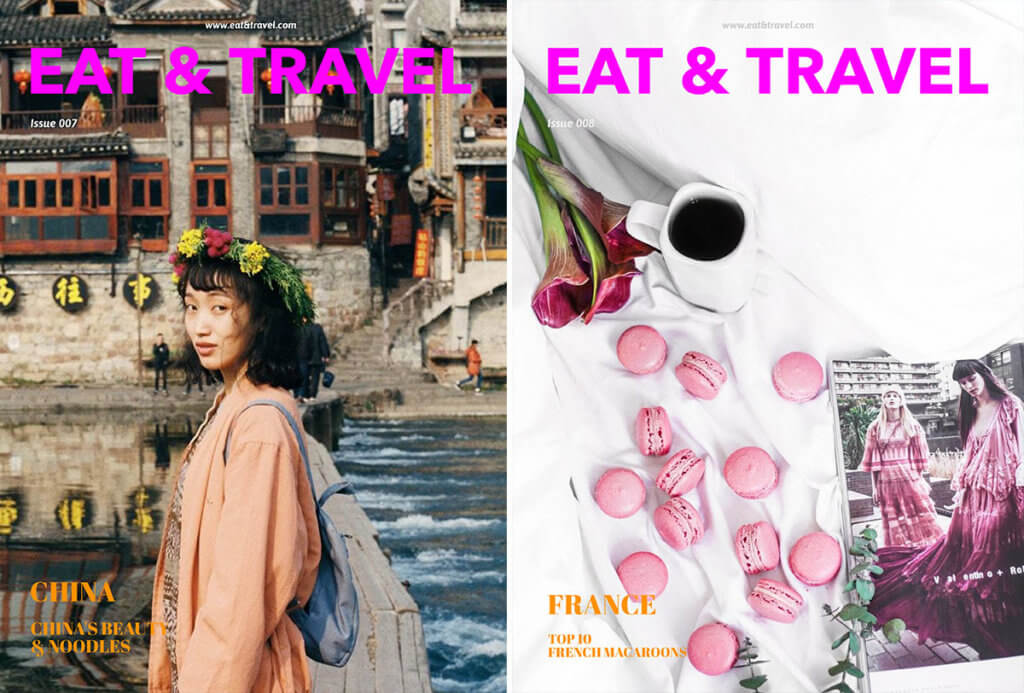 Grow your travel magazine with professional-looking graphics without spending a fortune or waiting for weeks to get your designs. Design it by yourself with Placeit. So now you know… inspire others to travel around the world with amazing Magazine Issue Covers you can make in just a few seconds!
"My magazine cover looks flashing on Placeit's magazine cover templates!"
Beth Harris 5/5
---
Mastering Your Travel Magazine Cover with Placeit
Traveling is a fast growing trend, if you are a travel magazine startup or you have been on the market for a while, and you are looking for tools to create easy stunning cover this might be helpful! Design Travel Magazine Covers in just a few seconds, get the best tips and use easy templates to customize your professional cover!
Make a Travel Magazine Cover
---