Sometimes apps just look better in a larger format, or it could be that you want to show off your website on a device. The iPad has the perfect screen size to display your mockup and we have just the right stages to complement them.
1. Working from Home

We have talked about this awesome stage before as one of the best stages for your business apps, so unsurprisingly it is also one of the best iPad stages. This is a gorgeous versatile home office shot at a wide angle with a man working on his iPad with a stylus. It is a clean top shot of the desk and iPad mockup, with just the right lighting and colors to make any app look great. You can work in an app that would require a stylus like a design app or drawing app. This would also work really well with a business app since the newspapers on the left-hand side are from the business section of the newspaper. You can use these props to complement your mockup.
2. Martha Stewart Enthusiast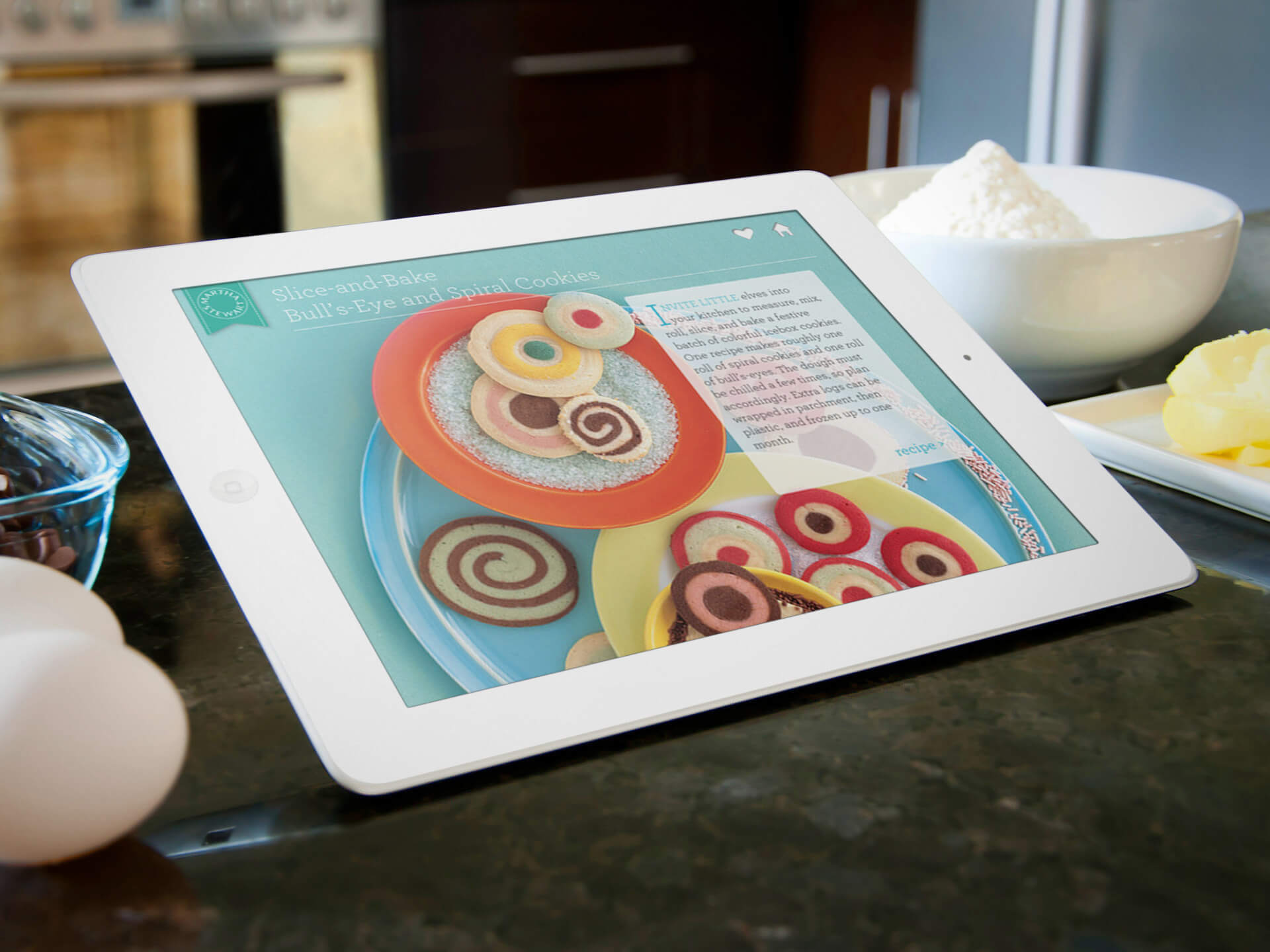 This is a new stage and a crowd favorite so far. The iPad mockup sits in landscape mode on a kitchen counter surrounded by baking ingredients. The kitchen countertop is a dark gray stone and the appliances in the background have a matching color palette. This iPad mockup is perfect for a cooking or baking app that you can use in the kitchen. This would also work well for an online magazine or blog that covers similar topics.
3. Check Me Out
To show off a great app for a small business you can display your billing app on this iPad Mini next to a cash register. The iPad mini mockup is set on its grey stand and is waiting to collect. Behind it, a plate of treats is ready to be sold. The iPad is in portrait view making it more suitable for an app than a website. The color scheme has some chocolate tones that you can really take advantage of. This stage would be great for any other app or website that can be helpful to small businesses. An app that can potentially be in constant use would work best here.
4. Anything Goes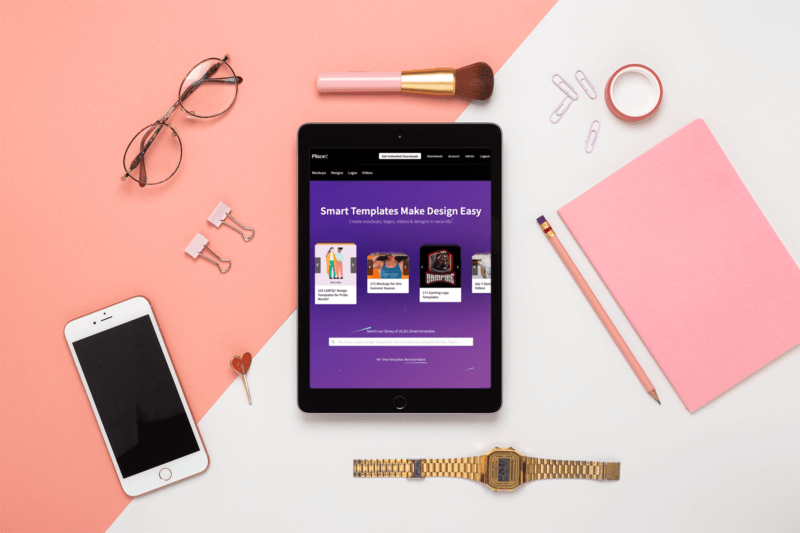 This is the perfect place to show off how your website works, feels and looks inside of an iPad. Go ahead, try interacting with the website on the iPad. You can easily take your URL and get your website automatically placed on the screen, and users can actually scroll through it. This is a unique way to display your website and will have you standing out amongst your competition. It can also be very versatile and fits well in a blog or website. This is definitely one of the best iPad stages that can get you the most out of your mockup.
5. Show Off Your Website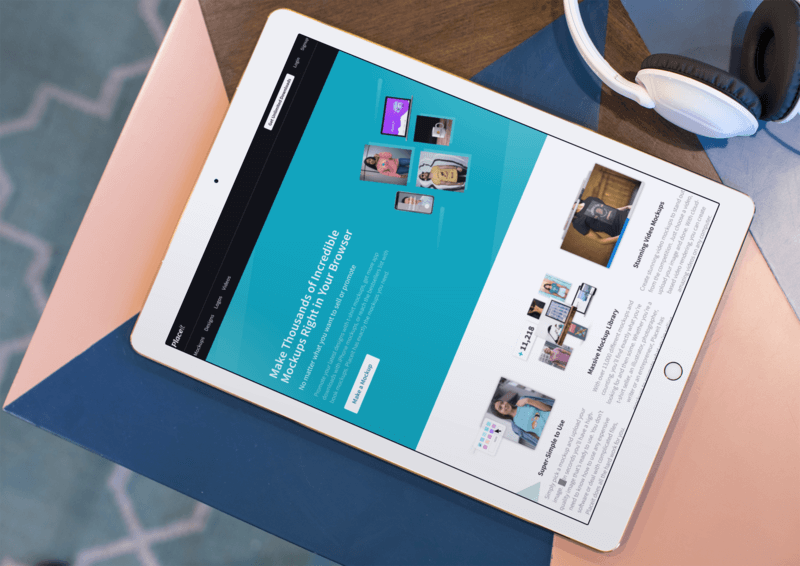 The best way to show off your website is in context. Use this iPad Mockup to help your client imagine what their site or app will look like. This is the best way to display your website and to make an impact on future clients. Use this mockup (or other of our hundred other mockups) and wow everyone!
6. Music Lovers

We have the ideal setting for the next hit music app. Whether it is an app for creating music or listening to it you can take full advantage of this stage to really make it stand out. It's set at a recording studio with a keyboard and other musical equipment around, and as it is a wide shot it's perfect for a banner.
7. Relaxing at Home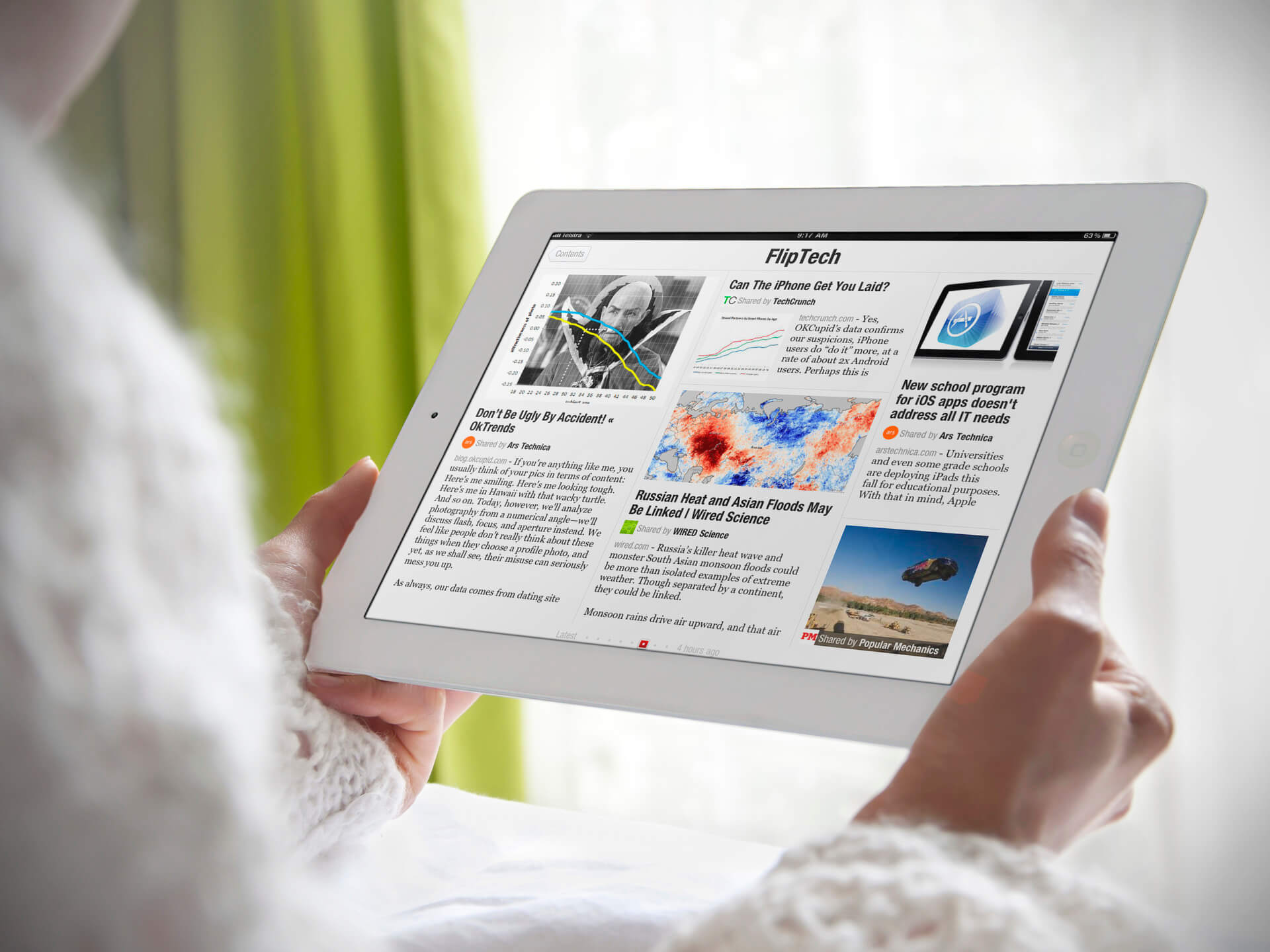 This is the perfect stage for everyday use apps. You can really show off a great reading app or newspaper app here. In this stage, a woman is lying in her bed with an iPad in her hands. This stage has great bright white lighting and makes the iPad the perfect focal point. It is a very relaxed stage that is great for showcasing any app.
8. Get Creative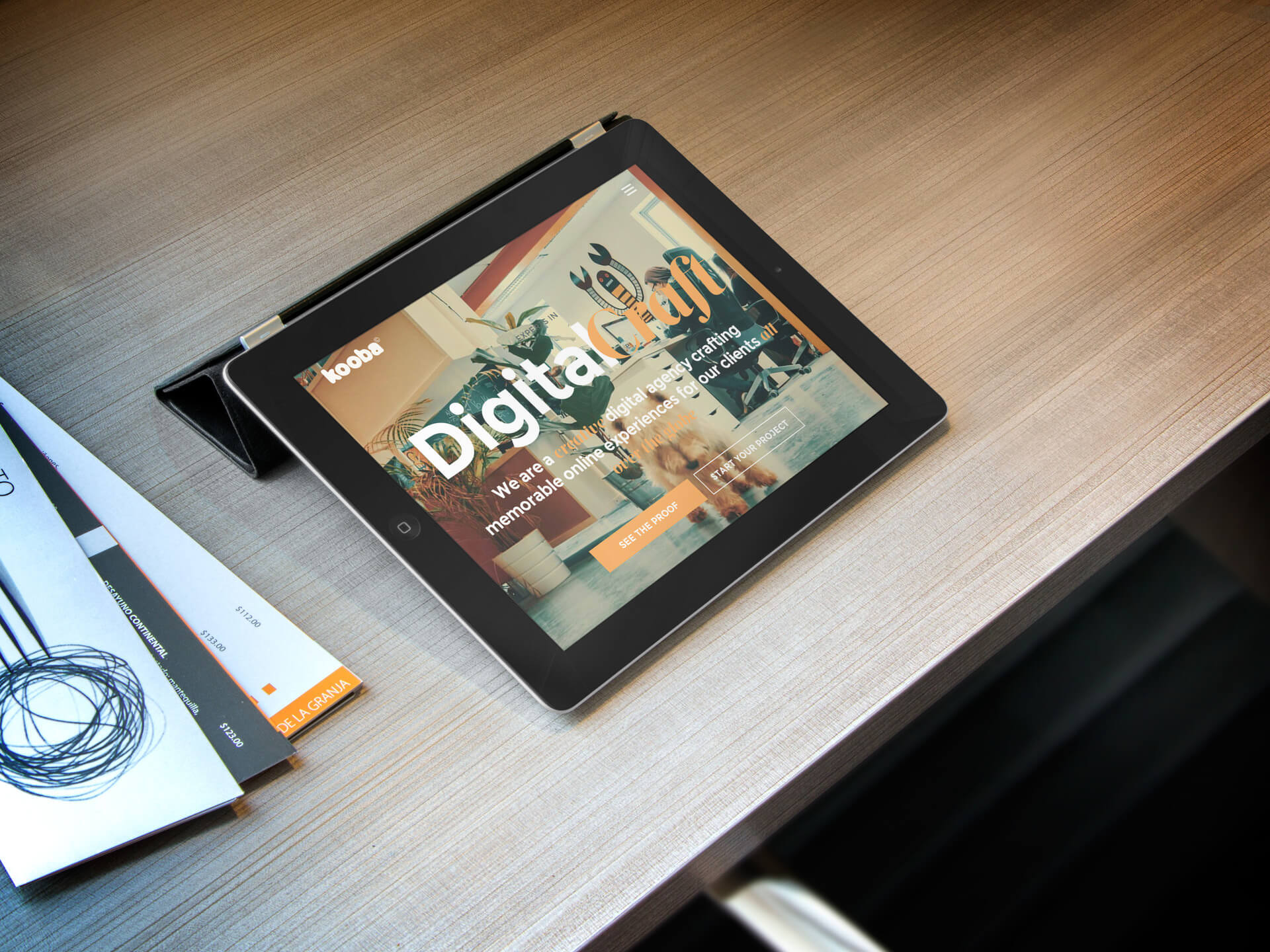 This is a fantastic clean shot of an iPad leaning on its smart case on a wooden table. Next to it, some very creative looking flyers are spread out. This beautiful shot is great for showing off your freelance design website or a truly gorgeous app. The lights comes in from the top right and gets cooler as it moves diagonally down the shot. You can really take advantage of the great color scheme of this stage to play up the colors in your app.
9. Eat With Me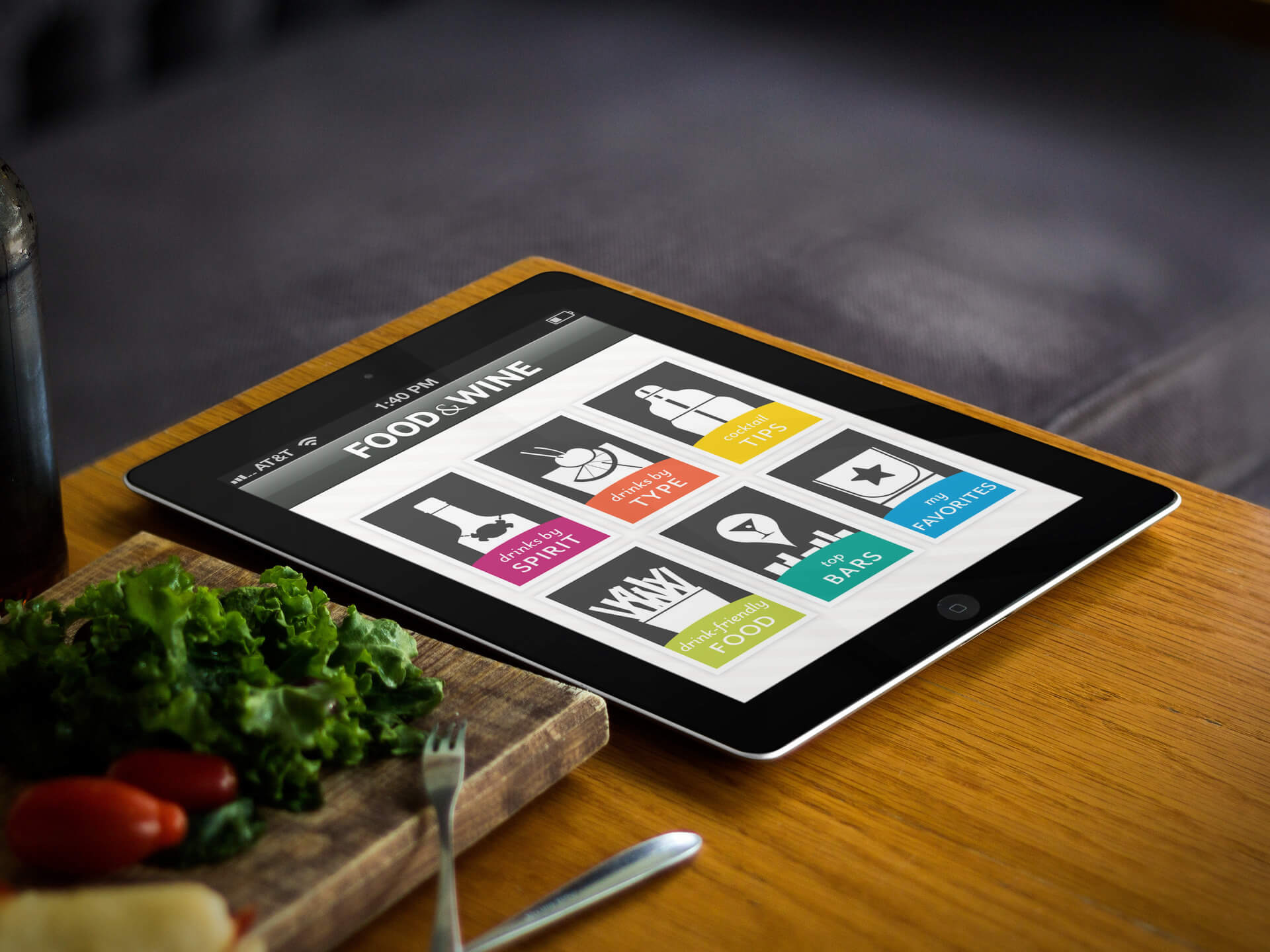 This stage has an iPad set on a wooden bistro table. The color scheme is warm and inviting. To the left of the iPad, you have a delicious looking salad with cherry tomatoes waiting to be eaten. In the background, you have a dark grey, soft-looking seat for someone to join your user. This is a great place for a social app, cooking app, or casual app. You can really take advantage of the scene here to complement a cooking or dating app.
10. Casually Browsing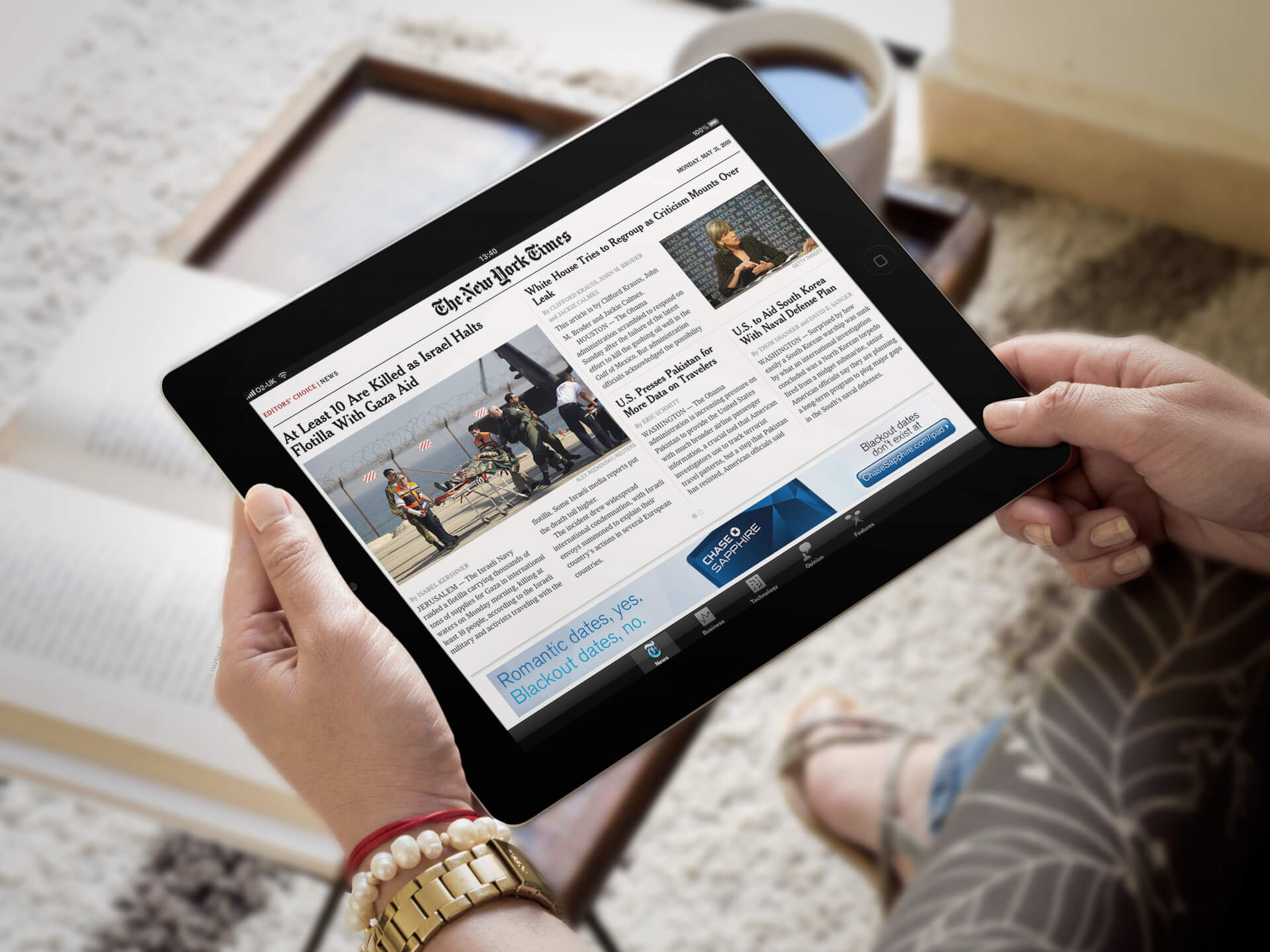 You can really take advantage of this stage for any type of app or website. The woman holding it is wearing several accessories and her manicured nails give the impression that she is fashionable. That would make this a great place for a shopping app or even a fashion magazine. Or you can play up the way the is holding the iPad, like she's browsing through the web, and put in any sort of website or reading app. This is a very versatile stage that can work wonders for many different themes and color schemes.
CHECK THEM OUT HERE.
Now that you have some ideas you can give the best iPad stages a try yourself.
You can also see more Tablet Mockups by clicking here.
---
---