Learn How Easy it is to Create Eye-catching Spring Facebook Ads
With an ever-growing user base and people increasingly spending more time on Facebook, Facebook is the perfect place to advertise your business. Facebook has successfully turned itself into an advertising medium by connecting advertisers to its massive user base. Many wondered what was Facebook's revenue model since it spent so many years being an ad-free social media platform. And then suddenly, we started seeing ads all over Facebook, Instagram, and Snapchat. The truth is that for advertisers, it's probably the most cost-effective way to advertise a business and get incredible results!
What Facebook wants is to help you to grow your business. With Blueprint, Facebook's global training and certification program, every business owner and every digital marketer can learn Facebook Advertising. But learning is not enough, you must apply the knowledge. And even though Facebook Ads seem like an easy thing to do, creating high-quality Facebook Ads to promote Spring campaigns is not always as easy as it seems because you must learn about the different advantages of the different advertising campaigns available. After that, you will also need to learn about targeting the right audience, and in the final place, you must also know your way around a graphic design program to create attractive ad imagery.
Nevertheless, it's definitely worth it to learn all there is to know about Facebook ads because the better crafted your Facebook Advertising campaigns are, the more effective and cheaper they get. When promoting t-shirts with Facebook ads it's essential to use visually attractive ad imagery. You want to be sure your Facebook ads are the right size so that they don't get cut off and look unappealing. Placeit's new Spring Facebook Ads maker is here to help you scale your Spring campaigns to the maximum.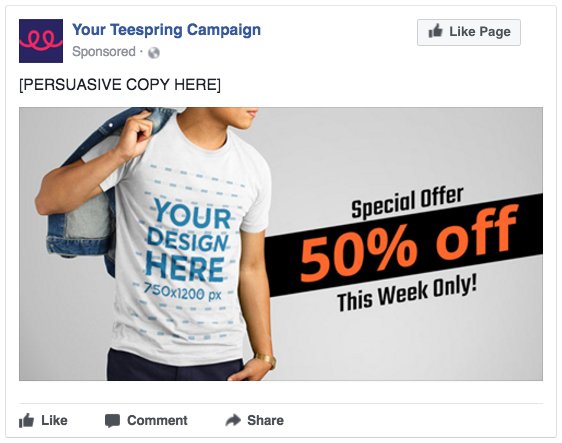 Create Eye-Catching Facebook Ads Using Facebook Ad Templates
Designing a T-shirt Facebook Ad to promote t-shirts online used to be a difficult task. Not anymore. With Placeit's Facebook Ad Templates you can now create t-shirt ad templates that will entice users to click and visit your artist shop. There is no excuse for low-quality ad creatives. You will undoubtedly attract attention with lo-res images, but it won't be the attention you actually want. Viewers will focus more on the object you're selling if you promote them with high-quality imagery.
🌻 Get the freshest spring templates, spring color palettes, and some spring inspo and design tips to celebrate this season's arrival 
Sell More T-Shirt Designs with Stunning T-Shirt Facebook Ads
Thanks to Placeit, it is now super easy to create eye-catching T-Shirt Facebook ads. Simply upload your t-shirt design, type in a convincing sales pitch, and get your audience to take action. T-shirt Facebook Ad templates are there for you when you want to create something beautiful but don't have time or skills to do so.
---
Here's How to Create a Spring Facebook Ad in 6 Easy Steps
1. Choose a Facebook Ad Template.
2. Upload your T-shirt design in PNG or JPEG format.
3. Choose the T-shirt color that matches your Spring Campaign's T-shirt.
4. Fill in the blanks with your promotion's details.
5. Hit download and upload your new ad image to the Facebook Ads Manager.
---
Why Using a Facebook Ad Template Is a Great Idea
Placeit makes it super easy for you to create eye-catching Facebook Ad Images. Placeit's Spring Facebook Ad tool is probably one of the simplest graphic design tools you can use, even if you're not a designer you will surely get amazing results.
As easy as simply uploading your JPEG or PNG t-shirt graphic and writing a seductive sales copy. How can it possibly get easier than this? And if it wasn't enough, the Facebook Ad Templates image quality is superb. As you can see, it is super easy to customize your Spring Facebook Ad, you can change the text, change the type font, change the font color, upload as many t-shirt designs as needed, change the t-shirt color, and more!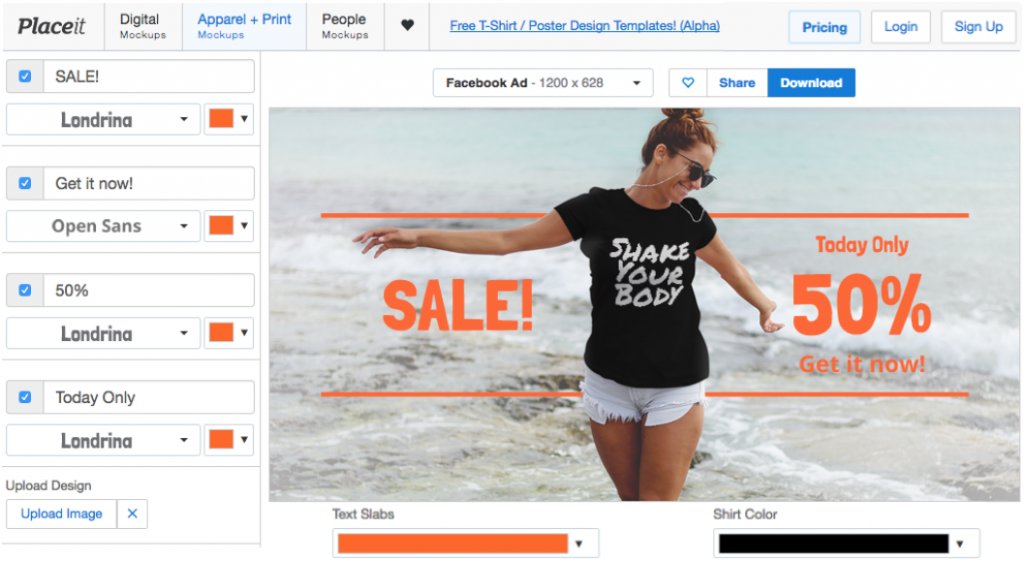 When you download your Facebook Ad Template you will get a 1200x620px high-quality image file as recommended in this Facebook Ads Image guide. Because Facebook prefers ad images with little or no text, you can add a limited amount of text to our Facebook Ad Templates so that you always meet Facebook's recommended proportion of text to image. We've left everything ready for you so that you can simply upload your design and type your text in and get amazing results. Once you create a compelling Spring Facebook ad you should go and read about how to make the best out of your Facebook ads campaigns.
Can I Create Facebook Ads on My Mobile Device?
Yes, you can! To create Facebook Ad images on your smartphone is the easiest thing with Placeit; just visit the Apparel Mockups section on Placeit.net on your favorite mobile browser. There's no need at all to download an app or any kind of third-party software. We understand how busy you are and that you need your results as fast as possible. This is the reason for which we made it possible for you to create Teespring Facebook Ads on-the-go. So if you don't have your laptop at hand, grab your smartphone and start creating Spring Facebook Ads wherever you are to boost your campaigns!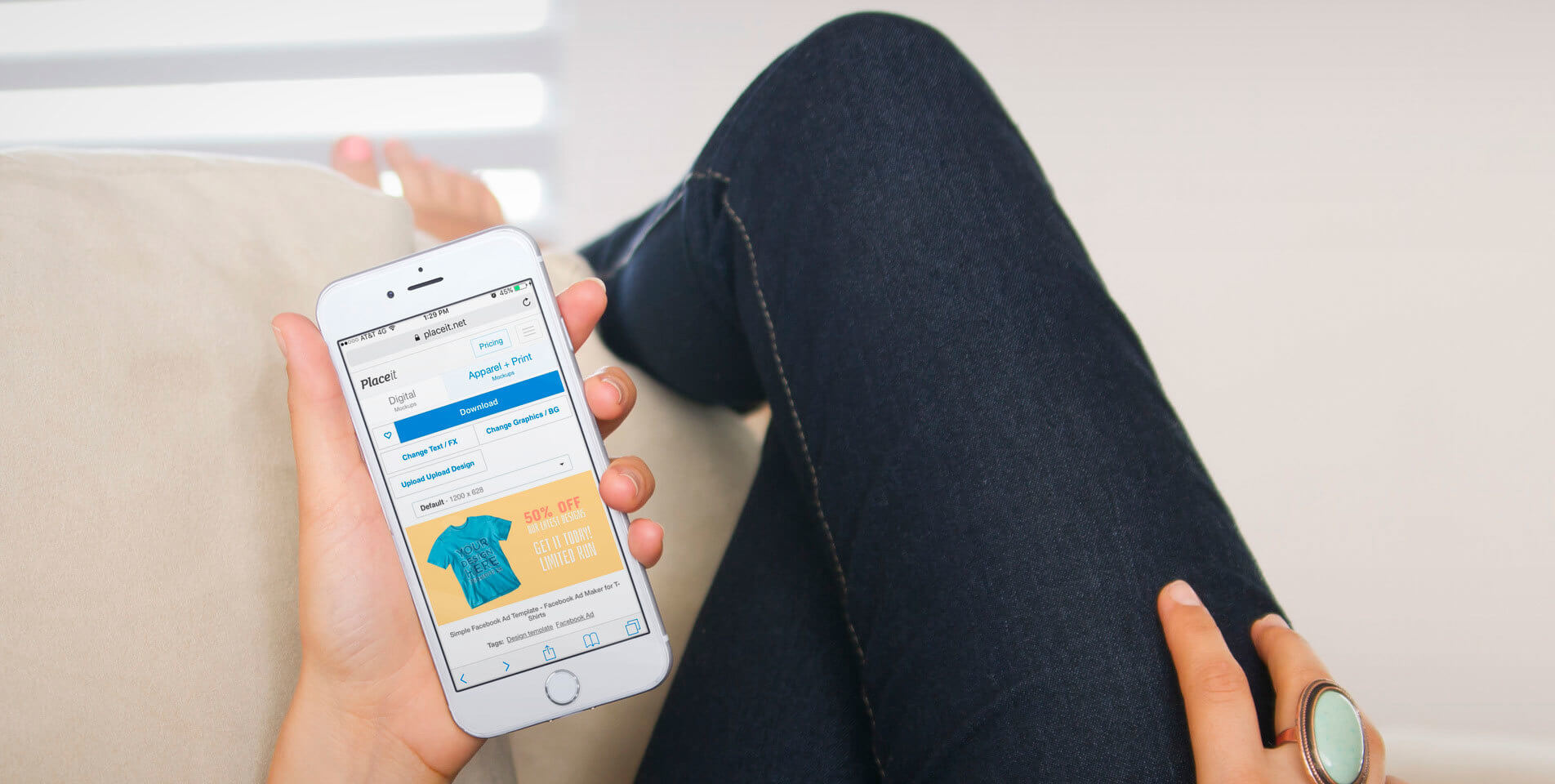 Promote Spring Campaigns the Best Way Possible
It's time to draw attention to your t-shirt designs. Don't waste time and money hiring a designer and waiting days for a design that will not be up to your expectations. Get in control and use Placeit's T-shirt Facebook Ad Templates to skyrocket your t-shirt business.
READY TO CREATE SPRING FACEBOOK ADS?
Visit Placeit & Get Started Today!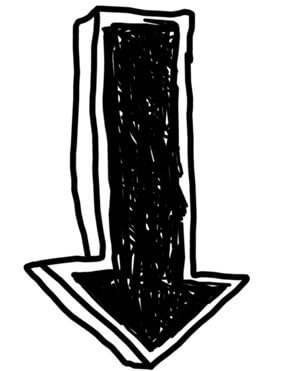 Want to explore other Print on Demand sites? Selling on multiple marketplaces is a recommended practice as you can expand your audiences. Not all POD sites have the same products, interests, and buyers. I recommend reading this post on where to sell t-shirts online to determine what sites are best to sell your t-shirt designs, post includes a POD Database with tons of features and specifics per shops that you will find really useful to expand your t-shirt business and start getting more sales. 🙂
---
---