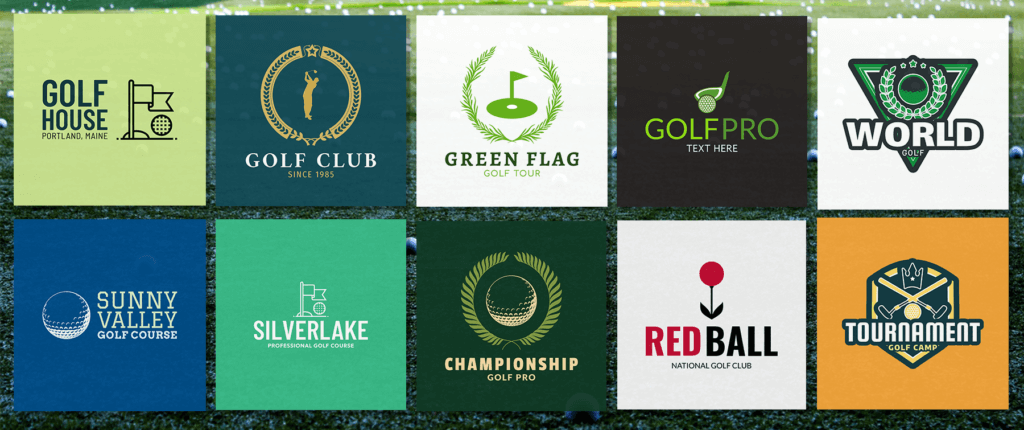 Making your own golf logo and brand can be a tough task. You have to think about all of your brand's institutional aspects, your budget, your products or services, how to promote, how to plan ahead. However, we are pretty sure you are going to love this! We have just gathered some amazing golf logos for you to start with the right foot.
May the Course Be with You
From modern golf logos, classic styles, to heavy letter logos. You can surely find a design that you love. These logo templates are a perfect fit to make any golf club logo, team logos, for golf courses, and more!
This tool is also perfect to make golf tournaments logos, or any golfing events that you are planning, that can be easily modified with every new edition. This way you don't spend hours designing new logos for every occasion. It will always be as fast as the first time.
How Does this Logo Maker Work?


Customize your golf logo template, type your brand's name, change fonts and colors. Choose your graphics and change their colors too. 

You are now basically done! You can click on the download button and you will immediately get your high-quality logo to post and print everywhere!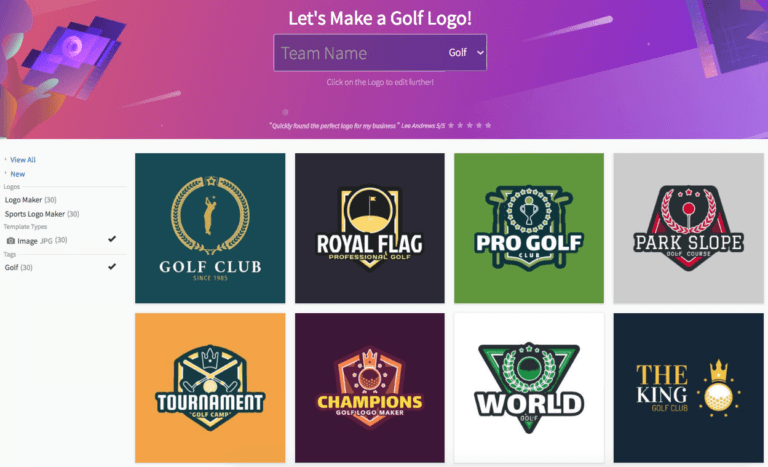 Drive a Successful Golf Brand with Your New Golf Logo
"Great tool! Just made my golfing logo with Placeit's logo maker!"
Douglas Castaneda 5/5
---
Make a Logo for Your Golf Team and Stand Out!
Make professional golf logos for your golf club in just a few clicks with Placeit's logo templates. You can customize as much as you need to get your original logo, change fonts, graphics, colors and download your golf logo in seconds!
Make a Golf Logo
---