Now it's easier than ever to create your very own biking logo that you can display every just like a pro! You can create an amazing logo design in just a few clicks to brand your gear, your team, an event, your shop, anything you want. Imagine the possibilities!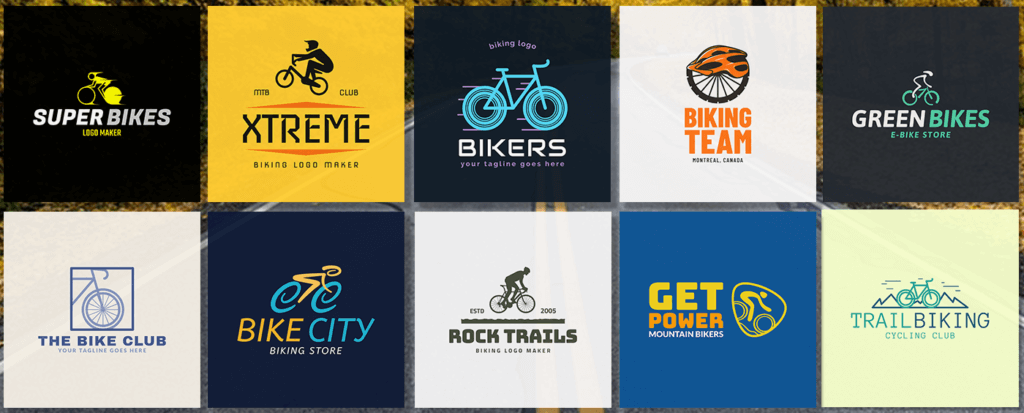 Ride Like the Pros with
Your Own Biking Logo
So let's break it down. What can your do with you biking logo, other than what you have in mind of course. Let's get inspired and make some awesome cycling logos!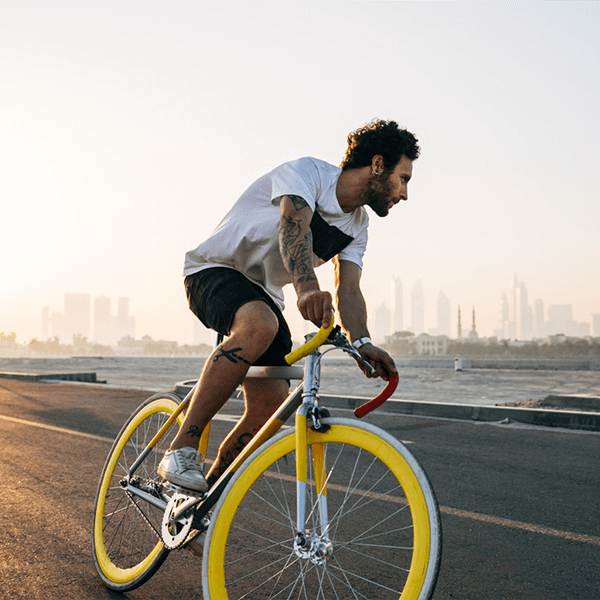 What Kind of Cyclist Are You?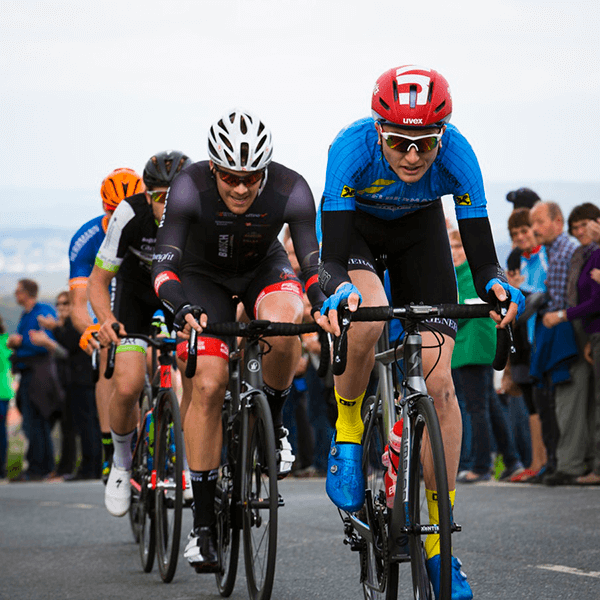 A Sprinter: Has powerful long legs to make that extra effort on the last sprint. They can speed up to 70 km/h!
A Trialist: they are usually larger and heavier than other riders. They can ride with a powerful speed for extended periods.
A Climber: gifted for riding long climbing sections of a mountain trail. Climber cyclists are usually light weighted and very powerful for mountain races.
A Puncher: this character, just as the sprinter, has the gift of explosiveness for those last miles. However, the puncher can maintain that velocity for longer periods of times.
A Mountain Cyclist: this a completely different kind of ride. It's not about speed, it's about power and the rush of the trails.
Making Your Biking Logo
Is Super Easy

Creating your bike logo with Placeit's Sports Logo Maker is super easy. You just have to choose a template that you really dig and start customizing it.

You can type your brand's name, or your own, and any information you think is important. 
You can choose your favorite graphics and customize all of your colors! After you are done, just click on the download button!
Display Your Biking Logo on Your Gear and Everywhere!

Go that extra mile! Put your logo everywhere! Placeit's Sports Logos allows you to download high-quality images to display anywhere and even to print. 
If you are opening a bike apparel brand you can also use Placeit's apparel mockups to put in your designs and sell them easily. T-shirts, leggings, hoodies, bottles, bags, hats and so much more. 
If you are working on an app, or you want to promote your website you can also use Placeit's Digital Mockups to display your application easily for advertising, for presentations, for any branded image you might need. 
So start riding that bike business and get everything you need with the most user-friendly tool you can find online. Placeit allows you to make beautiful designs with pre-made templates and to display them with professional mockups. You can brand your biking business without any effort now. 
"I made my biking logo with Placeit's tool and it only took a few minutes!"
Josef Bain
5/5
---
Ride Like the Pros with Your Own Biking Logo
Make a professional biking logo for your bike business. With Placeit's logo maker you can make an amazing logo for your bike shop, your biking event, your bike gear or apparel brand! It will look great everywhere.
Create Your Own Biking Logo
---