Give your Coffee Shop the Perfect Logo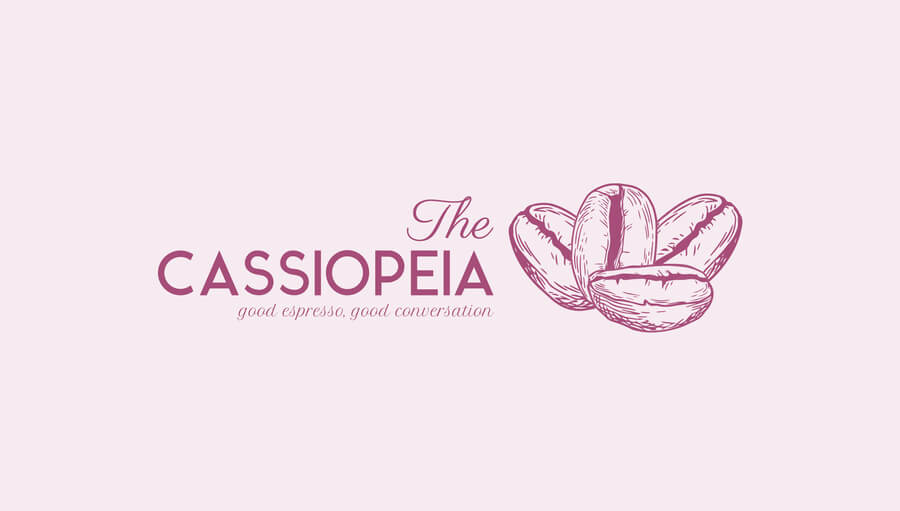 You've finally decided to follow your dream and open up that coffee shop you've been wanting to have since you were in college, drinking americanos non-stop to remain alive. Opening up your own business is a tough endeavor, there are just so many little things you need to be on top of to make it succeed, and branding it properly is definitely one of those. To make it easier for you to make a logo for your coffee shop and brand it just the way you envisioned it since you took that first business class, we made you a coffee shop logo maker that will take care of the designing part of the process so you can focus on what really matters… making good coffee!
In this quick post, I'll show you just how easy it is for you to design your own logo for your new cafe with Placeit's coffee shop logo maker.
1. First things first, head over to Placeit's Logo Maker
We've made it easy for you to design beautiful graphics, logos, t-shirts, social media images, and more without having to be or hire a designer, you'll find hundreds of templates to customize. Use the text box to add your coffee shop's name.
2. Customize the template to create your own logo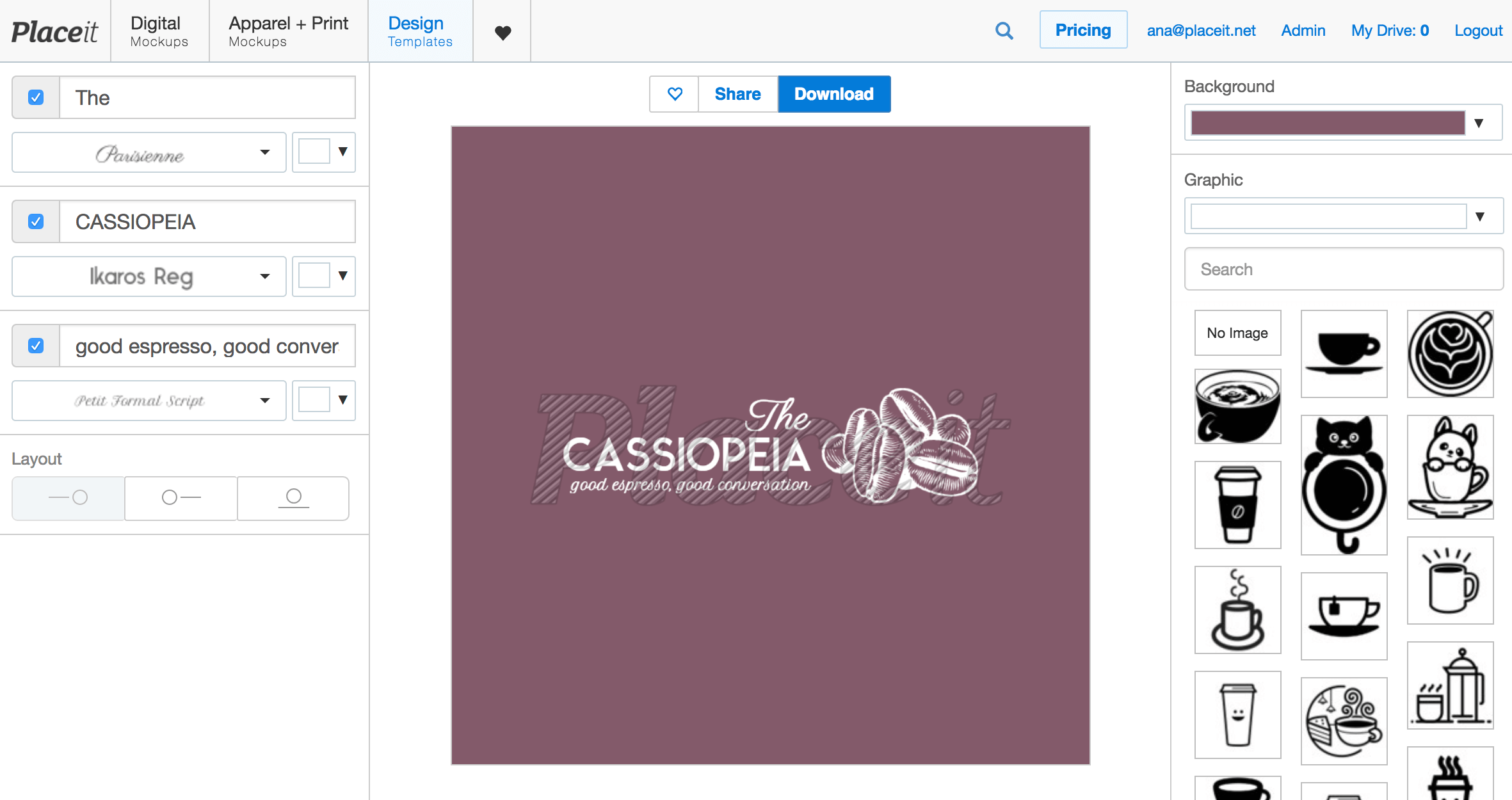 Now that you've selected the coffee shop logo template, it's time to customize the different elements to make it represent your business, you will be able to:
Choose a graphic or icon that represents your business
Decide on a font that goes along with your brand and your audience – this will be hard because we have so many, but you can do it!
Use the color picker or paste a HEX code to find the exact color for your coffee shop logo
3. Download your brand new coffee shop logo!
Once you've played with the business logo maker for a while and have tried different combinations to land on a result you are happy with, simply hit download and for just $39 USD – Yes, that's it! You'll be able to download a high-res logo to represent your business everywhere.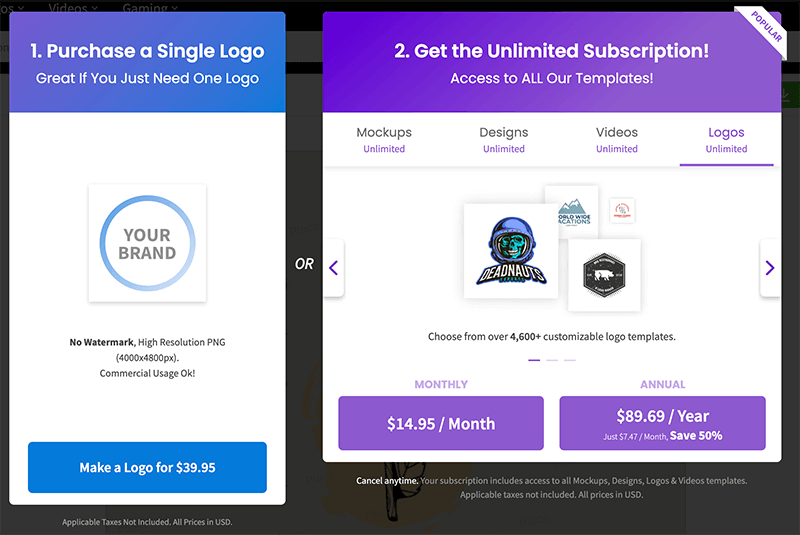 Note: If you choose to download your logo with a background color you will receive two files, one with the color you chose and one with a transparent background for different applications.
✨☕ Take a sip of your coffee and make a splash into How to Start Your Coffee Brand in a Brew-Ti-Ful Way
Now, it's time to showcase your logo on everything!
Now that you have a brand new logo for your coffee shop, it's time to print it on everything, have a look at just a few ideas of how you can use your logo to brand your new business in a way that new customers will recognize you – and recommend you of course!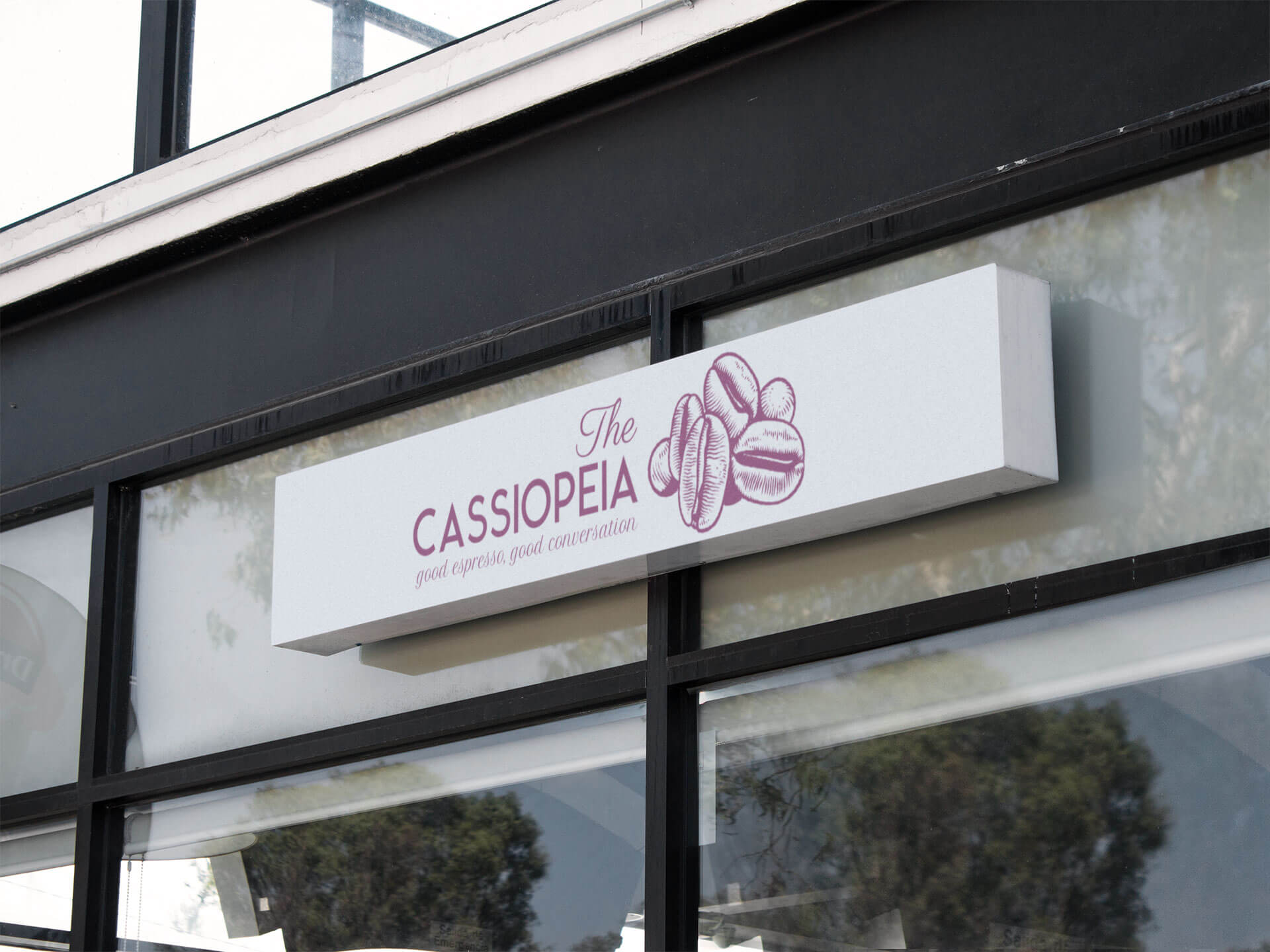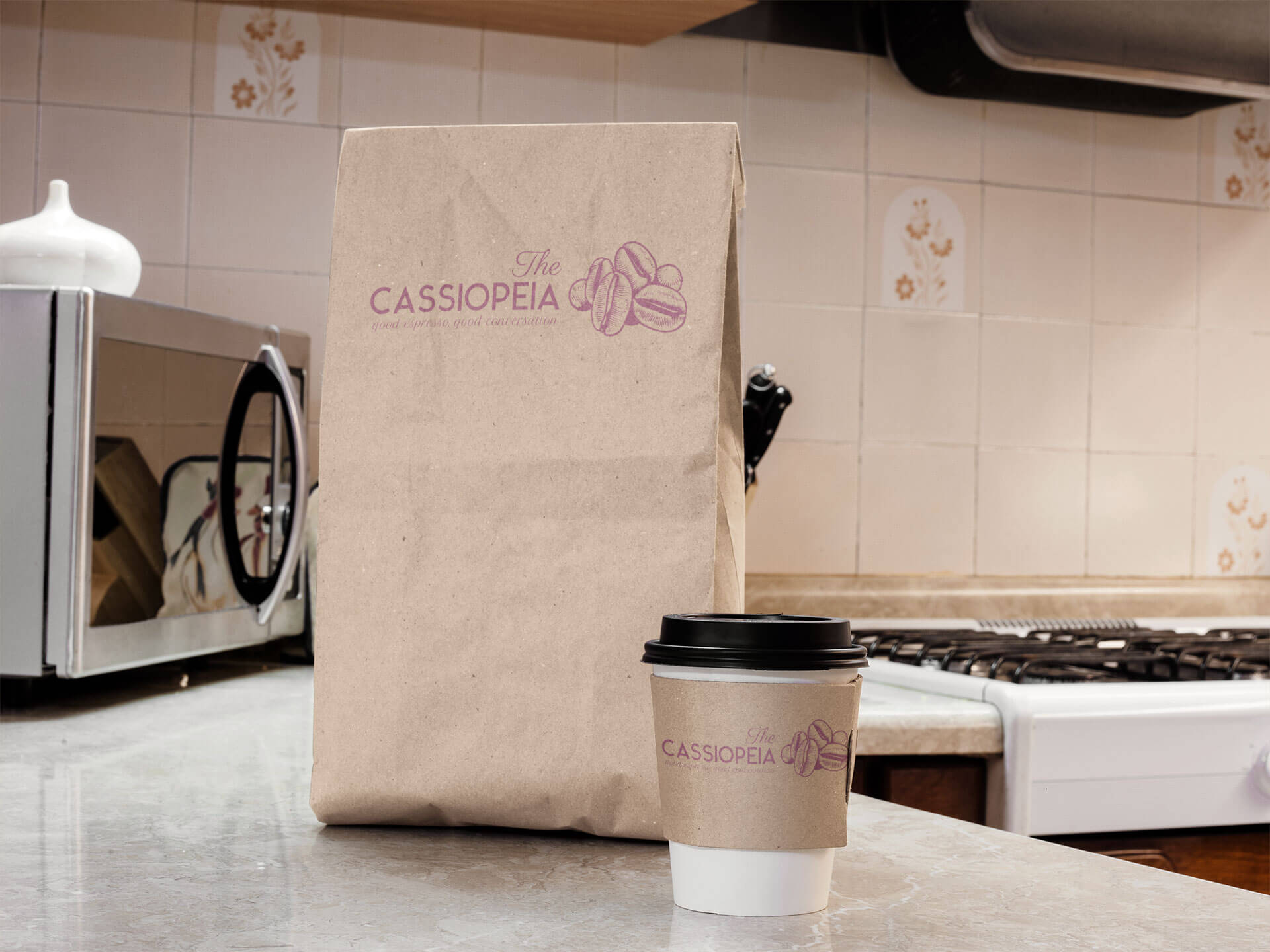 Coffee Shop Logo On Bag And Cup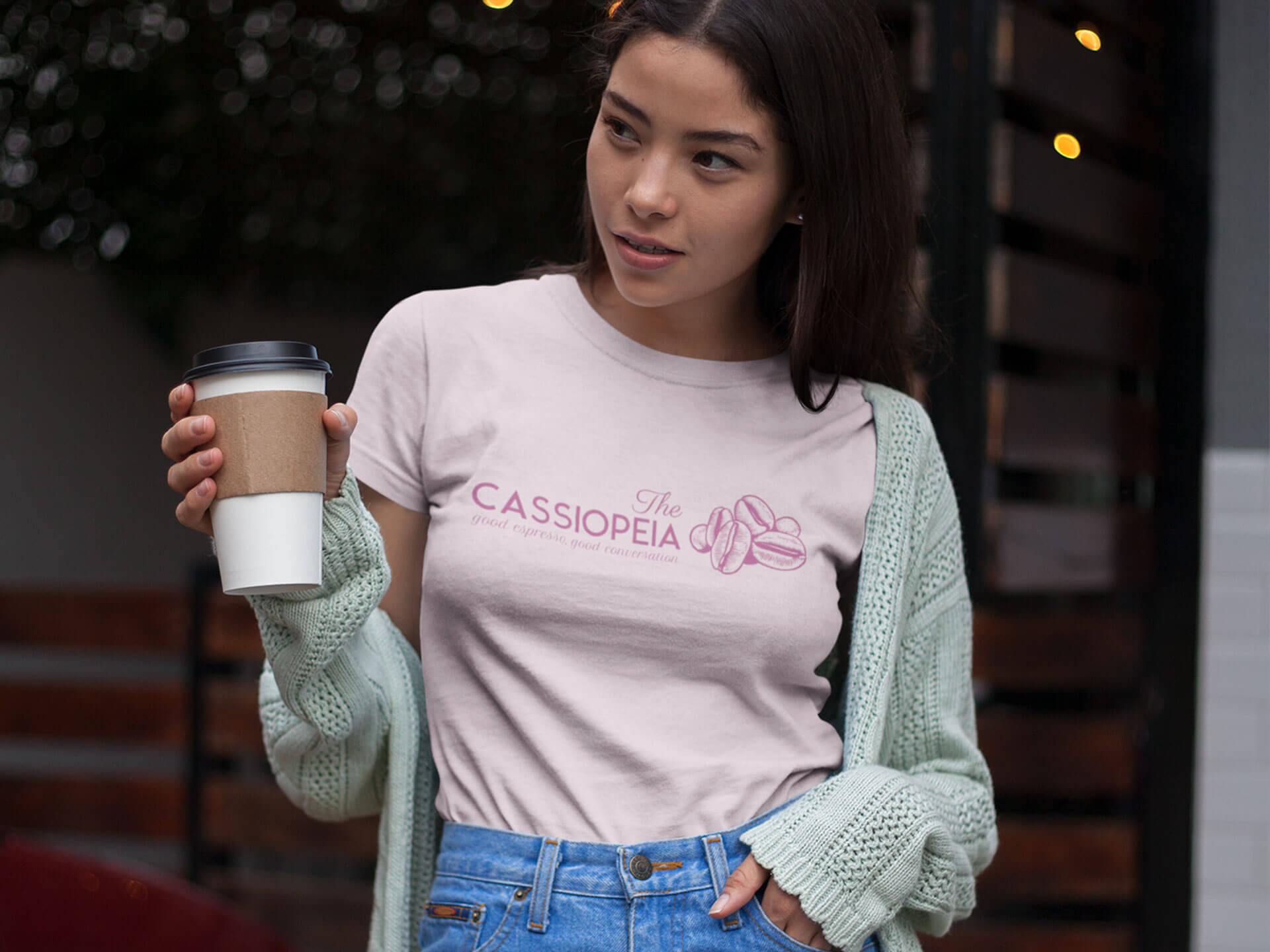 Coffee Shop Logo On A Tshirt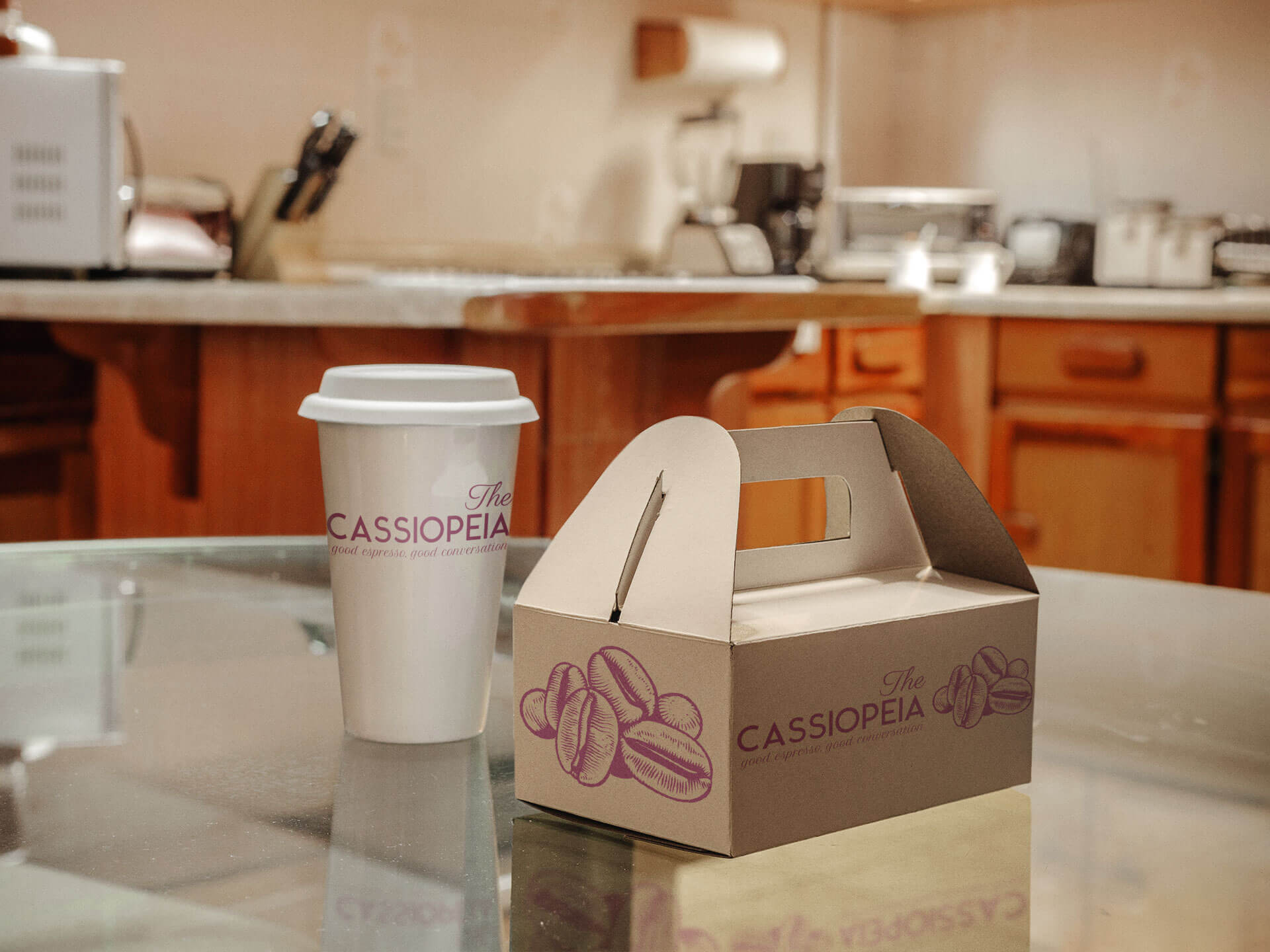 Coffee Shop Logo On Box And Coffee Cup
Go ahead and try out the coffee shop logo maker right away and see for yourself just how easily you can create a beautiful logo for your new business
Have any questions? We made you a video explaining how you can make a coffee shop logo from scratch using Placeit's logo maker, check it out below
Have more questions? Take a look at our Make a Restaurant Logo That Is Totally Sweet for more insights on making your own restaurant logo with Placeit's easy-to-use template designs. While you're at it, learn how you can make a professional flyer to advertise your specials or to attract new customers.
---
Make Your Business Stand Out With a New Logo!
Your new business deserves a beautiful and professional logo to represent it on social media and to build a brand that your audience will recognize. Creating a business logo has never been easier, no need to be or hire a designer, just use Placeit's logo maker to design a beautiful logo in seconds!
---