The Influence of Strategic Design Thinking on UX Design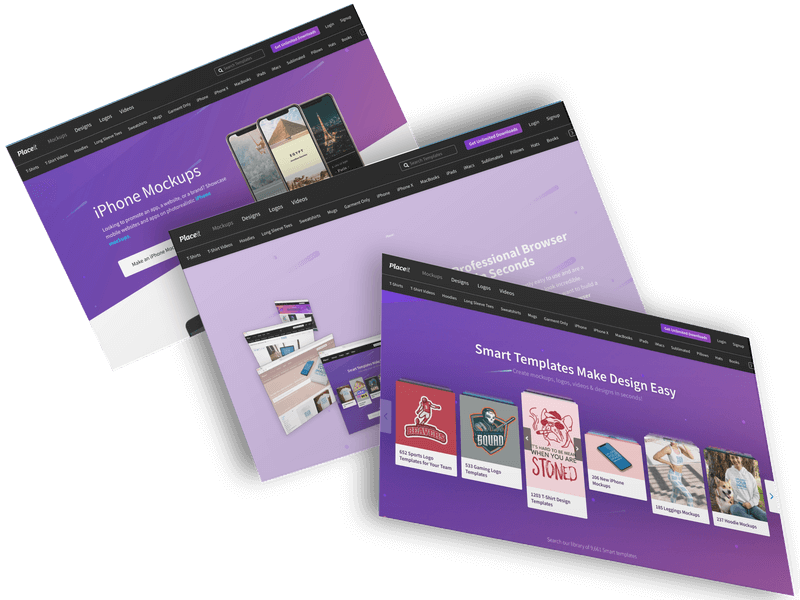 Many clients and companies, especially in the field of design, underutilize the abilities of their designers, for example, asking them to create design prototypes or assigning them trivial UX audits, competitor research, etc. It is like hiring a marketing specialist to manage a company's CRM interface. 
Also, many designers have ingrained in themselves that their primary goal is to make designs that are insightful and aesthetically pleasing. They are yet to learn how to treat a project from a business perspective, think strategically, learn the primary objectives of the business, and align the designs accordingly.
In this article, we'll learn about the influence of strategic design thinking in projects and how it could empower the budding UXers.
What Is Strategic Design Thinking?
Don't confuse strategic design thinking with strategic planning since both are quite different. Strategic planning is more about gathering data and conducting research for businesses to decide their paths and achievable end goals.
Strategic thinking, on the other hand, looks at the problem statement from a broader perspective. At all stages of strategic thinking, everything and all opinions are accounted for, and decisions are not made based solely on the organization's outcome. 
When thinking strategically, the focus is on problem-solving, diving into clearer and presentable solutions, and promoting proactive approaches. This helps employees become competitive about their projects and empowers them.
Outcomes can be achieved irrespective of strategic thinking, but this approach helps businesses to power-through for positive and engaging outcomes. From a design perspective, this approach makes designers work with the organization to understand their business goals and cultivate a problem-solving strategy for the design process.
How Is Strategic Design Different from Traditional Design?
Designers tend to jump into finding solutions for the problems occurring in the design without making an effort to understand the failures at the fundamental levels of the products. Design thinking challenges traditional design's approach to crafting solutions to problems without diving deeper into the granularity of the product or not understanding the context.
The situation is unfortunate because designers are taught to fix problems using the tools and techniques they're trained in rather than going about understanding the prevailing issues in design fundamentals. The reason for this is that the designer is not paid to conduct investigative interviews, do deep research, or question the design brief. Most of the time, framing the problem correctly at the beginning of the project is more vital than any further work on the respective design. 
Strategic thinking in no way encourages designers to stop focusing on producing outcomes but rather encourages designers to understand how the outcomes might have an effect at multiple stages of the project.
Apple Inc. under Steve Jobs is a classic example. They gave importance to all forms of interaction, from where to place the hard buttons on the device to what sound they make on pressing.
iOS contains tons of gestures that let users perform quick actions. For example, on a mobile iOS device, the user can shake the phone to instate an undo/redo.
Source: Apple– Shake to undo/redo
To specifically implement strategic thinking into the design process, the true definition must be established. A strategic designer requires a certain skill set for communicating their vision effectively:
Governance of Project at All Stages
Coming up with an idea for the project is probably the easiest part. Everything between understanding the project and producing the desired outcome is relatively difficult. As a strategic designer, you must analyze the distinction between the design of the product and presenting it to the real world. To present your product in the most enticing manner, using mockups like Placeit's can do wonders and can even help generate more interest from investors. Designers are not just responsible for crafting the product, but also for the performance of their designs in real-time.
A traditional designer might think that their aesthetic product design will work exceptionally after conducting usability testing in a closed vacuum but they may still encounter hurdles in their path after real-world usage. Strategic designers, on the other hand, will act proactively and have the ability to pivot any uncertainty and lead clients through the change in the project. This not only lets them clear the hurdles, but might also lead them to craft more creative solutions.
Acting as a Glue
Every project has its own vision, a series of values, planned potential outcomes, and, at all levels, it will include opinions from multiple stakeholders and skilled contributors. A cohesive end goal is essential for a positive implementation. Sometimes, these contributors might not have enough time to understand every layer of the project and analyze the minor outcomes. The client often looks at a project from a single-dimensional perspective- Money. 
Nowadays, social constraints contribute majorly to the context of designs. This is where a strategic designer's ability to glue every contributor towards a collective goal plays a vital role. A designer must responsibly bind all things that are separate to form a collective vision.
This skillset can often be overlooked, but the ability to curate minute discrepancies within the context of a complex project while picturing the complicated implementation is essential to producing great outcomes.
Grabbing the Steering Wheel
Sometimes, for strategic designers, the projects go beyond producing the required outcomes. With their abilities, they can find gaps in society or in cultural exchanges that can be bridged with their social change driving designs.
Potential clients could either be skeptical or look interested in the designer's idea, but it is also important to understand that the clients might have some underlying constraints that require a non-deviated strategic implementation for the designs as they too have to answer for the outcome, to a certain extent.
That's where designers need to become empathetic towards their clients and try to establish a common ground for smooth project execution.
The Importance of Strategic Design Thinking
Delivering a design thinking strategy requires a strategic thinking mindset—one that would allow the designer to focus majorly on problem solving, execution, and achieving cohesive end goals.
Such an approach lets designers take charge of the implementation phase, involving them at every stage and not just focusing on producing outcomes. That's when designers feel connected to their clients and lose the single-dimensional outlook of finishing tasks, thus some process changes at micro-levels contribute a  lot into empowering the designers at all stages of the process.
---
About the Author
Chintan Bhatt is the founder & chief designer at YourUXTeam, a company that works with startups, software firms, and design agencies. Connect with Chintan on LinkedIn and Twitter.
---
Make Your Design Work Stand out with Mockups
As a designer, you know just how important it is for your design work to stand out among the competition. An easy way to get this done is by using mockups to highlight your best web design work. From the latest iPhone mockups to MacBook mockups, find everything you need to give your portfolio the boost it needs!
Check out Placeit's Mockups
"Thanks to

Placeit

's mockups, my designs look better than ever!
"
Lila Samuela
5

/5
---