Promote Your Designs on iPhone Mockups
Boost your visual marketing campaign and make your new app's features and design stand out by making a Placeit's iPhone mockup the latest addition to your visual marketing campaign starting today and begin enjoying original visual content in no time! iPhone mockups are great marketing tools that will allow you to display your app within a real-life situation, making it easier for your potential consumers to relate to your products. How amazing is that? By making iPhone Mockups part of your visual marketing tools never again will you have to deal with complicated, time-consuming marketing strategies. One more reason to make them part of your marketing tools, don't you think?
To customize one of Placeit's iPhone mockups all you need to do is drag and drop an image into the device on the template or input a URL and let Placeit handle the rest of the work for you. Pretty easy right? Now thanks to Placeit's iPhone mockups you will be able to once and for all say goodbye to your outdated, time-consuming marketing strategy. So what are you waiting for? Start using original iPhone mockups from Placeit now! Here's a quick tutorial on how to make an iPhone mockup, be sure to check it out!
Here's a list of some of our iPhone mockups for you to check out!
Advertise your newest iOS app with the help of real-life scenario images from Placeit and instantly make an impression on potential consumers. This stock photo mockup features a young man smiling using an iPhone 11. Imagine if it was your app being displayed on his phone's screen, wouldn't that be amazing? Start using compelling stock photo templates as part of your visual marketing campaign today and start achieving success right away!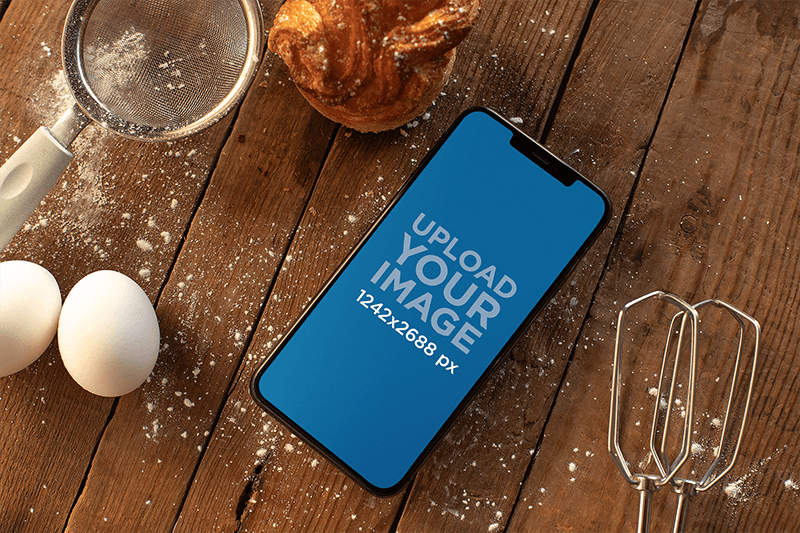 This iPhone stock photo mockup features a black iPhone in an angled portrait position. This is a great image to display your new cooking app/website and appeal to your target market at a glance, don't you think? Go ahead and use this iPhone 11 mockup today by simply dragging your own image onto the device in the template, or typing your URL above. Remember that marketing tool from Placeit is a great way for you to showcase your ideas and stand out from the competition.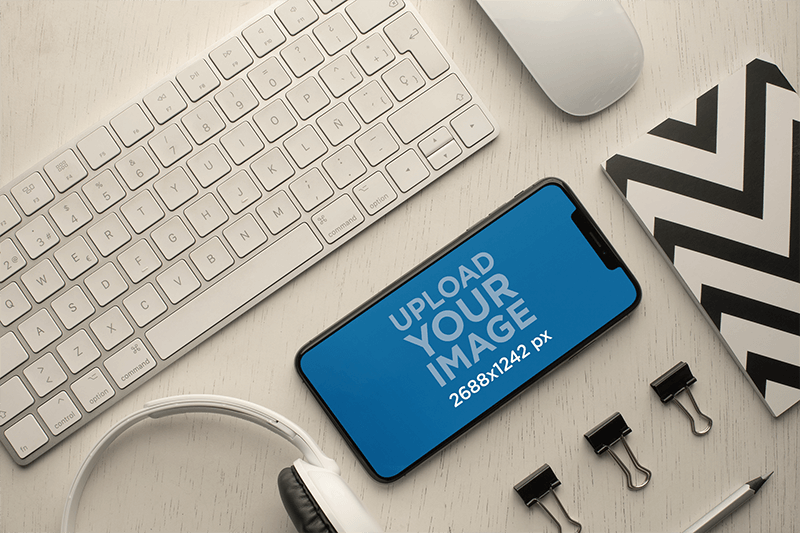 This beautiful iPhone stock photo will work amazingly for you to display your new iOS app or website to the world. It features a young woman sleeping on her bed. Her white iPhone 6 lays in her nightstand in an angled portrait position next to a pile of books and an alarm clock. Use this real-life scenario mockup and appeal to consumers right away! To start using mockups all you need to do is drag and drop a screenshot of your iOS app directly onto the iPhone 6 screen in the template, or click on the "Grab Screenshot From URL" button above the photo and type in the URL so Placeit can do it for you. Don't hesitate, click through and create a custom mockup with the help of Placeit now!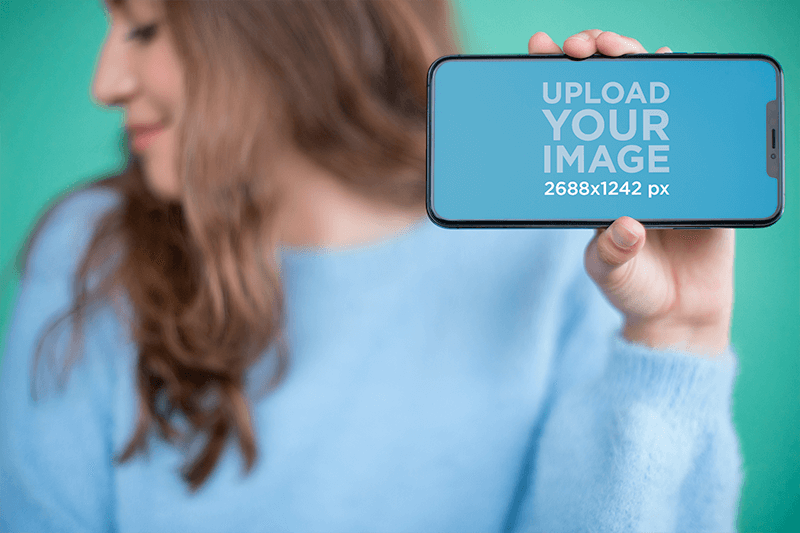 Placeit offers easily customizable mockup templates for your business to showcase your iOS app or website. This iPhone 11 mockup shows a young person holding an iPhone in the portrait. The iPhone is being held naturally, the scene evokes a relaxed, natural feeling. This iPhone mockup tool will display your iOS app or website as the focus of this stock photo. Simply drag and drop a screenshot of your iOS app or website into the screen of the iPhone 6 or type in a URL above and Placeit will resize and place the image for you. It really is that easy, go ahead and give it a try!
---
---