9 Basic Ad Tips to Generate More Leads
For over a century, ads have been a go-to method for businesses to announce to the world a new product or service. In the digital age, being able to create a visually striking ad to generate more leads is even more important than ever before.
What You'll Find:
Studies show that in the 1970s, people saw between 500 and 1,600 advertisements daily. In 2020, that estimate has ballooned to between 6,000 and 10,000 ads every single day. With so much to see, your business must stand out. A boring ad will be glossed over while something intriguing will garner the kind of interest you want.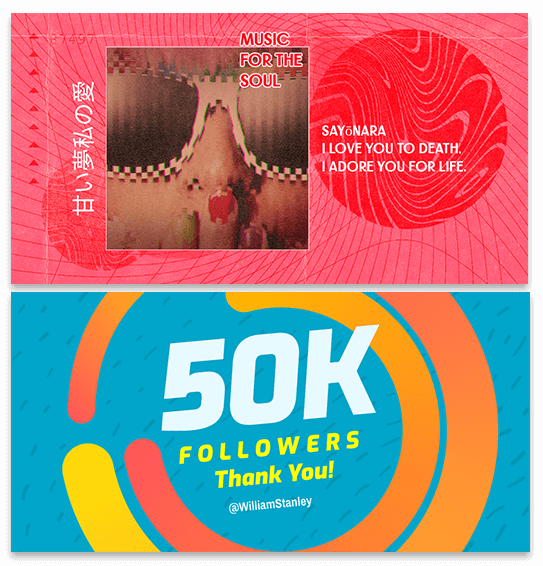 1. Keep Your Ad Simple
There's a new art to creating content for social media. Someone scrolling through Facebook or Twitter will entirely skip over your ad if it fails to grab their attention in three seconds.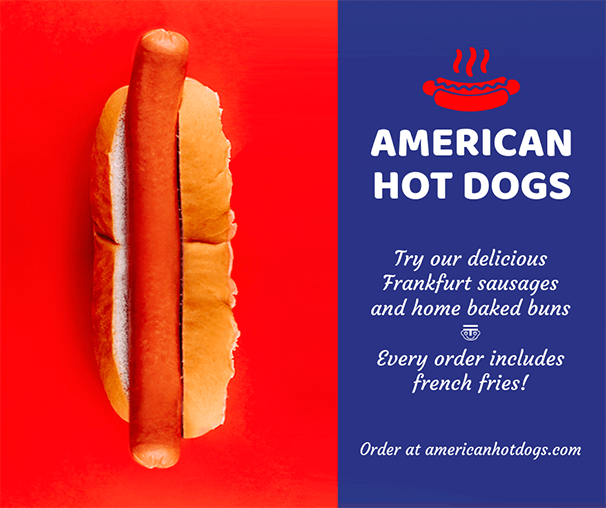 People should be able to tell precisely what your ad is and what you offer immediately. You may feel like getting creative and doing something abstract to make your ad stand apart from others. But when you want to increase conversions, simplicity is best.
A lot can be said with a simple image and a line of text. While you can get more creative, which we'll get into, simplicity is always the name of the game.
2. Utilize Visual Metaphors
Let's say you sell healthy, organic foods to your community. You need an ad that conveys how much better your food is than the competitors.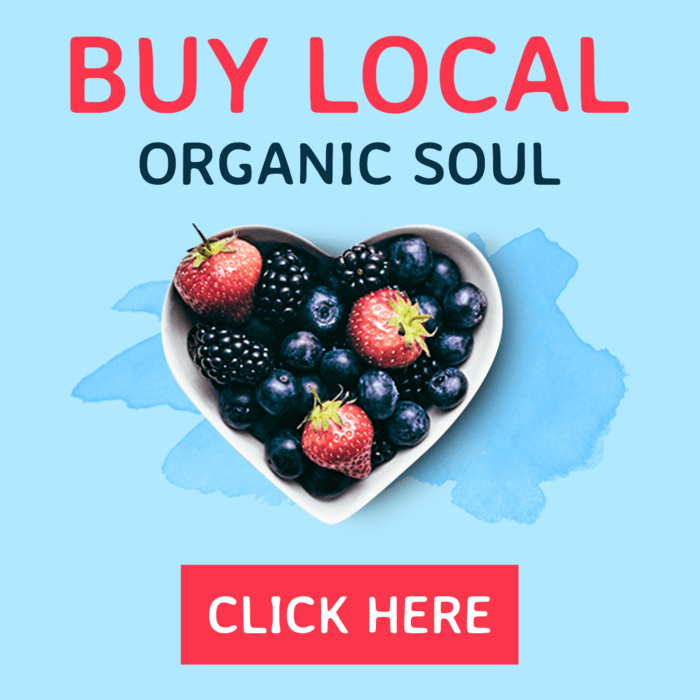 Not only is it eye-catching, but it perfectly encapsulates what you want to say about your product line. Naturally, you may want to hire a graphic designer to ensure the image looks the way you want it, but with a superb professional on your team, you can get the job done in no time.
Again, the image itself should be simple. Consumers need to know what you're trying to say in a single second. When developing a metaphor, it helps the workshop the idea with other people in your organization so that everyone clearly knows what you want to convey.
3. Remember to Show in Lieu of Telling
In screenwriting, there's a concept known as "show, don't tell." You don't want characters in a movie telling the audience how they feel. They need to show it, making it dynamic.
The same principle applies to your ads. A line of text may clearly say what your product does, but it's boring. People read all the time on social media, so you need to stand out.
It can be far more effective to show what benefits your product provides rather than merely telling it. This is particularly useful if you plan on making video apps.
For instance, Instagram allows you to create short videos. You'll have less than 30 seconds to convey your product, and honestly, that's all the time you need as you can quickly list the various reasons why consumers need to buy this particular item.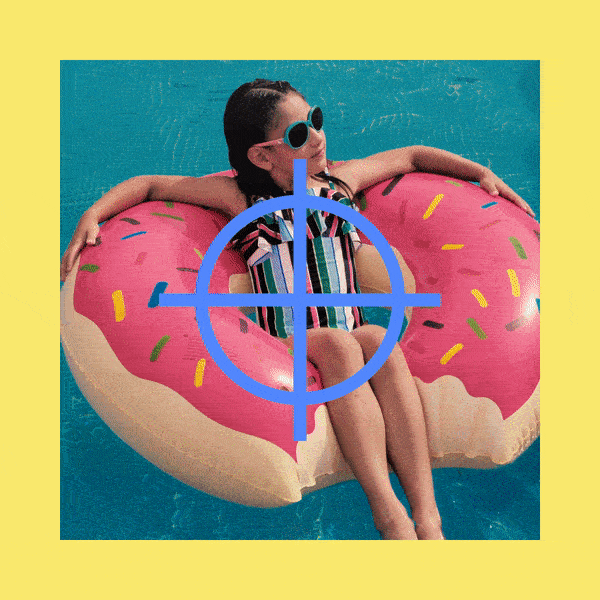 You also shouldn't forget about what the quality of the ad says about your business. Consumers are attracted to organizations with exceptional business health. If your company has done well the past year, then show it with a vibrant ad that captures people's attention and is on a platform that's not easy for all advertisers to access.
4. Use Appropriate Colors For Your Business
Have you ever noticed how a lot of fast-food restaurants use red and yellow in their advertising? This pairing of colors subconsciously suggests the warmth and happiness associated with grabbing a bite to eat with friends or family, according to Insider.
Colors have a profound psychological impact on consumers, and if you're not in the fast-food industry, then you need to figure out what colors work best for your business. Here are some basic psychological profiles to keep in mind.
Blue: Associated with dependability and competence. Great for financial and business services.
Green: Associated with nature. Great for educational and environmental organizations.
Brown: Associated with ruggedness and masculinity. Great for construction, auto repair, and fitness businesses.
Pink: Associated with femininity. Great for salons, spas, and florists.
Purple: Associated with elegance and sophistication. Great for clothing, arts, and crafts.
You want colors that say something about your business. If you run a financial planning service, then you wouldn't want to get too crazy with your color palette. However, an arcade would do well to stand out with bright, fun colors.
5. Create an Ad That's Interactive
Many people will only buy from businesses they trust. A person seeing your ad may not feel compelled to make a purchase right that second, but you can do a lot of good in branding your business by doing something that allows consumers to learn more about your company.
You can accomplish this by making an ad that's interactive. For example, instead of making an ad that simply tries to get someone to buy something, you could create an ad that directs people to take a quiz.
Consumers may not be willing to buy something right that second, but they may feel open to taking a free quiz. Not only does the consumer get useful information about which products would work best for them, but you gain valuable analytics about who your demographic is.
6. Make the Copy Short
In the past, advertisements would be nothing but blocks of text with perhaps a small image. Things have significantly changed over the years, and now, you want the focus to be on the image or video while the text is kept to a minimum.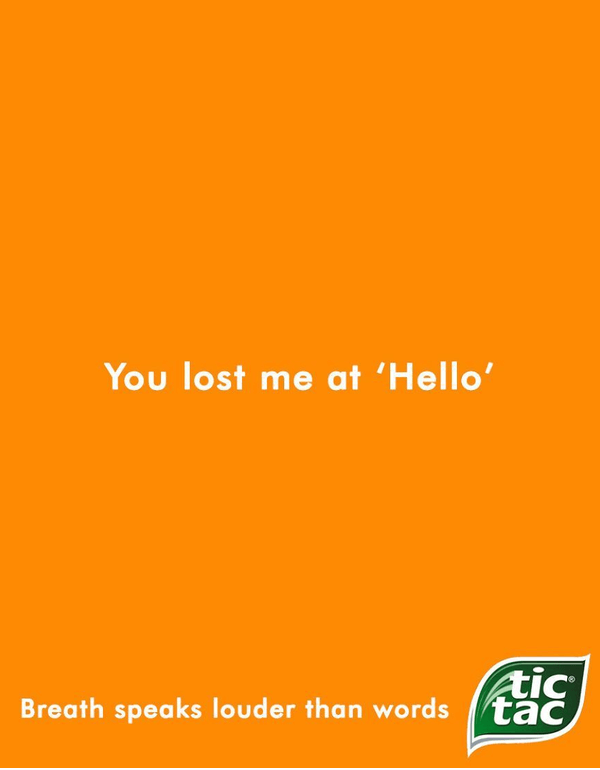 When you design your copy, your attention should be on two factors: educate and inform. The copy should say something a visual can't fully express on its own. This strategy is particularly useful when making an ad directed toward predominantly seniors. The copy should effortlessly go over what benefits your product brings, and if you do it right, then you can attain higher conversion rates.
Think of all the best corporate phrases over the years like "Just do it" and "I'm lovin' it." These are simple, short phrases that encapsulate everything their respective businesses stand for.
7. Develop an Emotional Response
Online users see thousands of ads every day. Most of them are forgotten within seconds, so how can you make sure your ad can get through the fog?
One excellent way to go about this is to make an ad that triggers some kind of emotional response. The response can be one of happiness, sadness, humor, or anything in between.
A standard ad is a dime a dozen. When you can create an ad that's funny and makes someone laugh, then you have a great way to build your brand. This is why many companies have begun moving toward video content because it's a lot easier to create a narrative and invoke emotions through video.
Plus, you can keep the emotional response relevant by engaging with users in the comments section. People can tell you their own stories, and when you empathize with them, you make it clear there's an actual human being on the other side of the screen. When consumers feel an emotional connection with your business, they have a vested interest in its success and will continue to buy from you.
You just want to be careful not to create the wrong emotional response. According to a recent report, 41.7% of respondents thought that online ads were too aggressive when it came to appearing on every device and browser. You want your ads to be seen, but by and large, consumers don't want to see ads. You need to find a way to make them change their opinion and actively want to see yours.
8. Create a Strong Call To Action
Consumers learn about your business. They know what you sell. How do you direct them into making a purchase, visiting a store, or signing up for an email list?
A good ad should have some kind of call to action so that people know what to do next. The image draws people in. The call to action teaches someone how they can pull the trigger to further engage with your business.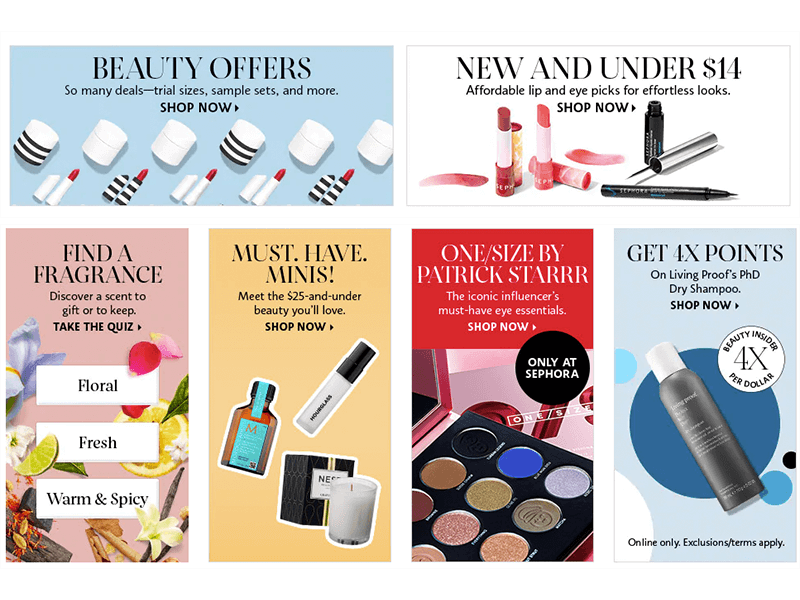 Feel free to get creative with your call to action. It doesn't have to simply say, "Buy our product." You can encourage people to sign up for a webinar or do any number of things that will ultimately benefit your company while building a relationship with your consumer base.
9. Make Your Ad Stand Out
You don't have to invest in an expensive ad design team to make an image or video that stands out. You just need the inspiration to know what will draw your customer base into your business.
A combination of online ads with television commercials, newspaper ads, and radio advertisements can help you reach the most massive audience possible. No two marketing strategies are the same because every business is a little different. With sufficient research, you can find a method that works for you.
---
Generate More Leads Using Design Templates
Witty phrases and good designs are effective if you want to generate more leads and increase conversions. Explore different templates to get the best results possible!
Get Your Templates!
---