Brand Your Makeup Line in a Professional Way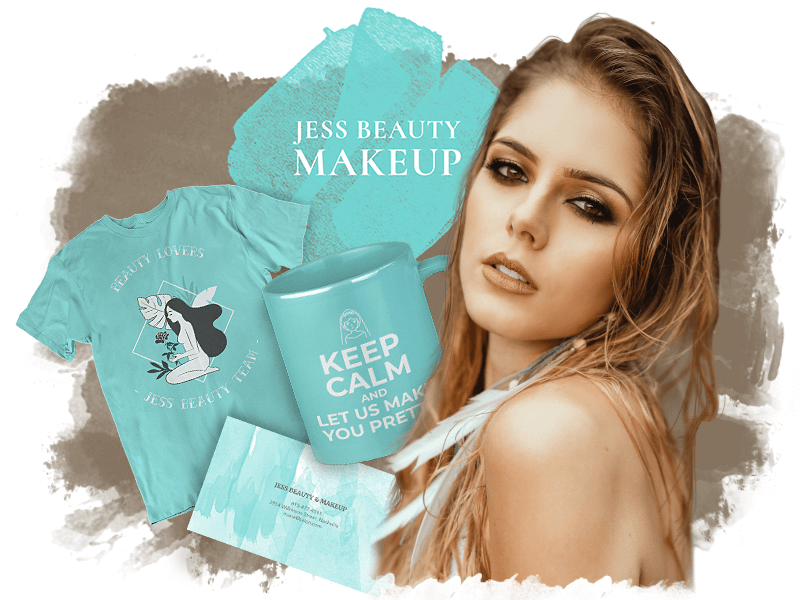 If you're in the makeup business you're in the best industry to develop your creativity and business savvy side. Beauty has always been a necessity for many industries. It's what many women use first thing in the morning and a must have for the entertainment industry. In 2017, the United States lead the beauty market, followed closely behind by China and Japan. So for all those makeup lovers out there, we have the perfect tools to create a great brand and boost sales!
Makeup Artists Must Have a Gorgeous Brand
For sure you're stylish, you know all about lights, shadows, and colors. Well, this can also be applied to your brand. Beauty can also be captured in your graphic identity. It's not really difficult with Placeit, just select a color palette that represents you, select your favorite fonts and assign a picture style for all your designs. These are the basic elements that your beauty brand needs.
The Logo Is Your Face
After looking into makeup business names, the next important step to take is to make your beauty logo. It's part of your brand and will represent your concept and philosophy. Your logo must be memorable so think hard which style fits you the best. You can create one for the company and other ones for products you create down the line. Check out some inspiration below: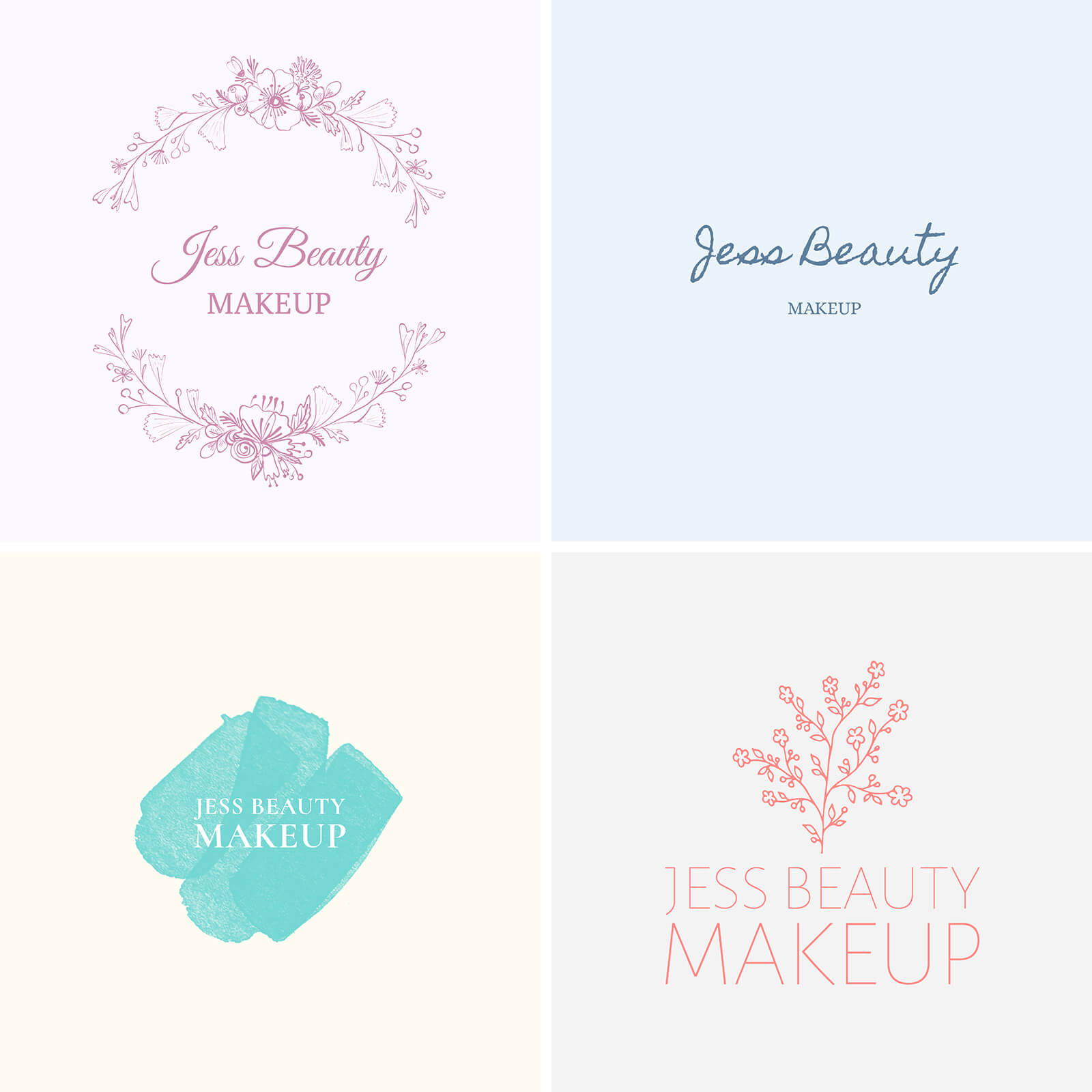 Business Cards Are Always Handy
Make your own beauty business card with the contact information that your client needs from you. Remember that your business card is what makes the first impression on your clients. Select images or textures that represent your main activity in the beauty industry, this way it will be easier for them to remember. Inspire yourself with these examples: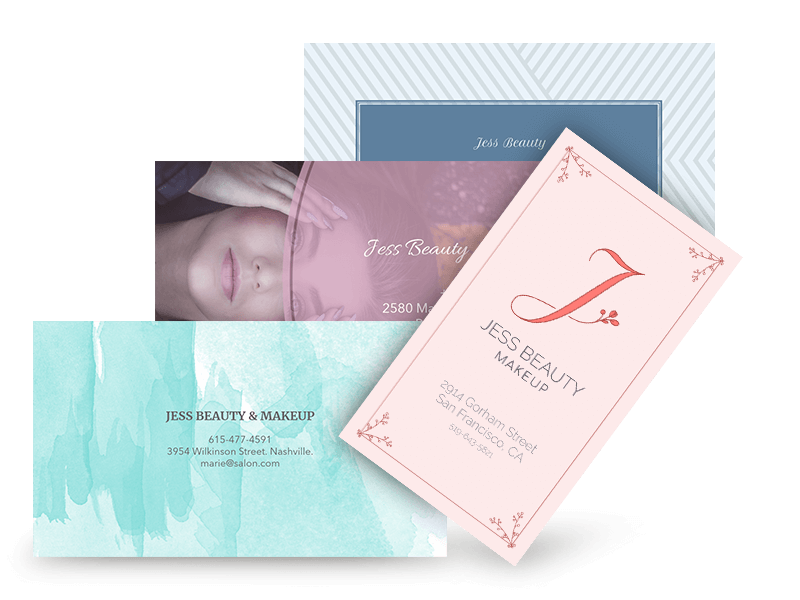 Brand T-Shirts for Special Occasions
A branded t-shirt is always the favorite item to have. It's useful and if you make a great design for sure people will want to wear it, this means publicity for your brand. You'll be surprised at how easy it's to create designs with Placeit. Just pick a design template, write down your message and download! You can also apply that design on mockups so you can see how your t-shirt looks on a model. But what will your t-shirts say? Here are some ideas:
Make t-shirts for the team. This is a great way to promote a healthy work environment. It's a way of saying "you're part of the team" while attending to your clients' needs.
Make launch t-shirts. If you're launching your makeup line a branded t-shirt is a great detail to give away.
Make branded t-shirts. Show love for your brand by creating designs expressing your philosophy in a creative way.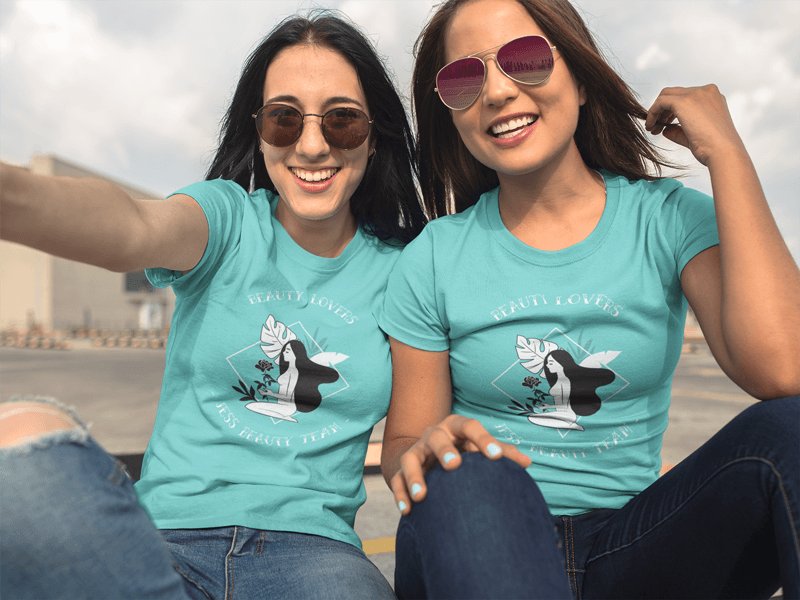 Flyers for Special Events
Whether you go to beauty shows, have special sales, announce a grand opening, launch a new product line or teach workshops, a flyer can be a good idea to let your market know what is coming up. You can print these flyers or just send them by email to your mailing list. Creating one is very easy with Placeit's Flyer Maker. Select the image, edit the information and select your colors. Download it and print it! That's it!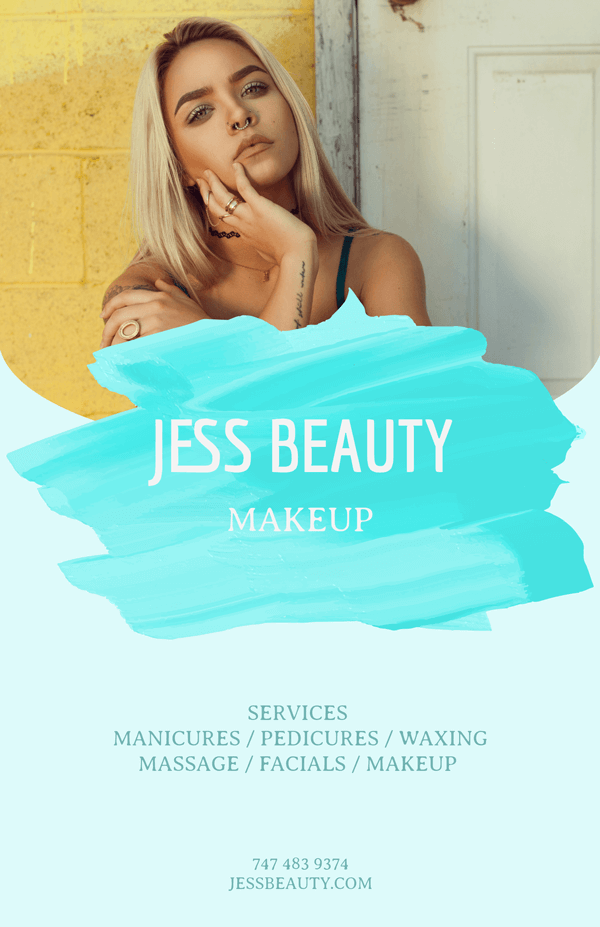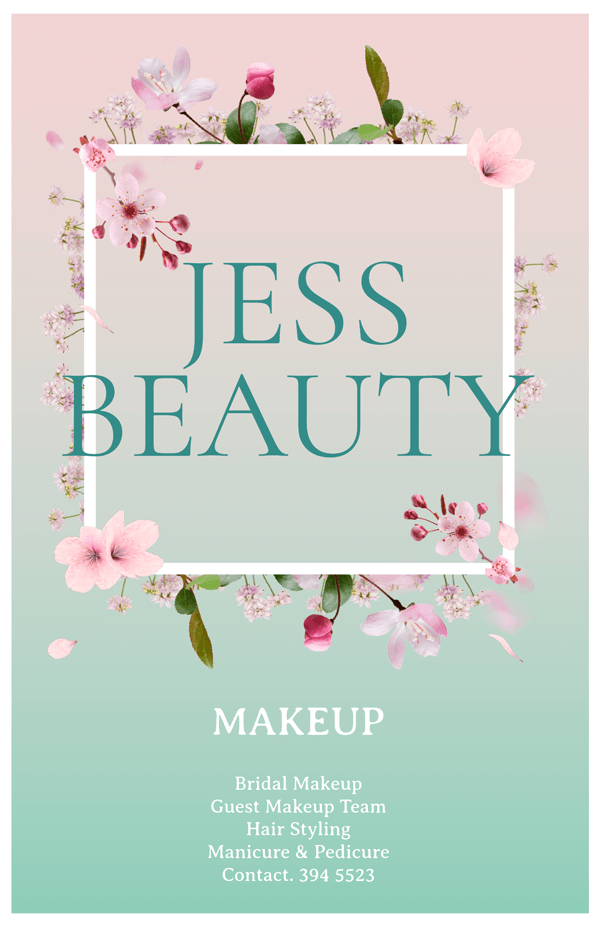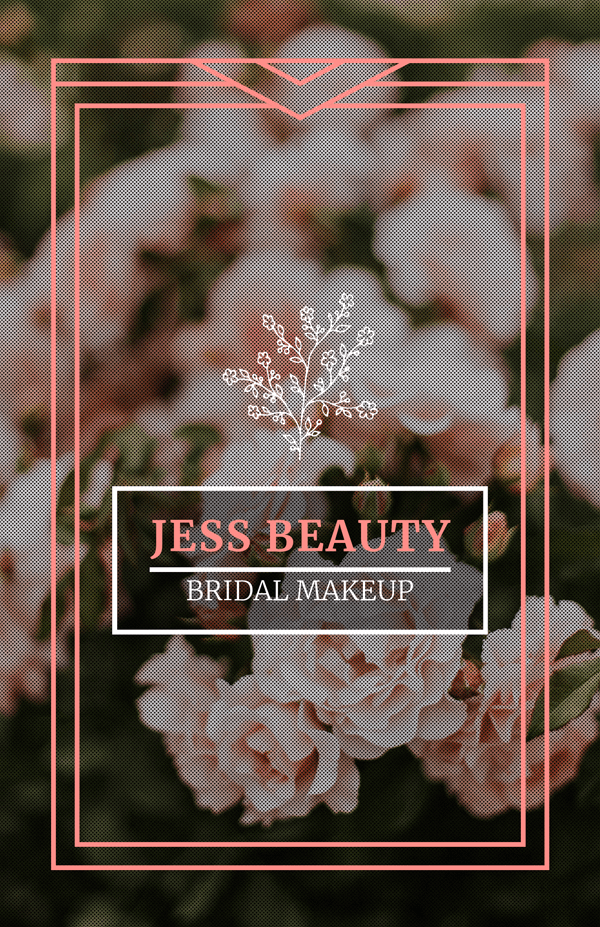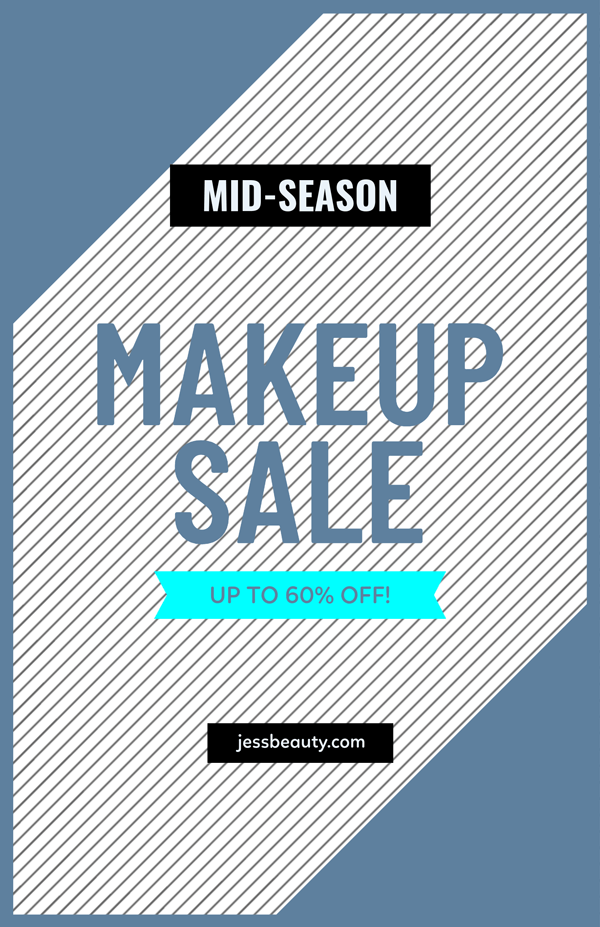 These Design Tools Are Perfect for Beauty Gurus
When a makeup artist uses Youtube, magic happens! People love tips, before and after videos or a good makeup tutorial. Why not try yourself out as a youtuber? Your clients will appreciate having some extra help with their makeup at home. Give your channel a special touch and create awesome graphics for it or for your social networks with a few clicks.
Youtube Banners for Makeup Youtubers
With Placeit's Social Media Cover Maker you will find many options for your Youtube banner. From textured backgrounds to beautiful models.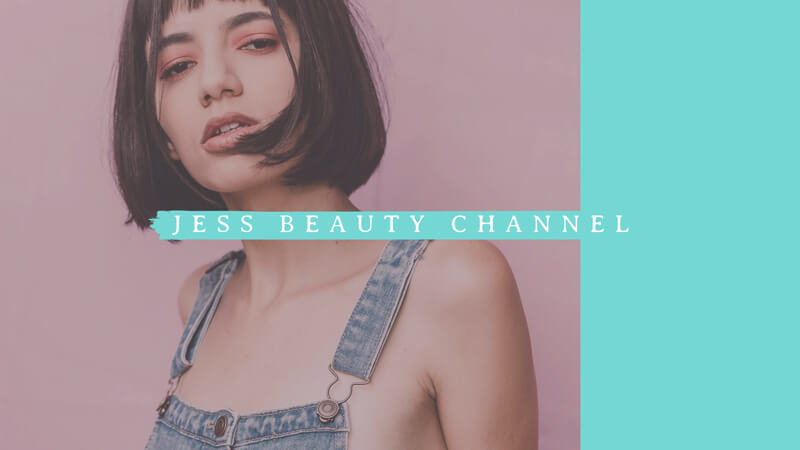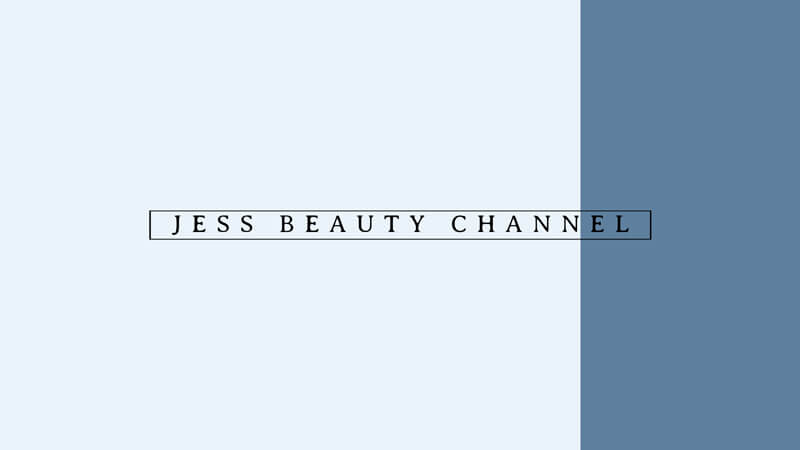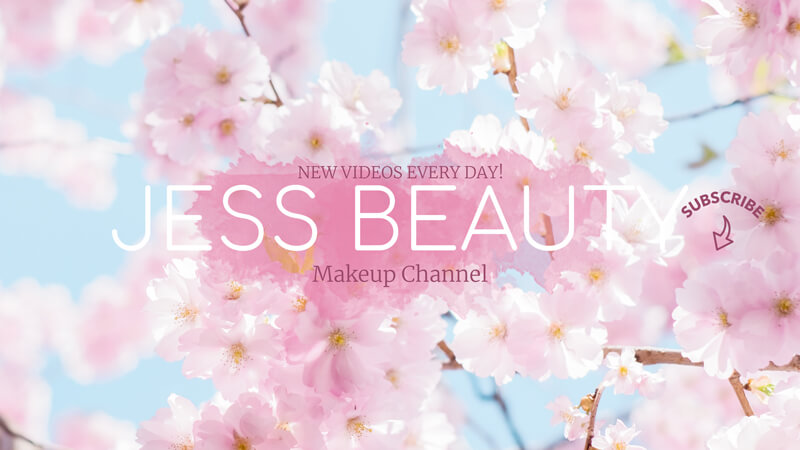 Create Great Posts with Our Social Media Image Maker
If part of your strategy is working with famous makeup brands, giveaways are a must. You'll have plenty of design templates to create beautiful images for your social networks that can also work for your blog entries. Create all sort of messages like next tutorial announcements,  sales on products or services, your workshops, you name it and Placeit will create it in minutes. Check out these examples!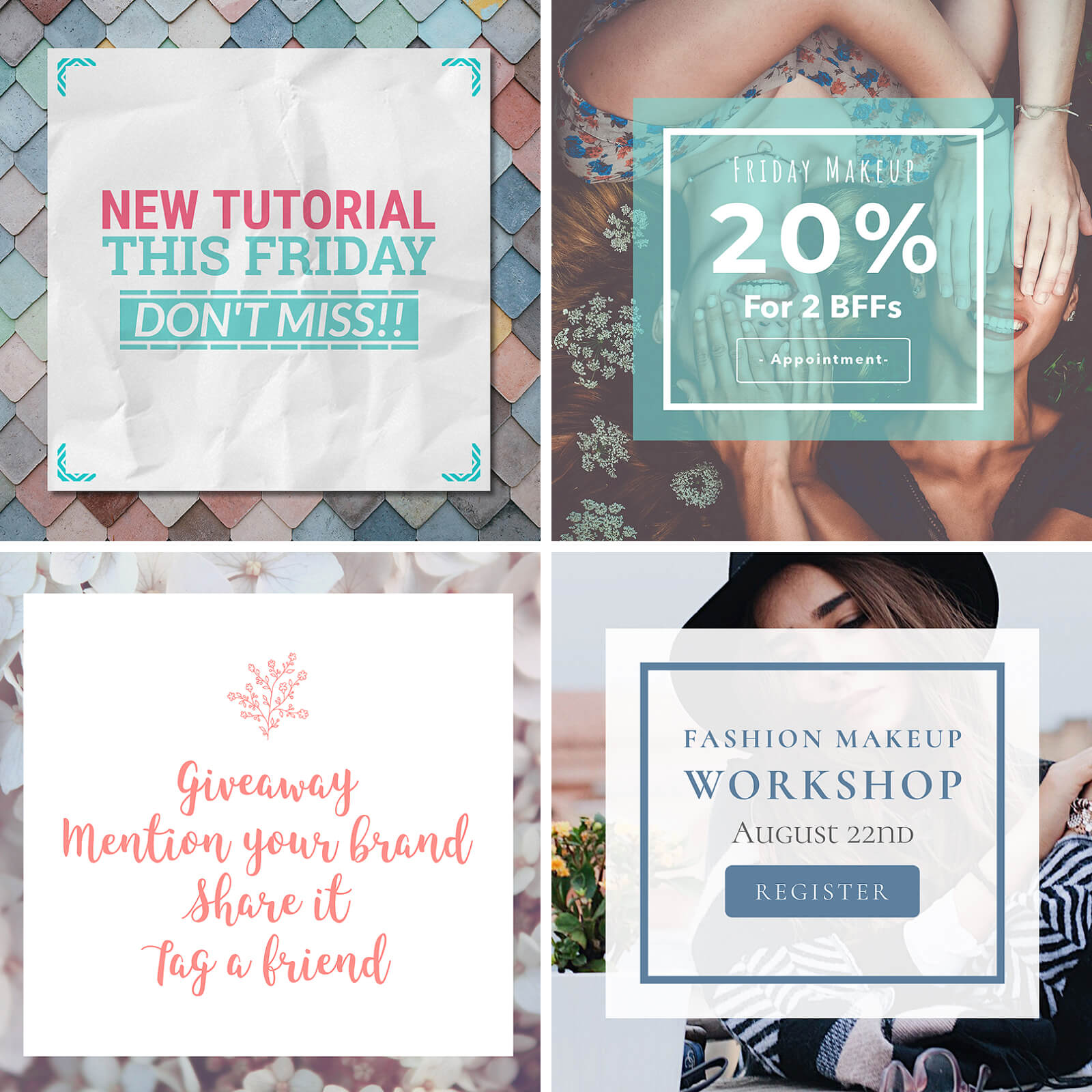 Starting Your Own Makeup Line?
Once you're in the beauty business, the next step is creating your own product line. There are many steps to creating your own line but starting off with your logo and branding is great for looking for suitable investors. Here's a fast guide for you to get started: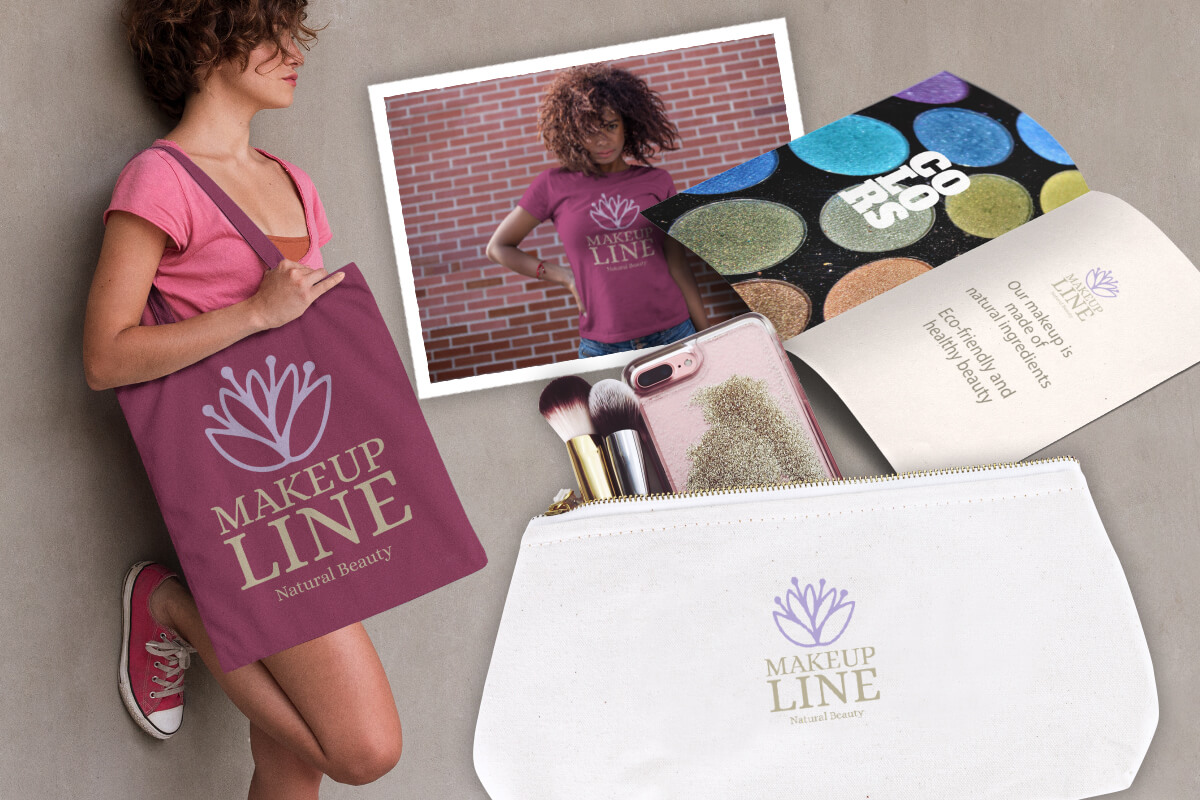 The Perfect Online Tool for the Beauty Industry
It doesn't matter if you're a beauty studio, makeup artist or an entrepreneur creating a makeup line, Placeit will help you with online tools to generate professional graphics and create a perfect brand for your market. Now you can have access to Placeit's mockups, design templates, and video maker with a subscription, imagine all you can do with our mockups and templates. Plus we are publishing new designs every day, so make sure to stay tuned.
---
The Online Tool That Is Boosting the Beauty Industry
If you're a beauty guru offering services, starting a channel or a makeup line, you'll need a tool to brand your efforts. Placeit gives you the freedom to make your logo, stationery or images for your social networks. No need to download any software, just start clicking on your favorite templates. Customize and download your creations. It's that easy!
Start Creating Your Beauty Brand!
"It's a great tool for any makeup artist.

Placeit

is easy to use and friendly. The templates are beautiful!
"
Daniel Patterson
5

/5