Here's How to Create a Valuable Networking Tool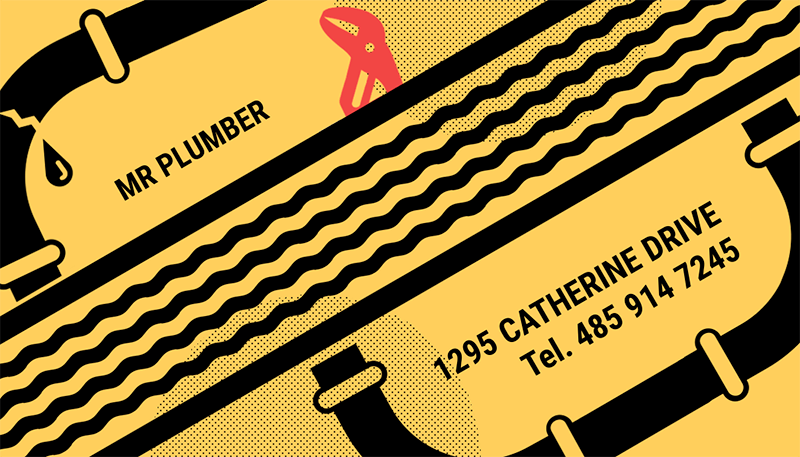 Imagine creating a long-time relationship with your customers and expanding your clientele. Wherever you go, having handyman business cards to give out will increase your chances of being remembered and contacted for your service.
People want to have the right information at hand whenever they need it, and business cards are great for this purpose. If you're looking to create quick, professional, and appealing contact tools for your handyman business, you've come to the right place. Start designing your own business cards like a pro, minus the hassle. You don't have your own logo? Follow this guide to create a professional logo for your business.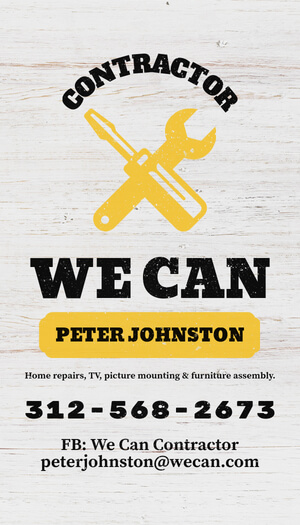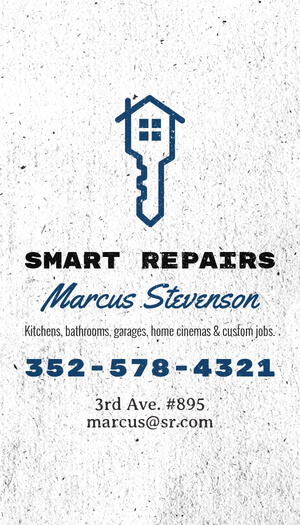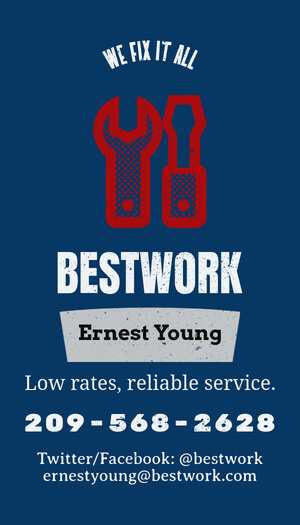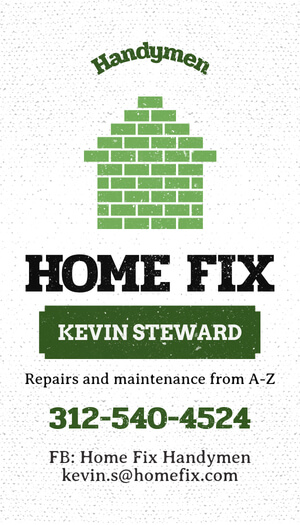 How to Make a Handyman Business Card Using Placeit
With Placeit's Handyman Business Card Maker, having a professional business card made by yourself is very simple. Follow the instructions below or watch the video to learn how you can make your own cards:
Write in your company's name, describe what you do, and add your contact information. Change the font style and color to suit your style.
Pick an icon that goes with the style your business has. There are many icons to choose from.
Select a background color, a texture, or an image.
Download your design and find a place to print it!
What Should My Business Cards Communicate?
Business cards are direct marketing tools. Your cards ought to look professional, as they can help you make a positive first impression and attract new customers when attending networking events or exploring new neighborhoods. It's super important that you make the right first impression, so choosing the perfect business card design will be a crucial step. Not to mention, you want your logo to be clean and attractive so that it stands out on your business card. If your logo could use an update, now may be the perfect time to rebrand your business. In the meantime, what should you keep in mind when making a business card? Here are a few essentials:
Write down only the necessary information. Name, phone number, e-mail… anything that will help your customers contact you. Do you have an address where they can stop by? If they can't visit you there, then you probably don't need to add it to your card. If your business has any social media, you should consider including your handle. And don't forget to mention what you do! Is there something that you excel at?
Pick the right colors. Think of home, quality, and durability. The colors that usually represent a handyman business are: yellow, brown, black, white, gray, green, orange, dark blue, and red. However, feel free to choose any color you like and that best represents you.
Make it stand out. A visually attractive business card will make you look established and consistent, which we are sure you are. Nonetheless, it's not always easy to communicate this with something other than your work. Get the chance to prove your worth by impressing your potential customers with a nice card that will make your business achieve top of mind.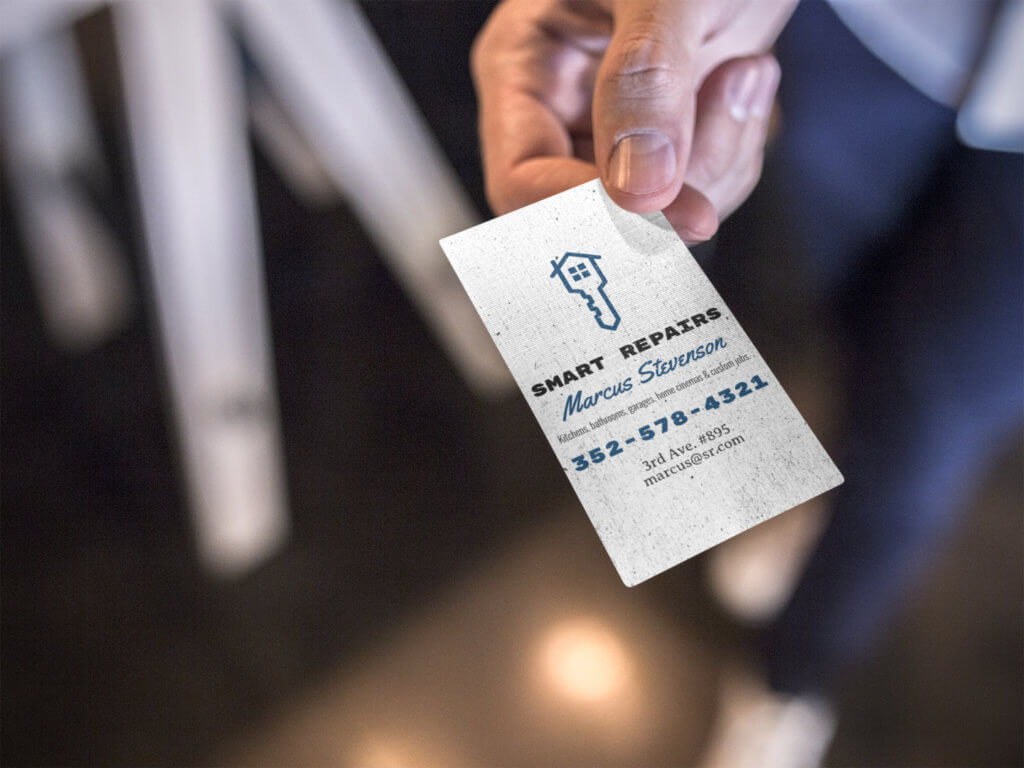 The Impact of Word of Mouth on Your Business
The business you're in depends on the quality of your service and how you treat your customers. If you achieve to have an excellent presentation, you'll boost your business's chances of having the best reputation of all. That's why the first step towards positive word of mouth is providing a great service and complementing it with a consolidated, trustworthy image. Printing business cards is a great way to achieve this, but have you thought about everything you could be doing to stand out from your competitors?
If you have social media channels, use them to promote yourself. Create special content for this purpose, you'll find lots of tools to do so on Placeit. Here's an idea: make mockups of your cards for proof of concept before printing, and then use those images or videos to create great posts on your social media.
Experiment with Google Adwords and Facebook Ads, you want people to find your business easily when looking for a handyman near their area. There are a series of free courses created by Google for you to make the best out of your advertising.
Remember: the more people know about your business, the greater the chances you will attract new customers.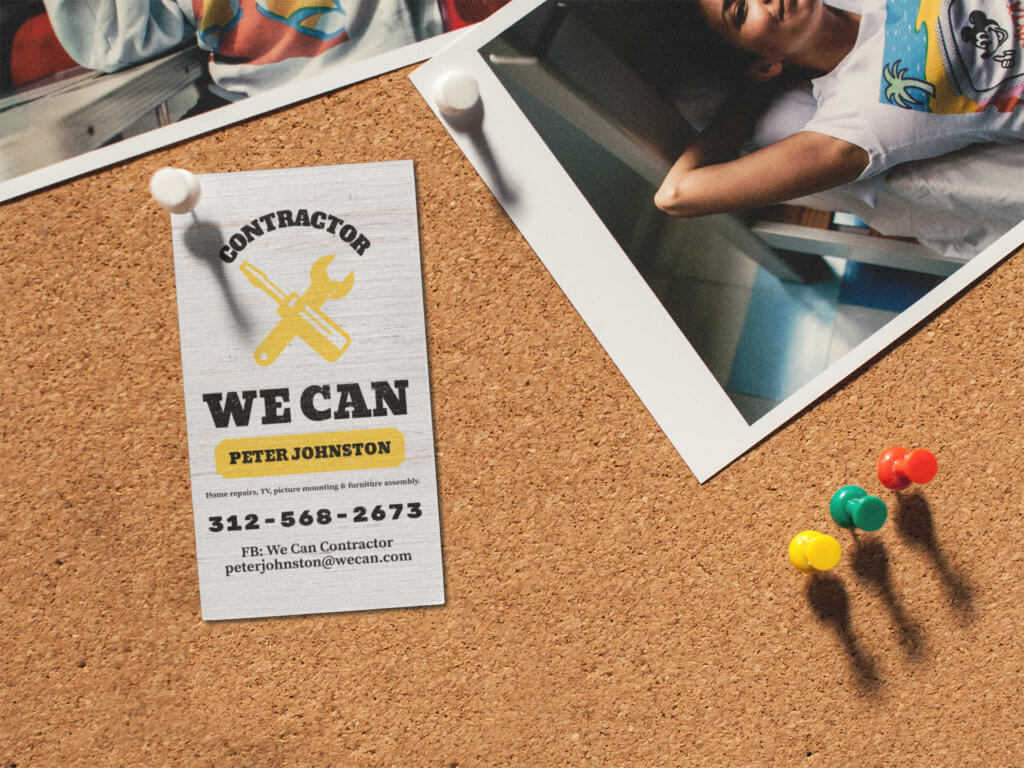 Take Your Business to the Next Level
Now that you've got an idea of the importance of a business card for your business, go ahead and experiment with the template. We're constantly updating our material, so stay tuned for new designs and possibilities. With Placeit, you'll upgrade your business's look fast and easy.
Are you an electrician? You can also try our Electrician Logos to design amazing logos in seconds! Or if you're a landscaper, why not check out how to create a landscaping logo? You can design any type of business card you have in mind, just visit our Business Card templates and choose the one that works best for you!
"I love Placeit's design templates and service."
Daniel Henry 5/5
---
Introduce Yourself (Better)
At Placeit, we want to help you build your business with quick and simple to use design templates, business card makers, mockup generators, and more! Create a handyman business card you'll love in a matter of minutes. Try it out!
Make Your Own Handyman Business Card
---