Grow Your Hair Stylist Business with the Right Cards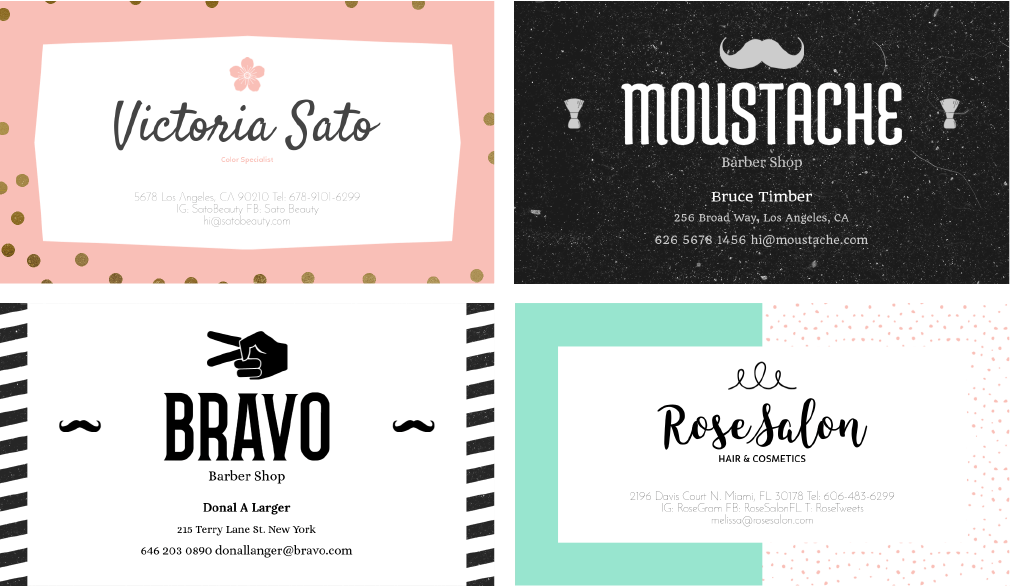 Are Business Cards Still Relevant in 2018?
First things first, are they? Yes! Nowadays we tend to think of business cards as an obsolete way to share information, but the reality is that even though smartphones have become almost a part of us, they still run out of battery, can get lost, or are not always around. That's why business cards are still a great way to give out your information.

Hair salon business cards are a great way for people to get to know you, they're also a quick and practical way to share information with possible clients and for current ones to share your info with others. There are many occasions when giving out a business card makes all the sense in the world, think of situations where people don't have a lot of time to write information down.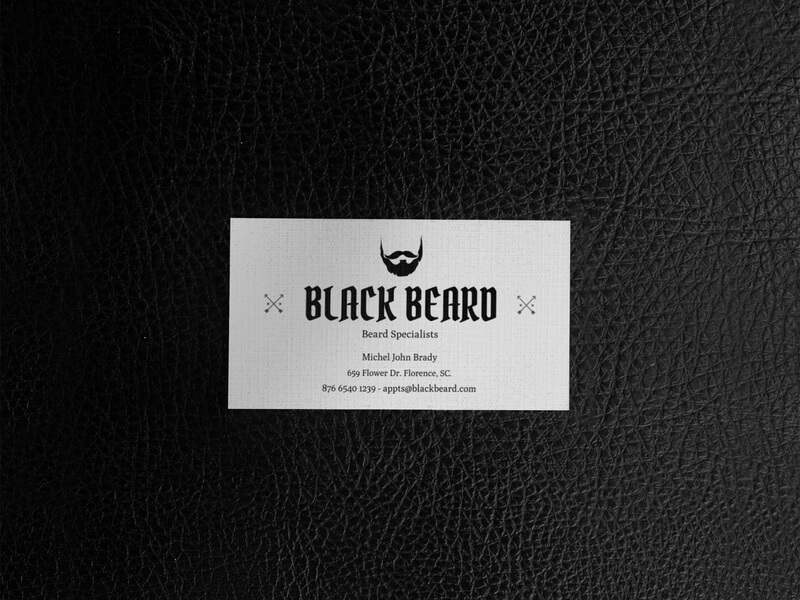 Also, a creative business card that stands out from the rest (think nice design, card weight, and paper feel) is shared more often which is a great way to get to more and more customers.
What Should a Hair Stylist Business Card have?
Making a hairstylist business card or a barber business card that gets people in the door and in your chair is key to growing your business. Nowadays, in the era of social media, many people underestimate the importance of having a business card handy to give away.
There are five important aspects that your hairstylist business card, as well as a barber business card, should have for maximum effectiveness:
An icon that represents the heart of your brand. In this example, Victoria Sato is Japanese but lives in Los Angeles. She decided to incorporate the cherry blossom flower in her business card.
Your brand name (or your name) in a legible and clear font.
Your businesses' expertise area. In the card below, Victoria Sato is a color specialist.
Relevant business information like a phone number, an address, and a business email.
Tie it all together with harmonious brand colors. In this example, we used blush and gold which conveys elegance and playfulness.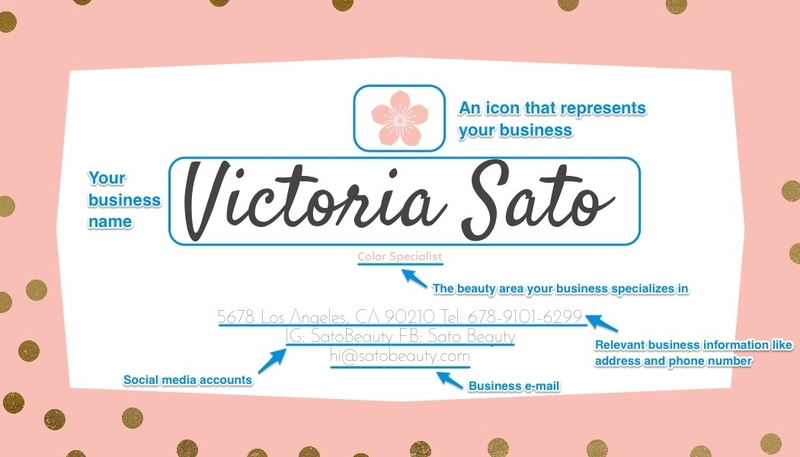 How to Make a Hair Stylist Business Card
Making a business card with Placeit's hairstylist business card maker or with the barber business card maker is quick and easy, and it has all the icons and fields for you to fill it out and have a business card in minutes, right in your browser! Just follow the steps below and you will have your design in no time:
Write in your salon or barbershop information. Include name, specialty, address, social media accounts. The fields are already there for you to fill them out. At this point, you can choose different fonts and colors to compliment your card. We recommend using only two fonts: the main font and a supporting one.
Choose an icon that goes with your salon, there are a few for you to choose from, you can also change the color of your icon.
Pick a frame for your information, you can also choose not to use a frame. If you choose not to use one (or to change the color) make sure all of your information is visible.
 Select a background for your card, you can also change the color to go with your brand.
Download your card, and you're done!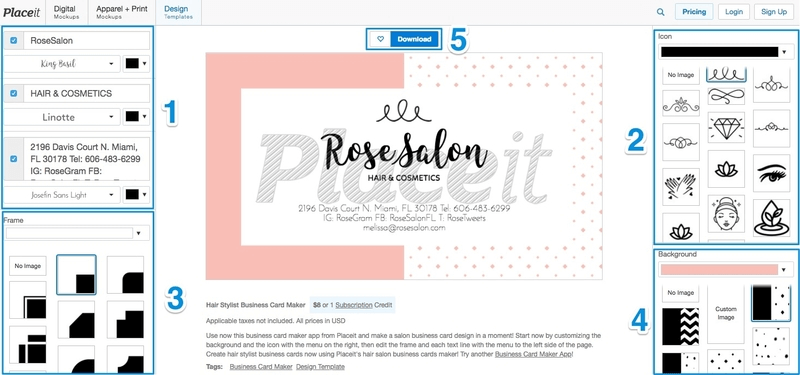 Promote Your Beauty Business with Flyers
Flyers are a great way to promote your salon or barbershop, they are a really versatile way to get specific information to possible clients. Use your flyers as a visual tool to promote your services, let people know about promotional events or even seasonal services you offer.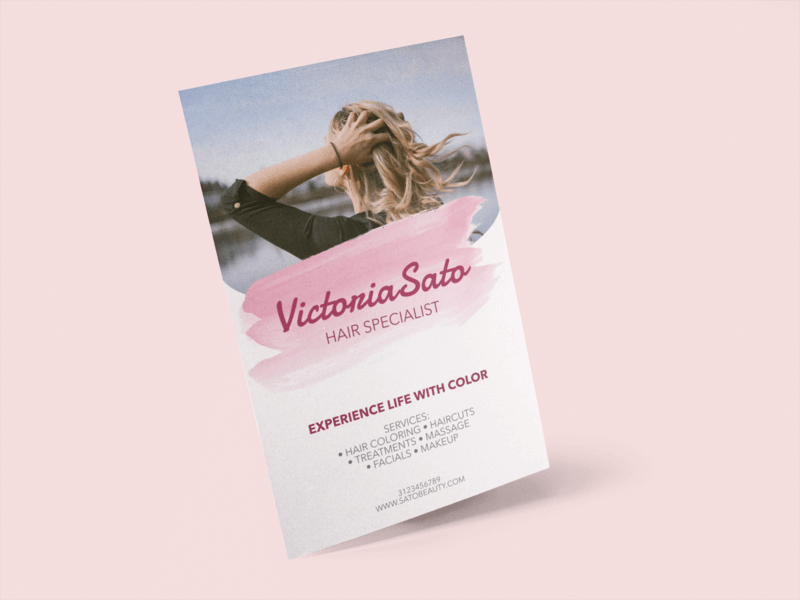 ---
So create your brand new hairstylist business cards without using design software or hiring a designer. Once they're done, send them out to make your hairstylist business grow and get more people sitting in your chair.
Check out our post on Make a Stylish Barber Shop Logo for Your Business and make more manly styled logos.
"Making a business card with Placeit's design templates was super easy"
Jackie Gray 5/5
---
Make Business Cards to Attract More Clients
Having a business is stressful enough, making your business cards shouldn't give you a headache. Make a business card the easy way using Placeit's Design Templates, and start getting more customers the easy way! Also, Placeit has a huge selection of promotional materials from logo makers, to social media image makers, try them out today!
Make a Business Card Now!
---