No Hassle Bakery Logo Maker so You Can Focus on the Actual Baking
One of the key aspects of opening a bakery or cupcake business nowadays is having a clear brand people can get a hold of. A well-established brand will always begin with a bakery logo followed by all your branding assets!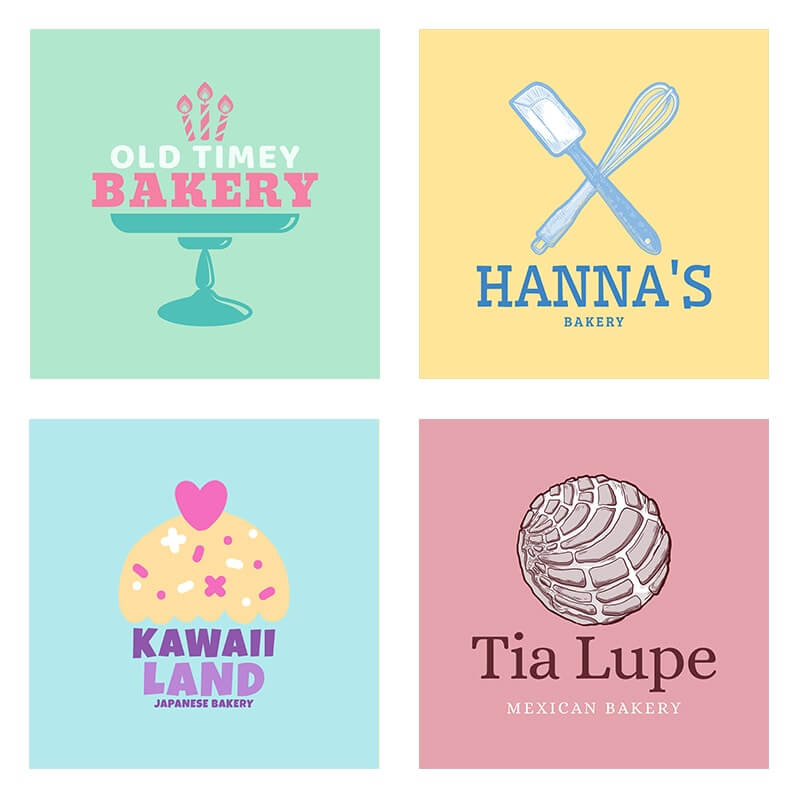 What You'll Find
If we look at some of the most successful bakeries out there like Sprinkles Cupcakes or Milk Bar, we can clearly see a thread that runs through everything, from baked goods, to packaging, to the store, even their online presence follows the same thread.
So having a concept is important, and there are many types of bakeries out there. From classic to specialty bakeries or even modern ones. Whatever type you pick, your logo should represent your establishment in a clear way, and give people a hint of what they can find there. So ask yourself two things:
What kind of bakery do I want to have?
The answer to this question should include what kind of products you will be selling if you will focus on one product specifically (e.g. cookies, cupcakes, croissants, etc.) if you will have a theme that runs through the bakery (vintage, modern, traditional).
Who do I picture as my client?
To answer this, try to make a mental image of the person who will be visiting your bakery. This will help you decide how to talk to them and what the best ways to approach them are (social media, flyers, ads on the radio, etc.).
Bakery Logo Ideas Based on Theme
Once you've settled on a theme and answered those questions next thing up is to make a logo. There are a lot of ways to make one but the easiest and most intuitive way is to use a logo maker. If you don't have experience in graphic design, having somewhere to start is a great idea. There are many themes you can play around with.
Classic Bakery Logo
Classic is always a good way to go, think of the bakeries you used to visit when you were younger, or that your mom used to take you to.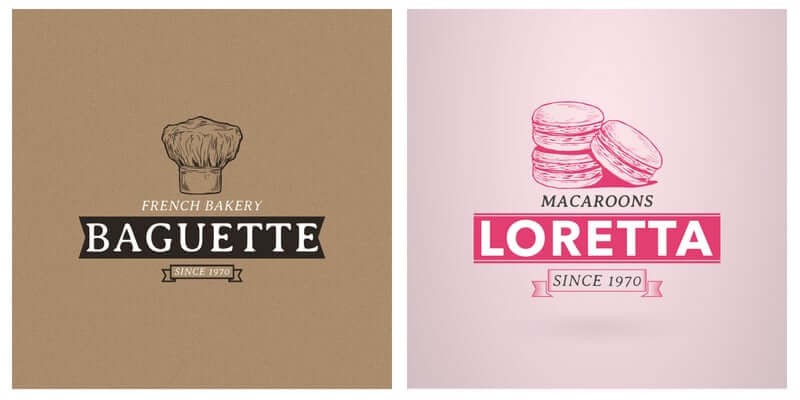 Vintage Bakery Logo
Vintage-style logos are in, no doubt about it. When designing a retro bakery logo you must keep in mind that not only do the graphics make it retro but your color palette does as well.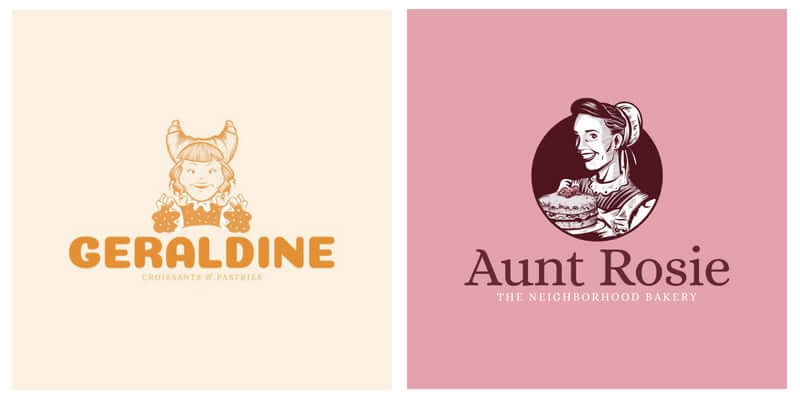 Modern Bakery Logo
A modern bakery logo is another nice way to go. Modern can also mean minimalistic or simple, without being boring. If this is the style you gravitate towards, make sure to also incorporate it into your physical store.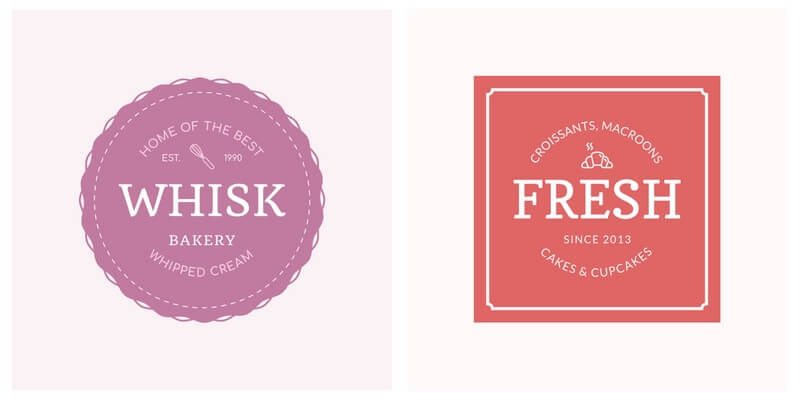 Cupcake Shop Bakery Logo
Having a specialty bakery like a cupcake one is a great way to brand yourself and have people recognize you for making great products. Don't fall for the cliche that having only one product makes you boring, as your cupcakes can be as unique as you want them to.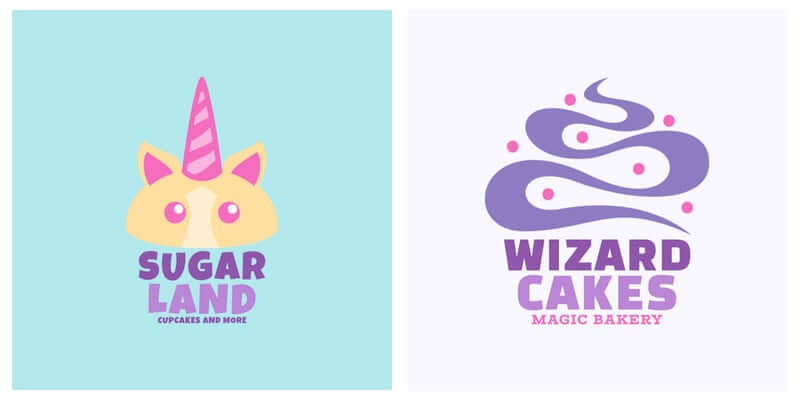 Ready to Make Your Bakery Logo?
Once you've answered the questions on top, making a logo will be a breeze with Placeit's logo makers, it's as simple as follow in three simple steps:
Pick one of our bakery templates.
Choose an icon that goes with your concept. You can change the color to match your style.
Pick a font and font color for your logo.
Choose a background color that goes well with your brand.
Download your brand new logo! You'll get a high-resolution file as well as a transparent PNG version (also hi-res).
For a more detailed explanation of how to make a logo with Placeit check out the video below:

Use Your Bakery Logo Strategically
There are many ways you can use your brand new logo, from mugs at your store to business cards to hand out at networking at industry events or even your staff's t-shirts. Think of these elements as the overall atmosphere you're trying to achieve. Placeit also has restaurant flyers and bakery business cards you can use to brand your new bakery business, as well as t-shirt mockups to show you how they will look in real life. Check them out below!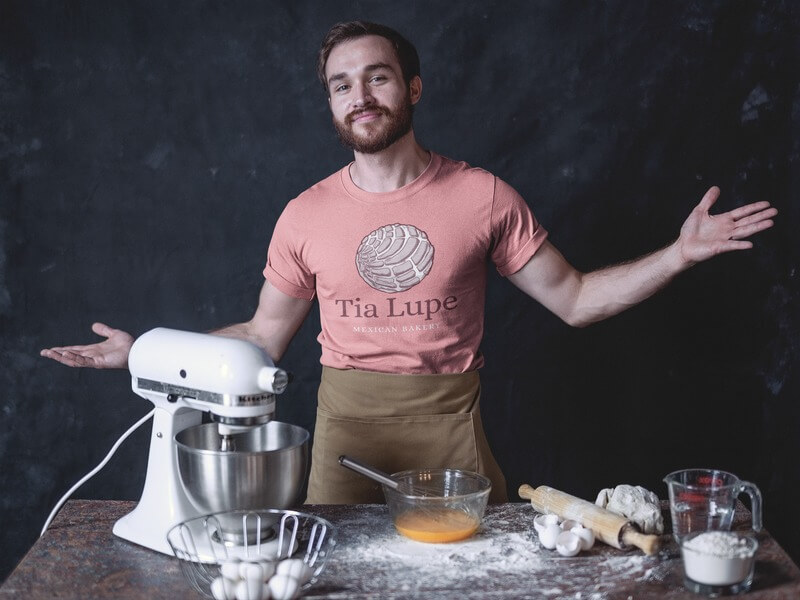 Click here to customize this t-shirt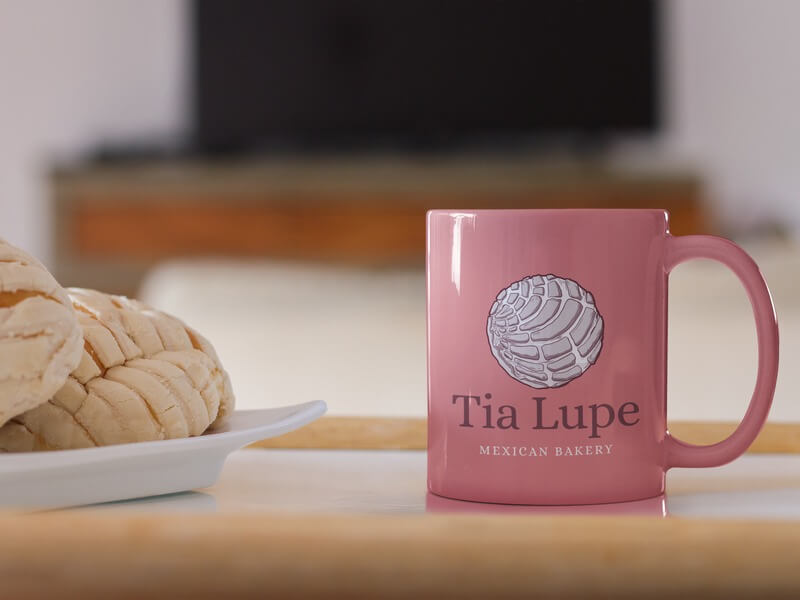 Click here to personalize this mug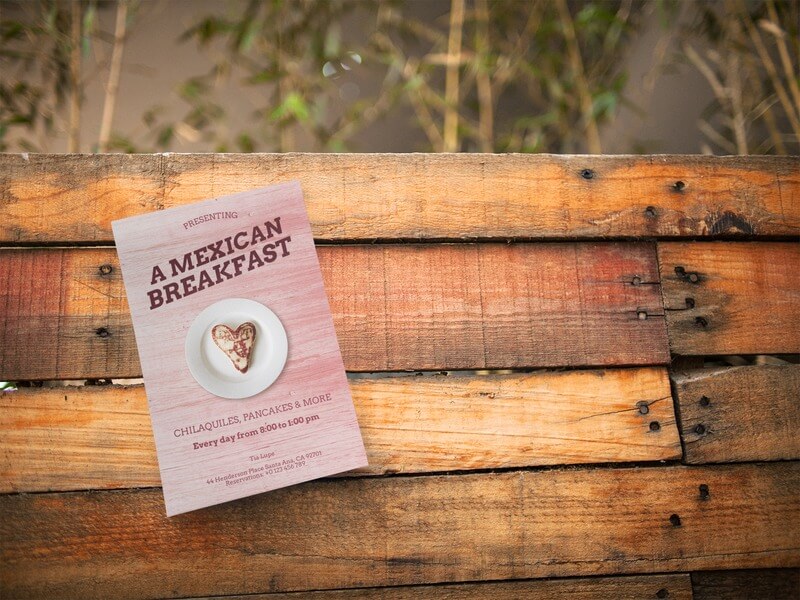 Make a flyer mockup of your own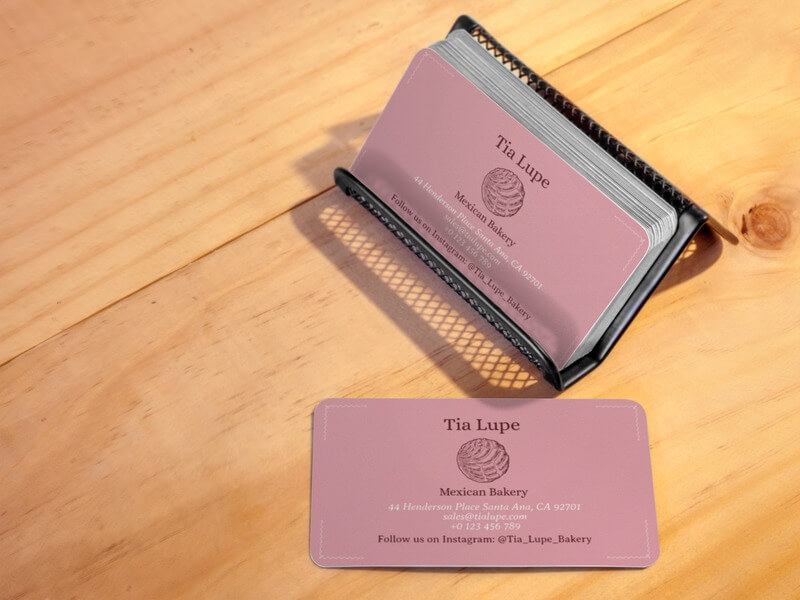 Having the right bakery logo is key to having a memorable and successful business. With all of these tools, you can create promotional materials in minutes and start building that brand you've always dreamed of.
If you enjoyed this post then you must definitely head to our How to Brand Your Bakery Like a Pro post or read our Complete Guide on Logo Design.
"I made my Business Logo on Placeit and it looks pro!"
Dave Marshall 5/5
---
Make the Perfect Business Logo
With Placeit's Business logo maker, having a professional looking logo in minutes is possible. Create a Bakery Logo, Real Estate Logo or Dental Logo in minutes and without having to hire a designer. Also, with Placeit you'll have everything you need to promote and have a successful business like flyer templates and business card templates. Try them out today!
Make a Business Logo
---