"Can't mention this enough: For web/UI designers, Placeit is a great online tool" Six Revisions
5/5
If you are a graphic designer or marketer, you know brochure mockups are a must. Whenever you finished that new design, your partners, team leaders and clients will want to know and see how it will look like in real life, right? And then comes the struggle of trying to find the right psd mockup file online, downloading and making it work for your design. Luckily, Placeit recently released Print, a new category in which you will find tons of mockup templates for you to display your print designs in!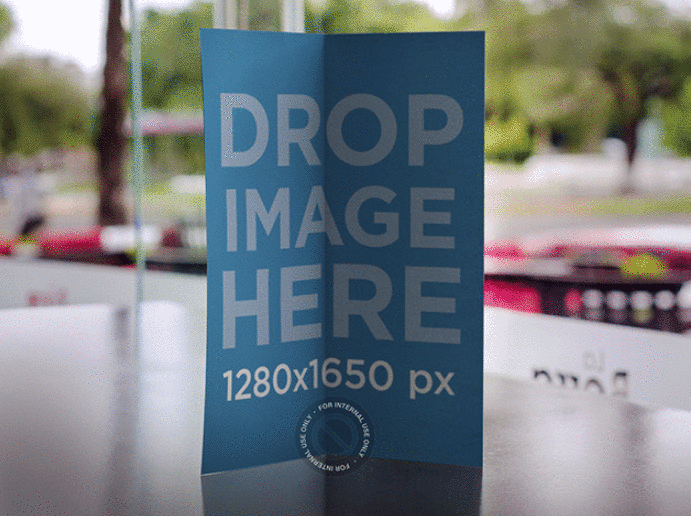 Simply drag and drop your image directly into the mockup and Placeit will make sure to adjust it perfectly to the creases, foldings and shadows to deliver a compelling and photorealistic brochure mockup that carries your designs in a neat manner.
These are just a few of Placeit's brochure mockups, take a look: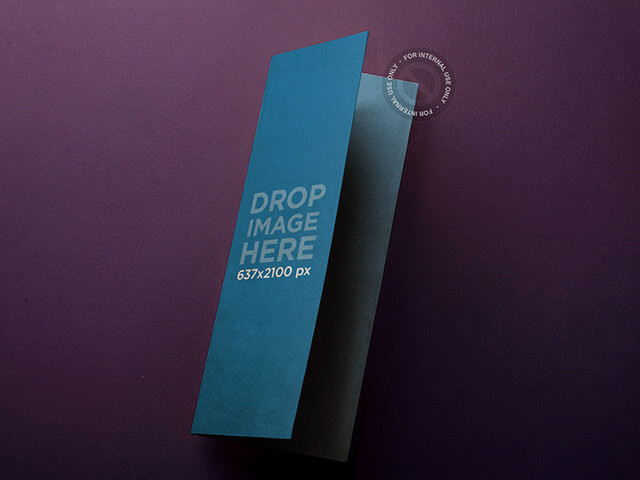 Take good look at this brochure mockup, it may turn out to be your brand's favourite asset for visual marketing. This brochure mockup will allow you to display your designs in a clever manner that will stand out from the competition, catching your consumer demographic's attention. By adding your image straight into the brochure, Placeit will adjust it to match the lighting and shadows of the mockup, besides, the backdrop color will change to match the colors of your own image, how great is that?! Use this brochure mockup for branding purposes right away!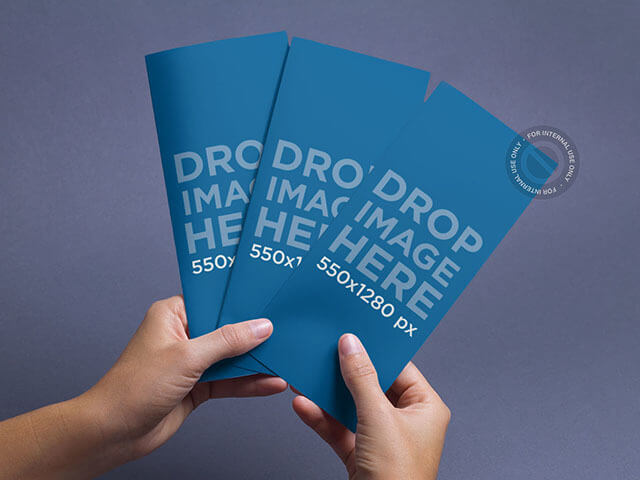 This brochure mockup is a great way in which you will be able to showcase your business in a clever way that will enhance your visual marketing. By using visual assets for your advertising, you will display your designs within context to create a bond with your consumer demographic. All you need to do is drop an image straight onto the brochure mockup and Placeit will adjust it, try using this brochure mockup right away!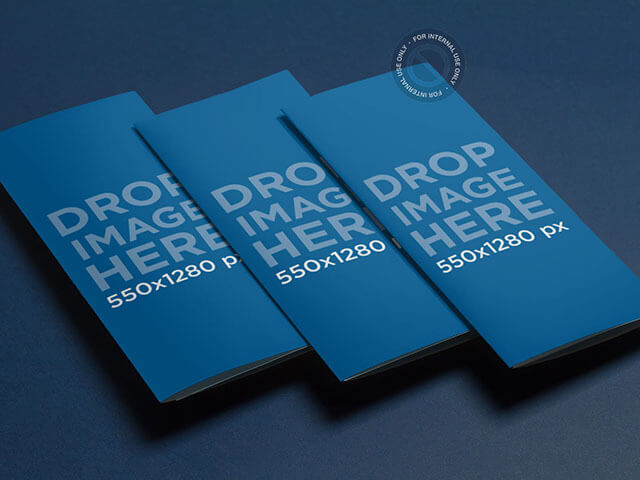 Implement mockups as part of your visual marketing campaign and see how consumers react to them. This remarkable brochure mockup features a set of 3 brochures lying over a smooth surface in an angled position. Personalize this brochure mockup today by just adding an image onto the template and start using right away. Keep in mind that when using Placeit's mockups, you will be able to add text onto the template to make it more attractive and eye-catching to consumers.
Oh, and one more amazing thing these brochure mockups have is that they have advanced effects that select a background or surface color based on the dominant color on your design, just like magic, huh? Go ahead and take a look at all the brochure mockups available at Placeit Print, remember all small sizes are free!
---
---