"Advertising friends, Placeit will save a couple years of pitch life" Diego Zambrano
5/5
If you just released your new clothing line you will want to showcase it to your clients and partners, and using mockups is a great solution to do just that, especially because Placeit recently released Placeit Apparel, a new category with tons of shirt mockups for you to display your designs on!
These shirt mockups provide tons of different templates and scenarios in which your designs will stand out and steal the spotlight. You will be able to choose from a tshirt mockup, tank top mockup, polo shirt mockup and much more to select the imagery that best fits your business. Once you select a shirt mockup, you can also pick the color of the fabric so you will find exactly what you are looking for.
Make sure to test lots of shirt mockups, we are sure you'll find more than one that works for you, and remember all small size mockups are fee!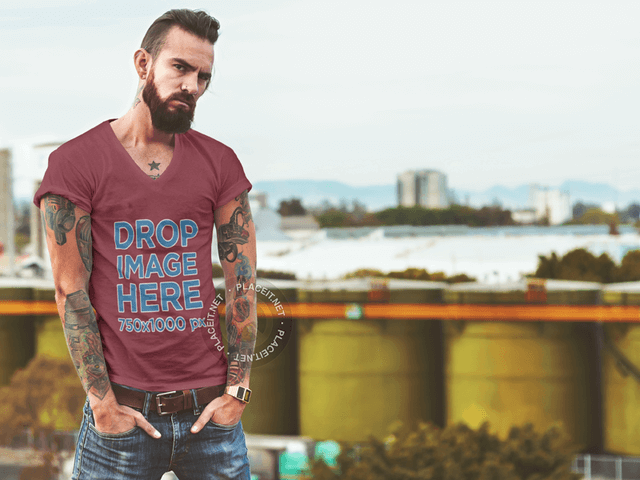 If you're looking for an eye-catching, modern stock photo to showcase your latest designs then you definitely need to check out Placeit's clothing mockups! Try this t-shirt mockup featuring a tattooed hipster man at a building rooftop and display your designs within context. To customize this clothing mockup just simply grad and drop an image featuring your design onto the t-shirt on the template and see how your ideas come to life! Keep in mind that by using real-life mockups it'll be easier for you to reach consumers and appeal to them. So what are you waiting for? Start using mockups now! To see another T-Shirt Mockup click here!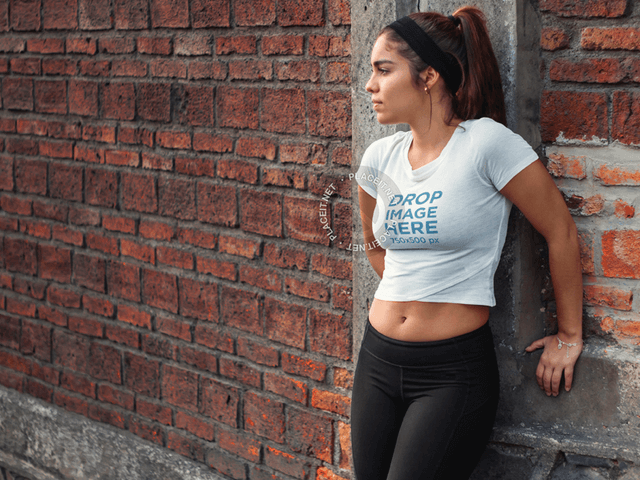 This t-shirt mockup template features a pretty girl leaning on a brick wall as she makes her way to the gym, she is wearing activewear and a determined look on her face. Use this tshirt mockup template to showcase your new clothing line in a clever and professional manner, all you need to do is add your image and Placeit will deliver a compelling visual asset for your marketing campaign! To see another T-Shirt Mockup click here!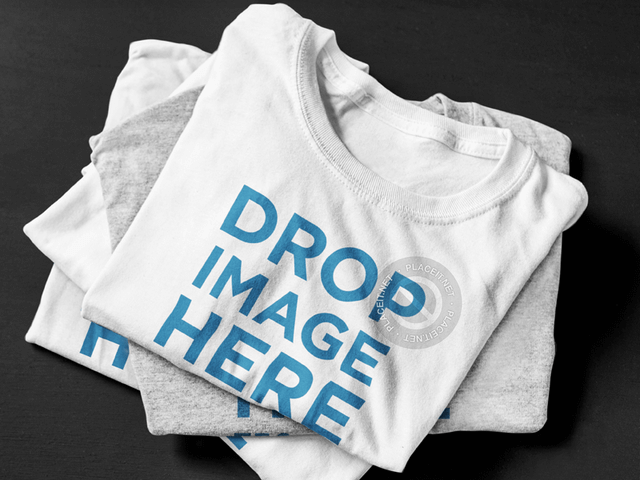 Help your new clothing designs stand out by making Placeit's t-shirt mockups the latest addition to your visual marketing campaign. This t-shirt mockup features a stack of folded t-shirts over a flat surface. Feature your designs within this real-life mockup today and catch your consumers attention right away! To customize this mockup all you have to do is drag and drop an image of your design onto the template and let Placeit resize it for you! It's time to update your marketing tools and there's no better way for you to do this then with the help of Placeit! To see another T-Shirt Mockup click here!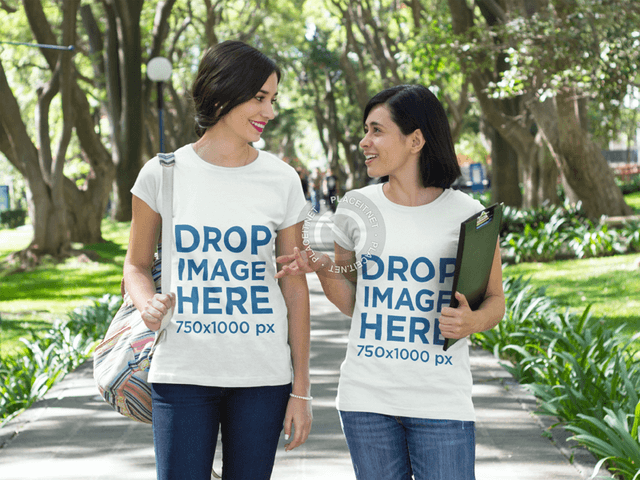 If you feel like it's time for you to upgrade your clothing business visual marketing strategy, then you definitely need to check out Placeit's clothing mockups to help you accomplish this. Clothing mockups are an excellent way for you to display your ideas to potential consumers in a relatable way, due to the realness of the images, so making them part of your visual campaign might not be such a bad idea. This shirt mockup for example, features two friends at school chatting. Imagine how your designs would look being portrayed on their t-shirts! Customize this image right away by dragging and dropping an image featuring one of your designs onto the template and wait for Placeit to automatically resize it for you. In no time get amazing visual content to add to your visual marketing campaign! Don't forget that when using t-shirt mockups you can choose the color of the garment on the template to match the colors on your design. See another T-Shirt Mockup here!
Follow the same simple steps to create a t-shirt mockup and create a Tshirt Video Mockup in seconds. You can use these videos to boost your Facebook Ads efforts. Facebook gives priority to video content reason why it's a good idea to advertise your t-shirt business with a video mockup.
---
Use these shirt mockups by Placeit to enhance your brand's imagery right away, it's super easy to use, you don't even need Photoshop, simply add your image to the shirt template and that's it! Go ahead and try these tshirt mockups right away to see for yourself and promote your brand in a whole new way that will create an impact on your consumer demographic.
What are you waiting to upgrade your marketing communication strategy and boost t-shirt sales?
---
---