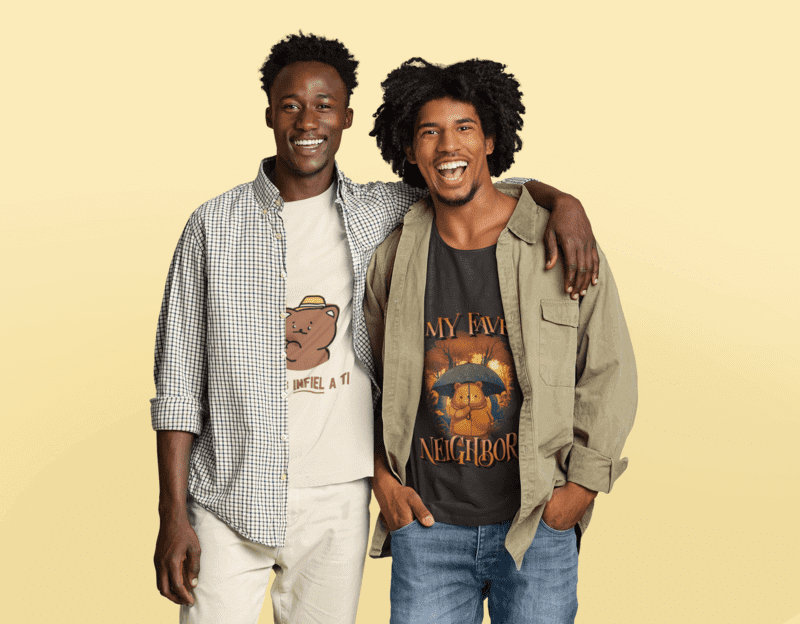 In the late 1980s, John and Bert Jacob traveled along the East Coast, trying to market their t-shirts to college students. However, they weren't successful in the way they planned. As they were on one of their long drives, a discussion ensued about too much focus in the media on negativity. From this, Jake, the character you see on Life Is Good t-shirts, was born with a $100 million business With the proper t-shirt marketing.
Today, the internet makes it easier than ever to launch a t-shirt business, but that doesn't mean it will be successful. The low barrier to entry also means that the competition is fierce, so you'll need a way to set your business apart from its peers.
👕 Dive Into the T-Shirt Industry:
The Global T-Shirt Industry is Massive
If you own an online t-shirt company, you're in the right business. According to Credence Research, this industry is expected to be worth more than $10 billion by 2025 and experience a 6.3% growth rate from 2017.
There are several reasons why the t-shirt market will continue to trend in the next few years:
Branding – T-shirts are a way for companies to establish and grow their brands.
Trends

– T-shirts allow consumers to express their preferences for popular TV, movies, sports teams, and social causes. Click here for

the latest entertainment news

, movie trailers & celebrity videos.

Fashion

– T-shirts make fashion statements.

Team spirit

– T-shirts boost company culture.

Promotions – T-shirts can be given to customers or prospects as promotions.
⭐ Calculate your selling t-shirt prices and profits with this free calculator by Placeit
7 Budget-Friendly T-Shirt Marketing Strategies for Your Business
You may have your t-shirt business up and running, but how do you market your t-shirt business to make it a success? Here are seven budget-friendly strategies that can help.
1. Research Your Target Audience
Who is your company's target market? Is it college students? Businesses? Moms? Churches? Sports teams?
If you're not sure, it's time to find out. Each of these groups might have slightly different needs and pain points. For example, sports teams will need bulk orders filled several times yearly, but a business might give you a steady stream of orders.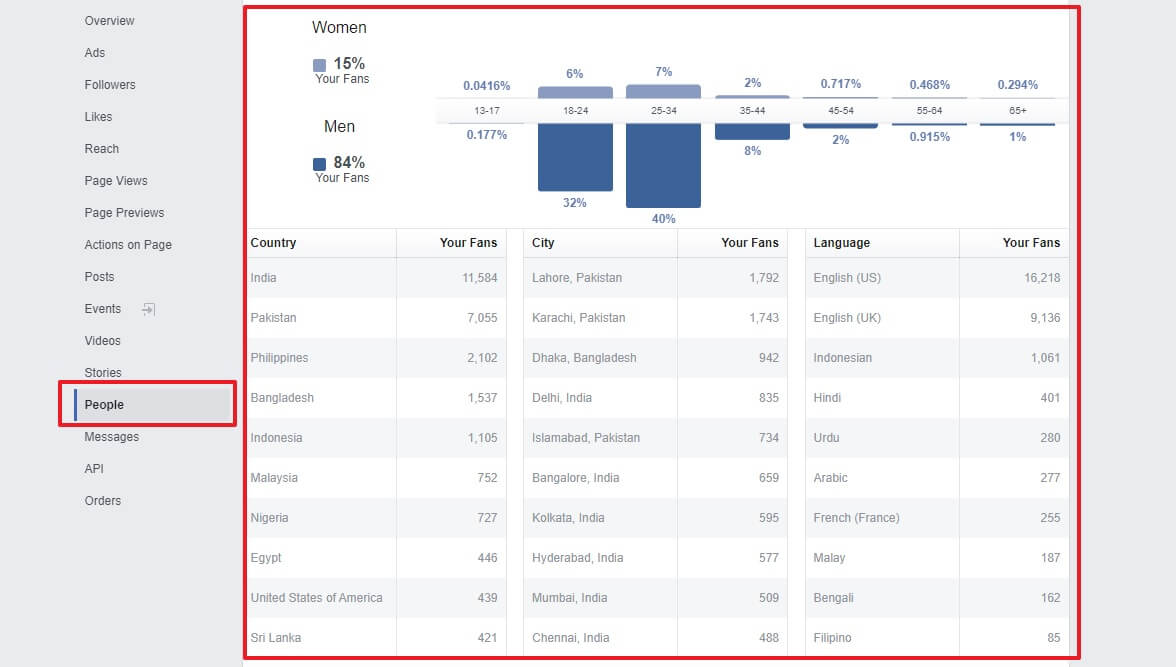 Moreover, you can get meaningful information about your target audience by researching them online. Check out their website and social media pages. Better yet, ask them what they want and need the most. Here are a few ways you can do the audience analysis:
Conduct customer surveys

Study your social media statistics, such as Facebook or Twitter

Join relevant social media groups or niche forums

Pay attention to questions on Quora
Once you have this information, you can translate this into a unique product offering that will suit the needs of each of your target audiences. This will also influence how to market to these groups.
2. Create a Blog
If you're selling t-shirts online, it's a given that you already have an eCommerce website. But you'll need something more to set yourself apart and score well with the search engines. By "more", we're referring to setting up a blog.
According to Hubspot, more blog posts published correlated with more website traffic. Blogging is a tool that can help your business build and expand its brand as well as bring an untold number of visitors to your website. And it's simple and cost-effective to get started.
You should already own a domain to install WordPress in a separate directory. An example would be www.yoursite.com/blog.
Even if you don't already have a domain, you can set all of this up at a fairly low cost:
Domain cost

– roughly $10 per year

Shared web hosting

– average cost is

$2.51 – $5.63 per month

A premium theme

– average cost is roughly $57

Premium plugins

– about $200 per year for 2-3 plugins
At the most basic level, your budget for a high-performing WordPress site should be about $4 – $35 per month. And this is before we start looking at other things like paying for content and managing social media or email lists. Keep reading.
3. Post Engaging Content
When it comes to what you post on your blog, it shouldn't be just anything that comes to mind. Your content should be engaging and helpful to your audience. Do some keyword research so that you can strategically customize your content and include phrases that people are entering into their Google searches –A good ally is Ahrefs. 
You may find that being a blogger isn't for you, and that's ok. You can hire a professional content writer for an average of $29 per hour to get quality content written for your page.
Aside from articles, you can also include relevant videos and infographics for your audience. Video reviews of different t-shirt styles can give a better overview than just images. Having this available can dramatically increase your conversions.
4. Leverage Social Media
You can continue to build relationships with current and potential customers through social media. Not only is social media an incredibly important way to get eyes on your brand, but it's also cost-effective since it's free to join and participate in any major platforms like Facebook, Instagram, TikTok, and Twitter.
Set up your social media profiles and ensure that they are branded consistently. This means you have the same logo uploaded, a similar business description, and integrate with your website.
💡 Pro Tip: To create an outstanding logo and social media designs, use Placeit by Envato's massive library to find tons of professional and good-looking templates ready to customize!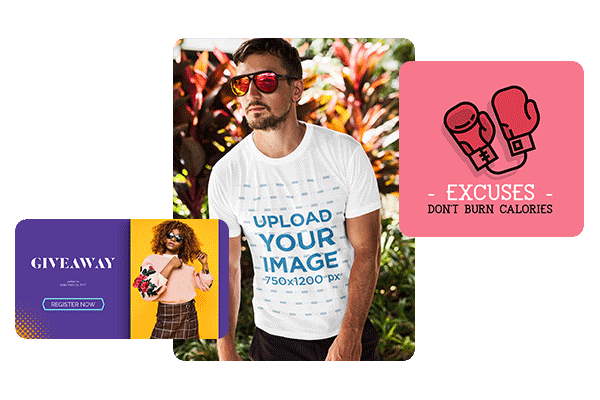 You can share some of the content you post on your website and blog, but you want to focus most of your efforts on engaging other users in various ways. You can participate in conversations, answer questions, and encourage user-generated content.
User-generated content is content that you don't produce – and it's a game-changer. According to Stackla, consumers find this type of content nearly 10x more impactful than influencer content when making a purchasing decision. So get photos and videos of other people wearing your t-shirts in action and invite users of your products to write testimonials or create contests to encourage user-generated content.
⭐ Be sure to check out this post for even more tools you can use to promote your small business on Instagram!
5. Build a List
Email marketing remains one of the most effective ways to drive sales for your business. When you start building a list through your website, blog, or social media page, this is something that you can continue to cultivate with the right strategy and tools. Fortunately, it's also dirt cheap.
For example, you can run an email marketing campaign for free with MailChimp as long as your list is smaller than 2,000 names and you limit the number of emails you send monthly. In addition, you can personalize your t-shirt marketing efforts with list segmentation, although you are on the free version. If you want to expand your efforts, you can pay for an upgraded subscription service with the same company or shop around for a better deal.
 ✨ Don't miss out: 8 Email Design Best Practices for 2022
6. Give Discounts to Customers
Who doesn't love a sale or discount? When it comes to online shopping, everyone digs to get money from their purchase. This could be just the incentive that turns a lurker into a buyer.
You can offer deals through your email marketing campaign so that people on your list feel like they're getting an exclusive offer. You can do the same thing with social media followers. In the alternative, you can have random discount codes that show up at the top of your website, prompting return traffic.
Beyond just offering a percentage off on your products, there are other ways to give discounts to customers:
Buy 3 shirts, get 1 Free

Free standard shipping over $25

Free gifts over $50

Set up a rewards club
7. Reach Out Locally
Everyone wants to be a global company and a household name like "Life is Good," but that doesn't happen overnight. One of the secrets to business success is looking at how you can reach your local market first and then expand from there.
Design t-shirts for a local sports team, hospital, or charity group and get to know your customers. As you impress them with the quality of your products and services, you'll find that word-of-mouth advertising is going to bring in new and bigger clients.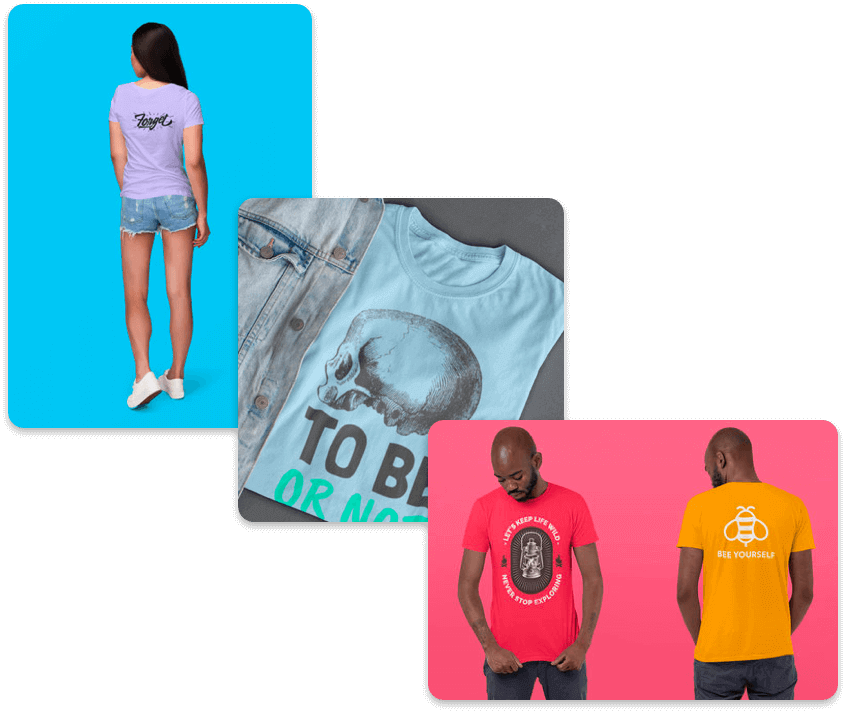 Final Word on T-Shirt Marketing
Selling t-shirts online can be a lot of fun as well as a lucrative business. Even if money is tight, you can set your business apart from the scores of other eCommerce businesses by using these simple t-shirt marketing strategies.
If you use a print-on-demand platform like Spring, you can save time and money when creating everything from t-shirt designs to social media posts using Placeit. Check out these tips to learn how to build your store and make it stand out.
Jason Chow has been fascinated by the latest technology, especially those related to website building. Jason's passion lies in helping small and medium businesses to grow their digital presence. He is currently associated with WebHostingSecretRevealed.net as the site manager.
FAQ – T-Shirt Marketing
---
---
---