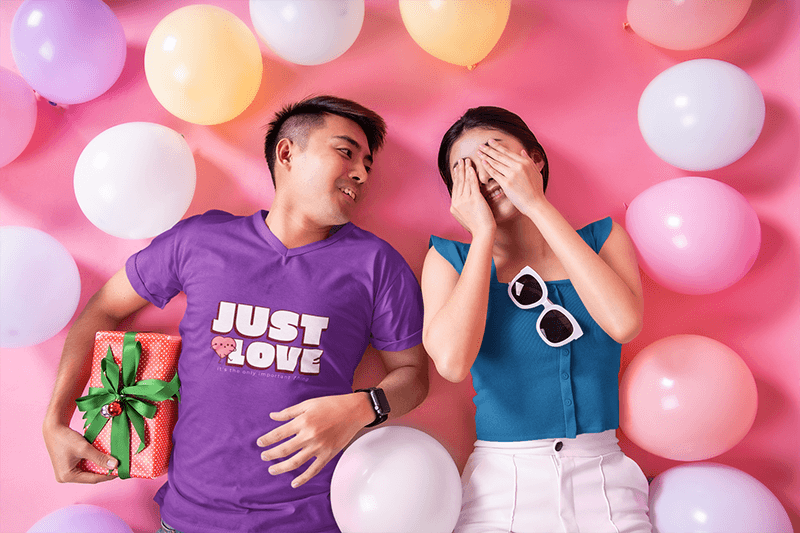 That's right! Feels like we just wrapped up Christmas presents, and we are ready to start planning a Valentine's campaign! You simply can't ignore the buzz around Valentine's Day, and why would you when it is a great opportunity to increase your engagement and brand awareness. This is why we've wrapped up these 10 Valentine's Marketing Ideas.
What You'll Find:
Establish Your Goals
Needless to say, every time you plan a campaign or a Valentine's sale, you should follow a process to make it easier for your to keep growing:
First, you need to establish your goals? What are you looking for from this sale? 

Then plan and implement your sale! 

When your sale is finished, make an evaluation of how it performed. Were you close to your goals? Did the results exceed your expectations? If they didn't, did something go wrong or not as expected?

Plan for your next sale with the new knowledge and make improvements.

When you get in the habit of working for this circle again and again, you can make amazing growth for your brand. 
When you set your goals straight from the beginning, it makes it easier for you to choose which strategies to use.
10 Marketing Ideas for Valentine's Day
Valentine's Day is a great opportunity to get creative and gather new ideas to build a Valentine's Day sale!
1. Create a Valentine's Collection
Offer a themed collection of your products for your users. Bonus: use festive packaging! Even the smallest detail will be appreciated! You can offer t-shirts, hoodies, mugs, agendas, tote bags, phone cases, and so much more! 
💡 Using mockups to create your product images can really lift up your store's quality!
2. Your Valentine's Edge
Valentine's Day feelings in your customers may vary according to their romantic situation. This is why it's a great practice to keep it open and celebrate different kinds of love!
Galentine's Day
Celebrate female friendships on February 13 with Galentine's Day. Best friends, sisters, moms, and daughters, and so on. 
Celebrate Self-Love
Encourage your users to show some self-love, get something they want for themselves, share a selfie, etc. 
Check all the Valentine's templates you can use from Placeit by Envato to build your products!
Forever Singles
For a few years now, we've seen single people celebrate with humor that they have no partner on this day, and it's ok! Give them something to celebrate their singleness. 
What About Loving Your Pet?
That's right! This is too a holiday to show the fury ones some love. You can also offer themed products or special deals for your users to get presents for their pets! Remember, they are best friends too!
3. Express Delivery
Consider your customer's lack of gift planning on your side! Most people don't plan to get their gifts with a lot of anticipation, so make sure you offer quick and efficient deliveries so they can get their gifts on time!
4. Send an Email Blast
Let your customers know everything about your sale on a Valentine's spirited email blast!
Start with a hot subject line that catches your user's interest. You should use emojis and customize your email as much as your can. Also, set a clear call to action right before your introductory text. On your body, you can add:
Your themed promotions

Make your reader feel valued! Throw in a gift or a special deal for your newsletter subscribers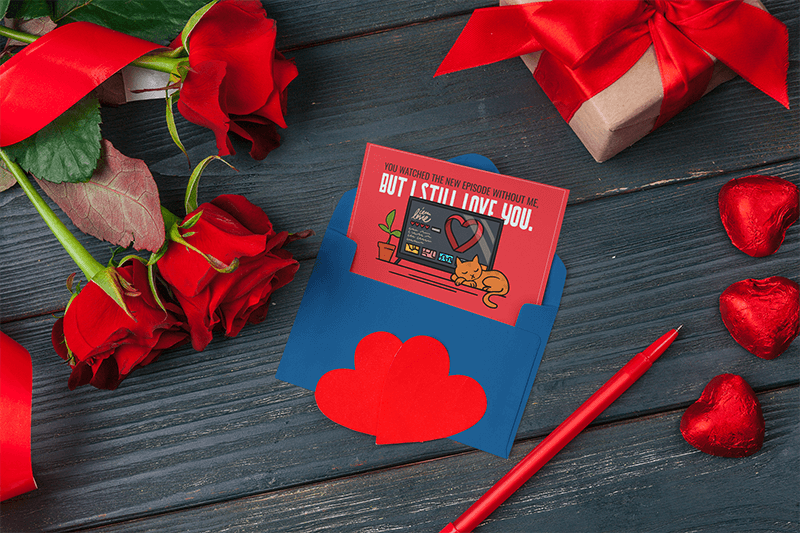 Think about sending a reminder email about your holiday opportunities after the first one.
5. Ask Your Users What They Want for Valentine's
This is a great time to bond with your customers. Share a poll and ask them what they would like to see from your brand on Valentine's. Is there a fastest way to know what your customers want? No! Try it for this holiday!
6. Collaborate with Other Brands
Brand collaboration should always be a win-win deal for all parties. You can leverage your popularity with another brand. Choose like-minded brands that match up ideally with your style and ideals.
7. Share a Valentine's Day Post & More!
Share a post on this celebrating the love, promoting your campaign, sharing your newest Valentine's collection and/or deals!
Create a Hashtag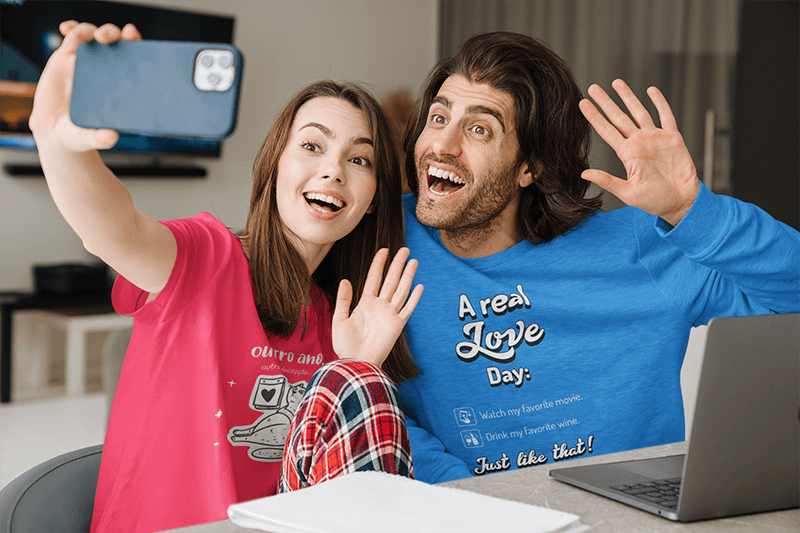 You can share your user-generated content by creating a hashtag for the special occasion. Your followers can use this hashtag to show off their new acquisitions from your brand or participate in your campaign. 
Ask your customers to share their love stories, or maybe a terrible love story, an awful Valentine's gift they received once, a hall of shame of Valentine's for example, a selfie showing their "self-love", etc. It really depends on your campaign's theme!
Livestream On Valentine's
You can put up a show for your followers on this special occasion, maybe share a Q&A, a simple conversation, etc.
Run a Contest
Maybe give a special gift to the best story tagged with your hashtag, the photo showing your products, the most creative, etc.
8. Themed Bundles
Offer promotional bundles of your products that could make the perfect gifts for Valentine's Day. Choose complementary products that your customers usually buy together. 
9. Share a Valentine's Gift Guide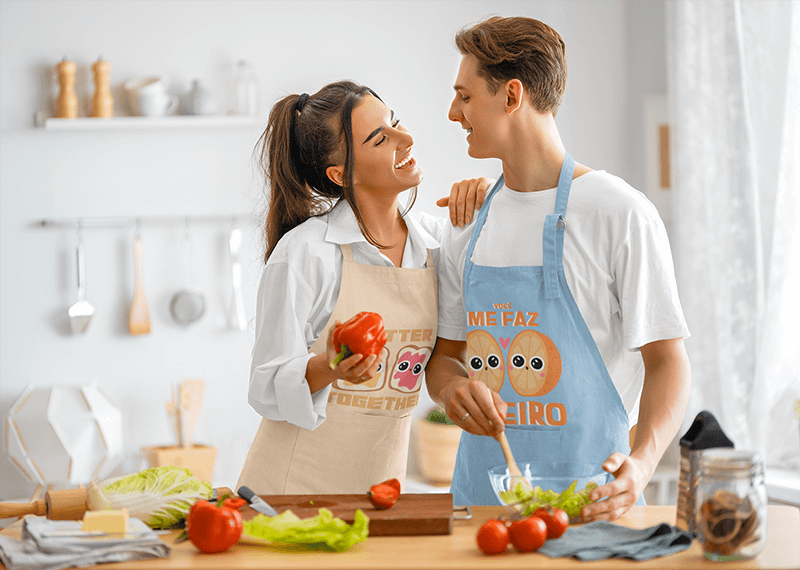 You can share a gift idea guide by genre, by price, by style, etc., and, of course, link your products to the list. You can even make a section of your site or shop designed specifically for Valentine's gifts.
10. Other Fun Valentine's Ideas to Promote
Buy one get one free

Two for the price of one

Offer freebies, free gifts, free shipping, etc.

Reward your VIP customers
Free gift with a purchase
Offer limited-time editions; limited-time offers always create a sense of urgency that incentives the user to make a purchase
Offer discounts or store credits by creating themed gift cards or promo codes
FAQ
Last Words
And that's a wrap! Valentine's Day is a good time to promote your brand as any other holiday.  Try one, two, or all of these Valentine's ideas to promote your business this year. Never miss another holiday you can take advantage of with this e-commerce calendar. 
Have any questions? Let us know in the comments below!
---
---