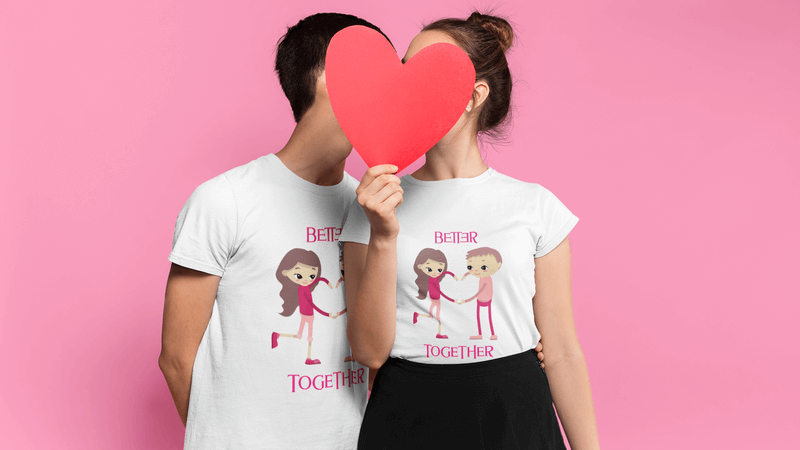 Create Custom Valentine's Day Shirts
Whether you love love or prefer to keep your heart ice cold, there's no stopping the arrival of Valentine's Day! For the next few weeks, boxes of chocolates, flowers, and great Valentine's Day apparel will fill store shelves, but what's the fun in buying the same thing as everyone else?
To show your loved ones how special they are to you this Valentine's Day, why not design a unique gift for them? We have the perfect tool that can help you create the perfect Valentine's Day shirts for all the special someones in your life. From funny Valentine's Day shirts with your own inside jokes to more traditional designs, you can find all the tools you need to develop the perfect design thanks to Placeit's Valentine's Day Shirt Design Templates.
♥️ What You'll Find in This Post:
What Do Placeit's Valentine's Day Shirt Templates Include?
To create your custom Valentine's Day shirt using Placeit's Valentine's Day Shirt Design Templates:
Choose your own custom text
Pick from a number of fonts
Select a font color
Include a Valentine's Day graphic or choose not to include one
Pick a background color and a background image, or use your own image for the background
Create Matching T-Shirts for Couples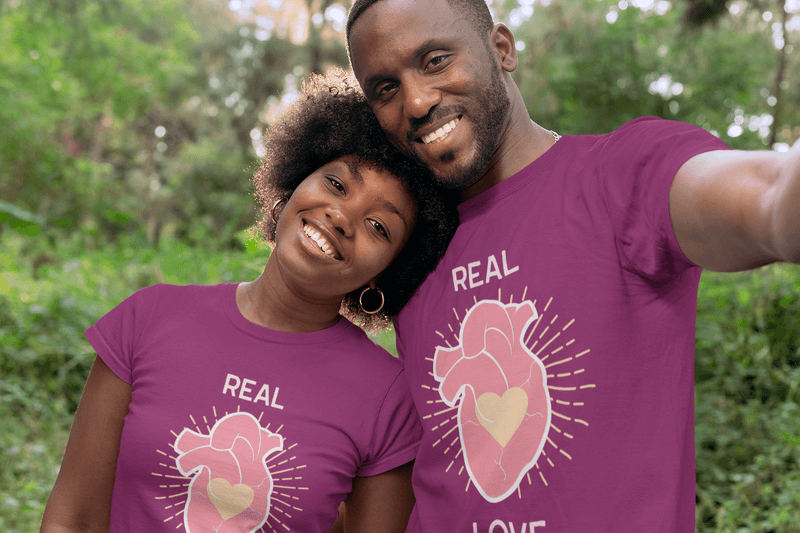 Looking for a unique Valentine's Day gift for that special someone in your life? With Placeit's Valentine's Day Shirt Design Templates, you can get creative and design matching t-shirts for you and your loved one. From silly slogans to love messages, you get to choose exactly what goes on your t-shirts! Show your significant other how much you love them with a gift straight from the heart.
❤️ Sell Valentine's t-shirts with these creative design ideas and mockups!
Design Valentine's Day Shirts for Toddlers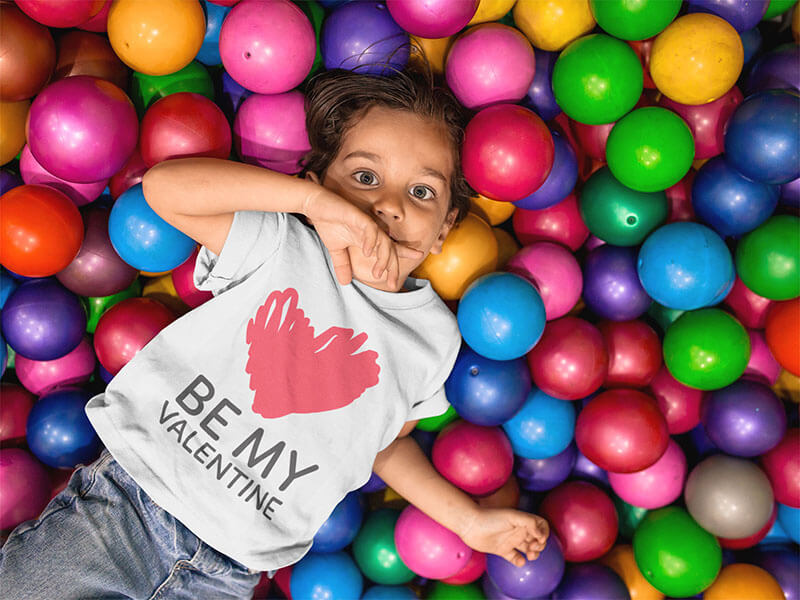 Valentine's Day is all about love, so it makes sense to spend it with the family. To get your family in the spirit of the holiday, surprise them with one-of-a-kind Valentine's Day t-shirts! Since there are no size limitations, you can make them for every member of your family, from your toddler to your partner. Give your child something special to show off on the playground!
Get Cozy With Valentine's Day Sweaters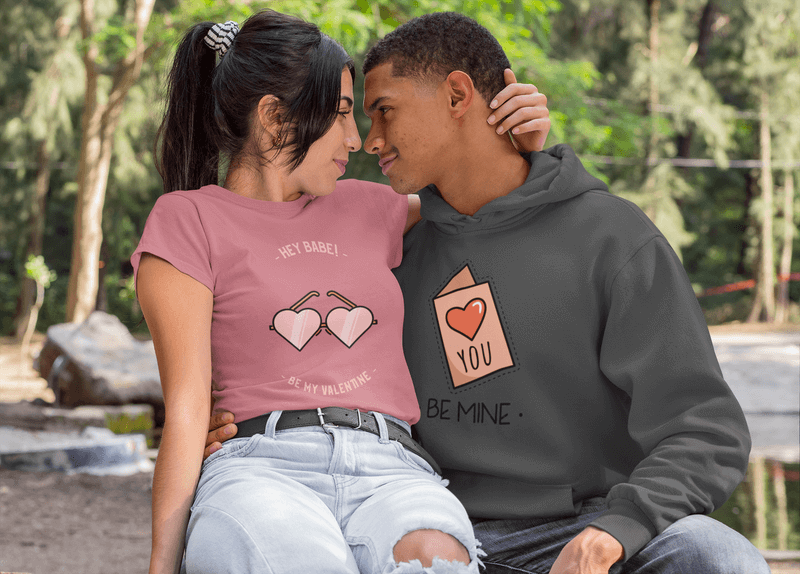 The weather outside may no longer be frightful, but it's still a bit chilly. To keep you warm but still in the Valentine's Day mood, why not make some Valentine's Day sweaters for you and your loved one? Before heading out to meet your date, grab your personalized sweater and surprise them with their very own!
Get Creative With Funny Valentine's Day Shirts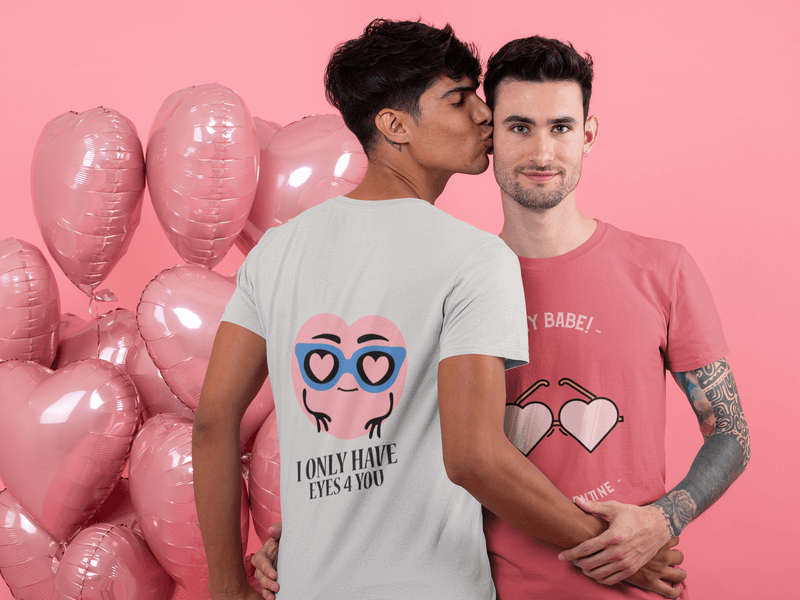 You don't have to be in a relationship to celebrate Valentine's Day. Give yourself your own Valentine's Day present and celebrate with a smile on your face. A funny Valentine's Day shirt will not only put you in a good mood, but it may also help put a smile on someone else's face! Spread the love and add some laughter to your Valentine's Day celebration with a unique and funny Valentine's Day shirt using Palceit's Valentine's Day Shirt Design Templates.
Sell Your T-Shirt Designs Using Placeit's T-Shirt Mockups
We have all the tools you need to create the perfect Valentine's Day shirts, all you have to bring is your creativity. As a matter of fact, you can even use Placeit's T-Shirt Mockups to display your one-of-a-kind Valentine's Day designs. These clear, high-quality images will be perfect for your online shop and attract the right attention. You won't need Photoshop or any other editing programs to get the images you want.
Choose from a number of models, backgrounds, and garments, all easy to personalize straight on Placeit's website. Learn about the best t-shirt marketing tips and how to get more sales here. Organizing a charity run? Then go ahead and get charity run t-shirt ideas here!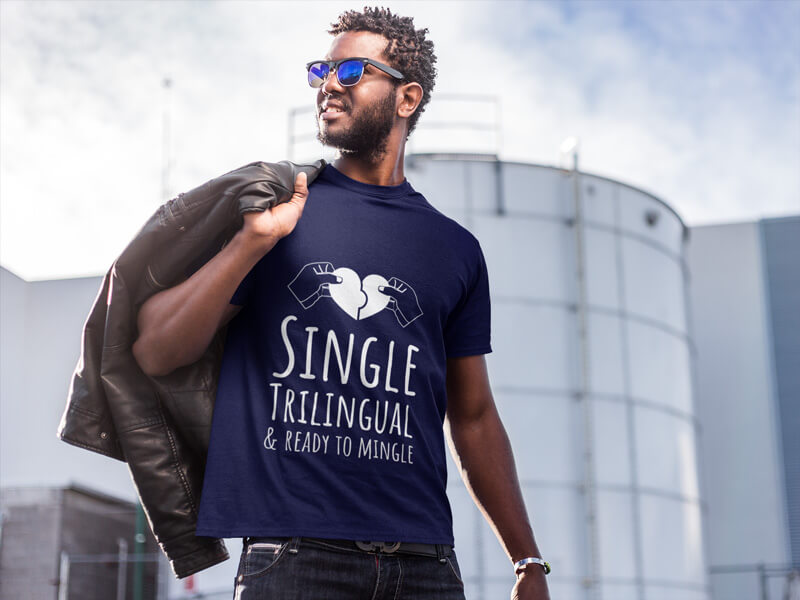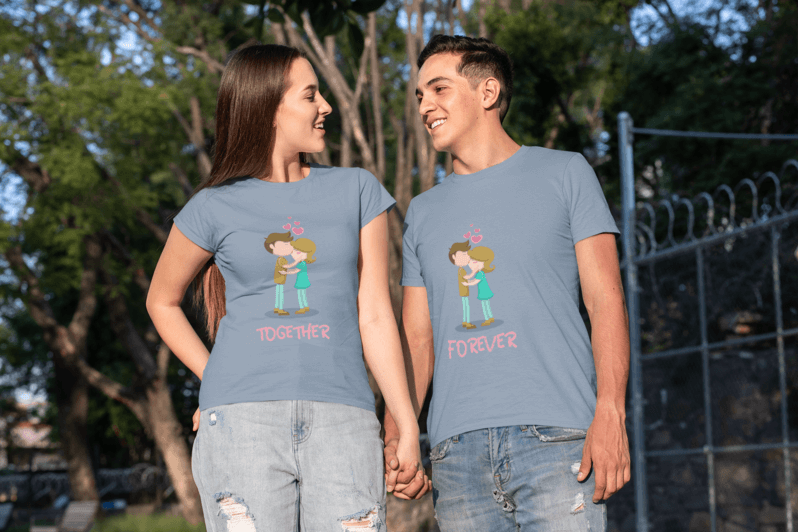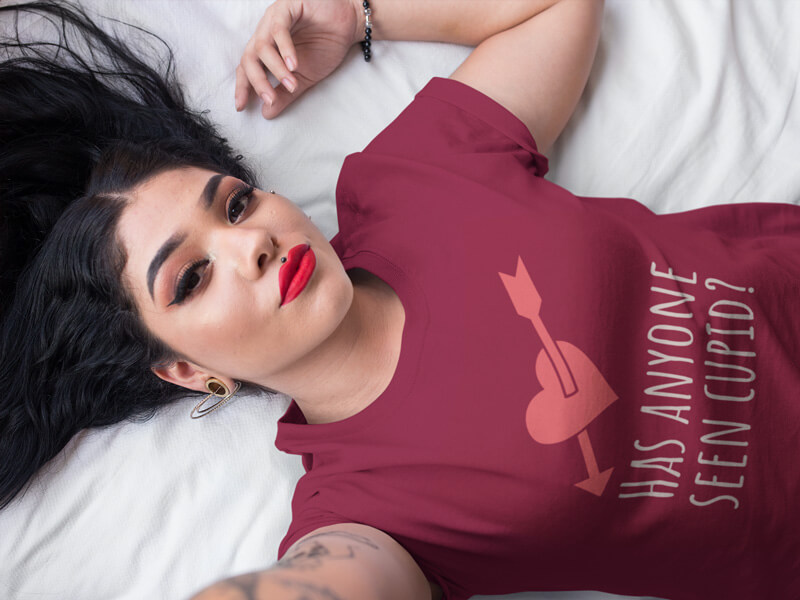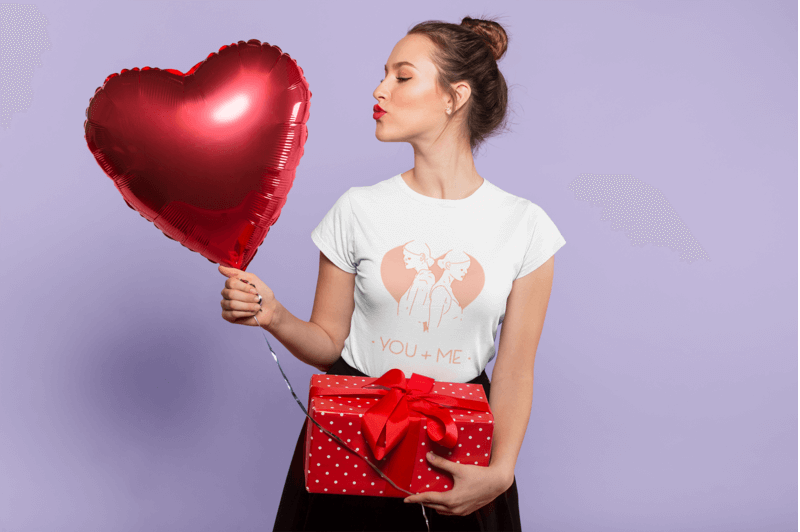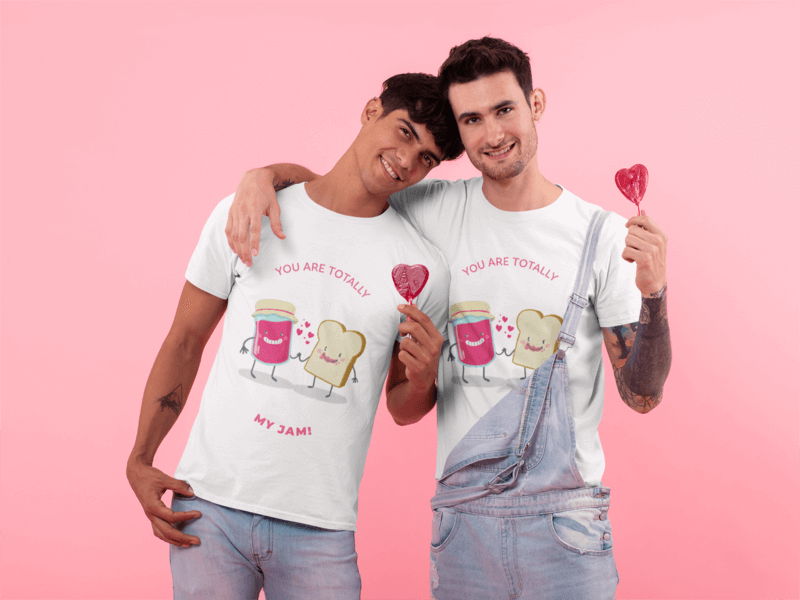 Couple Wearing Cheesy Valentines Day Tees
Valentine'sDayShirtDesign2
Lady With Heart Shaped Balloon Wearing A Valentines Day Tee
Couple Wearing Matching Valentines Day T Shirts
Create Awesome Valentine's Images for Your Social Media
If you have any sort of social media account, use this platform to wish your followers a happy Valentine's Day. Placeit has the perfect tools for you, whether you're a community manager or you run an online shop. With our easy-to-use social media templates, you can create eye-catching designs that your followers will love.
If you're an influencer with a personal brand or simply want to reach your friends and family with a loved-filled message, you can do this easily. Create cute posts for your Facebook feed, your Instagram feed, or even for your Instagram stories. Placeit has all sorts of templates you can use to send exactly the message you want. Since you can do it all from your browser, you can have posts for all of your social media accounts ready in no time!
Similarly, if you're a t-shirt seller, then these social media templates are just what you need to promote your brand and make those Valentine's sales. Create ads to increase your sales, design cute Instagram Stories to get your customers in the Valentine's Day mood, and make cool animated videos your followers won't miss as they scroll through their timelines.
♥️ Check out even more Valentine's Day templates, including social media templates, greeting card designs, and videos!
With Placeit's Valentine's Day templates, it'll be easier than ever to make the assets you want for your brand. The best part is that it only takes minutes to create all of these thanks to Placeit's easily customizable templates. Simply choose a template you like, change the text, customize the colors, and choose your Valentine's Day graphics. Once it looks perfect, hit download and start sharing your image or video with your followers!

Start Designing Your Valentine's Day Gifts Today
Valentine's Day is only weeks away, so don't wait any longer to get your designs in order! Have your gift ready and surprise your special someone with a unique present using Placeit's Valentine's Day Shirt Design Template!
FAQ : Ideas to Help You Design the Perfect Valentine's Day Shirts
---
Make This Valentine's Day Special By Designing Your Own Love Themed Tees
Impress your Valentine with a one of a kind gift this year! Learn how to design a personalized Valentine's day shirt that is sure to please your loved one. Once your design is ready, put it on a t-shirt or sweater and send it to print!
Put Your Designs on a T-Shirt
---