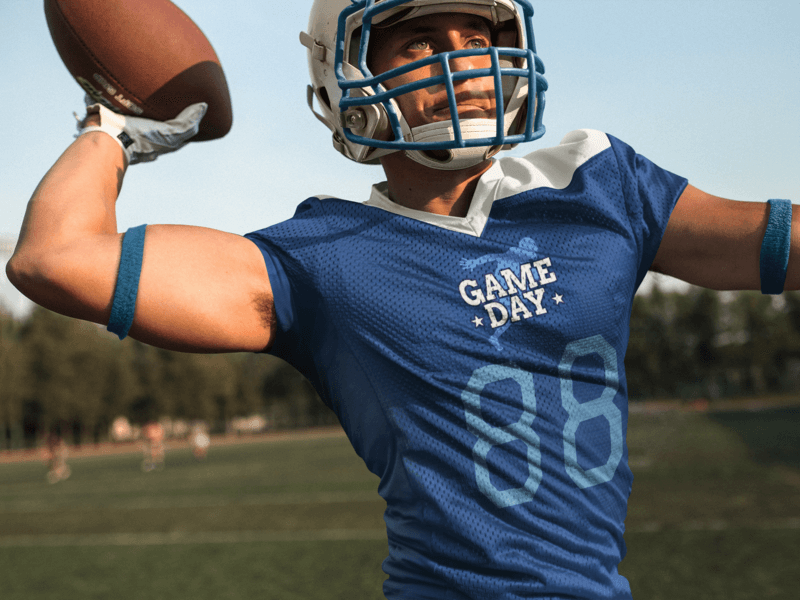 Support Your Team by Making Your Own Super Bowl Jersey
Are you ready for Superbowl Sunday? Are you ready to support your favorite team? Well, with Placeit's latest design templates, you can create a Super Bowl jersey design that will make clear who you support and believe to be the best team.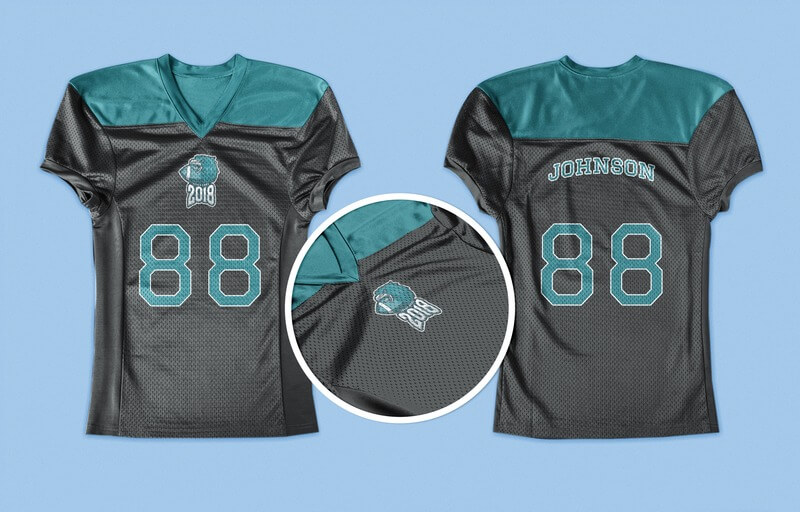 Football Logo Maker by Placeit
Make Your Own Super Bowl Merchandise
Did you know that the Super Bowl this year will be played in one of the northernmost cities in the US? Weather is predicted to be around a daytime high of 26ºF, so even if you're watching it on TV, you might want to bundle up in a warm Super Bowl hoodie.
Football Logo Maker by Placeit
We all know that The Big Game celebrations should start early in the morning. Gear up to spend the whole game awake and alert with a cup of coffee that supports your favorite team.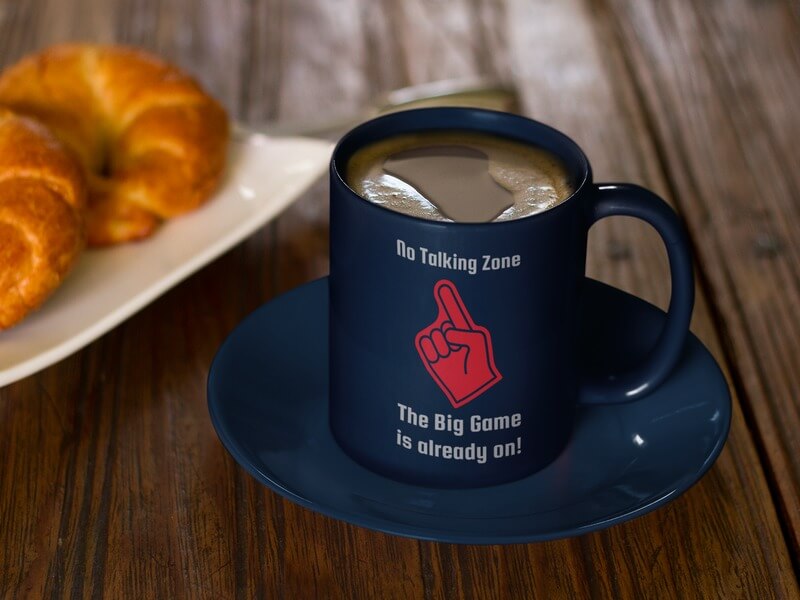 T-Shirt Design Template with Tons of Possibilities by Placeit
Are you on the other side of the country enjoying some winter sun? Are you having a Super Bowl BBQ? Well, shield your face from the sun in style with a Big Game snapback.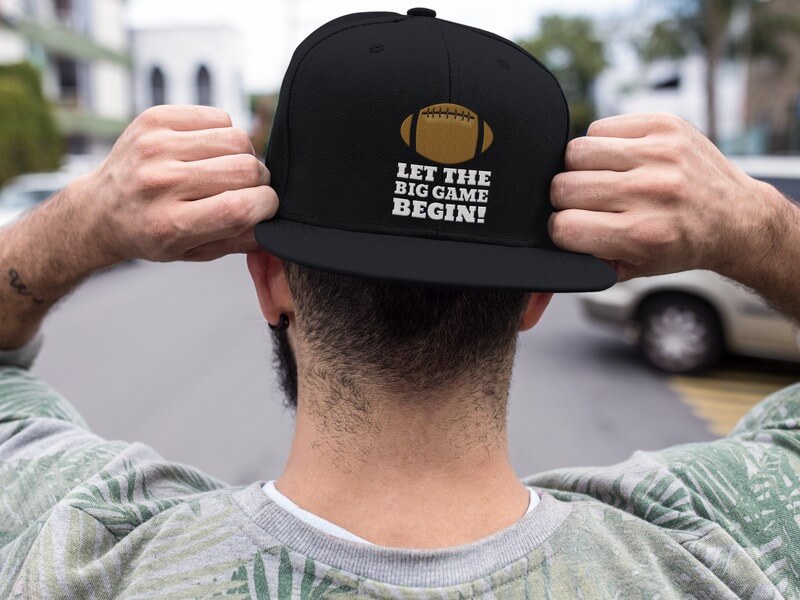 Simple Center Aligned T-Shirt Design Template by Placeit
Finally, if you're in the Super Bowl party mood, stuff every goodie you'll need in a tote bag with a football design that represents your favorite team.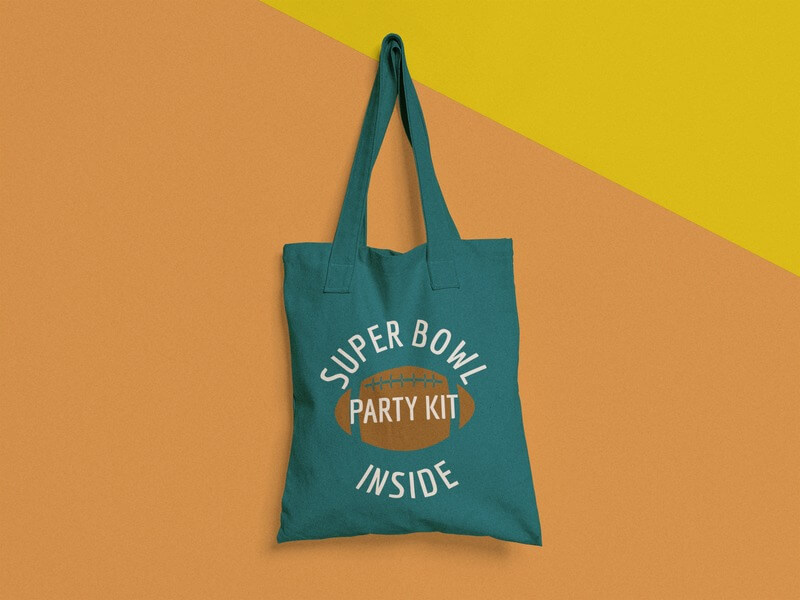 Circular T-Shirt Design Template by Placeit
Make Super Bowl Tshirts for the Whole Family
Are you looking to dress the whole family in team gear? Why not have them sport a shirt designed with your favorite team's colors? All of your family members will look really cool stepping into this year's family Super Bowl party with matching styles like these below.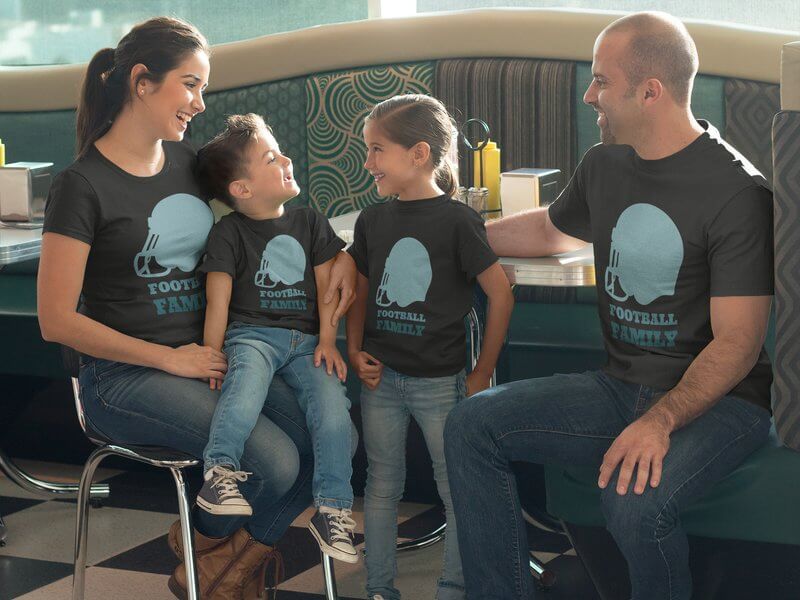 Script & Lettering T-Shirt Design Template by Placeit
Thinking that your baby is too young to be a part of the party? Show your kids to love America's favorite family sport with their First Super Bowl baby onesie. Imagine it in family pictures; it would be the cutest.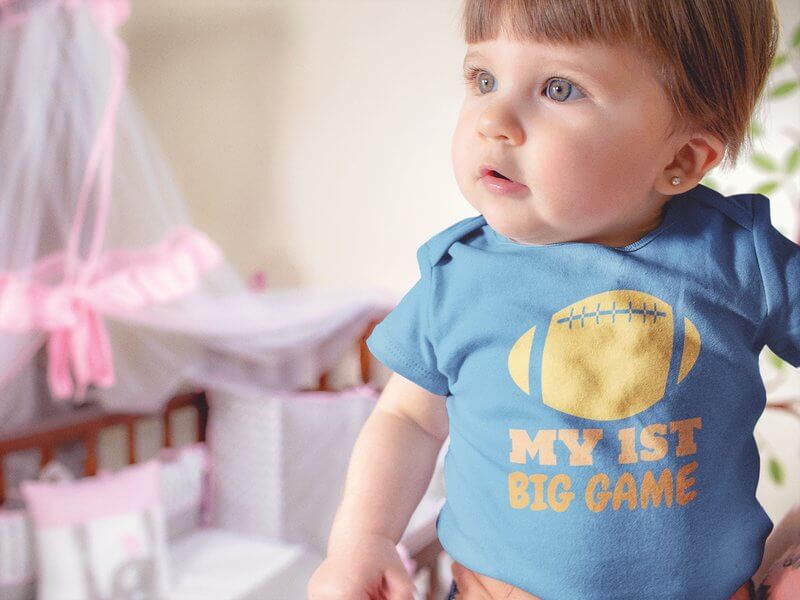 Simple Center Aligned T-Shirt Design Template by Placeit
Show Your Team Pride with Placeit's Score Bug
Keep your social media channels updated with the latest score using Placeit's Score Bug. Just add an image and the current score, and you can download it for free to post on Facebook, Instagram, Twitter, or wherever you see fit to let your friends and followers know how the game is going. Are the Patriots going to take the game again this year? Or will it be the Eagles who surprise all of us by taking it away from the Patriots?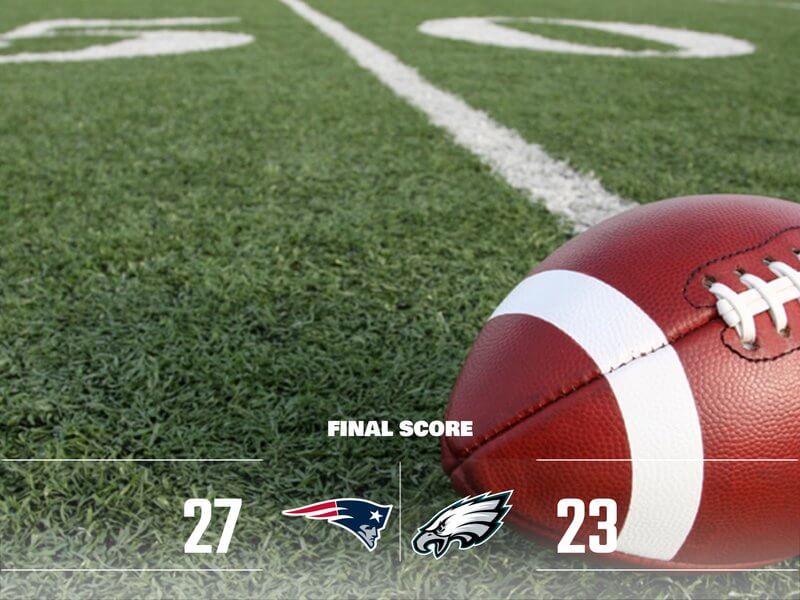 Postgame Score Graphic Template – Score Bug
There are so many opportunities to sport your big game gear. Make sure you have it on game day by creating a design with Placeit's design templates which are easy and quick to use and come in a variety of themes, from sports logos to t-shirt templates. You don't need to have Photoshop or Illustrator, or any other design software to create professional-looking designs for your gear.
"When promoting my t-shirt designs, I always turn to Placeit's mockups because of how professional and easy to use they are!"
Tyler Johnson 5/5
---
Promote Your Jersey Designs with Placeit
Whether you're looking to create new designs with Placeit's Design Templates, creating a logo for your little league team or making merch for your fans, Placeit can give you all you need, from designs to mockups to promote them. All without the hassle of spending on complicated design software. Make your first design today!
Make a Jersey Mockup Now!
---