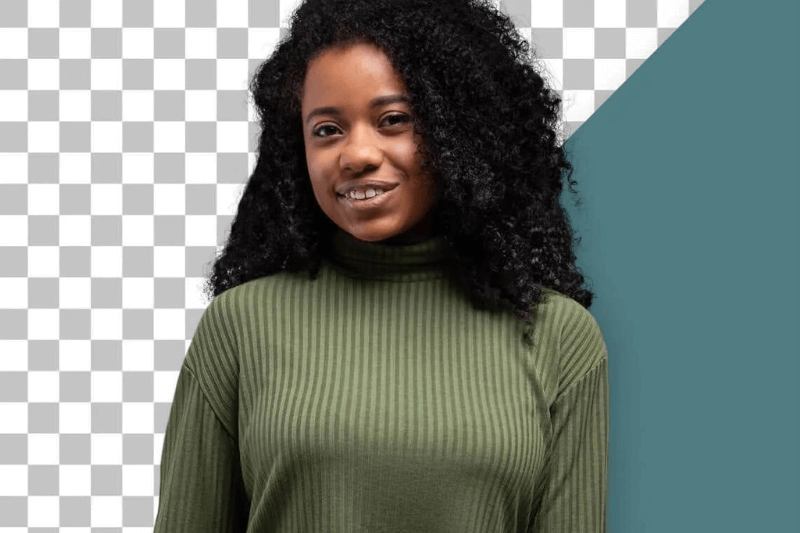 Need to remove a tricky image background? No worries, we've got your back! Sometimes, as non-design experts, removing the background of any image can be a real challenge. But what if we told you that you can now do it instantly and freely with Placeit in just one click? We gladly introduce you to our new Free Image Background Remover, powered by Artificial Intelligence!
Curious about how it works? Let's dive into a step-by-step guide on effortlessly removing backgrounds from any image. Say goodbye to the struggle and hello to simplicity! 👋
🚀 Jump Ahead to What You Need:
Why Use a Background Remover?
No matter who you are – whether you're a designer, business owner, student, content creator, or gamer – there comes a time when you need to remove a background from an image. But why should you consider this handy tool for enhancing your pictures? Here are some fantastic reasons: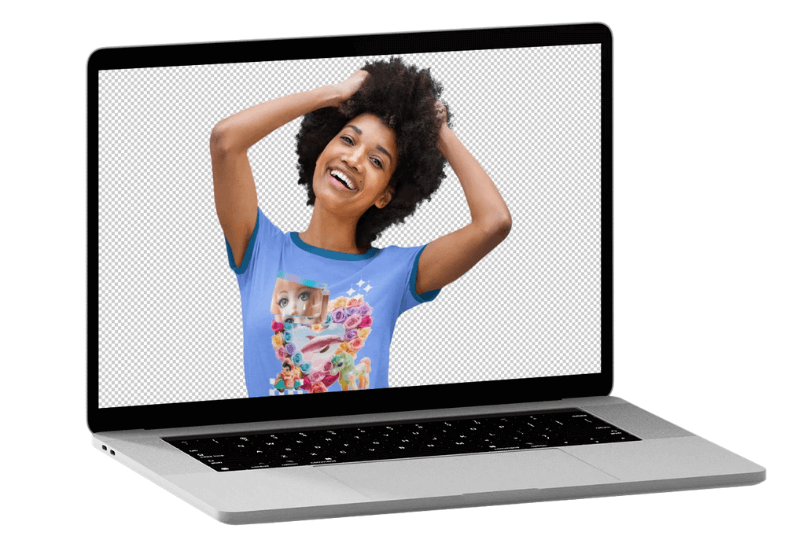 The top reason we turn to a background remover is to isolate the main subject of our picture. Sometimes, the original background doesn't match the aesthetics we want to convey on social media, a website, an e-commerce site, or a design, academic, or business project. Let's make your images pop!
Have you ever grappled with Photoshop or similar alternatives while trying to remove a background? It can be a real challenge, especially if you're not a professional designer. But guess what? Background removers are here to revolutionize the process, making it easy and precise. It works like magic! Later, we'll dive into some examples. 😉
In the past, older or sophisticated design editors could leave you frustrated, especially if you're not a designer. But today, with a background remover, it's a breeze! Just upload your picture, and within less than 5 seconds, you'll have a fantastic result. It's truly fascinating, isn't it? (and best of all, it's possible thanks to Artificial Intelligence tools).
While some background remover tools limit your downloads, Placeit's new background remover lets you do it for free! So, it's time to unpack all your photos, graphics, and more and start saying bye-bye to unwanted backgrounds.
In today's world, these editors can work from anywhere at any time, even at 2 a.m. All you need is an internet connection, and you're ready to go. You can edit at your own pace and when you most need it.
You'll find a wide array of options in the market when it comes to background removers. Many of them are completely free, which is fantastic, especially if you're watching your budget. There are also affordable choices available for those who want a bit more. But here's the exciting part – editors like Placeit by Envato offer you the best of both worlds: you can find free and premium alternatives! So, as you see, there's always a choice for any needs.  
So, are you ready to enhance your images, save time, and explore our latest release? Let's move on to the next step, allowing you to remove and adjust your images' backgrounds, whether it's a photograph, an illustration, a flyer, a mockup, a t-shirt design, or anything in between!
Placeit's Free Image Background Remover Walk-Through
Now, let's dive into the exciting part – how to use our Free Image Background Remover. Here's a step-by-step guide to walk you through the process:
1. Head Over to Placeit's Free Image Background Remover

2. Upload Any Image You Want to Remove the Background
Once inside our tool, you'll see a blue button that says, "Upload your image" (whether a JPG or PNG file with a maximum size of 40MB). Simply click on the button, and our cutting-edge AI algorithm will instantly remove the background for you.
You'll see that with just one click, you can remove the background from any image. You'll be able to see a before-and-after comparison. If you want to try it with a new image, just hit the "Retry" button.
💡 Note: You can use the tool as many times as you want by clicking the "Retry" button to upload a new image. You can also rate the result to help us keep improving this tool for you. ✨

3. Download Your Recently Enhanced Image
When you're satisfied and ready to download your picture, simply click the "Download" button. You'll receive a low-resolution, background-free image right away.
🌟 Pro tip: To download your image with the background removed, you must sign up. But no worries; it's completely free! We recommend you sign up before uploading your picture to agile the download process. 😉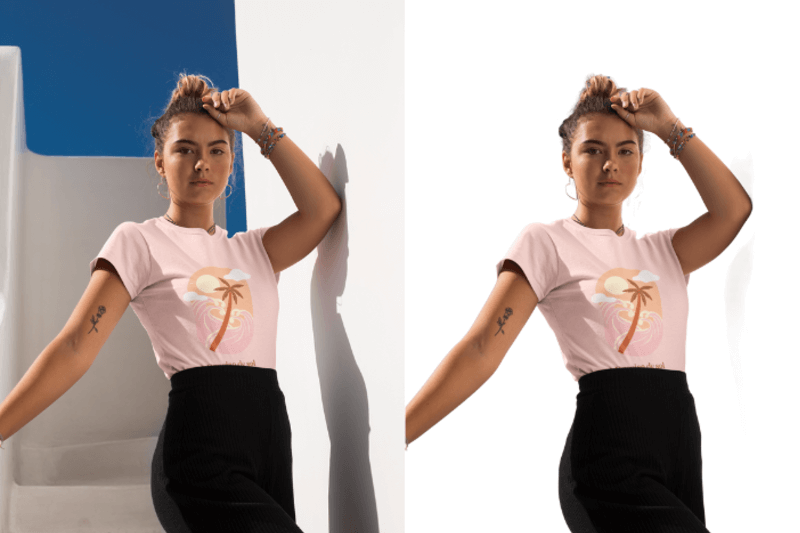 4. Opt to Download Your Image in Full HD
After successfully removing the background, it's time to take your image to the next level:
When you click on the "Download HD" button, you'll be taken to Placeit's editor. The first pop-up will prompt you to download your design. You can get it in high resolution by purchasing the image individually or using a Placeit subscription. If you're already a Placeit subscriber, hit the download button to get your high-resolution image. 🌟
5. Go One Step Beyond and Transform Your Image with Any Background You Like
If you prefer to customize the background, close the window and continue enhancing your image. You'll see your background-free image, ready for customization. You can select a solid background color from our grid of colors, our curated color palettes, or enter a hex code to get a more precise hue. 
For more customization options for your background, navigate to the editor's left side and click "Add." 
Choose "Add background image." You can explore our extensive graphics gallery by entering keywords like "Halloween" to narrow down the results. 

You can also check your past uploads to pick a cool background.

Or upload your own graphics by clicking "Upload Image." Adjust the image to fit your picture, and play around by adding more text and graphics.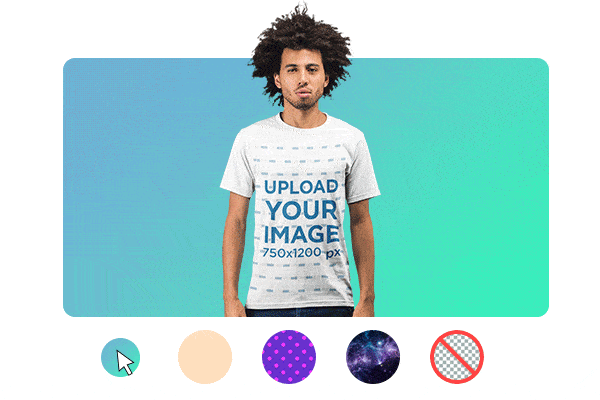 The possibilities are endless! Have fun trying out different options until you get the image you were dreaming of.
Once you've finished customizing your image, select the download button to receive your final customized design. 
Note: Again, if you're a Placeit user, you can download it for free. If you're not a subscriber yet, you can purchase the individual image or consider a Placeit subscription to unlock a bunch of benefits. 🤩🫰
Keep Browsing More Placeit Resources
Placeit has evolved a lot during the last few years, and we'll keep doing it for you. So, to enhance your creations and satisfy all your design needs, you can explore all the tools and resources we have for you:
🌟 Visit our Learn Page: 
Here, you'll find access to our blog, helpful video tutorials to sharpen your design skills, and some cool tools worth trying. ⤵
✂ Image Resizer: Crop any image for free until it's how you want or adapt it to any specific size. For example, transform your current graphic into a Pinterest pin or a Twitch offline banner. There are 30 of the most popular options to choose from. Give it a try. 
🎬 Video Cropper: Trim, crop, and resize any video easily. Shorten it or adapt it to the perfect dimensions. For instance, transform an Instagram Story into a YouTube video seamlessly and, best of all, for absolutely 0 dollars!
🤑  Profit Calculator: The easiest tool for all print-on-demand sellers and anyone needing to calculate profits. It's super intuitive and highly efficient!
🚀  Video to GIF Converter: Easily convert videos into GIFs within minutes and customize them to your preferred size for your social media channels! 
🌈 Colors by Placeit: Dive into the world of colors with our new tool. Become a color guru by mastering color theory, discovering popular color combinations, and exploring curated palettes for gradients and each of the year's four seasons. You'll even find a comprehensive guide to help you choose the perfect logo color schemes.
As you can see, we offer more than just an online design editor; we provide a wide range of possibilities to help you achieve your design goals.
Gone are the days of complex photo editing software and time-consuming manual background removal. Placeit's Free Image Background Remover leverages cutting-edge AI technology to automatically detect and remove the background with precision and accuracy. 
No matter if you're showcasing your designs on t-shirts, phone cases, or digital products, the Background Remover ensures a clean and polished appearance that seamlessly integrates into any context.
So, whether you're an entrepreneur, designer, or marketer, Placeit's free image background remover can save you time and effort while delivering stunning professional results.
If you have any further questions, don't hesitate to contact us! ✨
📍If you found this post useful, check out our How to Make a T-Shirt Mockup without Photoshop!, How to Set Up Your iPhone to Download Files from Placeit and How to Download Videos from Placeit on iOS. Or visit other resources like our FAQ page. 😉
---
---