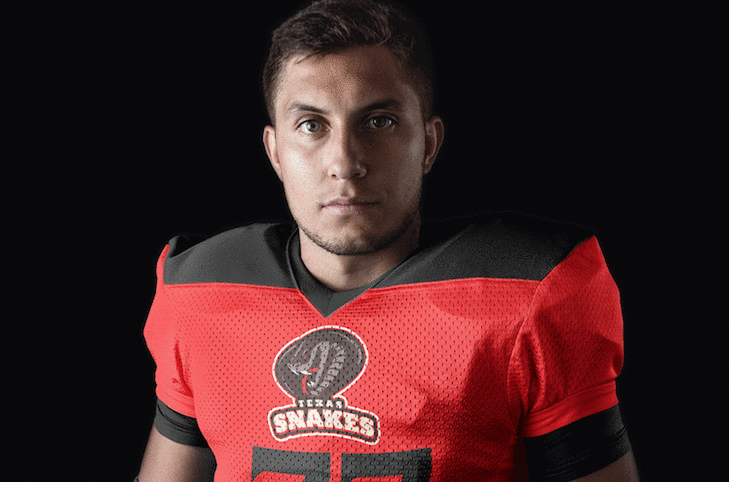 The Importance of Football Team Uniforms
From an early age, we are taught that the ones that are wearing the same color as you are your teammates, and the ones that are not are your adversaries. As social beings, feeling connected to social groups or identifying oneself as part of a group, like a football team, gives players a mood boost and is known to give people a stronger sense of purpose, support, and security.
A football player's uniform and protective pads are as necessary as a player's skills, talent, and heart. It doesn't really matter if it is an amateur, semi-professional, or professional match; wearing matching jerseys is essential. In this blog post, I will show you how easy it is to create football jersey mockups that will help you decide how you and your team will want your new football team uniform to look.
---
Jump Ahead to What You're Looking For:
---
Customize Your Own Football Mockups in Minutes
With Placeit's football jersey generator, you can get creative straight from your browser. No plugins, no heavy PSD files, just your browser you are already familiar with, and that's it.
It is as simple as uploading your team logo, typing in your desired jersey number, and adding color to the editable elements of the jersey on the screen. If you don't have your logo yet, check out our sports logo design.
How to Customize Your Football Jersey Mockups:
Choose a Football Mockup Template.
Upload, crop, and position your custom football team logo design in PNG or JPEG format.
Pick your jersey, shoulders, pants, armbands, and facemask colors.
Download your new custom football jersey mockup!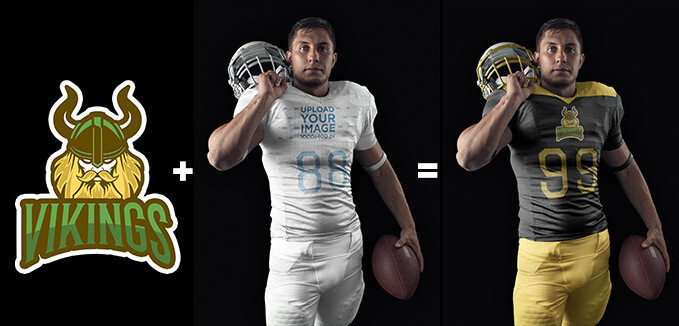 ---
Watch How Easily Editable Our Football Mockups Are
---
Generate HD Custom Football Uniforms The Easy Way
Once you are happy with what you see on your screen, you can download a high-resolution image you can share with your team and your football uniform supplier.
That's it! Check out the results!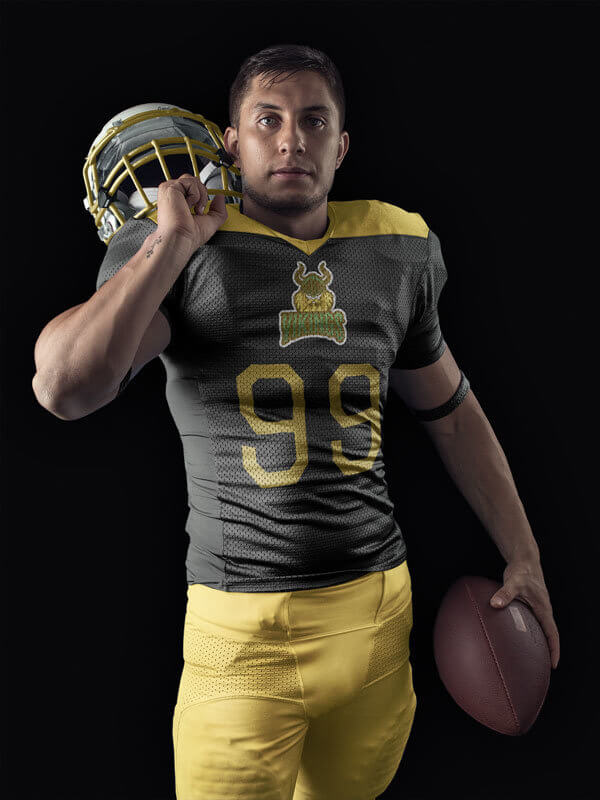 Image Specifications:
File type: PNG
Dimensions: 1440 x 1920 px
Resolution: 300 DPI
---
Why Using Placeit's Football Mockups Is a Great Idea
The football jersey maker makes it super easy to picture your next custom football team jersey. Fundraising for a new team jersey or uniform can be difficult because it is not easy to convince others by just saying and proposing. With Placeit, you can now show and make your life easier! We actually have a guide that takes you through the steps of designing, purchasing, and promoting your team using your new team uniform.
At Placeit, we have these pain points in mind. There are many of us who have absolutely no idea of how to use Photoshop to create these kinds of mockups that will get our point across. Some may argue that a PSD file has more editing options, but that also means that there are more possibilities of doing it all wrong and ending up having nothing. With Placeit's football jersey maker, you have just the right amount of customization options with a friendly interface that will help you create the custom football jersey mockup that you need.
With the best visual assets on your side, convincing your teammates, customers, and other interested parties will be easy as pie. Immerse them in the idea of wearing super cool new uniforms in the fastest and easiest way possible. Remember that it takes no more than a few minutes to create photorealistic custom football jerseys. With Placeit, you are just a few clicks away from a custom football jersey design that looks professional and works like a charm.
Does It Have Any Cost?
You can access and customize your own football jerseys for FREE with our uniform visualization tool. When you are ready to purchase, you can pay $7.95 USD for a super high-quality image file free of watermarks or get Placeit's Subscription to access all the mockups, branding assets, logos, and more!
What Other Sports Mockups Are Available on Placeit?
Placeit currently has baseball mockups, volleyball mockups, soccer mockups, basketball mockups, and many more sports uniform mockups.
---
Have a Look at Some of Our Many Football Jersey Templates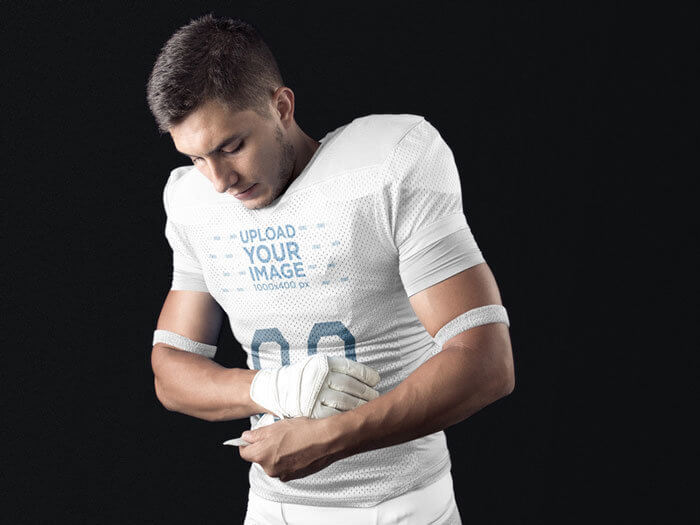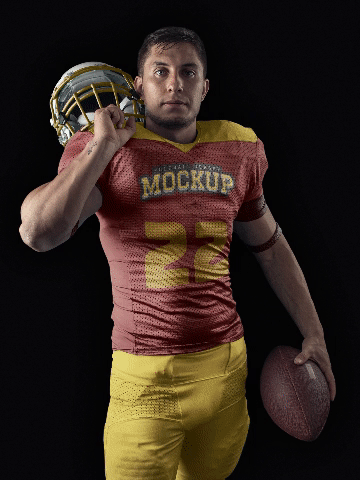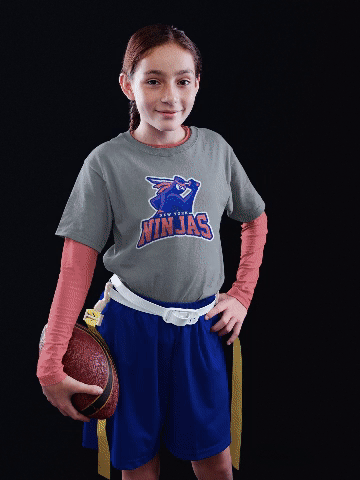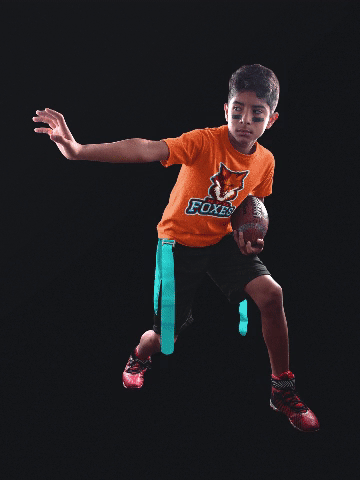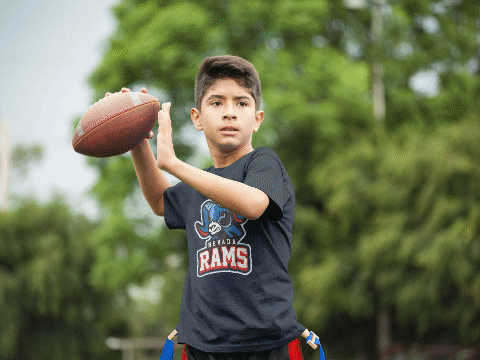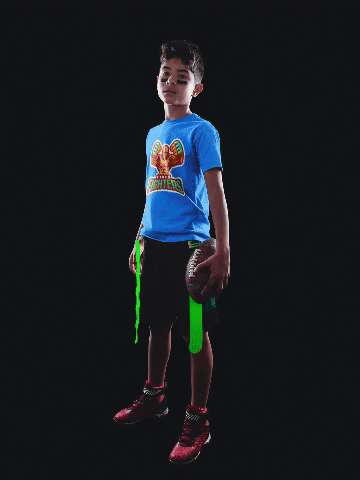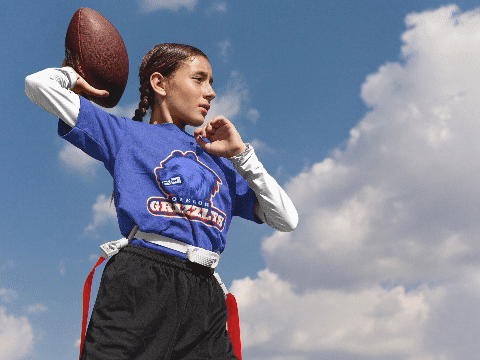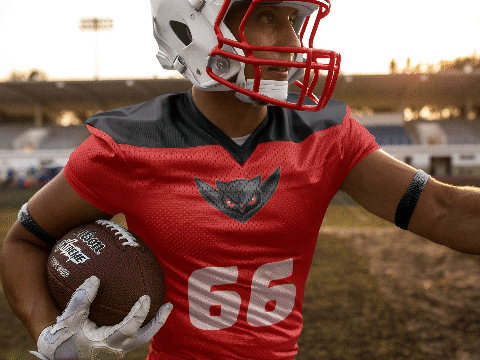 ---
Push It Over the Goal Line With the Best Football Mockups
A football jersey is what marks a player's allegiance to a team. Build a great, committed team from game one with Placeit's football jersey mockups. Wondering where to order your jerseys from? We created a list with the best websites to order custom football jerseys for your team; also, don't forget to try out our awesome football logo maker or create Super Bowl merch and cheer your favorite team. While you're at it, why not check out our quick guide to building amazing sponsorship packages? Get that sponsor you've always wanted!  
🏈  Find all kinds of football templates here to brand your team from scratch!
FAQ
---
Ready to Create Custom Football Jerseys? Visit Placeit by Envato and Browse the Full Gallery!
---
---
---