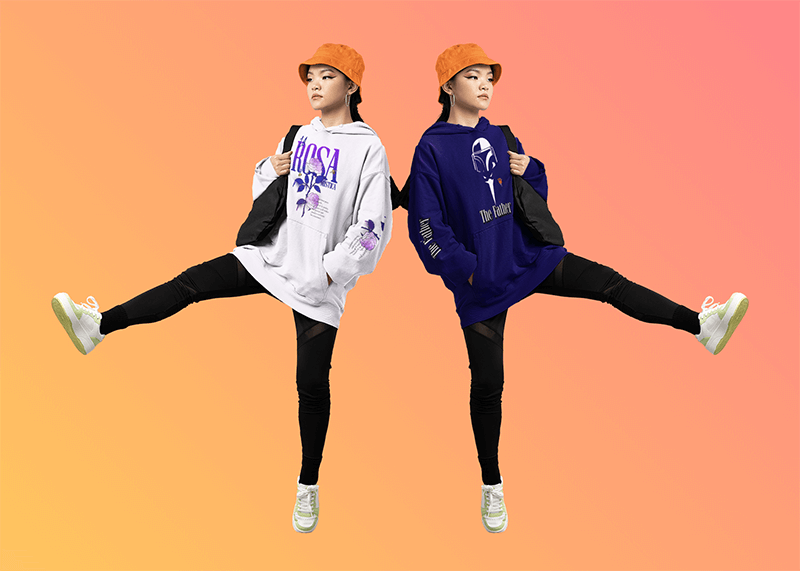 So we are back at that time of the year when we want to renew our store with the most selling t-shirt design trends out there that apply to our brand style. Well, the good news is you've come to the right place! 
People love to express themselves through their apparel, whether it's a t-shirt, a mug, a bag, or anything else. And what they wear says a lot about your customers; this is why using the right trends is super important.
What You'll Find:
1. NFT-Inspired Designs / Pixel Art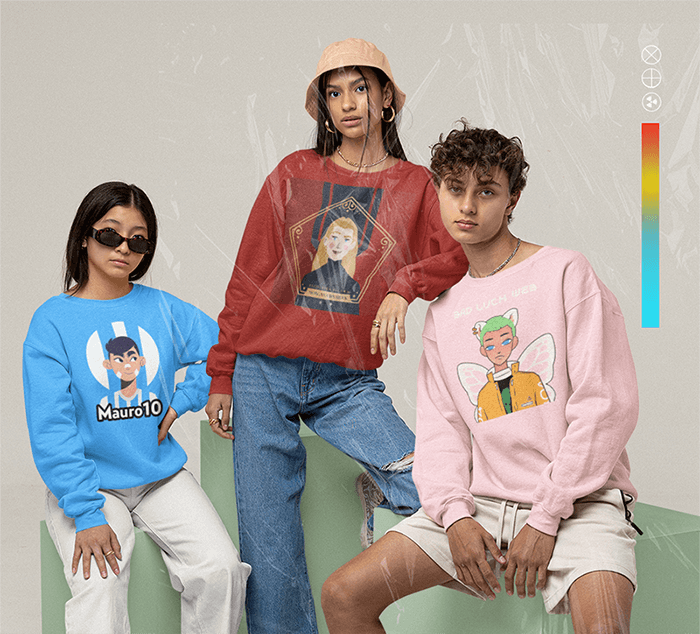 Due to the rise in popularity of NFTs, metaverse, and in general, AR visuals, designs that are inspired by these, and even pixel art, have become very popular! 
2. Anime T-Shirts
Anime and manga are design styles that have been gaining more and more popularity over the last few years. It is safe to say you might want to get to know your audience, and if this is something they'd love to see in your store, go for it!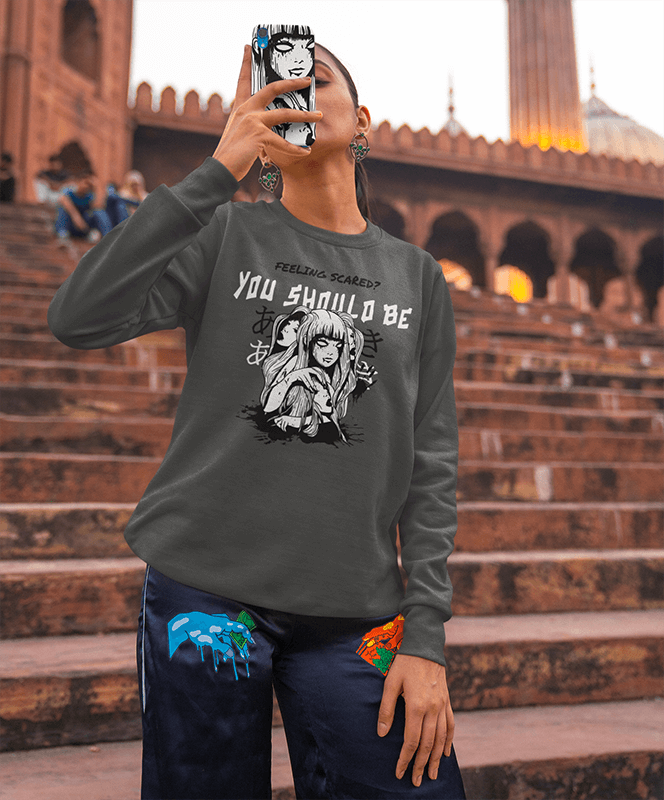 3. Minimalist Shirts
Sometimes less is more, and this is no exception to t-shirt design.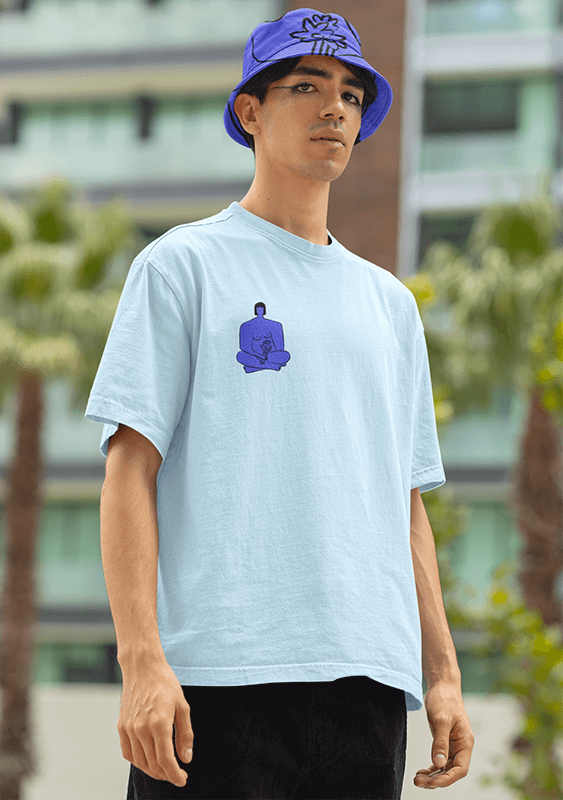 Either Psychedelic or simply very eccentric vibes are full of potential for this year's fashion trends!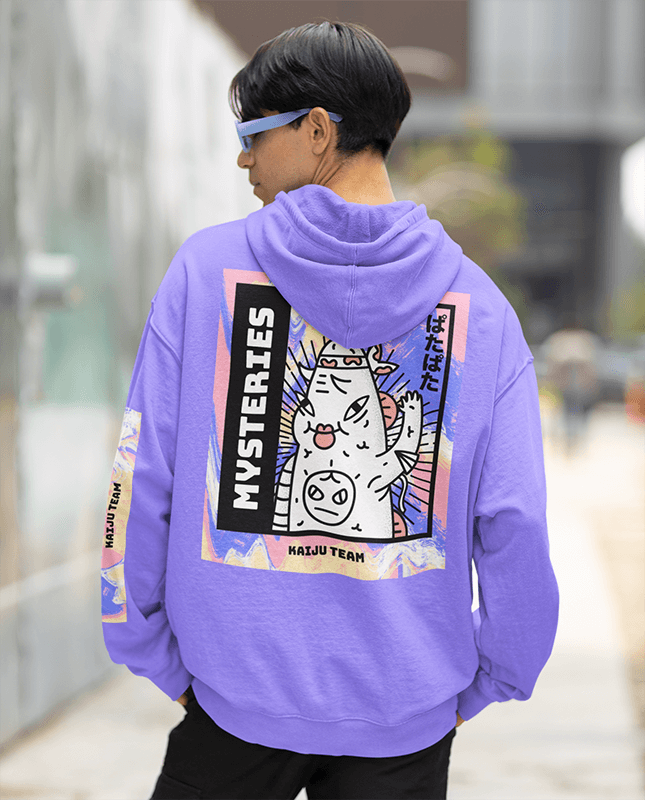 Nostalgia right? It's got a very attractive vibe to it. Graphic tees are always a hit with shoppers, but this spring, those with retro typography and imagery will be sure to win them over. Think of the 60s and 70s groovy and beachy vibes. You can achieve this sort of look by using the right typography, images reminiscent of those eras, and a strong color palette that is perfect for the time period you're evoking.
Another era to look to for inspiration in the 90s. The 90s are hugely popular with younger crowds, and the geometric shapes and pops of color that were a must during that era are making a comeback.
No matter what era your retro t-shirt design is meant to evoke, remember your favorite television shows and the music of the era to get inspired.
The fight for the environment is on, which also helps remind people to appreciate the great outdoors. Because of this, t-shirt designs inspired by mountains, plants, the ocean, national parks, and nature, in general, are popular among shoppers. Add to this that spring is the season of renewal and growth, and you have the perfect inspiration for t-shirt designs inspired by nature.
T-shirts with text on them are always popular; what changes is the typography style that is trendy at the moment. This spring season, there are a few typography trends you can experiment with to find one or a few that fit your brand. Try out these options and see what t-shirt designs you can come up with:
Repeated text– This typography style is highly visual in the sense that the repeated text makes for a bold print. This effect can be created in a couple of different styles. The first one is reminiscent of those plastic grocery bags that say Thank You all the way down the front of the bag. Another option is to use this repeated text but in a stacked style or in layers á la VSCO stickers. Each layer should be a different color to give the text more weight and make it really stand out.
Small text– The first style is bold and heavy, and this one is just the opposite. The idea here is that less is more. For this trend, think of minimalist typography that is straight to the point with no embellishments.
Bold lettering– This style borrows ideas from the two previously mentioned styles. You want the typography to be big and bold but simple at the same time. You can choose to use large letters with some color, which can lead to a simple yet bold design that will keep you right on-trend.
Plain text

– a simple statement on your t-shirt design showing just a few words, normally a punch line. You can use humor, sarcasm, or elegance when designing this t-shirt style. That's it, no other distractions.
This trend may sound similar to the previously mentioned one, but it's not quite the same thing. While it does include typography, it's more than that. For this spring trend, you can use the typography trend of your choosing, but the most important part is the message on your shirt.
What matters is what you have to say, so make a bold statement t-shirt by combining typography trends with a strong message. This can be related to any current topic in the news or a social cause that's important to you; just make sure your message is bold enough to get the attention you want it to.
Self-care, self-love, and positivity are finally getting the importance they deserve. Since spring is all about rebirth and renewal, it only makes sense that these sorts of messages will be popular with shoppers.
When creating an inspirational t-shirt design, combine a message with a visual element that conveys positivity. Get creative and think about phone backgrounds and wallpapers that brighten up your day the moment you look at them. These often combine inspirational words with an uplifting design that will make anyone smile. Pay attention to the color palette you use since colors have a huge impact on design and how it is perceived. Keep in mind that for these sorts of t-shirt design trends, it helps to really believe the message rather than doing it all for profit.
With so much going on in the world, people are standing up and taking action to ensure their voice is heard. For this spring trend, think political tees related to the upcoming elections, feminist designs that support the cause, LGBTQ t-shirt designs that support the community, pet adoption t-shirts that encourage adoption over shopping, tees related to concerns about global warming, designs that support wildlife conservation, t-shirts with messages about gun control, etc.
Get your t-shirt design inspiration by paying attention to what's going on in the world around you. If there's a cause that you feel strongly about, this is a great opportunity to spread the word about it. You can even help raise funds for a charity or NGO with your t-shirt sales.
People love their pets, and they'll want to share this with anyone who will listen. This season, t-shirts that feature animals or pets, especially if they're custom portraits of a person's pet, will be all the rage. The custom aspect will be extremely appealing to shoppers, so if you have the time and the skills to offer this service, why not give it a shot? You can also jump on the pet t-shirts trend with basic designs that appeal to all sorts of animal lovers.
🐰 Don't forget about Easter this spring! Get some fresh Easter marketing ideas to sell out of your holiday t-shirt designs!
Why have a boring t-shirt when you can wear a piece of art? If you're an artist, you can easily turn your art into t-shirts and make money for your hard work. Since these pieces are more unique, they tend to be more appealing to shoppers.
The best part is that since you likely already have a strong following because of your art brand, you'll have an easier time selling your work on t-shirts. For these types of t-shirts, you can use anything from abstract designs to dreamy illustrations or anything in between. For this spring, think of flowing shapes and lines as well as vibrant color palettes. As long as it's unique to your brand, it's sure to be a hit with your audience.
Delicate t-shirt designs can stand alone and reflect a more spiritual or calming aesthetic that is reminiscent of spring. They make for cute spring shirts, especially when they include things like flowers, animals, and nature, which reflect key elements of spring.
To get inspired, it helps to also think of things like healing, growth, and wellness since these are often themes behind these designs. One great thing about these sorts of designs is that they work well for all sorts of industries.
A great example of this style is a floral t-shirt. We know, florals for spring- groundbreaking. But seriously, delicately drawn flowers used as a frame or as ornamental details for a larger design can work well as well as a background to other images. They can also be used to embellish typography-based designs.
Another option is to go with a more esoteric vibe. Think tarot cards, horoscopes, palmistry, crystals, and the cosmos. These magical and inspiring designs are super on-trend because people are getting more in touch with their sense of self and are becoming more invested in spiritual symbolism.
🌻 Get the freshest spring templates, spring color palettes, and some spring inspo and design tips to celebrate this season's arrival 
Stay On Top of Trends this Year
With these design trends, you're more than ready to get to work. Don't forget that you can always get inspired by what you see and the communities you're a part of. What are other trends you plan to implement in your design work this spring?

 

"I made the coolest t-shirt designs using Placeit's t-shirt design templates. It was so easy!"
Tara Leon 5/5
---
Create Seasonal T-Shirt Designs in a Flash
Spring may not be here yet, but that doesn't mean it's too early to start preparing for the season. As a print on demand seller, it only makes sense to update your designs and start offering more on-trend options. Whether you're in need of inspiration or need help designing, Placeit's t-shirt design templates are perfect for the job. Find the most up to date and trendy design templates to give your shop a boost!
Make a T-Shirt Design
---