Idea #2 Run Interactive Giveaways, Sweepstakes, or Contests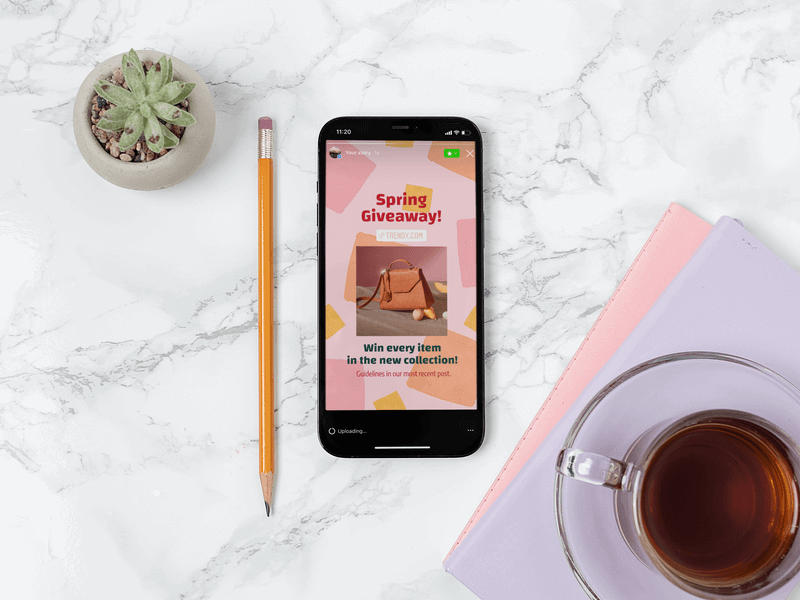 Who doesn't love to receive free stuff in exchange for barely anything? Running interactive t-shirt giveaways on your Facebook Page or Blog is a great way to interact with your customers and grow your t-shirt brand.
Why? because you get to:
Grow your Social Media followers base
Grow your email list
Ask questions and learn about your customers
Drive traffic to your site or shop
Here are two tools I've used before, which I'm sure you will find very easy to use and will increase user engagement:
Rafflecopter makes it simple to launch and manage a giveaway for any brand, on any website, as much as you want, with no I.T. help required, and best of all, it is mobile-friendly. The available options in the free version are: Make participants respond to a question, follow a Twitter account, tweet about the giveaway, and send participants to a Facebook page. You decide how many points the participant gets by completing a certain task.
Get to know every Rafflecopter feature by visiting their pricing section. Here is a screenshot of what the Rafflecopter's widget looks like in the free version. You can also play with the tool here.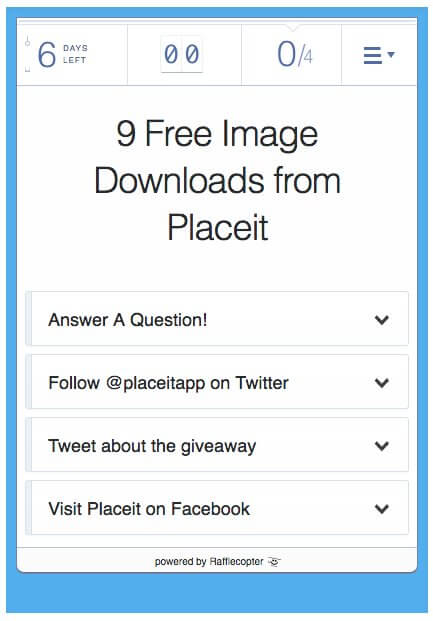 Once you are satisfied with your widget, you get the option to embed it in a blog or website or run it on a Facebook page.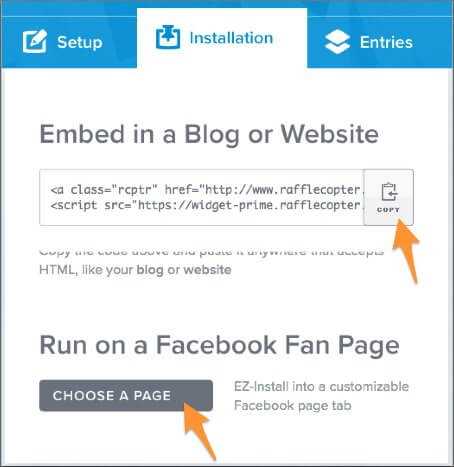 And this is how it will look on your Facebook page.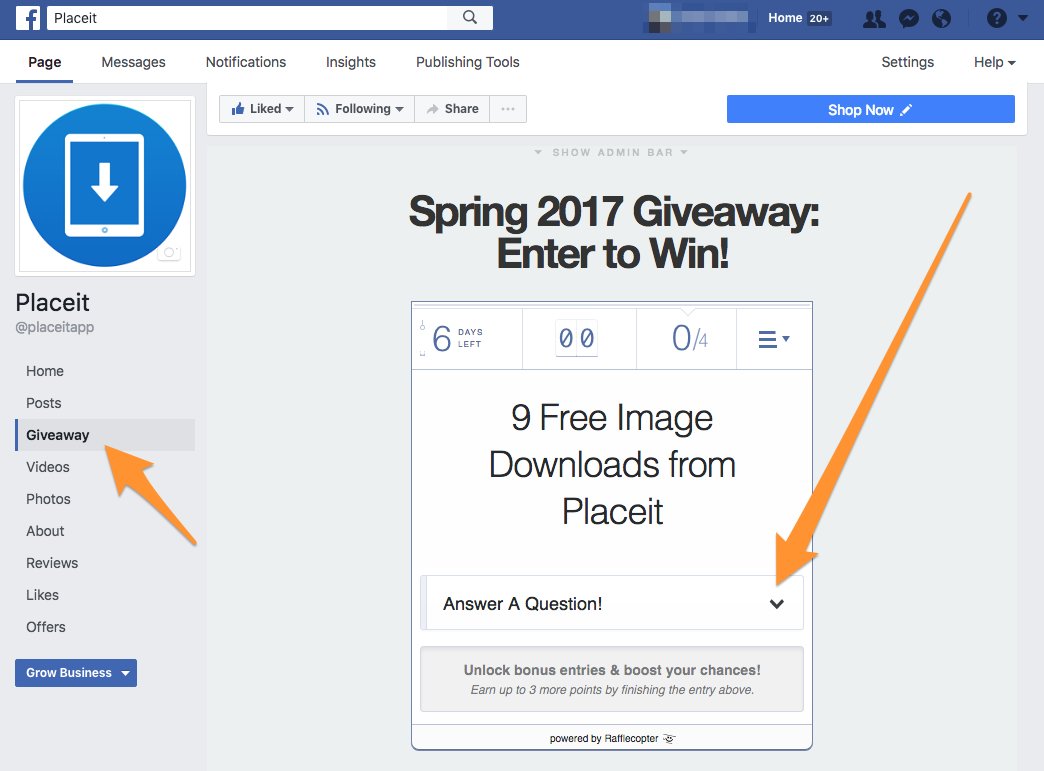 Run beautiful competitions on your website or Facebook Page with Gleam. Add your prize, choose your actions, and embed it on your site, all in under 3 minutes. You can choose between several pre-made "rewards" or "competitions," which you can copy and personalize to make it fit your t-shirt giveaway's specifications.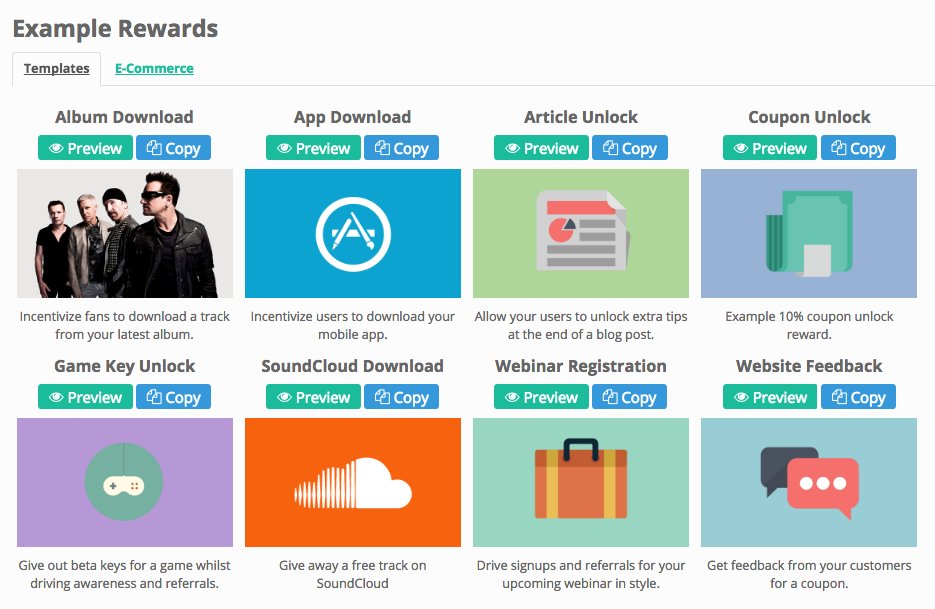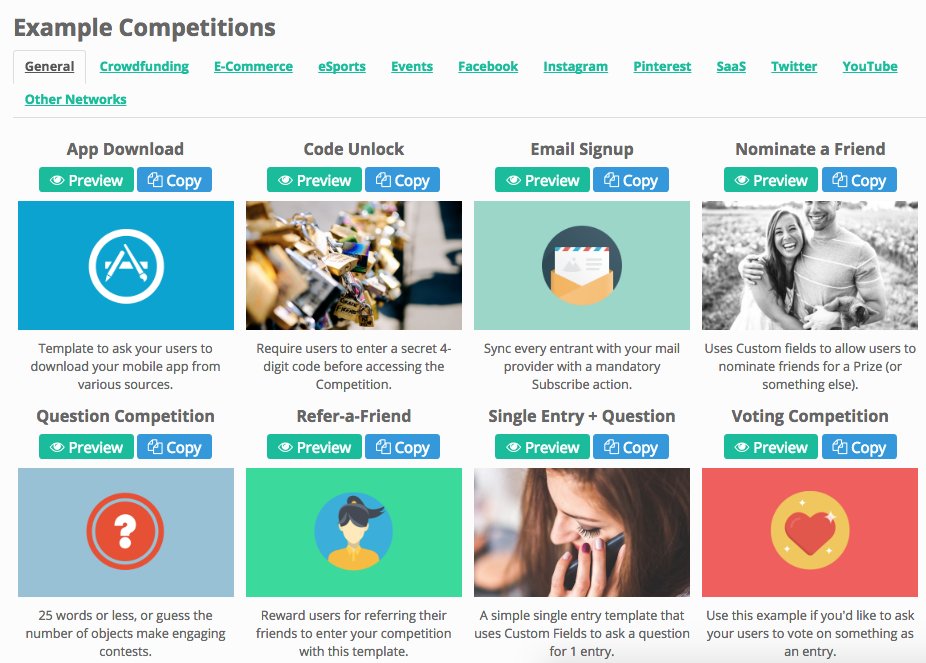 Once you've set up the competition that you want to run, you will be able to post it on a Page or embed it on a blog. You can also add your recently created widget to a Facebook tab!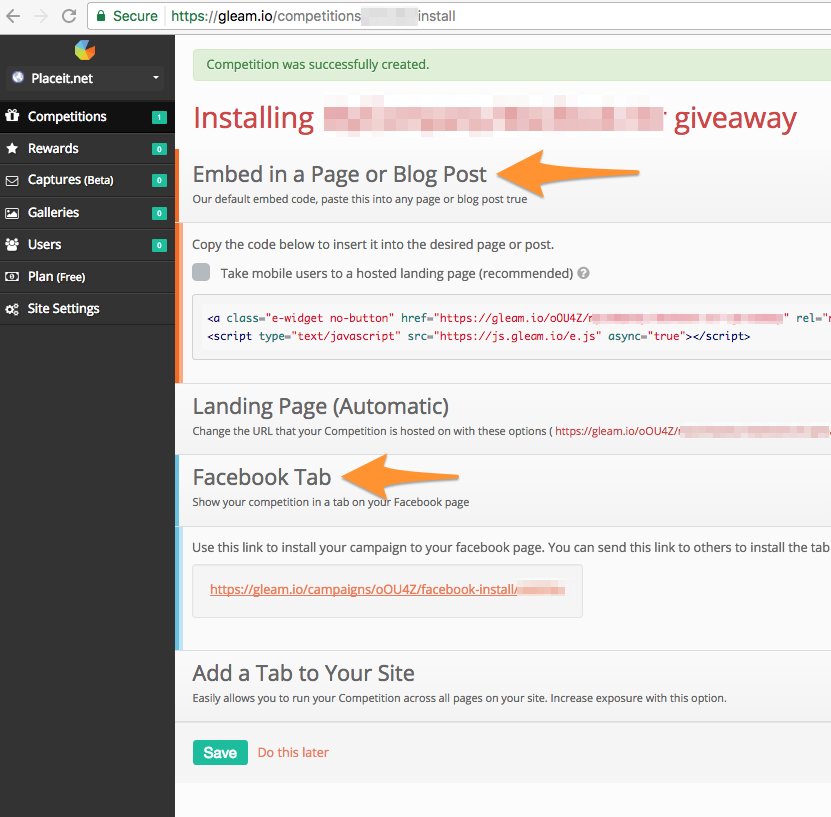 This is what Gleam's widget looks like, and you can play with it here.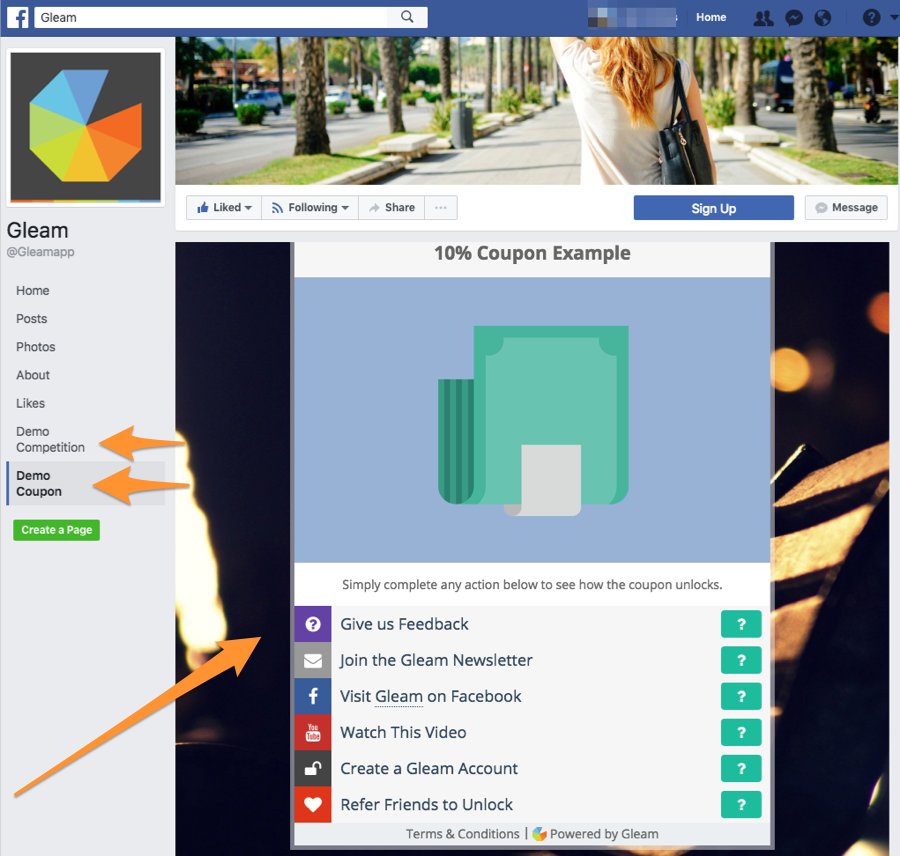 Easy, right? Try these great tools out and please let us know in the comment section how running a giveaway helped your brand to grow.
As a reminder, we will be posting a tip a day until we've shared with you 100 ideas to promote your t-shirt business. Until tomorrow!
---
---