"Advertising friends, Placeit will save a couple years of pitch life" Diego Zambrano
5/5
Use Placeit's mockups to generate outstanding visual assets and draw attention to your business latest products, ideas and designs. By using an online mockup generator you will be able to create original visual content that your consumers will most likely love for sure. Using Placeit's mockup generator its very easy, all you have to do is choose an image that best suits your marketing ideas and simply drag and drop an image of your choice onto it. You can also input a URL address and Placeit will resize and adjust the image for you.
Placeit's online mockup generator is a great marketing tool because it allows you to create content without you needing to use Photoshop or any other editing software. It's as simple as uploading a photo. Say goodbye to time-consuming marketing campaigns that cost fortunes and make Placeit's online mockup generator your most reliable marketing tools right away. Here is a list with some of our latest mockups for you to check out!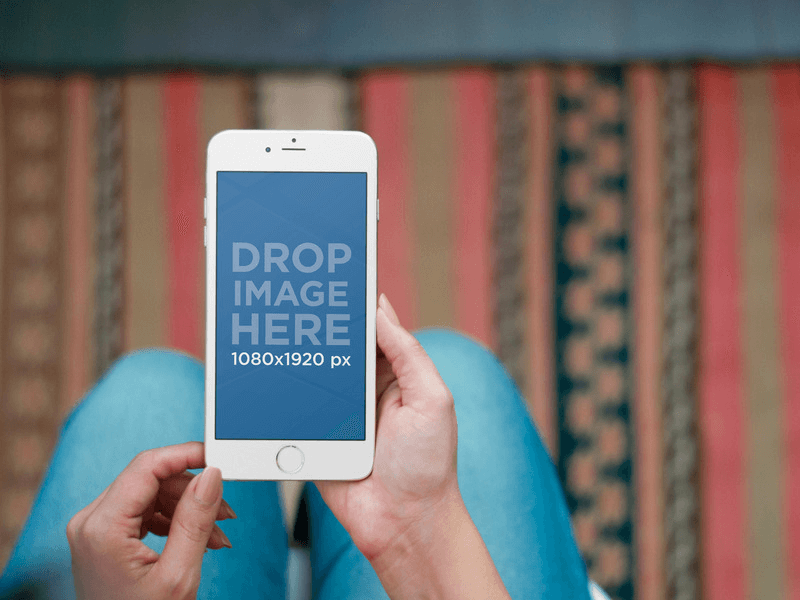 Use this great iPhone mockup to help you advertise a website or newly developed iOS app in a relatable way to potential users and finally get your ideas the attention they deserve. This photo mockup features a woman sitting on a couch in her living room using a white iPhone 6 in a portrait position. Customize this original mockup from Placeit by simply adding an image onto the template or by inputting a URL address, and let Placeit do the rest of the work for you. Your ideas will look great being displayed on a template like this. Creating attractive visual content had never been this easy and fast, but now thanks to Placeit you can say goodbye to all those time-consuming, outdated and expensive marketing campaigns of yours. See more
iPhone Mockup
here!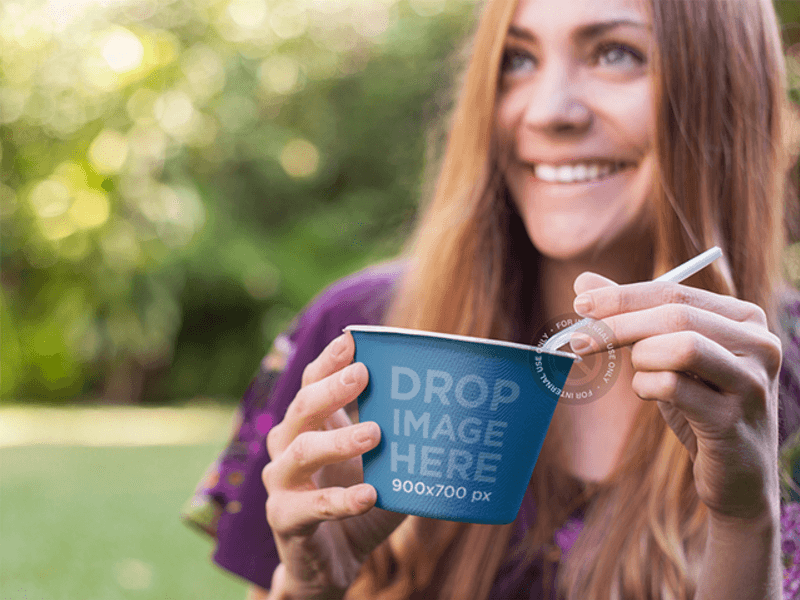 Use this label mockup featuring a girl at a park eating a bowl of instant noodle soup to boost your visual marketing campaign today and see how your consumers react to your newest design or product! To customize this label mockup just drag and drop an image of your choice onto the template or input a URL and let Placeit do the rest of the work for you. Pretty easy right? It's time for your business to start standing out from the rest of the competition and once you make Placeit's marketing tools a fundamental asset of your marketing plan this won't be an issue at all! To see another
Label Mockup
click here!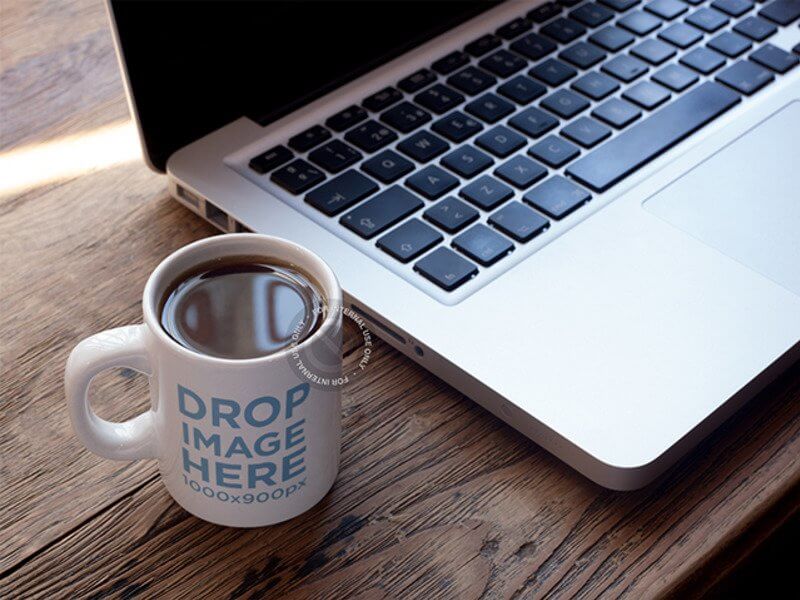 Don't be afraid of taking risks and make this cup mockup the latest addition to your visual marketing campaign now! This cup mockup features a coffee cup sitting on top of a wooden desk next to a Macbook Pro. Advertise your business new designs or ideas within the cup on this template and appeal to your potential viewers and consumers due to the realness of this image at a glance! To use this mockup as part of your visual marketing campaign, all you have to do is input a URL or drag and drop an image onto the template, so Placeit can adjust it for you. Now thanks to Placeit's marketing tools, creating impressive visual content won't be an issue anymore! Check out more
PSD Mockup
here!
Now this is an amazing Nintendo mockup template! Take a trip back to the eighties with this fun scene in which a family gathers around the television to have some fun with the Nintendo NES, a home videogame console that changed they way gaming was done a few decades ago. Go ahead and add your own image into the TV by simply dragging and dropping or typing your URL above. Use this Nintendo Mockup however you want and show off your screenshot or image with your friends, it's free! See more 
Mockups and App Marketing Resources
here!
What did you think of these mockups? Pretty amazing don't you think? Start using Placeit's online mockups generator today and once and for all forget about your outdated marketing strategy.
---
---
Hundreds of Free High-Res Freebies Just for You!